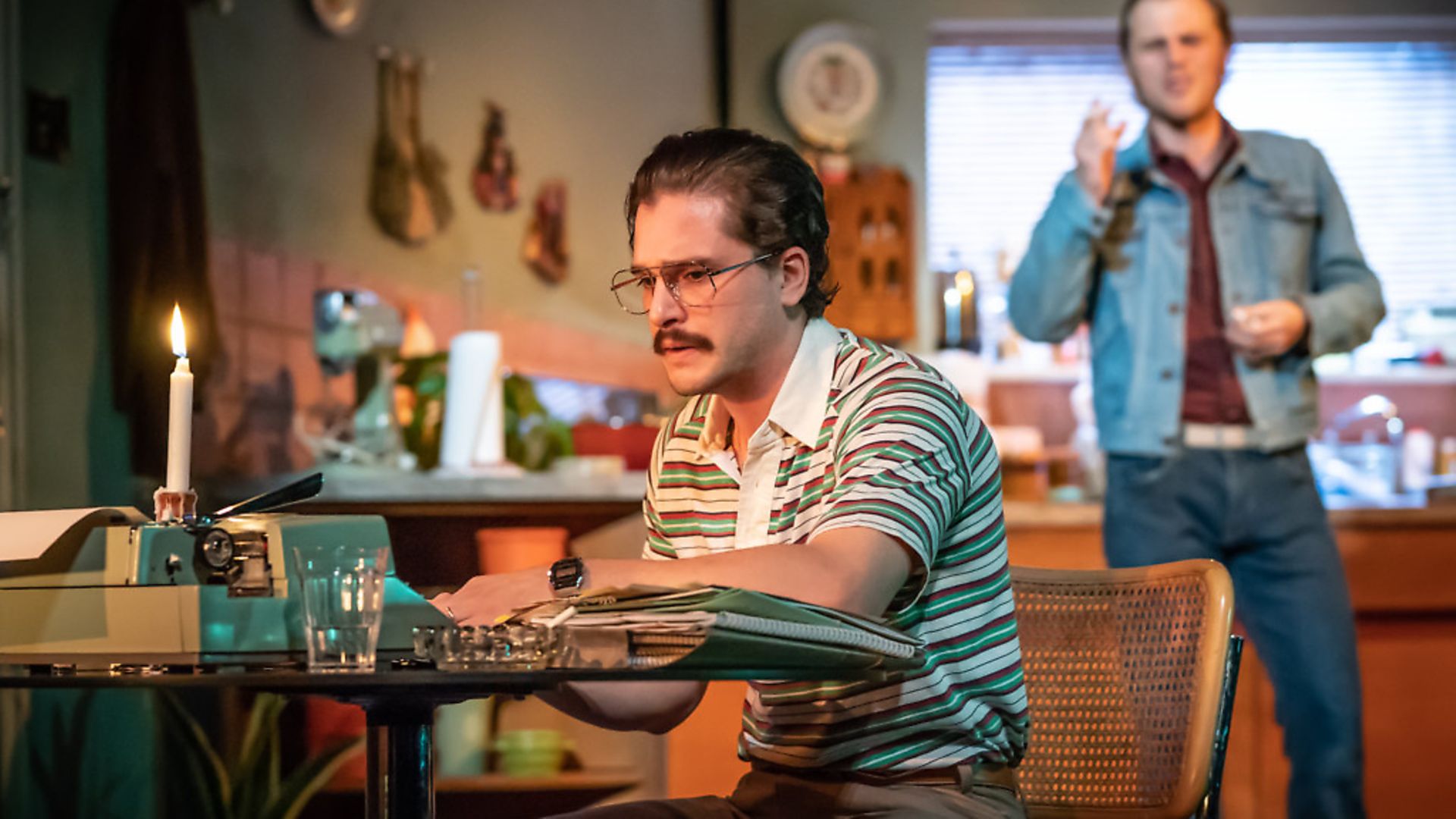 Writing fraternal wrongs
Sam Shepard's True West is supposedly a homage to the vanishing American West, but it's more about a writer losing control of what he's writing and the triumph of mediocrity over talent.​
There is, of course, only one difference between good writing and bad writing, and that is, in the case of the latter, not caring about it.​ The talented, passionate Austin (Kit Harington of Game of Thrones fame) gets that only too well, and he has a healthy contempt for his uncouth, slapdash brother Lee (Johnny Flynn), who can scarcely string a sentence together.
To Austin's horror, Lee manages to wheedle his way into the affections of his agent Saul (Donald Sage Mackay), and, after a gamble on a golf course goes wrong, gets him to take him up on his idea for a screenplay.​ Poor Austin is ordered to break off from writing his own cherished epic to focus on trying to make something of his brother's terrible idea.
Harington makes a great job of communicating the injured pride of a capable writer saddled with trying to prop up one that's demonstrably incapable, and, worse still, his despised brother.
After inevitably hitting the bottle, Austin has the good sense to leave it to Lee to try to make his idea work himself, which results in the brute attacking the typewriter with a golf club.​
It's a funny and faintly surreal play in many respects – at one point, Austin becomes obsessed with stealing toasters, which end up littering the stage – 
and it doesn't help that Harington and Flynn don't look remotely alike. Indeed, until it is made clear they are brothers, it looks very much in the play's opening minutes as if they are temperamental gay lovers.​
I might add it's not really done in the theatre to have a character come in for just a few minutes and not have a lot to do, as it makes for endless boring and unchallenging evenings for the actor lumbered with the role. In this case, it's poor old Madeleine Potter who plays the brothers' mother, who has to come in at the end and look upset that they have messed up her home so much.
Such gripes apart, Matthew Dunster directs this revival with brisk efficiency, there is a great three-dimensional set from Jon Bausor and the two principals play the warring brothers with great panache. I am just not sure if it is all strong enough to be sustained over two hours and on a big West End stage. With all due respect, too, to Mr Shepard, I am not sure, either, if it is half as clever as he thinks it is.
True West
Vaudeville Theatre, London, until February 16
Most popular