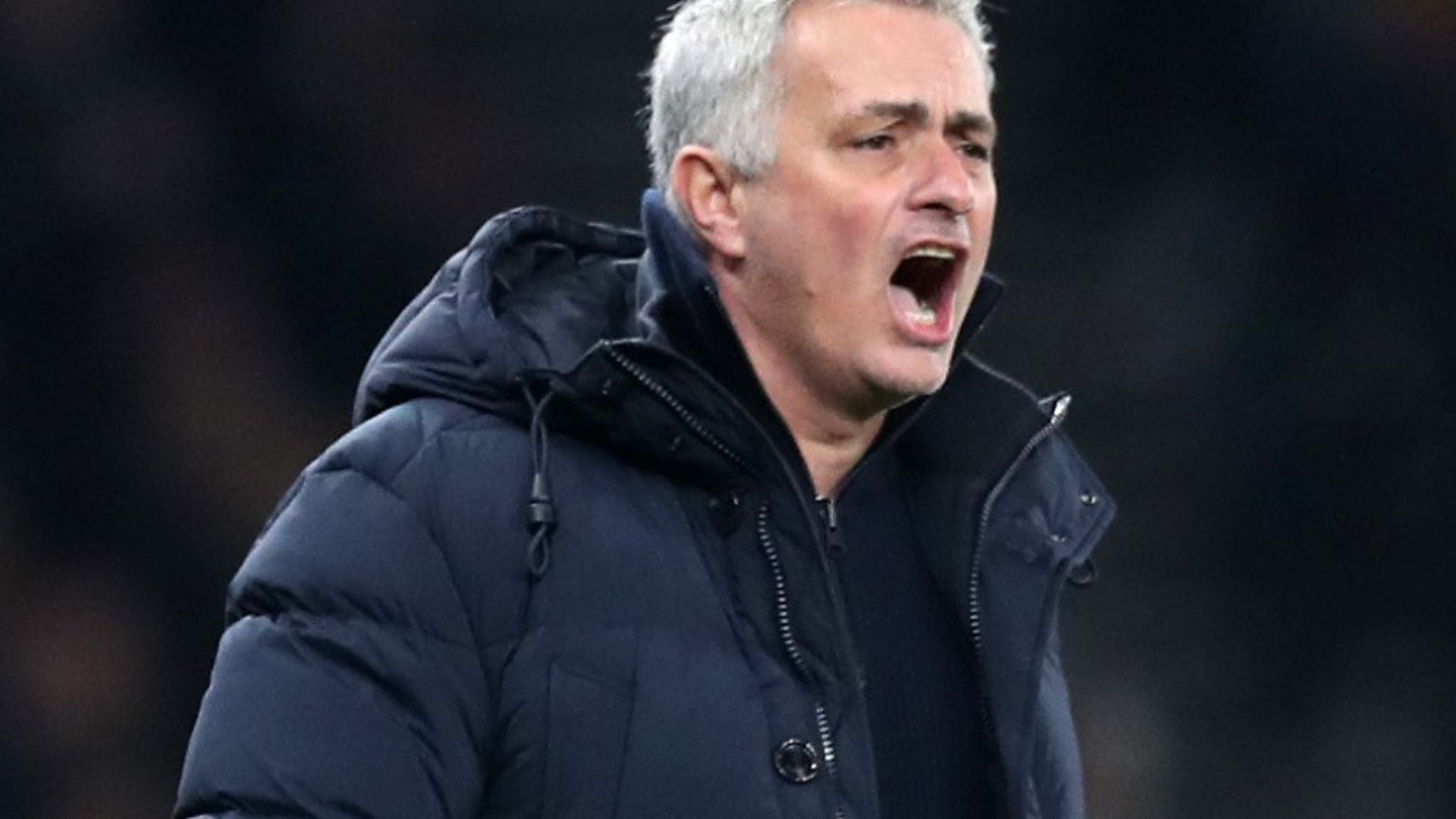 José Mourinho is a busted flush… so why does he keep getting plum managerial jobs?
We really should stop doubting José Mourinho when he tells us he is "a special one… .not one out of the bottle." 
A linguist, a persuader, a winner in Portugal, England, Italy, and Spain. But when the trophies stopped and the magic soured, Mourinho and his minders developed a talent for turning failure into fortune.
The balance sheets in football tend to be massaged by accountancy that is opaque to say the least, so perhaps we need to be circumspect around reports totting up his severance payments from Chelsea (twice), from Real Madrid, Manchester United and now Tottenham Hotspur to around £93.5 million.
This son of a goalkeeper and a maths teacher began his football journey as a translator to Bobby Robson, an Englishman abroad who was as generous with his time and knowledge as any human being in any walk of life could be. Sir Bobby took Mourinho with him when he left Portugal to coach Barcelona, and when Robson was fired from that great Catalan club his successor Louis van Gaal kept Mourinho on his training staff. 
Robson could impart the passion, real love of the sport into anyone who listened. Van Gaal was brusque, intolerant, and, like José was to become, singularly intent on projecting himself through the talents of players at his disposal.  But not even in football is any man an island. With the exception of Rui Faria who served as Mourinho's right-hand man for 17 years before Faria quit to seek his own fortune managing in Qatar, Mourinho takes a solid core of Portuguese workers with him.
Spurs' terse public announcement of April 19 shows how clubs part with managers and their entourage without sentiment or explanation of settlement: 
"The Club can today announce that Jose Mourinho and his coaching staff Joao Sacramento, Nuno Santos, Carlos Lalin and Giovanni Cerra have been relieved of their duties."
Presumably, the manager looks after his loyal helpers and negotiates on their behalf to keep them. And while Mourinho and his 'superagent' Jorge Mendes often know the next move before any employment breaks down, what happened this month came with remarkable expediency.
Precisely two weeks after the Tottenham sacking – and even before Mourinho could use his charm as a television pundit who the broadcasters imagine everyone wants to hear – the Special One popped up in Rome.
A.S. Roma, the lapsed giant that had declined with the career of Il Gladiatore, Francesco Totti, unveiled their next head coach.
Spurs occupied seventh place in the Premier League on the day they fired Mourinho. Roma are seventh in Serie A. The Italian club is on its second incarnation of American billionaire ownership, now under the Friedkin family who are big in the motor industry, in luxury resorts and in film production in Houston.
The middle man who sold Mourinho to Roma, and Rome to Mourinho, happens to Portuguese. Tiago Pinto, 36, has a degree in pedagogy and a Masters in Economics and Human Resources and, before joining Roma as general manager six months ago helped Benfica nurture and sell Renato Sanches (currently Lille), João Félix (Atlético Madrid) and Rúben Dias (the new defensive rock of Manchester City).
Pinto certainly didn't invent the Benfica talent factory, but his persuasion clearly persuaded the new Roma that Mourinho is not the busted flush, the outmoded, defensive, divisive manager that three huge English clubs have found him to be.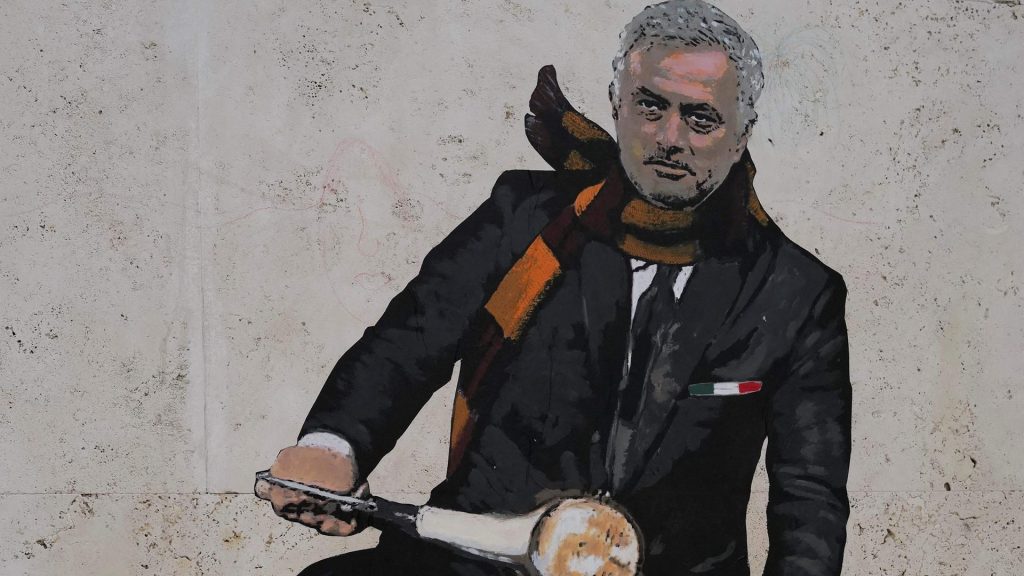 American owners of European football clubs are now flavour of the month, but the Portuguese vision of football definitely punches above its weight in Europe right now. In developing talents for sale (think Cristiano Ronaldo, Luís Figo, Eusébio, Bernardo Silva, Bruno Fernandes and so many more) and in currently being the European champion on the field, the Portuguese even implanted The Beautiful Game into the greatest nation of football nations, Brazil.
So we have much to thank this outward-looking Iberian nation of 10.28 million people for. Whether Mourinho represents them is debatable.
He was, I believe, teasing us when he arrived at Chelsea calling himself not THE Special One as the media interpreted it, but "a Special One". His blueprint, bound in a huge tomblike file he presented to Roman Abramovich, was a masterpiece of how to conquer and rule, even if what Mourinho achieved at Stamford Bridge was largely out of the parts assembled by Claudio Ranieri.
We cannot take away from Mourinho that he won championships in four nations, Portugal, England, Italy and Spain. His counter-punching, soulless style is not my cup of tea. It has been beaten, thank goodness, by the brio of Pep Guardiola, the intensity of Jürgen Klopp, even Mauricio Pochettino before Spurs sacked him to hire the serial winner that chairman Daniel Levy thought Mourinho to be.
The latest parting might well have truly been mutual. The Pochettino stars were anything but work-shy, but some departed and others wished they had during a season and a half when the thrill of attack withered on Mourinho's hard labour.
"Glory, Glory" Spurs were never cut out to be Mourinho slaves. Neither were Manchester United. Nor, in the end, the Chelsea boys he twice cajoled into English champions.
In Madrid, Mourinho insulted artists he inherited from Mauricio Pellegrini by ordering them to kick Messi, Xavi and Iniesta. At Chelsea, at United, at Tottenham that same conflict ended sullenly in non-compliance, the sack, the pay-off.
To me, but not apparently to club owners, Mourinho was a broken manager in December 2015 when Chelsea lost at Leicester. Mourinho blamed his players for "betraying" him, saying they overachieved the previous season only because of his superior tactical brain.
Those "betrayers" included John Terry, Cesar Azpelicuita, Willian, Eden Hazard, Diego Costa, Nemanja Matic. The Leicester team that outplayed or outran them was on its way to the title, under Claudio Ranieri.
Manchester United, Tottenham and now Roma listened to rhetoric rather than reality. Signing his three-year contract in Rome Mourinho said he is attracted by the task to "build a winning project."
The trophy hunter as a project builder? It would be a first.
What do you think? Have your say on this and more by emailing letters@theneweuropean.co.uk
MOURINHO'S DECLINE
Team managed        Dates                       Played    Win%    Trophies
Benfica                      20/9/00-5/12/00    11            55         None won
União de Leiria         1/7/01-23/01/02    20            45         None won
Porto                         23/01/02-2/6/04    127           72        2 x League, 1 x Cup, 1 x Champions League, 1 x UEFA Cup
Chelsea (spell 1)     2/6/04-20/9/07       185          67         2 x League, 1 x Cup, 2 x League Cup
Inter Milan                2/6/08-28/5/10       108          62         2 x League, 1 x Cup, 1 x Champions League
Real Madrid             31/5/10-1/6/13        178          72         1 x League, 1 x Cup
Chelsea (spell 2)    3/6/13-17/12/15       136         59         1 x League, 1 x League Cup
Manchester United 27/5/16-18/12/18    144         58         1 x Cup, 1 x Europa League
Tottenham Hotspur 20/11/19-19/4/21    86           51        None won
 
Most popular