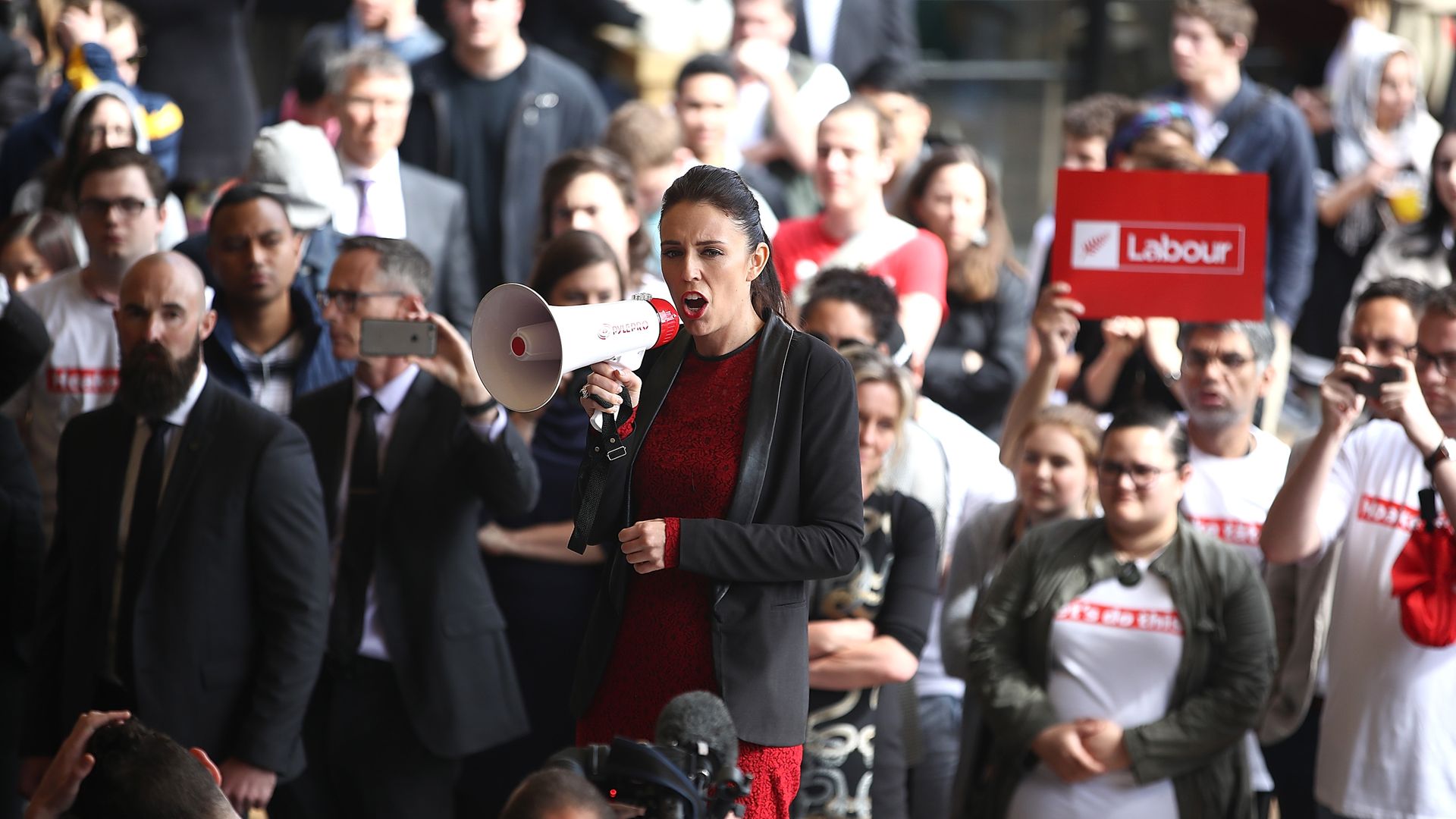 It may not seem at the top of voters' concerns but electoral reform offers a chance to tackle so many of the UK's problems. Labour must seize it now, says MP Ruth Cadbury.
In late September 2017, instead of heading to Liverpool for Labour's annual conference, I was in Auckland getting voters out to the polls.
Playing my small part in Jacinda Adern's first general election win, I got direct experience of an effective, established form of proportional representation. That election reinforced my long-held view that we need to modernise the voting system for general elections in the UK, into one where every vote counts.
Of course there is more to electoral reform than what sort of voting system we have.  Issues such as lowering the voting age, a directly-elected second chamber, a constitutional settlement for the devolved administrations and local government, and how political parties are funded are all also important.
But our voting system is at the heart of our democratic system, and changing it to a form where each vote has equal weight should be our priority. It is supported by the majority of voters, three quarters of Labour party members and all the other centre/left political parties.
The electoral system a democracy uses matters. It not only determines how votes are turned into seats, but it also affects how voters behave. Nineteen out of the last 20 governments have been elected with a minority of the votes cast.
Had a proportional system been used in the 2019 general election, parties supporting a second referendum would have won, creating a very different outcome to Johnson's current 80 seat majority.
Moreover, a third of registered voters didn't vote in 2019 as so many feel their vote would have made little change to the outcome. When comparable countries with PR have been studied, it is estimated that five million more of those people would have voted if they had known their vote counted.
It is also likely that more of those non-voters would have voted Labour than Conservative. First-past-the-post gives privilege to 'swing' voters, and neglects others who are generally younger, BAME and poorer voters; those more likely to be living in large-majority Labour seats. And many who do vote, do so tactically to oppose a party or candidate, rather than for their first choice.
New Zealand switched to a mixed members system in 1996, following a referendum. Since then they have seen significant benefits; fairer and more proportional election results, higher trust in government, more representation of women and ethnic minorities, more parties involved in government, and less extreme shifts in policy. In a subsequent referendum in New Zealand, a substantial majority voted to retain their PR system. 
In the UK, whilst hardly being near the top of voters' priorities, the electorate tend to favour electoral reform. Indeed we already have PR in the UK since Tony Blair's government brought it in for the assemblies in London, Scotland, and Wales and Northern Ireland.
What the New Zealand and the existing UK systems have in common is the need to retain a constituency link, with voters given the opportunity to vote for their local representative, as well as being able to vote for their party preference, thus retaining both local accountability and proportionality. 
The Labour Campaign for Electoral Reform (LCER) has been campaigning for electoral reform in Labour Party since the 1970s, and getting PR enacted at Westminster elections remains our main focus.
Now part of the Labour for a new Democracy coalition, we are working with groups including Make Votes Matter, the Electoral Reform Society, and Another Europe is Possible to generate a proper debate on the electoral system within the party.
Currently a motion is being circulated among constituency parties (CLPs), that calls on the next Labour government to change the voting system for general elections to a form of PR, starting by convening an open and inclusive process to decide on the specific voting system. To date, more than 180 CLPs have agreed this motion, which we now hope will be debated and passed at September's party conference. We then hope PR will feature in the next general election manifesto.  
Electoral reform is understandably not at the top of most voters' priorities, and reform of the voting system alone won't resolve our constitutional crisis. But without electoral reform, we cannot resolve the other changes needed in our democracy and rebuild faith in the democratic process among voters. It is core to our Labour values. So when we win, reform has to be on the next Labour government's agenda.
Ruth Cadbury MP has represented Brentford & Isleworth since 2015 and is a member of the Labour Campaign for Electoral Reform. To find out more, visit www.labourcampaignforelectoralreform.org.uk or www.labourforanewdemocracy.org.uk  
What do you think? Have your say on this and more by emailing letters@theneweuropean.co.uk
Most popular