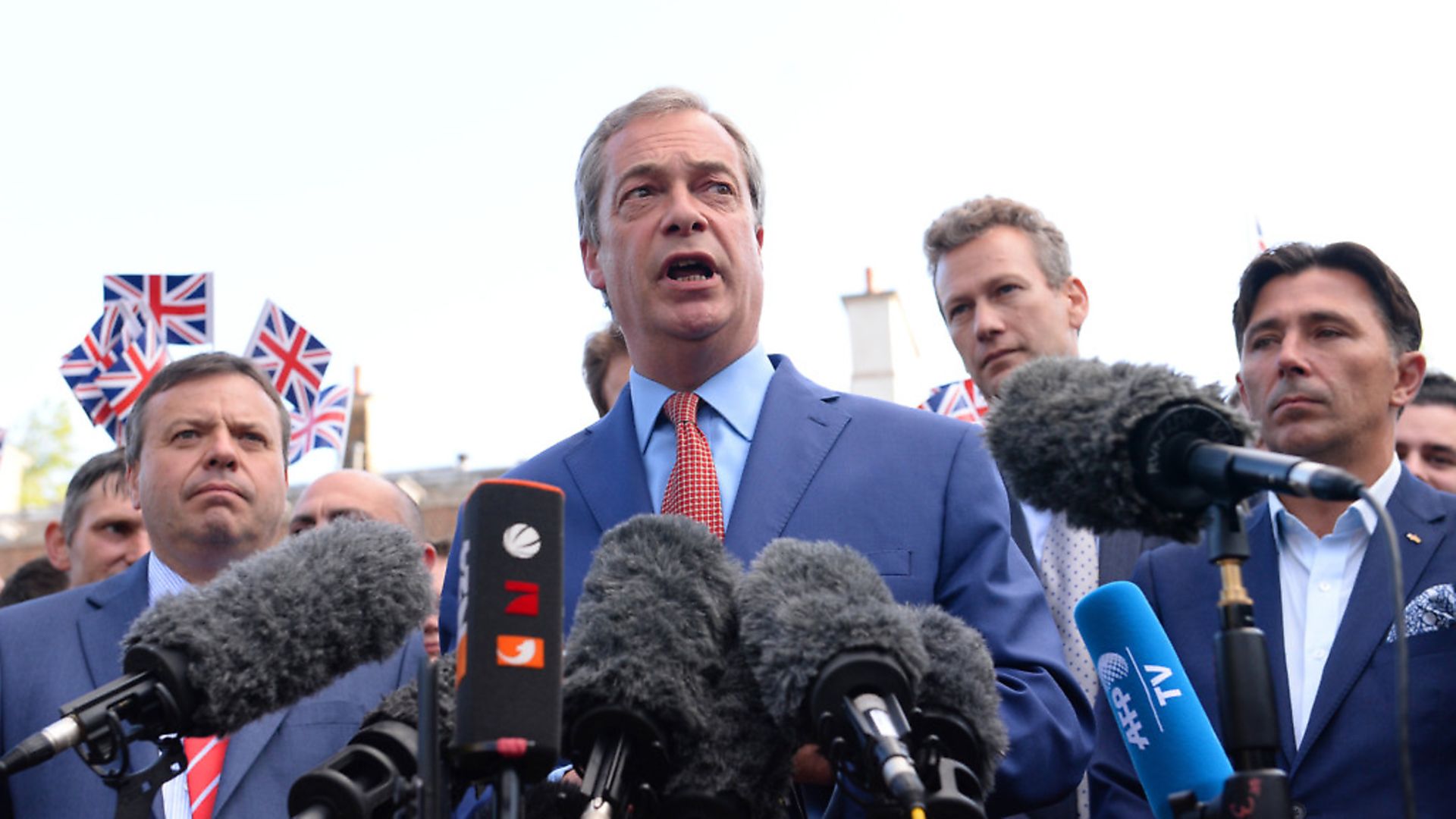 One of the self-proclaimed bad boys of Brexit has likened campaign tactics used by Leave.EU to the 'very clever' Nazi propaganda machine.
Andy Wigmore, who was Leave.EU's communications chief during the referendum campaign said: 'The propaganda machine of the Nazis, for instance – you take away all the hideous horror and that kind of stuff, it was very clever, the way they managed to do what they did.
'In its pure marketing sense, you can see the logic of what they were saying, why they were saying it, and how they presented things, and the imagery.
'And looking at that now, in hindsight, having been on the sharp end of this campaign, you think: crikey, this is not new, and it's just … using the tools that you have at the time.'
He was speaking to Essex University researcher Emma Briant during a recorded interview released to the Digital, Culture, Media and Sport Select Committee which is conducting an inquiry into fake news.
He added that although Leave.EU did not use controversial data mining firm Cambridge Analytica they 'copied' their methods to target groups who were believed to be more susceptible to certain messages.
And he told Dr Briant, who is working on a book about Donald Trump's successful US election campaign, his campaign copied the president's 'completely, completely, completely'.
'The only way we were going to make a noise was to follow the Trump doctrine, which was: the more outrageous we are, the more attention we'll get, and the more attention we get, the more outrageous we'll be,' he said. 'And that's exactly what we did.'
Chairman of the select committee Damian Collins said the recordings gave a 'unique insight' into the Leave.EU campaign adding that references the Nazis were 'particularly concerning'.
'Andy Wigmore states that he believes that the propaganda techniques of the Nazi's were 'very clever',' he said. 'He also confirms that exploiting voters' concerns about immigration was central to their campaign during the Brexit referendum.
'Given the extreme messaging around immigration that was used during the referendum campaign, these statements will raise concerns that data analytics was used to target voters who were concerned about this issue, and to frighten them with messaging designed to create 'an artificial enemy' for them to act against.'
Most popular