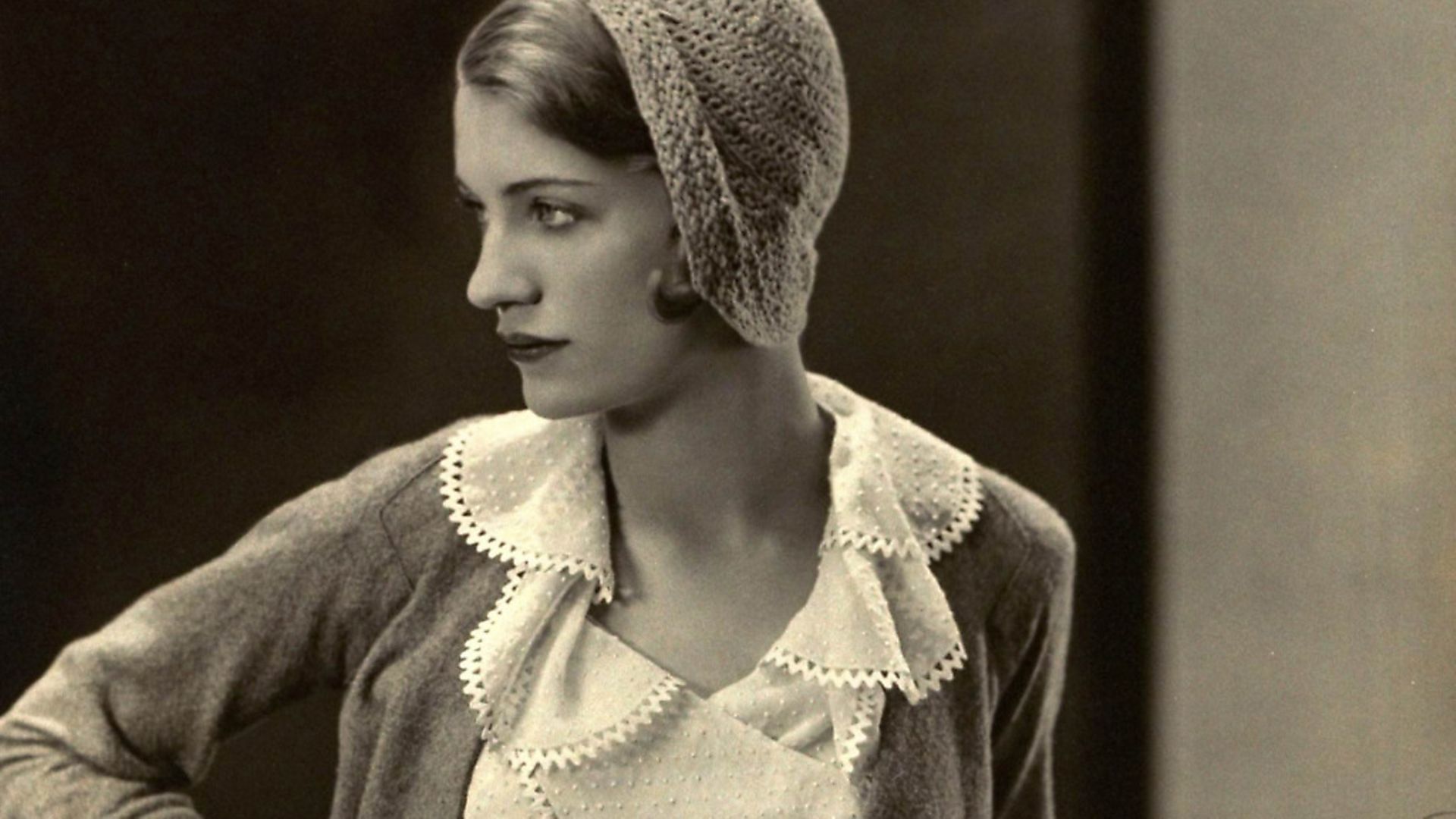 A new exhibition seeks to reclaim Lee Miller's legacy as an artist in her own right, rather than a muse for others. It does so rather well, says CLAUDIA PRITCHARD
When Britain's first International Exhibition of Surrealism opened in London on 1936, the photographer, model and artist Lee Miller was, in true surrealist style, both in the room and not in the room. So sensational was this exhibition, that traffic stopped outside the New Burlington Galleries while inside Salvador Dalí fought for air in a diving suit and the performance artist Sheila Legge arrived carrying a pork chop.
But Miller was in Egypt with her then husband, the wealthy businessman Aziz Eloui Bey. Over a doorway into the packed gallery, however, hung her former mentor and lover Man Ray's expansive A l'Heure de l'Observatoire: Les Amoreux, painted four years earlier. In it, Miller's extravagantly lipsticked mouth floated, disembodied, across a troubled sky, the scarlet, cloud white and stormy blue depicting a celestial tricolour.
A handful of surrealist artists had staged exhibitions in the capital in the early 1930s, but the first mixed exhibition, running for only a few weeks, admission 1/3d, was a pivotal moment in British art history. As an archive photograph in Lee Miller and Surrealism in Britain shows at Hepworth Wakefield, as well as works by Man Ray, there were contributions from scores of European surrealists, including the German-born Max Ernst, whose elephantine Celebes (1921) hung a couple of metres from Miller's film-star mouth.
For many visitors to the gallery, this was their first exposure to surrealist art, which would continue to enrage or fascinate at least until those returning from the first manoeuvres of the Second World War observed that no artist's fevered imagination could outdo what they had witnessed at first hand.
Bits of Miller – bits of women in general – were a recurring motif for the artists at the heart of the movement. And while this exhibition aims to both restore the whole Miller and to prove her credentials as an independent artist rather than muse, it too opens with a Miller fragment – her eye, affixed to the pendulum of Man Ray's cathartic metronome Object of Destruction (1923), as re-created by Andrew Lanyon. Embittered at the end of their relationship, Ray instructs disappointed lovers to create such an object, affix an image of the lost lover, then smash the lot to pieces in one go.
'I would rather take a picture than be one,' declared Miller, nonetheless, oft photographed as she had been as a head-turning blond fashion model. Given to invention that was good preparation for her career strand as an imaginative visual artist in her own right, she would claim that she was 'discovered' by magazine magnate Condé Nast in person, when he pulled her from the path of an oncoming car. It may or may not be true; just as it may or may not be true that she met Man Ray by chance in a café, or that her technique of overexposing photographs, dubbed solarisation, was the result of her reaching for the light when a mouse ran over her foot in the photographer's darkroom.
But this fertile imagination, entertainingly outlined in the exhibition's excellent catalogue, edited by Eleanor Clayton, found a home in the photographs that Miller took, both as a result of being absorbed into the surrealist fold, through its British champion Roland Penrose, who she married in 1947, and with her practised surrealist eye, the fashion photographs for Vogue for which she is best known to many.
Some of the many thousands of such pictures, often amusing or outlandish, are in the show, and the transition between these and her war-time pictures is seamless. The disembodied hands suggested by the surgical gloves pegged out to dry in 1943 are but a short step from, on one side, the floating body parts of the surrealists, and on the other her eccentric fashion shots.
Nor were her unconventional ways confined to life behind the camera. Once ensconced with Penrose in Farley Farm House, East Sussex, in 1953 she published photographs of her distinguished guests. It was said that at nearby Newhaven, if passengers disembarked from France with no idea where to go, they were assumed by local taxi drivers to be artists, and taken directly to Farley.
Picasso visited; so did Miro, Ernst 
and her former lover Man Ray. And with the pictures of these arty A-listers helping out indoors or out-, she wrote a feature on making her house guests work for her.
'I've devoted four years of research and practice to getting all my friends to do all the work,' she writes. 'There's scarcely a thing, in or out of sight, from the woodpile to the attic water-tank, from the chair covering to the brined pork and contents of the deep-freeze, without the signature of a working guest.'
And so Alfred Barr, innovative director of the Museum of Modern Art in New York, was sent to feed the pigs. HD Molesworth, distinguished keeper of sculpture at the Victoria and Albert Museum in London, was handed, with his wife Eva, cushion covers to sew.
Alongside this pragmatic skittishness was an approach to housekeeping that overlapped with Miller's art. In her disturbing diptych of 1929 – long before she met Penrose and his set – Untitled she depicted the severed breasts from a mastectomy that she had observed at the University of Paris medical school, dished up like an individual pie and a portion of mince. At Farley she later took to serving cauliflower 'breasts', dyed pink.
Her unflinching gaze at the distasteful was turned in 1945 on the hellish scenes discovered after the defeat of fascism. She was among the first, with fellow US photographer David Scherman, to enter the concentration camps, and Hitler's mountain refuge, Eagle's Nest.
Some would not have recovered from what they saw. But post-war, at Farley Farm, a child was born – Penrose and Miller's only son, Antony – and the house parties embraced the mundane and the glamorous. Dying of cancer at 70 in 1977 she left a body of work dominated in the public imagination by her fashion photography. This illuminating exhibition demonstrates that there was much more to the artist than meets the eye.
Lee Miller and Surrealism in Britain runs at Hepworth Wakefield (hepworthwakefield.org) until October 7 and at Fundacio' Joan Miro', Barcelona (fmirobcn.org), from October 31 to January 20, 2019