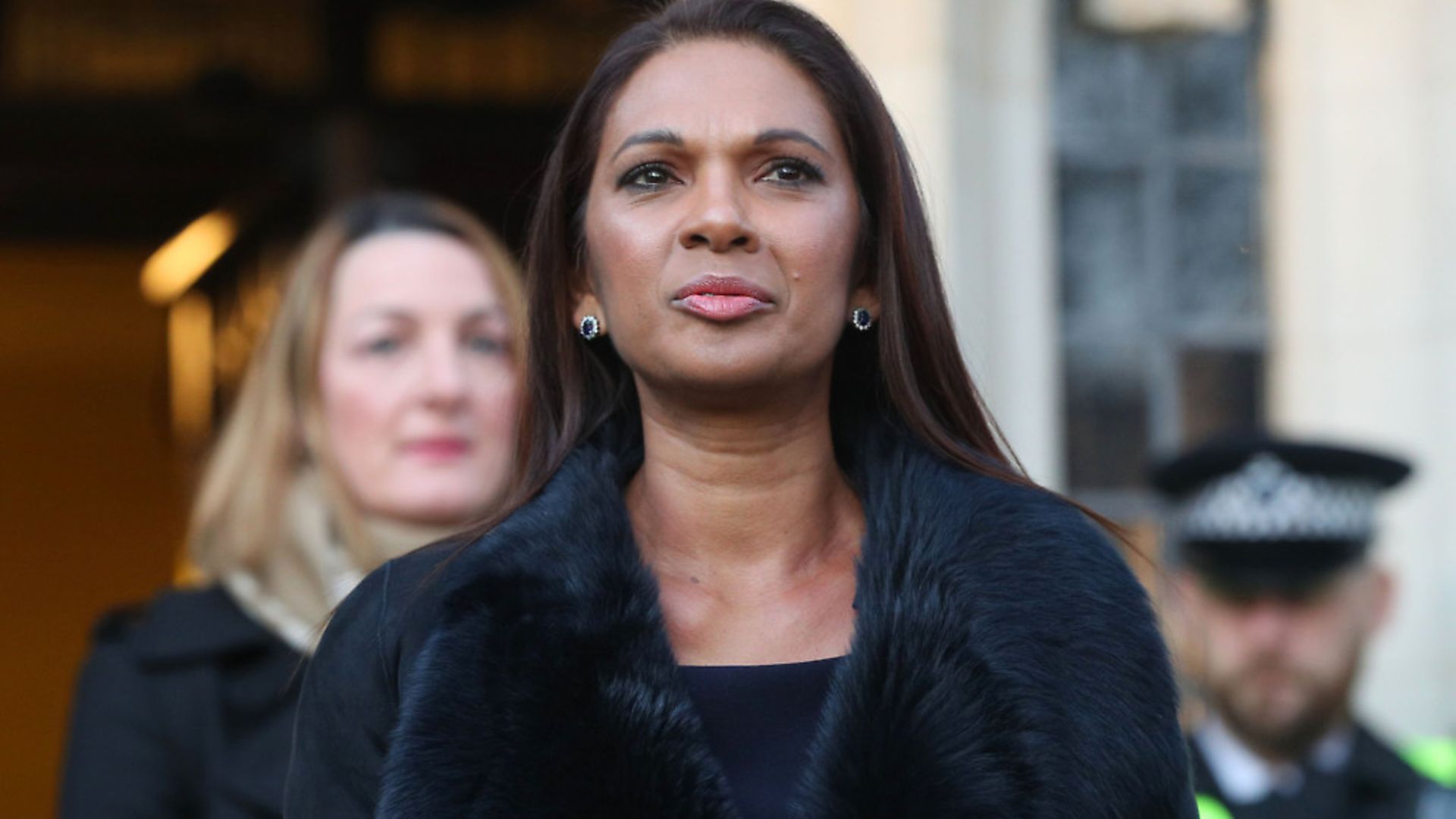 Gina Miller re-enters the fray on Brexit with a bold new initiative, the Russian link to the new woman in Boris Johnson's life and how Andrew Marr silences his critics.
Gina to make some waves in Dover
If ever a town needed to be cheered up, it's Dover. It voted Leave by a margin of 62% in the referendum, but, like scores of other constituencies, it has since had every reason to feel hoodwinked.
So far from 'taking back control', its people have lately been warned by Richard Christian, the port's head of policy, to prepare for 'regular gridlock' in the event of a hard Brexit, with disruption to freight traffic on ferries and Eurotunnel services. Operation Stack may well be needed at least once a week: that was the codename for the traffic control measures the police had to implement in the summer of 2015, when industrial action in Calais led to lorries being parked on the M20 for 21 days.
While it's remains possible to get to and from the town with relative ease, Gina Miller plans to pay it a visit on Friday this week, and will, I hear, have a message of hope. 'Brexit was supposed to bring us a sense that we are in control, not in a state of chaos,' she tells me. 'No one voted for this, and, as the clock ticks, panic is taking hold of Britain. The government expects us to accept this as a permanent way of life – but the time has come for clarity and that is what I plan to provide.'
The indefatigable transparency campaigner is to make a speech in the town that will, I predict, make some waves. Watch this space.
Some like it hot
Climate change is one of those awkward problems it's difficult for the Brextremists to get their heads around as it necessarily has to be tackled across national borders.
Lord Lawson has done his best to pooh-pooh concern about the problem via his lobby group the Global Warming Policy Foundation – the Daily Telegraph writer Charles Moore sits on the board – and slots on the all-too-credulous Today programme on Radio 4.
Now, however, after Ofcom upheld a complaint against Today for giving Lawson too easy a ride, Fran Unsworth, the BBC's news supremo, has told her journalists that they have to accept that climate change is now an established scientific fact.
'To achieve impartiality, you do not need to include outright deniers of climate change in BBC coverage, in the same way you would not have someone denying that Manchester United won 2-0 last Saturday,' says the official guidance. If only BBC journalists had adopted that approach when they were reporting the EU referendum campaign.
Blockhead
Andrew Marr insisted he was 'embarrassed' about the injunction he notoriously took out in 2008 to suppress reports of an extra-marital affair he'd had with a fellow journalist. 'I did not come into journalism to go around gagging journalists,' he said.
Still, Marr would not appear to have any qualms about gagging people who have the temerity to attack him on Twitter for his perceived pro-Brexit bias on his eponymous Sunday morning show. A user named @Marieannuk, who describes herself as 27-year-old business owner, is the latest to announce that Marr has blocked her for questioning his even-handedness on the issue. Frankly, a corporation employee blocking a licence fee payer is not a good look.
Close call
Boris Johnson, who has announced that his marriage to Marina Wheeler has come to an end, has been linked in recent days to Carrie Symonds, the former director of communications for the Conservative party.
Symonds has previously been close to a number of characters on the right of the political spectrum, including one Oliver Haiste, who is said to have Russian ancestry. He was quoted a few years ago talking about plans to set up an Edinburgh office for an organisation called Pravda International, which he denied was part of a modern 'Cold War propaganda campaign'.
It's telling, meanwhile, that Johnson should have been permitted to make his disgraceful comments about Theresa May wrapping 'a suicide vest' around Britain in the Mail on Sunday. The newspaper is now edited by Edward 'Ted' Verity, who remains loyal to Paul Dacre, the arch-Brextremist lately ousted as editor of the Daily Mail.
Verity's love life is of interest, too. He once dated the Duchess of York's former dresser Jane Andrews. He sensed that she had inner demons and spent a lot of his time trying to avoid confrontation. Andrews subsequently went out with a young man named Thomas Cressman, who, after a row got out of hand, she clubbed to death with a cricket bat.
Most popular