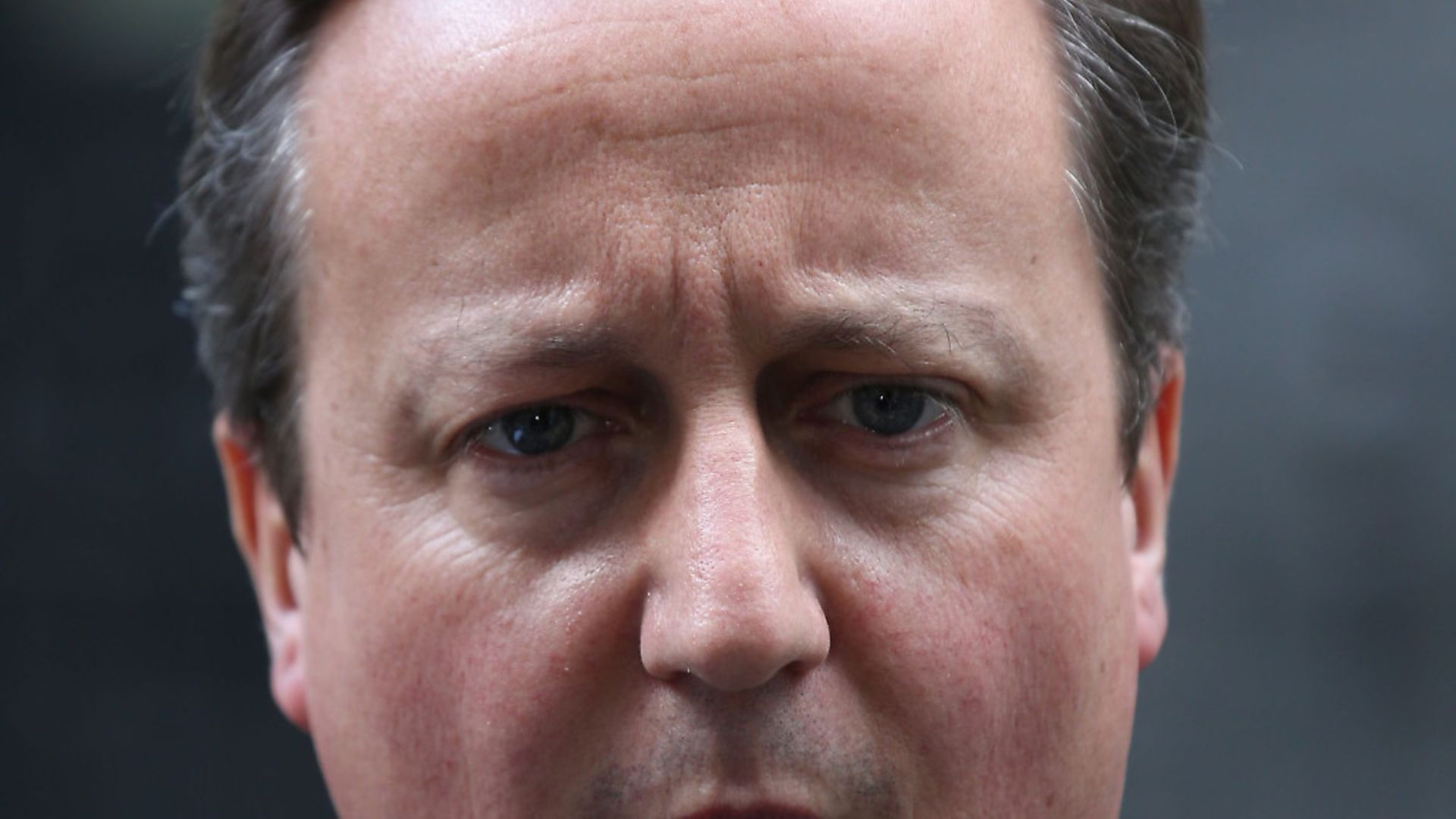 Our diary focuses on the TV journalists competing for David Cameron's on screen regrets about Brexit, the ousted Daily Mail editor Paul Dacre's unlikely casting as a sex god and how the former Tory MP James Wharton has got Gavin Williamson out of his trademark navy blue suit.
The fight is on for Dave's confession
Sensing a Frost/Nixon scoop to be had out of David Cameron – when the former prime minister will finally come out with an abject Richard Nixon-style apology for the damage he's done – a number of television journalists are already vying for the first big interview with him.
The BBC veteran Michael Cockerell is believed to be among the favourites to secure a one-on-one interview with Cameron this autumn, when he plans to break his self-imposed vow of silence to coincide with the much-postponed publication of his autobiography. I'm told Andrew Marr – not seen to be in serious contention – has also already applied.
Cameron's factotum Laurence Mann tells me that there remains no specific date for the publication of the book and a final decision has still to be taken about which journalist will bag the exclusive. Rupert Murdoch, who owns the publishing house which gave Cameron £800,000 for his reminiscences, will no doubt want to see one of his own hirelings picked to do it.
Cockerell would, however, be a respectable choice. He's already made a well-regarded film profile of Cameron, pictured. He is also one of very few broadcast journalists I know who's never given me even the slightest hint – either on screen or off it – what his own politics are.
Bun fight
Ian Katz, the director of programmes at Channel 4, said that commissioning James Graham to write Brexit: The Uncivil War was one of his first acts when he took the job and he was full of admiration for the youthful writer for having the courage to do it.
Graham has already inevitably been subjected to abuse – even some threats – about the drama, but at a special press preview of the film last week he was applauded by journalists on both sides of the uncivil war.
At an awkward gathering over tea ahead of the showing, a journalist from the Daily Telegraph suggested to me that I might want to lob a pie at one of the Brextremists in the room to liven things up. I managed to resist the temptation, but like to think that had I done so, we'd all have ended up singing the big number out of Bugsy Malone: 'We could have been anything that we wanted to be – and it's not too late to change…'
Good for Mr Graham for bringing us all together, albeit briefly.
New look
Gavin Williamson has been sporting a more casual look lately: open-neck shirts, cashmere sweaters, slacks. The man credited with getting the defence secretary out of his trademark tight-fitting navy blue suit is James Wharton, the former Tory MP who now presides over the PR and lobbying firm Hume Brophy.
Just before Christmas, Williamson texted his old friend Wharton to see if he was free for dinner after a late-night vote. They met at the Colony Grill in Mayfair with another unidentified friend of Wharton when the conversation revolved purely around fashion. Last year, I disclosed how Wharton was keen for Williamson to look as statesmanlike and formal as possible at the Cenotaph for Remembrance Sunday after all the jibes comparing him to Private Pike out of Dad's Army.
Sex god
Mandrake hesitates to say another word about the ousted Daily Mail editor Paul Dacre's 70th birthday dinner at the Garrick club, but the more I hear about the occasion, the more I appreciate that it really was comedy gold. The latest I hear was that Bel Mooney, pictured, read out a poem about Dacre. 'It suggested that he was a sex god,' my informant adds, tittering. 'The great challenge she faced, of course, was that there are not an awful lot of words that rhyme with Dacre.'
The 72-year-old Mooney was formerly married to Jonathan Dimbleby and now writes an agony column.
On the subject of Dacre's absence from the New Year honours, I am told Theresa May felt his name would simply have been 'too toxic and divisive' for the list for now.
Expect to see his name on her resignation honours, which may not require such a long wait.
Most popular