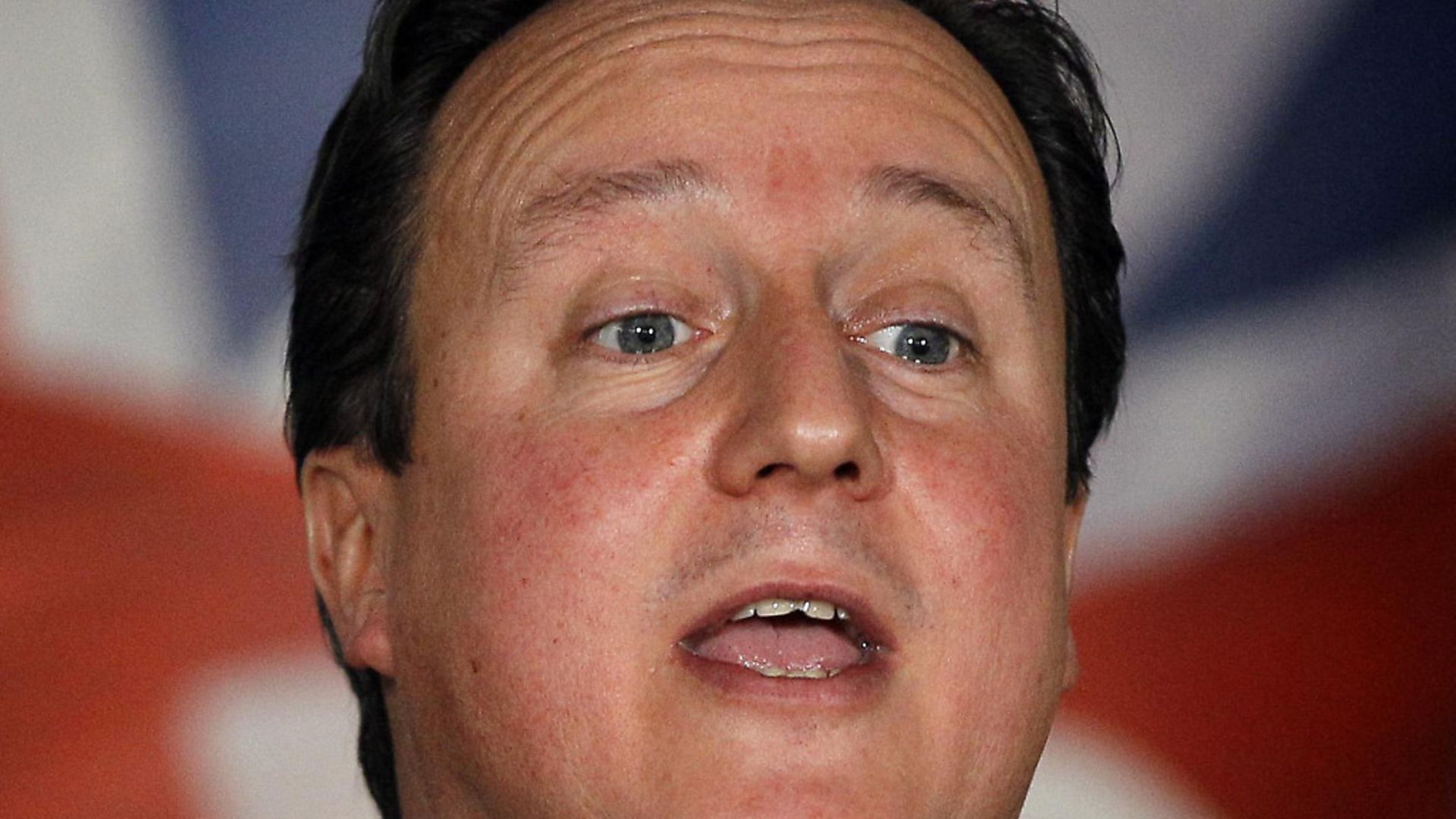 This week, The New European revives Tim Walker's Mandrake diary column – three years after the much-feared political diary was shut down by the Daily Telegraph.
Cameron takes on the paper tigers
Although it's hard to feel enthusiasm for David Cameron's forthcoming memoirs – it'll be like hearing from an ex after a messy break-up – one point of interest will be who he blames the most for Brexit.
Mandrake hears whispers that Cameron – not of course minded to blame himself – has the owners of the Daily Mail, Express and Telegraph in his sights. All the titles defied him by backing Leave in the referendum.
What the former PM is unlikely to admit, however, is how he managed to needle each proprietor in the months leading up to the vote. At a dinner at the Ritz with Sir David Barclay – co-owner of the Telegraph – he told him how he knew all about the competitive pressures he faced, even though his own business career had never advanced beyond the public relations office of Carlton TV. Barclay formed the opinion he was 'untrustworthy', if not also delusional.
Worse was Cameron's handling of the Express owner Richard Desmond at a dinner for the Jewish charity Norwood, where he told him he couldn't ever imagine him being honoured while he profited out of porn. Desmond subsequently cut his links to the industry, but his relationship with Cameron never recovered and no gong was ever forthcoming.
The Mail owner Lord Rothermere was very much a Remainer – unlike his editor, Paul Dacre – but Cameron and his wife Samantha tried his patience by turning up for a weekend at his country pile sporting identical black shirts.
It wasn't clear if it was the Camerons' passing judgment on the Mail's support for Sir Oswald Mosley's Black Shirts in the 1930s, but it was deemed, to put it mildly, inept by their host.
Cameron's book is due out this year, but, poignantly, no one at William Collins could give me a precise date. The company is owned by Rupert Murdoch, which should ensure he at least is spared criticism, even though two of his papers – the Sun and Sunday Times – came out for Leave.
The high life
David Davis's image as a man of the people took a knock when it emerged he'd blown £50,000 of taxpayers' cash jetting to European capitals on RAF flights.
Happily, the Brexit Secretary has now come up with a way to avoid slumming it with hoi polloi on commercial flights and also the prospect of any further embarrassing headlines about squandering public money. In the latest Register of Members' Interests, Davis has just owned up to accepting £4,000 from the Brexit-mad Bamfords – the family that manufactures JCBs – for 'helicopter travel'.
Overboard
Eddie Izzard has said the hatred engendered by Brexit and Donald Trump could well precipitate the end of the human race this century, but, for all that, the actor and comedian continues to support Jeremy Corbyn.
Mandrake fancies Labour's policy of backing Theresa May on Brexit will make it difficult for the party to find many other celebrity supporters at the next General Election. Frances Barber, so good in the movie Film Stars Don't Die in Liverpool, is the latest to abandon ship. 'I've lost my party,' laments the staunch Remainer. 'It was once family to me. I hurt.'
Gina's No 1 fan
Nigel Farage has been courting Gina Miller. I hasten to add that this has only resulted in the former issuing the latter with a series of invitations to appear on his LBC 
show.
Unstartlingly, Gina, who mounted a successful legal challenge to the Government over Article 50, has so far managed to resist his charms.
She has exchanged sweet nothings with Farage before on television, of course, and she is aware that other prominent Remainers, such as Alastair Campbell and Sir Vince Cable, have already appeared on his show. For now, however, she regards getting the better of a bout of flu as eminently more important than getting the better of her insistent gentleman caller.
Most popular