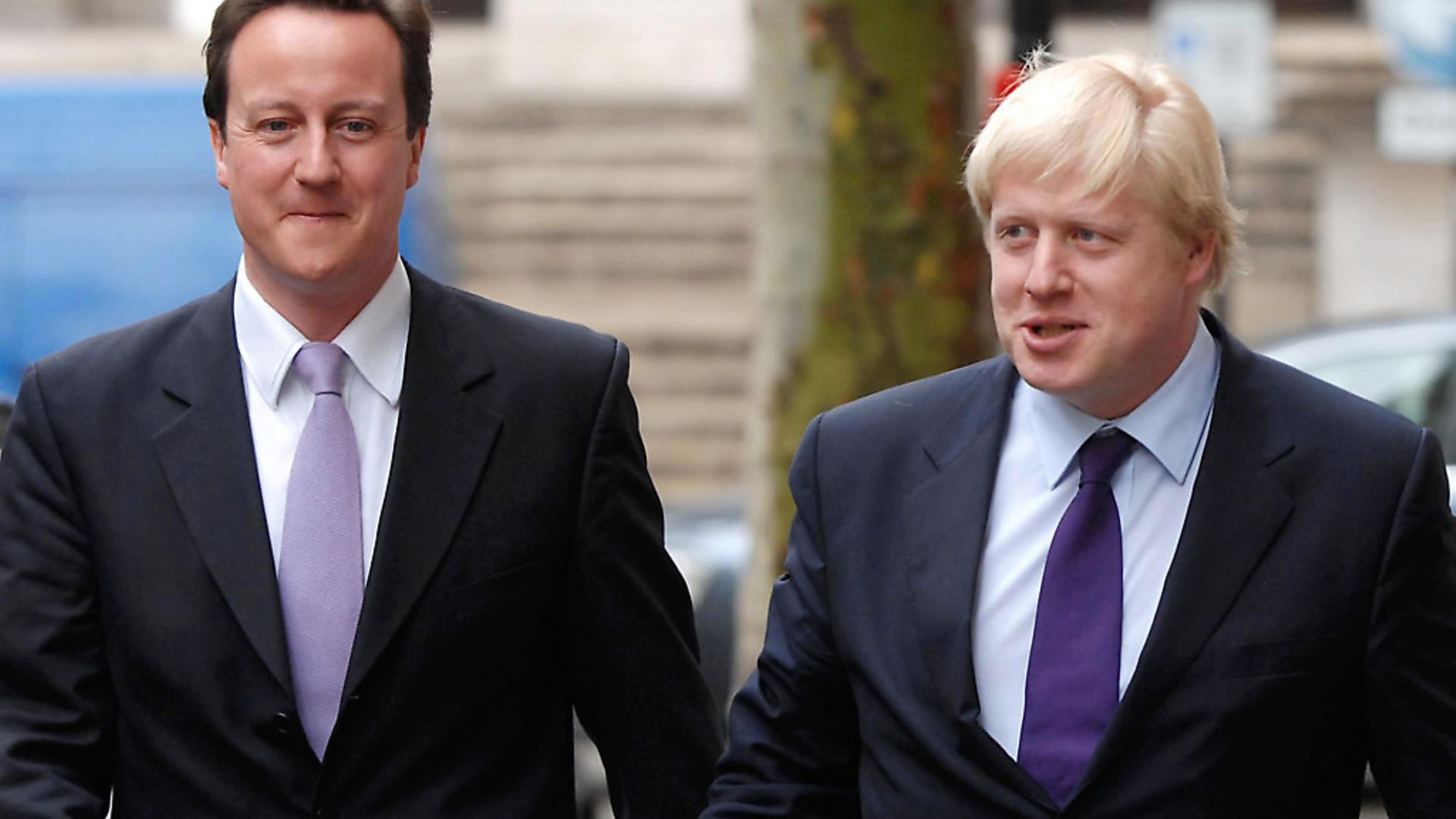 In this week's diary column, Cameron welcomes the plaudits and Gina Miller suppresses her political endeavours.
Cameron wields the airbrush
With an ongoing bloodbath in Libya and Brexit among his dubious achievements, no wonder David Cameron wants to go down in history as the man who legalised same-sex marriage in the UK.
The former prime minster has accepted an honour for his supposedly noble crusade from the PinkNews website, and, predictably, he boasts about it in his forthcoming memoirs – all but airbrushing the amiable Lib Dem peer Lynne Featherstone out of history.
Featherstone, who happened to be the first to push for the law when her party was in coalition with the Tories, reckons Cameron should actually be thanking her for 'making him look half way decent'.
She has just taken the opportunity to spell out the facts at, of all places, Eton – Cameron's alma mater – when she addressed its LGBT society. 'I am not sure the Provost's wife approved,' she tells Mandrake. 'The fact is same sex marriage was not Cameron's idea at all.'
Cameron's biographer Francis Elliott says he must certainly have undergone something of a Damascene conversion: 'I remember one of his friends saying he made remarks in his twenties that would today be seen as homophobic.'
Cameron voted against the repeal of section 28 and against same-sex couples adopting.
Bastard
Typically, Boris Johnson was all too happy, as Mayor of London, to overrule local planners when they had sought to protect the magnificent Art Deco Fruit and Wool Exchange in Spitalfields, East London.
To shouts of 'shame on you' from furious residents, Johnson had, six years ago, obliviously sided with developers who wanted to tear it down. He had noticed that Barclays had an office in the old building and had interrupted the proceedings to say he wanted the logo that had been carved over the original entrance to be reinstated after the work. 'You see, I very much like the letter B,' he'd told the gathering at City Hall.
The assumption had been it was a joke, but, astonishingly, residents have now noticed that the developers have complied with this folie de grandeur. 'The word that I will think of every time I see that wretched letter 'B' will most certainly not be Boris,' one local resident tells me.
Zero sum game
Here's a Thought for the Day that's unlikely to make Radio 4's Today programme. It's from John Nicolson, the former BBC presenter, who, when he sat on the Culture, Media & Sport Select Committee as an SNP MP, was the first to push for the BBC to come clean on presenters' pay.
'I could never understand why the BBC insisted on paying some of its mediocre presenters vastly inflated salaries, which everyone knew many would never command outside the Corporation. Even for the best male presenters, pay levels have been daft. John Humprhys says he's offered repeatedly to take pay cuts. 'He must know it's bonkers the BBC ever paid him in excess of £600,000 a year from the public purse. In any event, for famous faces like John, the BBC gig is a showcase which allows them to earn huge amounts at extra curricular corporate events. John would probably do his BBC job for next to nothing.'
The show also, of course, gives the 74-year-old Humphrys a pulpit to spread the gospel of Brexit. The other day, he cheerfully read out an extract from Richard Littlejohn's Daily Mail column in praise of Nigel Farage.
Gina for PM
The latest season of the hit American political drama Designated Survivor has turned out to be something of a Remainer fantasy. There is a British Prime Minister in it named Aruna Mahajan, who is played by the lovely Sonia Dhillon Tully, pictured. It so happens she looks and acts very much like Gina Miller.
'We have had complaints from some predictable quarters,' whispers my man with the clapperboard. 'Clearly, any similarity between any real characters is purely coincidental.'
Sadly, at least for now, the lady who successfully took the Government to court over Article 50 says she has no appetite herself to enter the political fray.
Most popular