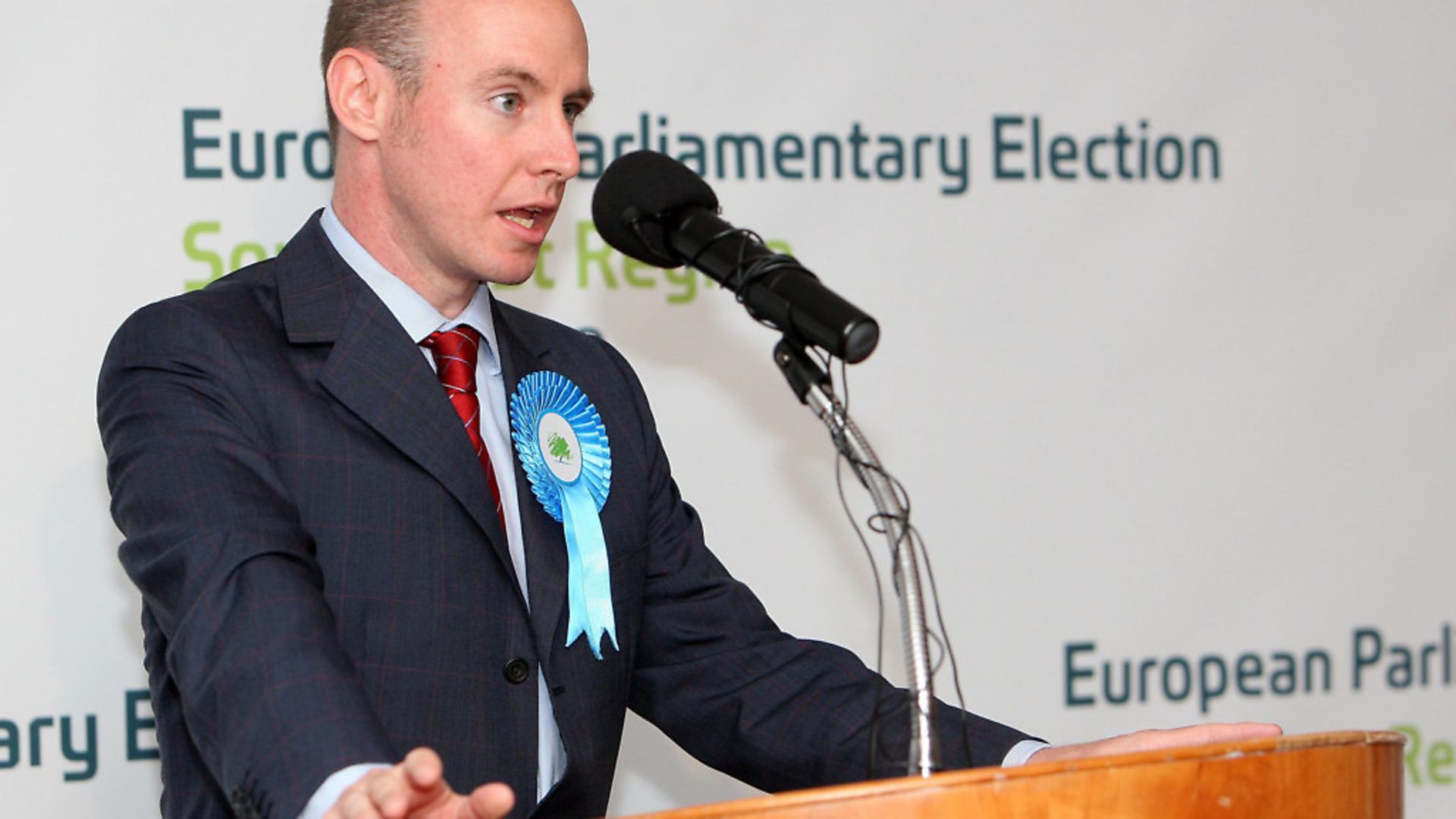 Tim Walker tells all about Daniel Hannan's Twitter block, Boris Johnson's latest vanity project and Sir Vince Cable's hopes for Seabiscuit in by-election
It says a lot about the Brextremists that few, if any, of the people who've worked with them recall the experience fondly. The researcher Dr Richard North, who laboured alongside the MEP Daniel Hannan in the EU Parliament between 1999 and 2003, is the latest to relive the nightmare.
'You'd have thought that someone who has been an MEP as long as Hannan might know something about the EU and the way it works,' Dr North tells Mandrake.
'Hannan might learn something if he engaged more with people who know what they're talking about, but he's blocked me on Twitter without my ever having responded one of his tweets. If you prove him wrong on anything, likely as not his tweet will disappear – like his famous tweet of July 7 2015 when he confidently predicted that Greece would be out of the euro in a week. His tweets have become collectors' items, much sought-after for entertainment value as Hannan's narrative changes minute-by-minute.'
Dr North might be said to be the Prof Van Helsing to Hannan's Dracula. When Hannan confidently declared on Twitter that most Swiss borders were 'unmanned,' Dr North was quick to repel him by posting photographs of 80 of the 100-or-so very well-manned border crossings on the Swiss frontier.
'Someone ought to tell Jacob Rees-Mogg this now that he, too, has started championing the so-called Swiss model,' says Dr North, wearily.
Johnson's folly
If Boris Johnson has a genius for anything, it's spending taxpayers' money. His London mayoral vanity projects – such as the Garden Bridge and the abortive plans for the Thames Estuary airport – alone set inhabitants of the capital back £940 million. And let's not even begin to imagine how much Brexit has cost us all so far.
In the scheme of things, then, the Foreign Secretary's decision to hire a film crew to accompany him on his trip to Latin America last month – and record him shaking the paw of a monkey, playing Subbuteo, and boring various dignitaries to tears – is small beer. It is, however, testimony to his vanity.
'He took a personal interest in the film which has just gone up – unnoticed – on YouTube,' whispers my man at the FCO. 'We all had to sit through a special showing of it with the fat oaf in attendance, which, take it from me, was a pretty tragic occasion.'
Dear John
Memo to the accounts department of the Daily Express: the Brextremist John Redwood is still awaiting payment of £400 for an article he wrote for 'the world's greatest newspaper' some months ago.
He first mentioned that the payment was 'expected' in the Register of Members' Interests in March, and, three months on, it's still apparently outstanding. The Express may well be having second thoughts since Redwood also discloses that the Daily Telegraph gets by with paying him merely £250 a time for his twaddle.
All merely pocket money for Redwood, of course, who receives £45,900 a quarter on top of his parliamentary salary for writing reports for investors with Charles Stanley. Patriotically, he's urged them to get their cash out of the UK.
Seabiscuit
Heidi Alexander won Lewisham East for Labour with a 67% share of the vote in the last election, but the Lib Dem leader Vince Cable was out campaigning tirelessly in the constituency again yesterday for his candidate in the forthcoming by-election, Lucy Salek.
'There was an interesting story going around Westminster last week saying that we were confident we were going to win next Thursday,' says my man in the yellow tie. 'It's true it's a resolutely Remain constituency, but that'd be hubristic, to put it mildly. We reckon that came from Labour who are clearly rattled. Lucy is starting from a long way behind, but we're certainly hoping to invoke something of the spirit of Seabiscuit in this race.'
An interesting analogy: Seabiscuit was a Thoroughbred racehorse that beat the favourites in a series of key fixtures in the States and became a symbol of hope during the Great Depression.
Most popular