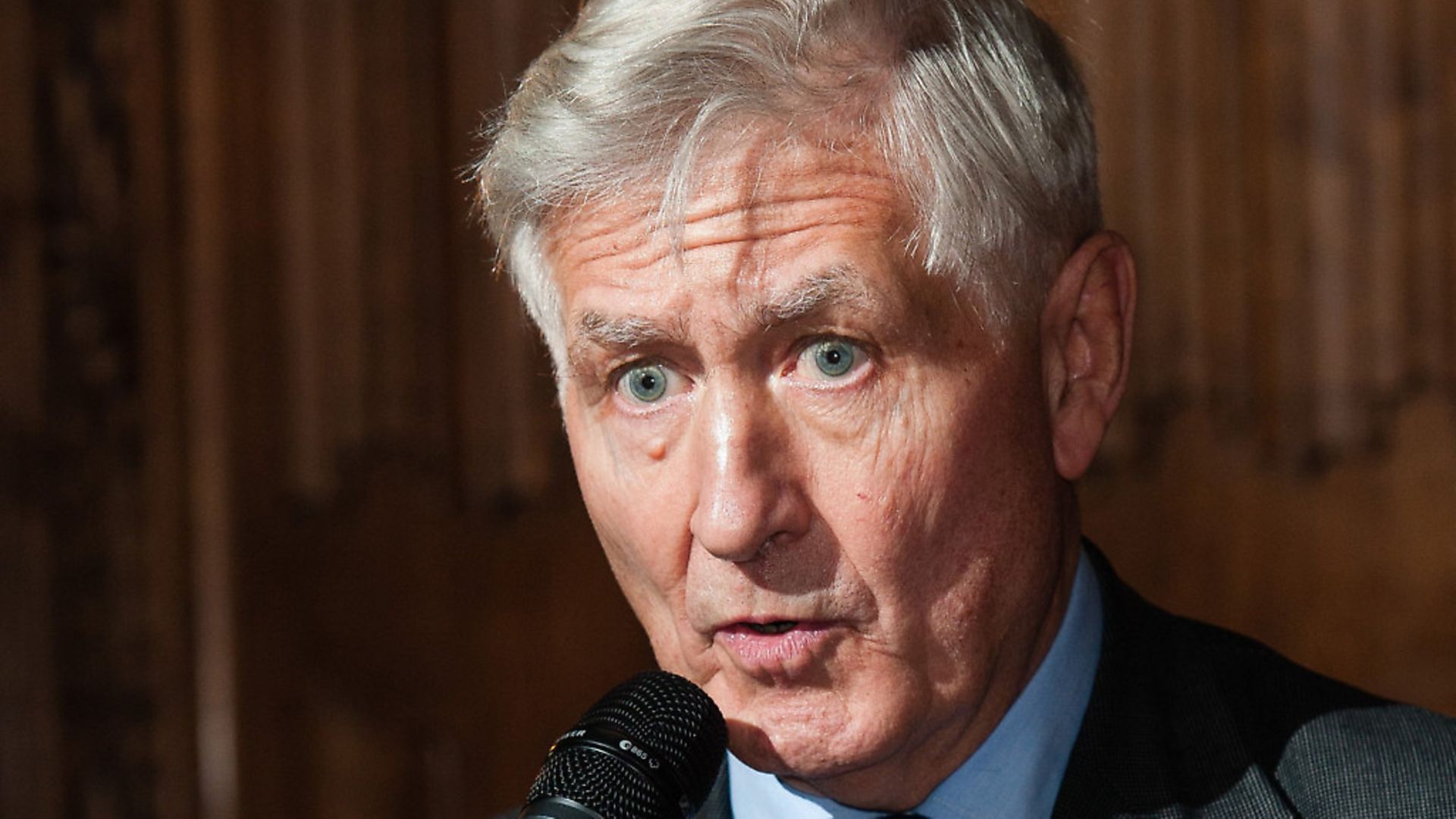 Our diary discloses how Christopher Moran – an ally of Arlene Foster and Boris Johnson – is doing well out of his property empire, why the BBC won't give airtime to the Brexit jobless and the latest twist in the mystery of who funded Nigel Farage's private jet.
'Sex for sale' does Mr Moran no harm
The Tory donor and keen Brextremist Christopher Moran was singled out for special praise by Boris Johnson at the DUP's conference in Belfast just before Christmas – and he even let Johnson and party leader Arlene Foster hitch a lift back to London on his private jet – but it turned out shortly afterwards that 'ten floors of whores' helped to get them all airborne.
No fewer than 100 prostitutes were revealed to be operating out of Chelsea Cloisters, an apartment block owned by Moran in one of the wealthiest parts of London. Although it has always been stressed that the 70-year-old businessman hadn't 'any involvement with the prostitution', the revelation was awkward for all concerned, not least Foster, whose DUP has always taken a strong moral line on sex for sale.
Still, the story hasn't done Moran any harm. Chelsea Cloisters helped to net him £5.7 million in profits last year, according to accounts just filed at Companies House for Realreed – the firm that rents them out and owns them and other properties. No mention of the sex trade in the dry financial statements, of course. 'The company's serviced apartments and property business continued to trade in a satisfactory manner,' it reports, simply.
Realreed is part of Moran's holding firm Chesterfield – worth £368 million – netting £8 million from £22 million in sales in 2018. As may be expected, the company sees no threat from Brexit to the business and see no reason to question its status as a 'going concern'.
Talking of flights on private jets, a quick, friendly reminder to my old mucker Nigel Farage: under the Electoral Commission rules, you have until February 25 to declare who paid for your much-talked-about flight to Strasbourg last month.
The voiceless
No fewer than 376 employees of Flybmi lost their jobs last week when the regional airline went bust because of what the management described as the 'insurmountable' challenges created by Brexit.
Curiously, as with the employees of all the other companies that have gone belly up because of the impending departure from the EU, not one of them was minded to talk to the BBC.
Rob Young, their man covering the story, assures me he 'mentioned' the employees, but insisted none of the ones he approached wanted to be filmed talking to him because they were concerned it 'might affect their employment prospects'. One can but recall how Young's BBC colleague Christian Fraser, when he recently travelled with Burnley supporters for an away fixture to gauge opinion on Brexit, was accused by one fan of being rather neglectful when it came to including the voices of Remainers.
New challenge
After taking home almost £2.7 million in his final year as editor of the Daily Mail, Paul Dacre allowed himself a longer than usual Christmas break at his palatial holiday home in the West Indies.
Now back at this desk as chairman of Associated Newspapers, the fanatical Brextremist is under pressure to justify his humongous salary by bringing in new business for the company. 'His new role is principally a commercial, rather than an editorial one, and it's not always easy to make the transition,' whispers my man at Northcliffe House. 'The next set of accounts for the company are due by the end of June and they will make interesting reading.'
The first thing Dacre needs to do is to update the Companies House records: he is not currently listed as even working for Associated Newspapers.
Sarah's song
The first out-and-proud Brextremist Mandrake ever met – a full four months before the EU referendum – was the otherwise very charming actress Sarah Miles.
Sensing she was in the presence of a non-believer when I went to see her at her home in the Sussex countryside, the 77-year-old Ryan's Daughter star sang for me Anthem for England, a song she had herself written to encourage her fellow countrymen and women to break away from Europe. It began with the words: 'I have a dream of golden days…'
I sent Sarah a note last week asking her if she was happy with the way things were working out. Oddly, she replies to say she is.
Most popular