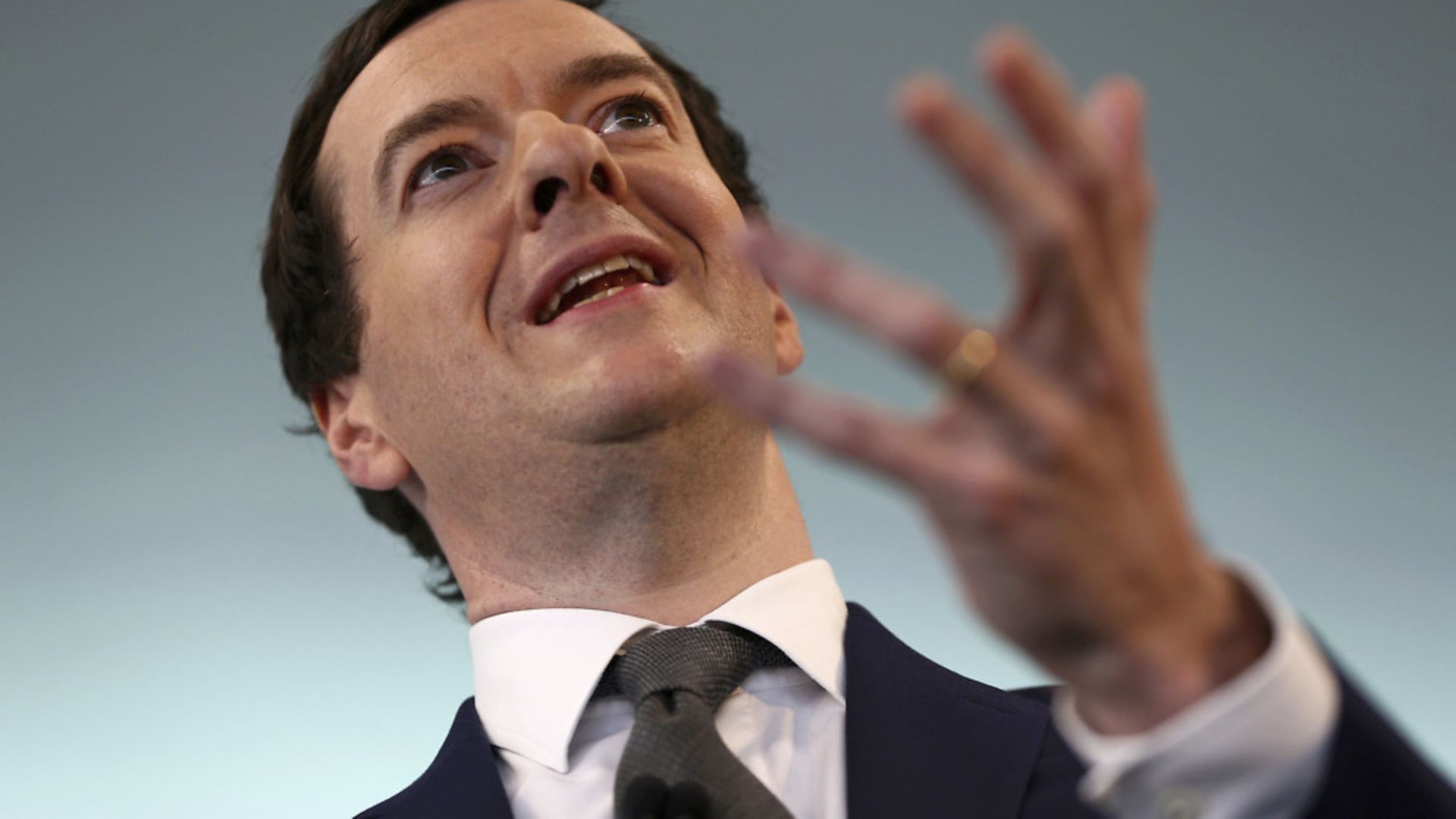 George Osborne so busy with his nine jobs he neglects paperwork for Northern Powerhouse Partnership, Womad Festival under pressure over Jacob Rees-Mogg connection and the Telegraph hires from TaxPayers' Alliance in this week's MANDRAKE.
When Joe Anderson, the mayor of Liverpool, quit the Northern Powerhouse Partnership earlier this month, George Osborne said it was vital that all still involved with the outfit should 
continue to be as engaged and active as possible.
That would not sadly appear to extend to the former chancellor keeping up to date with his paperwork for the NPP, which he has chaired since 2016, and which supposedly 'represents the voice of business and civic leaders' in the north of England.
He still lists his occupation at Companies House as the MP for Tatton and gives his address as the House of Commons. Inaugural accounts reveal the venture, which is based in Manchester, held £137,278 in reserves as at March 31, 2018.
That's a mere fraction of the yearly income Osborne, pictured, has been raking in since he quit politics a year after the EU referendum, when a lot of voters were led to believe that plumping for Leave would give him and David Cameron 'bloody noses'.
How Osborne finds any time at all for the NPP is something of a miracle. He has lately accepted his ninth job as an adviser to a Californian investment company called 9Yards Capital, which was founded by his brother Theo.
Osborne is also editor of the London Evening Standard and has a one-day-a-week role at investment firm BlackRock, for which he trousers £650,000 per annum.
Some bloody nose.
NAME GAME
Lord Deben highlighted the irony the other day of the number of groups with deceptively rational sounding names, such as the TaxPayers' Alliance (some of whose supporters don't seem that keen on paying UK taxes), the European Research Group (which doesn't seem at all interested in it), and the Global Warming Policy Foundation (it doesn't believe in global warming).
The last outfit is run by Lord Lawson, Deben's former colleague in Margaret Thatcher's cabinet, and numbers Peter Lilley and Charles Moore on its board of trustees.
The excellent DeSmog website has lately revealed how Lawson's outfit has been in receipt of significant funding from American backers.
The hundreds of thousands of dollars revealed in its latest set of accounts come at a time when it has been accused of co-ordinating with other right-wing thinktanks to push for a hard Brexit.
DIFFERENT STROKES
Mandrake appreciates that the Daily Telegraph is more about propaganda than journalism these days, but, even so, it still seems startling it has lately taken on at least one individual who's not come from another newspaper, but a somewhat controversial right-wing lobbying group.
I had the misfortune to appear on Sky News the other day with one Dia Chakravarty, and, after a brief attempt at small-talk, I realised we had no friends in common.
So I discreetly Googled her. She'd joined the paper direct from the TaxPayers' Alliance, much in the news lately for accepting large sums of money from US-based donors.
The alliance did not contest Shahmir Sanni's allegation that it had unlawfully sacked him in April after he blew the whistle on unlawful overspending by Brextremists in the referendum campaign.
And Chakravarty's job title at my old newspaper? 'Brexit editor'.
WOMOGG
Peter Gabriel, the co-founder of the Womad world music festival held at Charlton Park in Wiltshire, has complained that Brexit threatens the annual fixture's very existence as it depends upon the free movement of performers and artists.
Mark Borkowski, who handles public relations for Womad and is himself a strong critic of Brexit, has so far chosen not to comment on Jacob Rees-Mogg's recent acceptance of several directorships associated with Charlton Park.
Pressure is growing on the organisers to find a new venue if the Brextremist MP remains involved. Last year's star turn was the French singer Camille, pictured, who is a passionate advocate of culture transcending national borders.
Ben Asson, a regular at the event, tells me he was 'saddened' that the Earl of Suffolk – who owns Charlton Park – should have taken him on in the first place. 'I have been going to the festival with my family for years,' he says. 'It is the antithesis of Brexit and the Mogg should stay well away.'
Most popular