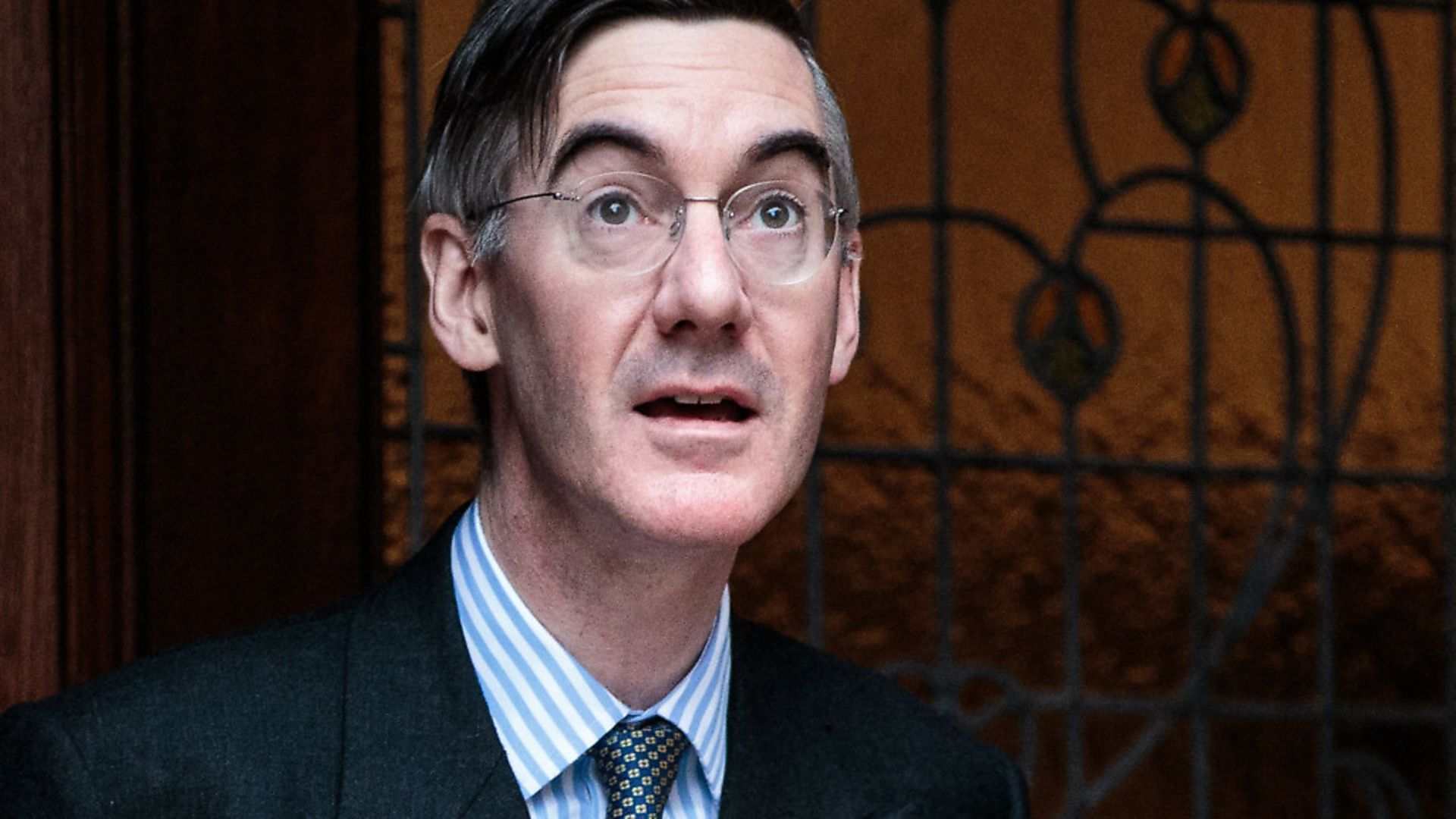 Music festival regulars not happy Brextemist is involved with venue, Sarah Vine's four letter word speech at ousted Daily Mail chief's party, and Samantha Cameron's part in her husband's downfall
Mandrake trusts that the Earl of Suffolk will not come to regret giving the Brextremist Jacob Rees-Mogg a number of directorships associated with his family seat, Charlton Park in Wiltshire. The estate is the venue for the annual Womad world music festival, which is finding life increasingly tough as a consequence of the policy that Rees-Mogg believes in so fervently.
Last year Peter Gabriel – the musician who co-founded the festival – was dismayed that at least three acts scheduled to appear at Charlton Park in July had to pull out because of visa issues. 'Musicians travel for a living, and almost everywhere I have travelled I have been met with kindness and generosity,' Gabriel observed. 'Do we really want a white-breaded Brexited flatland? A country that is losing the will to welcome the world?'
One regular attendee told me the Earl of Suffolk's decision to involve Rees-Mogg, in Charlton Park – revealed by Mandrake last month – is a 'slap in the face for everyone who believes in Womad.' There is talk of the organisers formally protesting to the 83-year-old earl – possibly even considering an alternative venue in future years – but a spokesman for Womad declined to comment.
Fox's lairs
Mercifully for Liam Fox, his £143,500-a-year salary as trade secretary is not performance-related. How long he manages to cling on to it in the current political turmoil is, however, anyone's guess, so it's perhaps just as well he is deriving a good income from his property portfolio.
His latest entry in the Register of Members' Financial Interests shows that he continues to draw earnings from his London flat of 'over £10,000 a year' – an arrangement which began in October 2011.
Over the same period, Fox claimed £135,000 on his MP's expenses to pay for rental accommodation in London. All perfectly legal under the generous parliamentary expenses scheme.
Interestingly, public records reveal that Fox still owns the London flat he once controversially shared with his old friend Adam Werritty. It's not disclosed if it is the same flat from which he's now drawing income.
Big ears
Watching Andrew Marr's desultory interview with Boris Johnson over the weekend, I was reminded of what his late, great predecessor Sir David Frost had to say to me about the art of interviewing when I met him towards the end of his life.
'If it is a policy that a politician is coming on to sell, it's up to the interviewer to stress-test it on behalf of the electorate,' he advised. 'You have to know the detail of it every bit as well – if not better – than the politician.'
So far as Johnson's alternative Brexit plans were concerned, neither man seemed remotely clear on the detail. Sir David was no doubt turning in his grave.
Absent friends
The Daily Mail proprietor Lord Rothermere was conspicuous by his absence at the gala dinner that Paul Dacre – the editor he ousted – gave at a London club last week. Rothermere's name was not mentioned in any of the speeches.
'It was a gathering of about two dozen largely rather elderly Dacre loyalists without their spouses,' I am told. 'Geordie Greig – Dacre's successor – was not invited, needless to say.'
Michael Gove's wife Sarah Vine – 
the Daily Mail columnist who prides herself on her closeness to Lady Rothermere – did, however, feel sufficiently confident of her position to show up and raised eyebrows with a risqué speech that included the word 
'c—.' David Cameron – who managed to fall foul of the Daily Mail during Dacre's period in charge – is said to blame a lot of what went wrong between him and the paper – and, simultaneously, the Goves – on his wife Samantha, refusing to invite Lady Rothermere to a celebrated birthday bash she had at Chequers in 2014.
Most popular