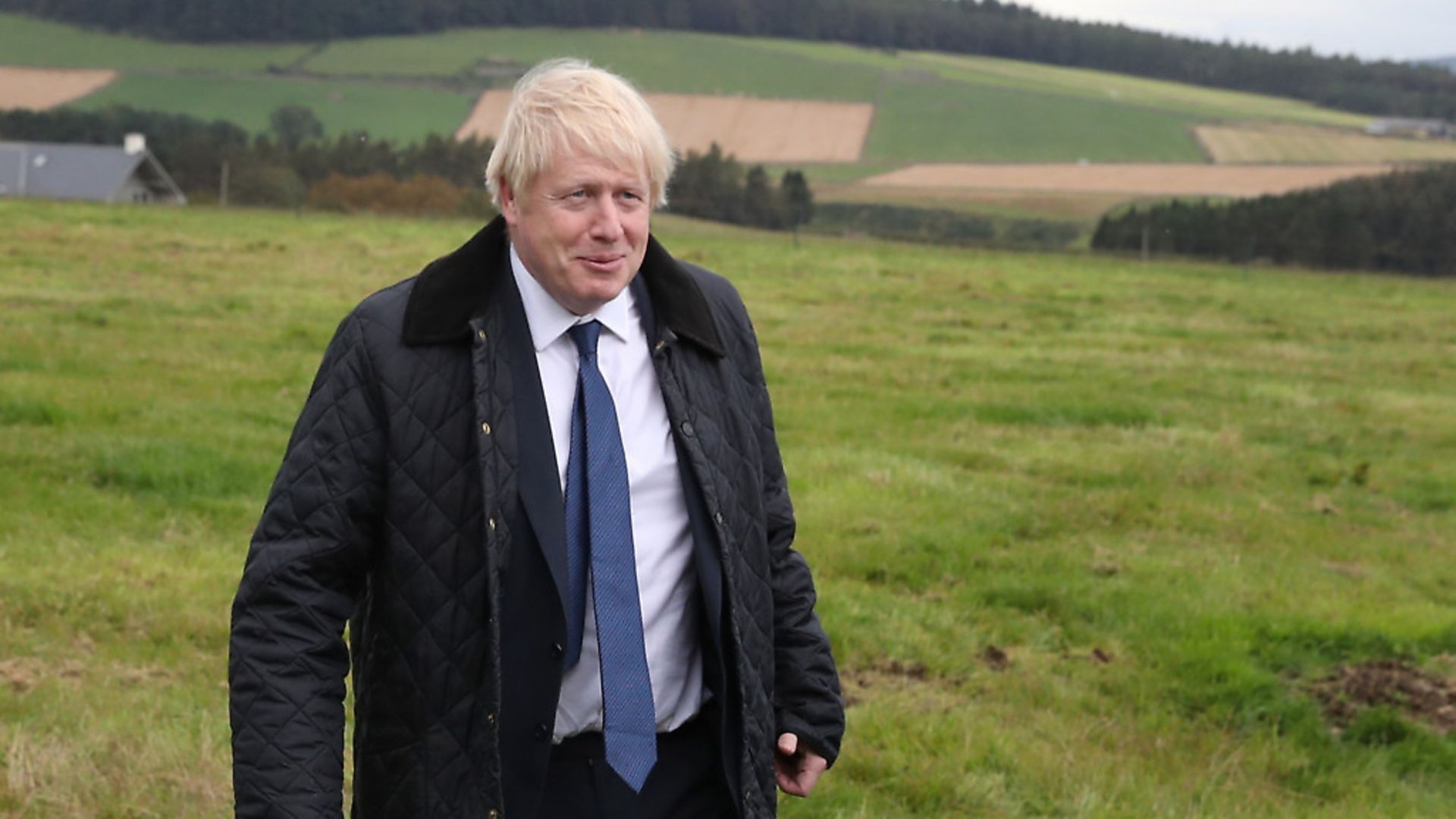 A photographer who got a picture of the PM in the grounds of Chequers 'spooked' him – he could have been a sniper.
With stark warnings of civil unrest following a no-deal Brexit, Boris Johnson has ordered that the ring of steel around Chequers, his beloved country retreat in the Buckinghamshire countryside, be reinforced still further.
Updated spending disclosures from the Cabinet Office show that £25,916 was splashed out on upgrading the already tight security at the estate. The figure is hidden away under general 'repairs and maintenance' in the official paperwork, but it's the first additional spend there reported since Johnson became PM.
'This was at the personal request of the prime minister,' one insider tells Mandrake. 'He was spooked when a photographer managed to get close enough to take some pictures of him walking around the estate as he recuperated from his period in hospital with the coronavirus. He was all too well aware that it could just as easily have been a sniper.'
The taxpayer is also billed for security at the homes Johnson owns personally – he has a property in Camberwell, south London, co-owned by his partner Carrie Symonds, and there's an Oxfordshire farmhouse he used to share with former wife Marina Wheeler – but no official figures are yet available for what this is costing.
I disclosed in July last year, shortly after Johnson had taken over from Theresa May, how he had agreed with the parliamentary and diplomatic protection team – a division of the Metropolitan Police – security arrangements that were said to be unprecedented for a serving British prime minister.
VOX POP
The Daily Mail revealed on its front page over the weekend that the British public had delivered a 'crushing verdict' on the BBC. It's 'hopelessly out of touch.' While they were at it, they also asked the British public who was the more patriotic out of Boris Johnson and Keir Starmer. The former polled 48% and the latter a mere 18%. The rest – 34% – either didn't know or care.
In the last line of the piece that continued on to an inside page, the paper admitted how many members of the British public had actually taken part in the poll. A mere 1,012 and it was done 'online', rather than face to face. It wasn't one of the familiar, well-known polling organisations that conducted it, but J L Partners. The outfit was set up last year by James Johnson, who, while no relation, is a Tory supporter who formerly worked as an adviser to Theresa May. As a student, he went on a road trip around America with, somewhat bizarrely, a life-size cardboard cut-out of the then Tory minister Eric Pickles, whom he photographed himself with at a variety of locations.
NEW DAWNAY
Not so long ago, Boris Johnson claimed to have an artistic bent, stating, somewhat implausibly, that he painted old wine cases with images of London buses.
Now it would appear he has a more serious rival in the family when it comes to creativity in the shape of Ivo Dawnay, who is married to Rachel Johnson. He has felt sufficiently confident to put some of his expressionistic landscape paintings of Exmoor – where the Johnsons have a family home – up online and there is talk of him putting on an exhibition. Dawnay, a former journalist, used to manage PR for the National Trust. He describes himself as 'an Anglo-European freelance journalist, boulevardier and curmudgeon'.
FASHION VICTIM
The fashion label Amanda Wakeley may bring back some unhappy memories for Theresa May. There was an almighty row when she wore an extravagant £995 pair of trousers for a shoot. For all that, the former prime minister remains a devoted follower of their fashion.
Mandrake hears that the woman we will soon have to call Lady May still retains a discount card from the retailer, along with another one from Russell & Bromley. 'She uses both of them a lot as unlike her successor she takes a pride in her appearance,' says one of her admirers. 'She always looks immaculate, but the Tory frontbench know that when she's taken particular care over her appearance to be on their guard. When she has one of her killer questions for the PM, she knows to look her best for the television cameras.'
Most popular