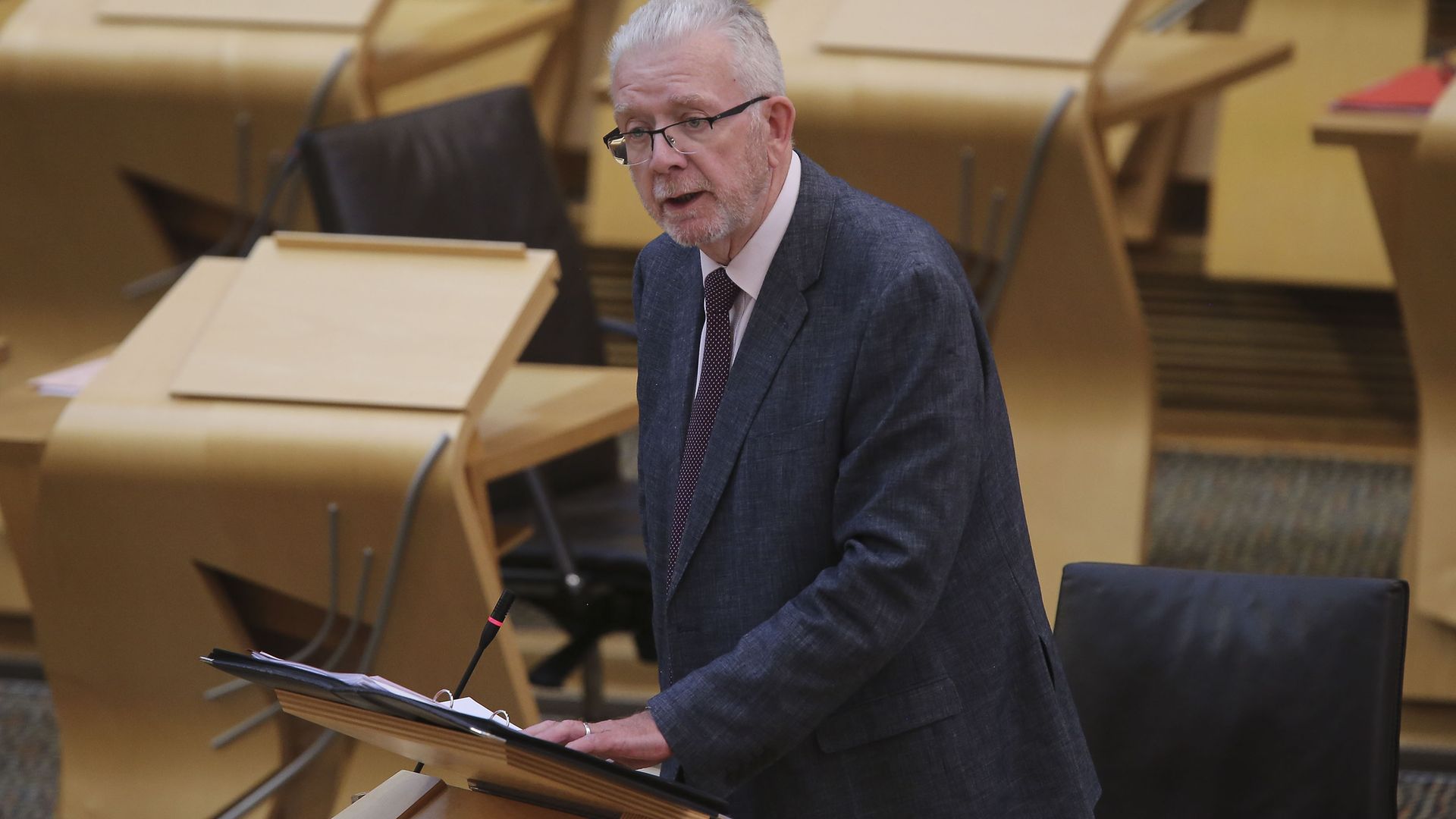 Number 10 has been left angered after the SNP's constitution and Brexit secretary branded Boris Johnson and his Tories as 'extremists'.
Michael Russell hit out at the Westminster government for their "damaging and harmful" Brexit ideology.
Speaking at Holyrood, he told MSPs: "It is utterly incredible that some 1,629 days since the European Union referendum, I should rise to make a statement on the final details of withdrawal with still no clarity about how the United Kingdom will trade with the EU in just 23 days' time.
"The one thing that we do know, however, is that the choice remains — as has been the case since the extremists finally took over the Tory Party and the UK government — between no deal and a low deal, either of which will be damaging and harmful."
Russell reminded the Tories there that Scotland did not vote to leave the EU and that the intention to rejoin as an independent member state was a "very live" issue.
But a Downing Street source was left angered by the comments, claiming it reflected the SNP's "abysmal" record at Holyrood.
They hit back by telling the Express that they were "loonies", in a rise in tensions between the two administrations.
"The prime minister has made clear the SNP's record in Scotland is abysmal and these comments simply reflect that.
"It shows division rather than wanting to work with the UK government.
"It is clear there are some loonies in the party when it comes to Brexit."
Most popular