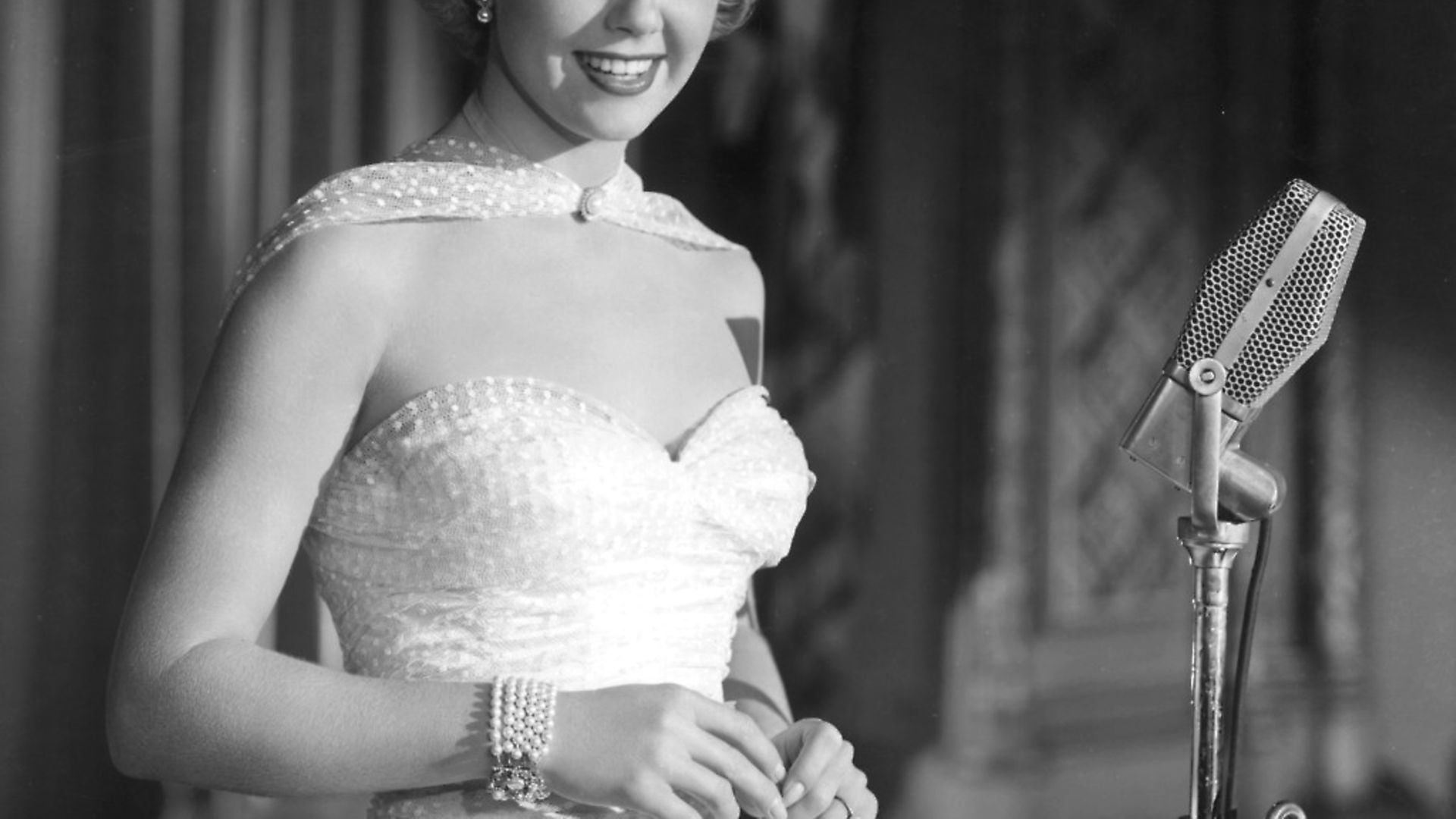 For a world still recovering from the horrors of war, pop culture offered escapism and a glimpse of a brighter future.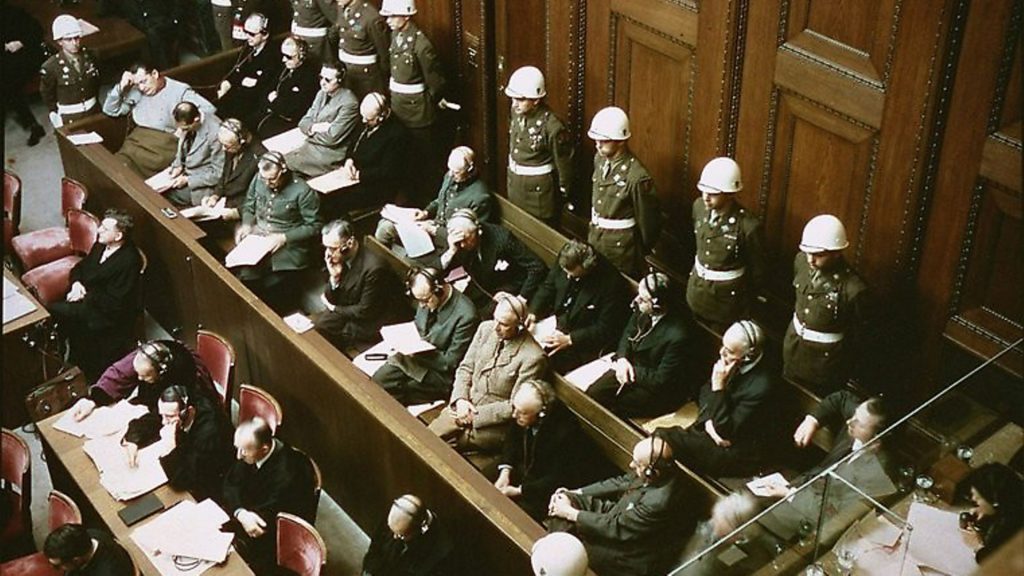 Theodor Adorno said 'to write poetry after Auschwitz is barbaric'. Looking at the hits of 1946, as the world tried to come to terms with mechanised genocide in Europe, revealed in sickening detail at the Nuremberg Trials that ran throughout the year, the same could be said of popular music.
Perry Como, Frank Sinatra, Vaughn Monroe and Nat King Cole had the top four highest-charting singles of 1946, their string-drenched love songs anodyne and anesthetising. The carefree perkiness of Sinatra's No.1 hit Five Minutes More seemed almost obscene as displaced Holocaust survivors languished in transit camps across Europe and thousands of bombed out British families squatted in former military bases and hotels.
At this time, more than ever, popular culture was about escapism, and no sooner was the war over than the future was grabbed with both hands. Bomb-scarred Britain in particular was picking itself up and dusting itself off, and despite the realities of post-war austerity (bread went on the ration for the first time in June, having never been rationed during the war itself), plans for a new Britain were gathering pace, with unexpected consequences for music. Meanwhile, the all-American girl par excellence emerged, the Hollywood musical thrived and the stars of the future were born, both figuratively and literally.
While the well-heeled enjoyed the return of their more exclusive entertainments in 1946 – the Royal Opera House re-opened after the war in February with the Royal Ballet performing Sleeping Beauty – mass entertainment and leisure for the many, not the few, was the shape of the future.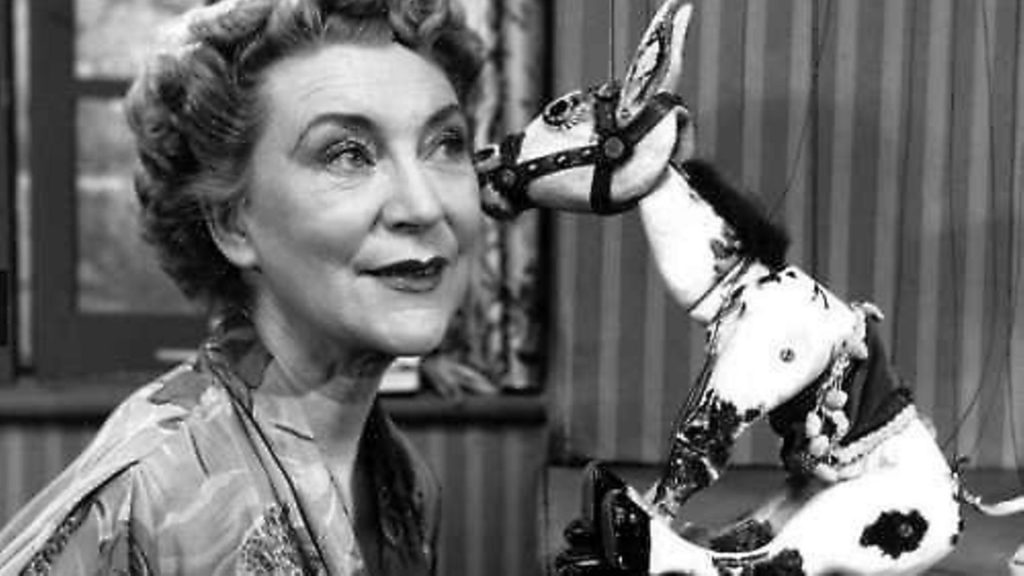 On June 1 a £2 television licence fee was introduced, ahead of the return of broadcasts that Friday after seven years off the airwaves – the first programme shown was the same Mickey Mouse cartoon that had closed the service in 1939. Muffin the Mule would debut in August as the first British children's television series, and in November Pinwright's Progress, the first regular sitcom, launched – the television age was all of a sudden upon Britain.
Fred Pontin opened his first holiday camp, at Burnham-on-Sea, that summer, and the jitterbug, having been transmitted to the population by American GIs, swept the nation's revitalised dance halls. This privileging of leisure was not just a spontaneous popular phenomenon but was a matter of government policy, reflected as it was in the new Labour government's solution to the post-war housing crisis after the Blitz destroyed two million homes – the New Town.
These, as mandated by the 1946 New Towns Act, were informed by a utopian vision of lives where leisure was considered a right, with open space, on-site sport facilities and pedestrianised shopping areas central to their planning. Based on the concept of the neighbourhood unit – self-contained, road-free estates with their own amenities – New Towns were meant to be a recipe for healthy living, their ethos mirroring the values of a government who also brought in child benefit and free milk for school children that August.
Even if New Towns later gained a bad reputation as bleak, windswept sites of suburban despair, for ex-London slum-dwellers they were the utopia they promised to be. But those already living in the vicinity of proposed New Towns often reacted to the idea of their lives being turned upside down with venom. When Lewis Silkin, Clement Attlee's Minister of Town and Country Planning and father of the New Town, went to a May 1946 town hall meeting in Stevenage, the first designated New Town, he was greeted by shouts of 'dictator' and 'Gestapo'.
With Churchill having made his Iron Curtain speech in March, it was Soviet totalitarianism that protestors referenced when they later changed the signs at the railway station from 'Stevenage' to 'Silkingrad'. Despite a local referendum resulting in 52% (a number with a strange alchemy for referenda) rejecting the planned expansion, building began in the autumn of 1949, and a new era in town planning kicked off. Later, New Towns would have a hand in the post-punk era, their unique suburban ennui fuelling the urge to create and escape of Basildon's Depeche Mode and Crawley's The Cure.
The neighbourhood unit was of course defining of American suburbia, and this year saw the emergence of a star who would go on to epitomise another symbol of the US – the typical all-American girl. Doris Day had been singing with Les Brown and His Band of Renown for six years when she left in August 1946 to pursue a solo career.
Still only 24, at this stage in her career Day was a swing band pro, with an Ella Fitzgerald-influenced sound and a deep sultriness to her delivery. Her potential for stardom had been demonstrated the previous year while working with Brown, when their Sentimental Journey became a No.1 hit, partly as it was so beloved of demobbed soldiers returning home.
She had six other top ten hits with Brown in 1945-46, from My Dreams Are Getting Better All the Time to I Got the Sun in the Mornin'.
She married saxophonist George Weidler in March 1946 (her second marriage after a deeply abusive first one) and had vowed to leave the music business to be a full-time wife and mother. But by the summer, the marriage was already unravelling and her future was uncertain.
A Christmas Eve appearance on Bob Hope's radio show, performing The Christmas Song (a No.3 hit for Nat King Cole that festive season) changed everything, leading to a four-year run as a regular guest and huge public exposure. Day signed to Columbia Records, made her first solo recordings in early 1947, and was cast in her first film role, Romance on the High Seas. As the perky leading lady of 1950s film musicals and peerless comic actress of the 1960s, Day was a star for the coming age.
Indeed, the musical continued its development as the ultimate popular cultural form in this year. As Irving Berlin's Annie Get Your Gun was a hit on Broadway, its show-stopper There's No Business Like Show Business became not only Ethel Merman's signature song but the ultimate expression of the chutzpah of musical theatre. Show Boat had a major revival at the Ziegfeld Theatre almost 20 years after it was first staged. A huge success, it nevertheless shared its problematic racial stereotypes with Disney's Zip-a-Dee-Doo-Dah-featuring film, Song of the South, released in November. That Larry Parks appeared in blackface as he portrayed Al Jolson in the Columbia biopic The Jolson Story was indicative of the values of the age.
But the biggest event in musicals that year, whether on stage or screen, was the all-star movie Ziegfeld Follies. Based on the Broadway revues of the same name, the film promoted itself with huge hyperbole, and although it boasted an unparalleled cast – Fred Astaire, Lucille Ball, Judy Garland and Gene Kelly among them – its disjointed collection of skits and musical numbers would soon seem old fashioned as the narrative musical came to dominate. Directed by Vincente Minnelli, the film was released in early April, a month after the birth of his and Garland's daughter, Liza.
The Minnelli-Garland progeny would become an icon in her own right, and the babyboomers born in this year would go on to define 1960s pop and the music of the counterculture, 1970s rock and even punk.
Born this year were Matthew Fisher, who played the iconic Hammond organ line on Procol Harum's A Whiter Shade of Pale, Paul Atkinson, founding member of The Zombies, and Carl Wilson of The Beach Boys. Jann Wenner would go on to found Rolling Stone magazine in San Francisco in 1967, at a time that West Coast bands like The Doors and Jefferson Airplane (both Robby Krieger and Skip Spence were also 1946-born) were exploding. Psychedelia and prog would have been unimaginable without Syd Barrett and his replacement in Pink Floyd, David Gilmour, the Small Faces' Ronnie Lane, Tony Kaye of Yes, and psychedelic folk singer Donovan. Rock got AC/DC's Bon Scott, Led Zeppelin's John Paul Jones, The Who's Keith Moon, and Ric Grech, variously a member of Blind Faith, Family, and Traffic, as well as Terry Kath, original guitarist in Chicago. Fleetwood Mac legend Peter Green and experimental British musicians extraordinaire, guitarist Robert Fripp of King Crimson and saxophonist and oboist Andy Mackay of Roxy Music, were also born in this year, as were pop geniuses Roy Wood and Benny Andersson, and future icons Cher, Freddie Mercury and Marianne Faithfull. Malcolm McLaren and Patti Smith would go on to shape punk on either side of the Atlantic. This was the generation that changed the world, but they couldn't have done any of it without the ground laid by an older generation.
When tractor driver Riley King wrecked his boss's tractor and left his native Mississippi rather than face the consequences, it had incalculable consequences for guitar music. Going off to find his blues singer cousin Bukka White in Memphis, over the next 10 months King learnt his craft and became B.B. King. Indeed, in this year both blues and country were building the foundations for the rock and roll explosion that was less than a decade away. Arthur 'Big Boy' Crudup wrote That's All Right, and recorded it in Chicago in early September, while country star Bill Monroe wrote Blue Moon of Kentucky, recording it for Columbia Records 10 days after the Crudup session – the two songs would be covered by Elvis for his first release in 1954. Country was certainly in the ascendant.
Eddy Arnold had his first No.1 on the country chart with What Is Life Without Love. Guitarist Chet Atkins, another future pioneer of the Nashville sound as RCA's country supremo and star producer of the 1960s-80s, recorded his first single, Guitar Blues.
Two extremes of the future of country music were signalled with the birth of Dolly Parton in a one-room cabin in rural Tennessee in January (her illiterate father paid the attending doctor with a bag of cornmeal), and Gram Parsons' birth in Florida in November. Parton would become Queen of Country, and Parsons would push the boundaries of country music through his work with The Byrds.
Musicians and composers would of course attempt to make sense of the horrors of 1939-1945 through their art, and in the summer of the following year Schoenberg would begin work on A Survivor From Warsaw – the gut-wrenching spoken word testimony of a Holocaust survivor set to music. But in 1946, at least, with those horrors still so fresh, an optimistic escapism still ruled, a mood perhaps best symbolised by It's a Wonderful Life, which appeared in cinemas just before Christmas.
As this fantasy tale of the resolution of existential angst concluded heart-warmingly with an all-cast performance of Auld Lang Syne, that song was never more appropriate in its bitter-sweet call to look back as we look forward than it was at that moment in history.