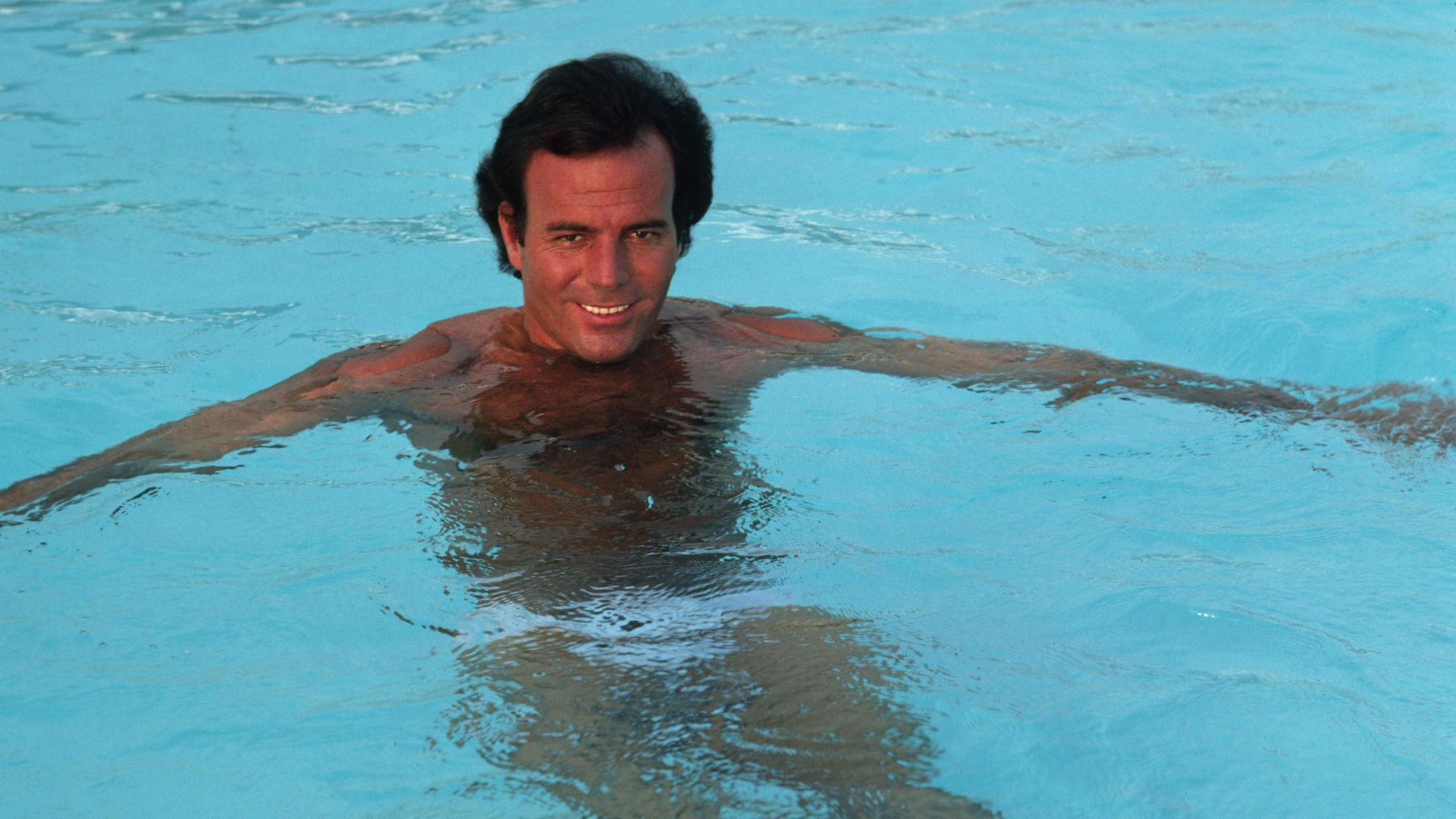 TIM WALKER remembers a tense meeting where the Spanish singer was anxious to save face.
I got to meet the old crooner Julio Iglesias in the late1980s and it's his vanity that made the encounter so memorable. In those days, I used to work with Jane Bown, a photographer so grand that she numbered the Queen among her personal friends. She had been commissioned to take one of her official birthday portraits.
Jane needed to be handled every bit as carefully as the trickiest of interviewees: she always insisted on working with natural light and so her principal anxiety was the sun going down. She also didn't care about offending anybody and once interrupted an interview I was doing with Prince Paul of Romania to tell me loudly: "It's his face. It's all wrong and I just can't make it work."
And so it was, late one winter afternoon, we arrived at the Dorchester to meet Julio, the Spanish singer, songwriter and former professional footballer. In the taxi, Jane had been adamant that she would do what she called her "snaps" first as time was getting on and I was to keep out of it.
The moment we were ushered into Julio's presence she whipped out her little Olympus OM-1 and started clicking.
He put his hands up to shield himself. "On no account," he decreed, "are there to be any photographs of the left side of my face. She is taking photographs of my left side. There, she has just done it again. I will not do this interview unless you give me a firm undertaking."
He addressed himself to me as if I was somehow directing operations. This was a misapprehension. Jane looked out of the window of his suite at the sun going down, then at him and finally at me in utter exasperation. A long, awkward silence ensued between the three of us.
I moved in to try to diffuse the diplomatic stand-off. I  examined first the left side of Julio's face and then the right. I could in all honesty see very little difference between the two vistas, but for the fact his hairline had retreated a little on the left, where he had parted it.
Still, I nodded solemnly, said I saw what Julio was getting at and asked Jane if she would mind awfully taking her pictures from his right side. 
She snorted in derision. "I never had this problem with Margaret Thatcher, whose picture I took only last week," she said. "You're weak, Tim. Weak, weak, weak. And as for this man…"
I retorted that I didn't see it as an issue that was fundamental to the freedom of the press and added that I really would at some point like to ask my questions. This time it was Julio's turn to try to be the peacekeeper. "Look, you two, there's no use falling out over this," he said. "I do know what is best. The left side of my face, well, it isn't any good. It isn't what your readers would want to see. We really all have to play the game."
Jane moved with poor grace to his right hand side, and, between weary sighs, started clicking intermittently, but her heart was clearly no longer in it. 
Julio said it had been a long day of interviews and he was tired, and, to make matters worse, he was in agony. "Every time I go up in an aeroplane, it leaves me with toothache," he said, pointing at his dazzling white pearlies. "I've talked to some of the most eminent dentists in the world and there is nothing they can do."
I tried finally to get a question in edgeways and wondered if, as he was emerging from the wrong side of middle age, he imagined it would be a problem sustaining his image as a great romantic. "Ah ha ha ha," he replied. "That pre-supposes I was ever a great romantic. I mean, if you believed all the stories that have been written about me – that I have taken 3,000 women to bed, for instance – well, I would have died of exhaustion by now, or something a lot worse."
I dutifully scribbled it down, allowed him to talk for a few moments about the concert he was about to do in London and then his PR woman came in to tell us our allotted time was up. Jane and I shared a cab back to the office in stony silence. When my interview was published, I was unstartled to see it was accompanied by an enormous photograph of Julio that showed the world in all its glory his left side.
Most popular