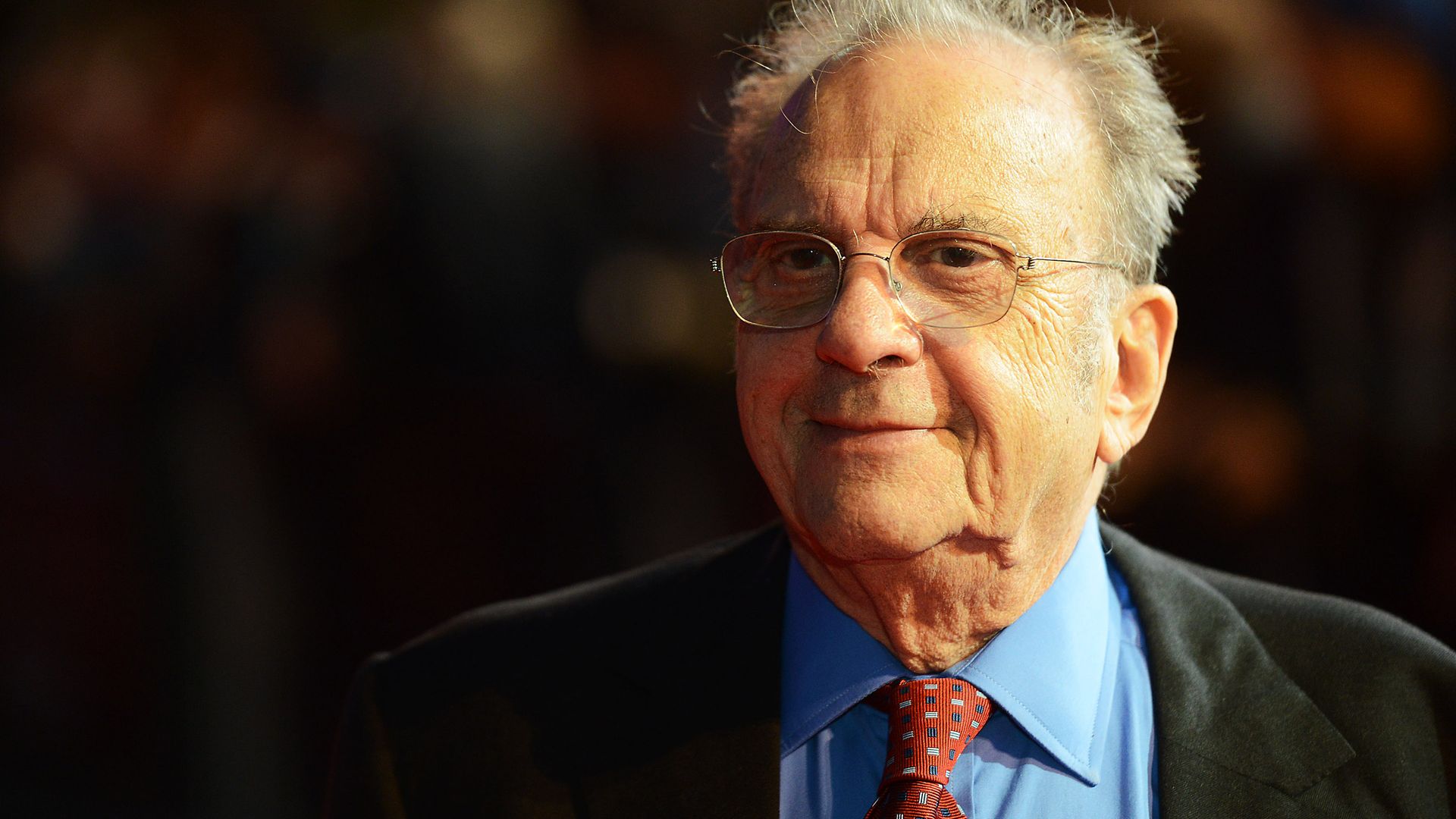 TIM WALKER remembers his old friend Ronald Harwood, a writer who left judgement to others.
Ronald Harwood was fascinated by how individuals responded to stark moral dilemmas. He never, however, judged, and preferred to etch out his characters in shades of grey – rather than blacks and whites – and that's what made his plays and screenplays so fascinating.
Hitler's favourite conductor Wilhelm Furtwängler in Harwood's Taking Sides is thus no cartoon baddie, any more than the composer Richard Strauss, who stood by his Jewish librettist Stefan Zweig in Nazi Germany in Collaboration, a boring saint.
"I leave it to audiences to judge as I don't feel equipped as I've never had to face such choices," Harwood told me. "I've no idea what I would have done in their shoes at a time like that."
In my lifetime, I never thought I'd see people put under the kind of pressure that Harwood's characters had to handle, but in recent weeks I have. A close friend who works in the NHS told me he was worried about contracting Covid from his patients and my advice to him was to think long and hard about what was best for him and his family. 
He came to the view that it was what he had gone into medicine for and that he should keep going to work. He is now battling the virus and it's horrific, and all I can do is pray and wonder at his courage and selflessness.
"What would I have done?" is almost always the question Harwood's work has made me ask of myself, and just lately – seeing what sacrifices so many are making during our current war and at what cost – I know it can seldom if ever be answered easily.
I got to know Harwood over a couple of decades and he became a great friend. He put me up as a member of his august club and introduced me to some distinguished people, but he always kept me grounded and encouraged me never to take anything for granted.
We'd first come face to face as we were waiting for our coats after the party to mark the opening of the Saatchi Gallery in the old County Hall building in London. Two disgruntled lines of people had converged and he thought I was queue-barging and I thought he was. It could have gone either way: either a big row or the start of a friendship. Happily, we got talking.
He's probably best known for his play The Dresser, which became a successful film starring Albert Finney and Tom Courtenay, and, more recently, a less successful television production starring Ian McKellen and Anthony Hopkins. Harwood picked up an Oscar, too, for The Pianist and had big hits with Quartet – a play, then a film – and Cry, the Beloved Country.
He started out as an actor and trained at the Royal Academy of Dramatic Art alongside Finney, Peter O'Toole and Alan Bates. There was a period working as the dresser to the actor-manager Donald Wolfit – that was what inspired the play – but probably the high point of his early career was playing a PC Gale in a long-forgotten television series called Formula for Danger.
He recognised he didn't have what it took to make it in acting and switched to writing. He was a regular scripting Tales of the Unexpected – no easy task as he felt Roald Dahl had "little gift for characterisation" – but there were times when money was scarce. Once he even considered working on a building site. He never wanted anything but the best for his wife Natasha, a descendant of Russian nobility, and their three children, and just kept banging away at his typewriter.
Material success, his Oscar and a knighthood came to him late in life, and certainly at a point when they couldn't change him. It was typical of him that he told a Tory politician at his club he considered Brexit to be "a load of bollocks".
I was passing by his flat in Chelsea between the lockdowns and phoned on his mobile to suggest a cup of tea and that was when he told me his family had evacuated him to the relative safety of Sussex. "I miss my friends, my club, the theatre, your terrible reviews and my children without their bloody masks on," he grumbled. He died not long afterwards at the age of 85 and I miss him a lot.
Most popular