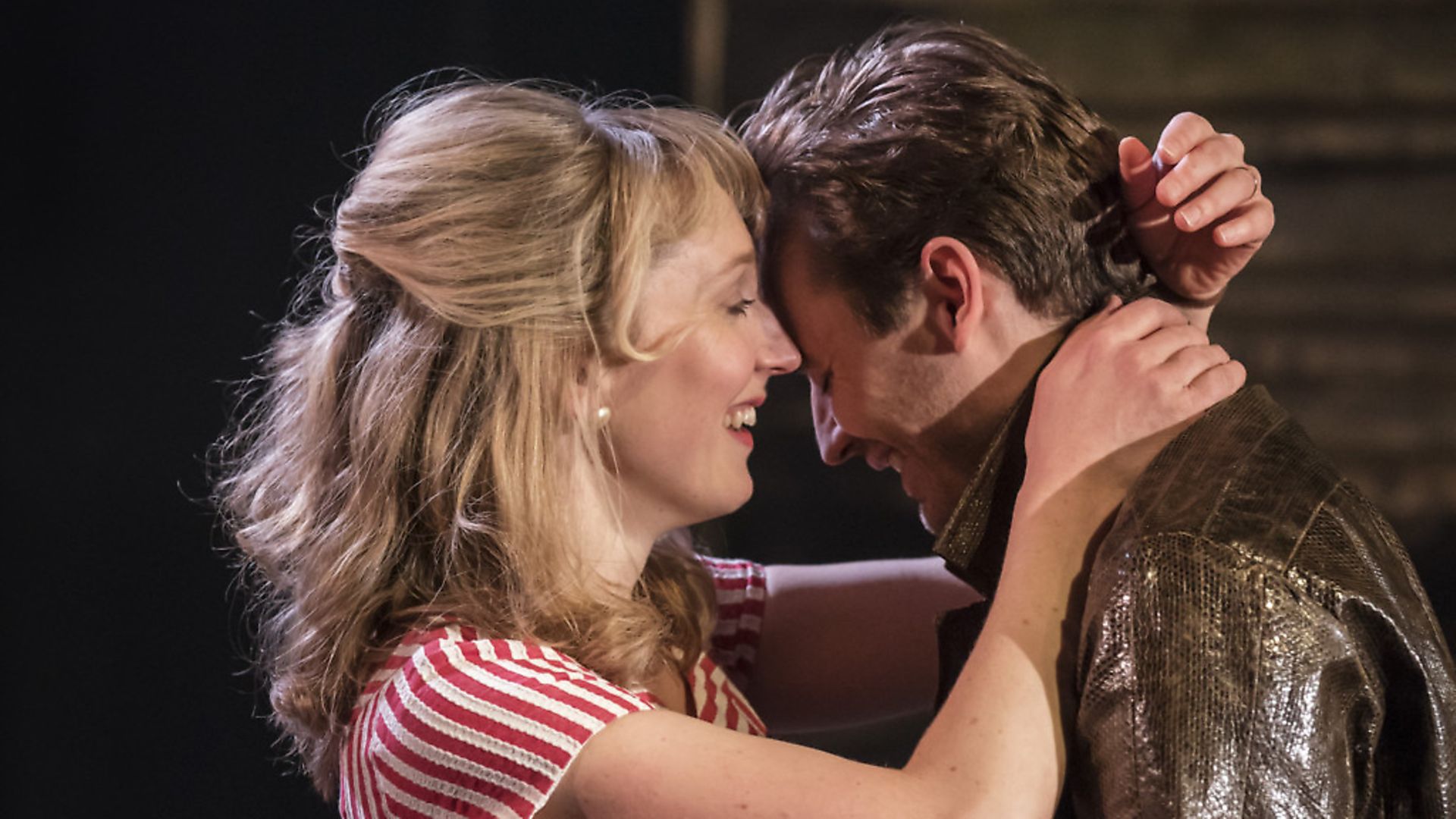 TIM WALKER reviews Orpheus Descending at the Menier Chocolate Factory in London.
I'm on a theatrical bender without end, and, take it from me, I'm on the hard stuff. I've downed three Arthur Millers in quick succession and now it's time for a shot of Tennessee Williams, who is, quite frankly, right up there with Spirytus Rektyfikowany (a lethal rectified spirit from Poland I once sampled that is 96% alcohol).​
Like Miller, Williams specialises in dysfunctional families, doomed relationships, illness, guilt, sexual frustration, death and misery in general. His 1957 work Orpheus Descending – best known in its film incarnation The Fugitive Kind with Marlon Brando – contains all of these elements and more besides and it still has the power to knock out cold even the most hardened theatre-goer. ​
Williams draws his inspiration from the ancient Greek legend of Orpheus, but set about re-telling it in the Deep South about a century ago where the doomed character has metamorphosed into a handsome, guitar-playing stranger in a snakeskin jacket named Val (Seth Numrich).​
The drifter's descent begins when he gets a job in the local dry goods store, which is presided over by the bored and lonely 'Lady', who is played by Hattie Morahan. With her cantankerous old husband taking his time about dying upstairs (Mark Meadows), she inevitably starts to fall for Val and the tragic consequences that come as an occupational hazard in a drama of this kind begin to ensue.​
Tamara Harvey's production is a big, sprawling, epic piece of theatre with a large cast and a wonderfully sultry atmosphere and it captures very well the small minds of small-town America at this time. "You can't ostracise a person in this county unless everyone co-operates," one of the local womenfolk complains, bitterly. ​I should warn you that the word 'n*****' gets to be bandied around quite a lot, and, just as it caused a few sharp intakes of breath among the punters at Small Island at the National Theatre earlier this month, so it does here, but the simple fact is it keeps faith with the original play and the social mores of the period.​
Numrich is on great form as the latter-day Orpheus with even a hint of James Dean about him and there are stand-out performances, too, from Morahan, Jemima Rooper as the local temptress and Ian Porter as a splendidly nasty local sheriff. ​It is, however, a faultless ensemble cast and even the actors with the smallest roles make the most of them. As they used to say at drama schools, there are no such things as small roles, only small actors.
When the Menier sets its mind on telling a story brilliantly, it can't be beaten: theatre honestly doesn't come
any bleaker than this. I might add that I've not decided yet what production I will be reviewing next week, but, after the Spirytus Rektyfikowany of playwrights, it's hard to see where I go from here.​
Most popular