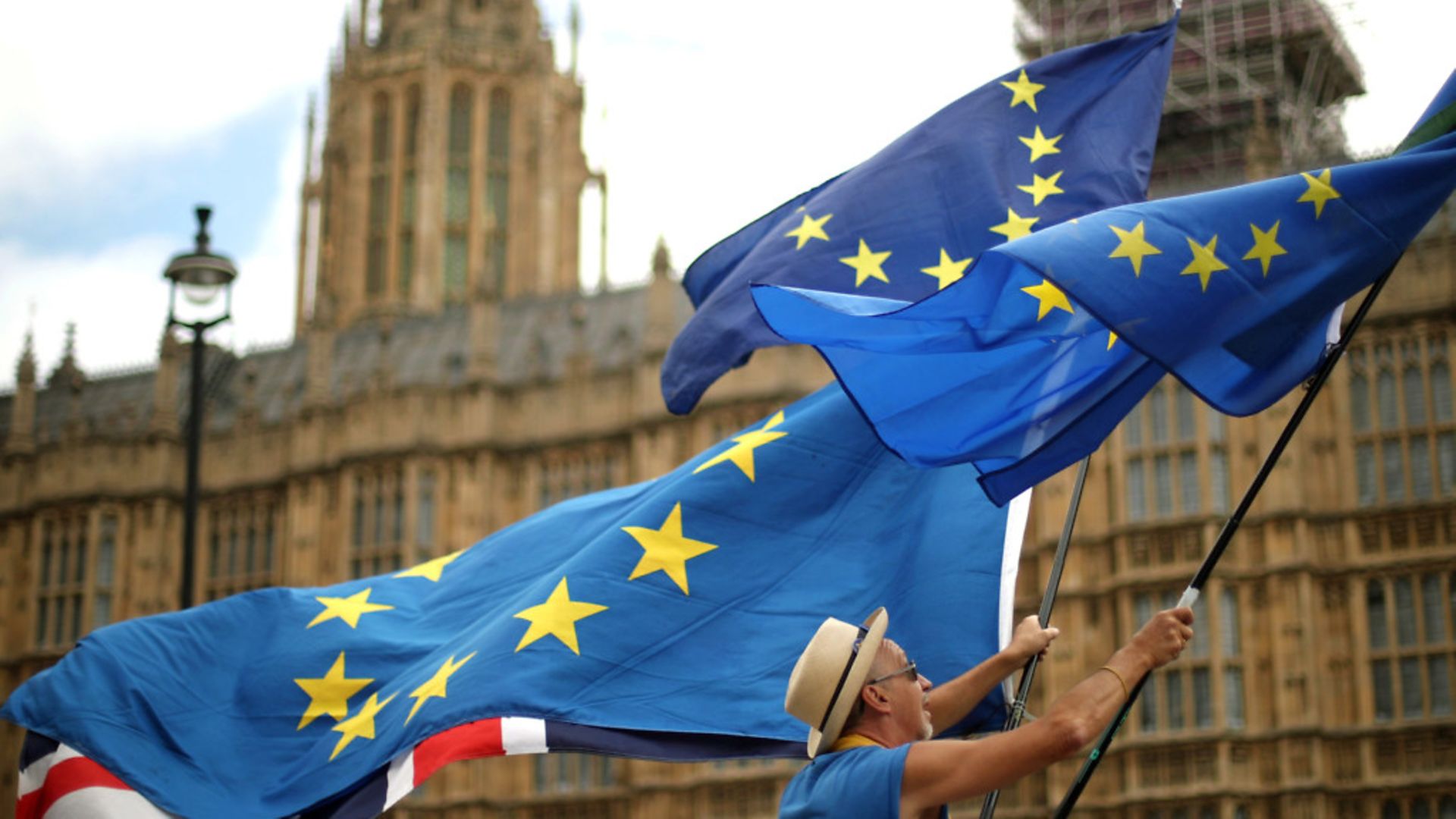 With blatant lies being told about the financial cost of leaving the EU, Angela Jameson singles out someone not afraid to tell it like it is
I can't think that many people would name an economist as a hero but after two years in a post-Brexit referendum wilderness, Paul Johnson, director of the Institute of Fiscal Studies is mine.
Almost every week Johnson takes on the task of shooting down the government's lies and deliberate obfuscations and increasingly I think of him as the official opposition.
As the prime minister breathtakingly, and yet so predictably, parroted falsehoods about a 'Brexit dividend' that would partly pay for a 70th birthday present of supposed increased funding to the NHS, the IFS and Johnson made clear that this was codswallop.
According to the official forecasts, accepted by the government, Brexit worsens rather than improves the public finances. In November 2016, the Office for Budget Responsibility (in other words the government's official forecaster) estimated that lower economic growth as a result of Brexit would lower tax revenues by £15 billion in 2020-21. This outweighs the UK's net contribution to the EU by a substantial margin. As Johnson points out, this means less rather than more money for the NHS and other services.
In the short to medium term, we will continue to make large payments to the EU as a result of the 'divorce settlement'. After taking this into account, the OBR assesses that the amount left over for spending elsewhere is relatively small – perhaps £5.8 billion in 2022-23.
Some of that may fund extra NHS payments, but the government has also indicated that it may yet go on replacing EU spending elsewhere – for example on agricultural subsidies. So really there is NO BREXIT DIVIDEND.
For two years now, and 100 issues of this newspaper, I have tried to bring a balanced picture of business and economic news pertaining to Brexit. To start with, achieving balance was relatively easy, GDP did not drop like a stone immediately. Project Fear's worst projections did not come true. Throughout 2016, things seemed to be manageable, despite a roller-coaster stockmarket and plunging pound.
But after the prime minister's disastrous general election gamble, persistent uncertainty in where the country was heading, flailing politicians and unanticipated complexity (over critical problems like the Northern Irish border) began to affect the economy. The government's inability to make progress in Brexit negotiations has eroded confidence everywhere.
It has damaged foreign investors' appetite for the UK and it has prompted many of the country's biggest companies to put spending plans on hold and to begin making job cuts. The City has pretty much admitted defeat in its attempt to get a deal with the EU on the hugely important financial services sector.
Our economy is slowing inexorably. We have gone from being the fastest-growing economy in the G7 to the second slowest. The Bank of England's hopes of raising interest rates to 'normalise' credit conditions have been repeatedly slapped down, since the economy persistently looks precarious and wage inflation fails to materialise. Growth in the economy has slowed from about 3% in late 2014 and early 2015 to a fraction over 1% now.
The Bank of England's governor calculates that Brexit has already cost households £900 and most voters in recent polls have said that they think the UK would benefit from staying in the single market.
This week the British Chambers of Commerce predicted that the UK economy would grow by just 1.3% this year, its weakest rate of growth since 2009. In this it followed almost all other economists, including the IMF who said in April that in Europe only Italy would perform worse than Britain.
Through all of this, Paul Johnson, pictured, and his team at the Institute of Fiscal Studies keep on correcting and informing those who care to listen.
Only we are clearly running out of road and the overwhelming impression from our political leaders is that they will sacrifice honesty, clarity and directness to secure victory, of any sort, over their Brexiteer colleagues.
As the clock ticks closer to midnight on negotiations, it's not clear that Theresa May's idea of a soft Brexit will be any sort of solution to the crisis we are facing.
Most popular