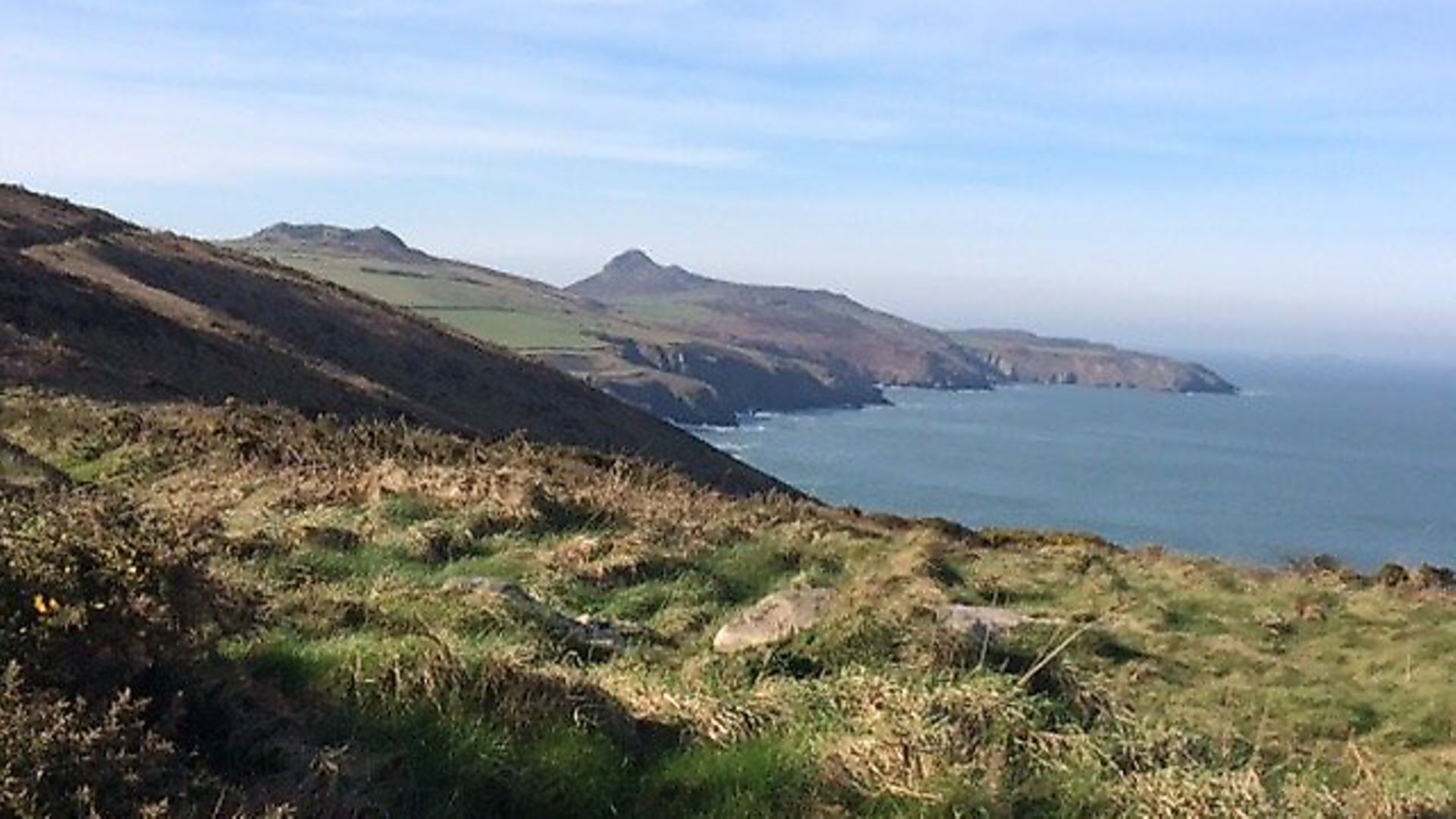 The story of how a little corner of Wales retains a very English flavour.
If you look at a map of Wales, you will see that the majority of the places in the country bear unmistakably Welsh-language names: Aberystwyth, Caernarfon, Ffestiniog, Llanelli, Machynlleth, Pwllheli, Ystradgynlais. Certainly no one would ever suppose that Llanrhaeadr-ym-Mochnant was somewhere in Hertfordshire, or that Cwmamman was a place in West Sussex. Welsh names like this are often transparent to native speakers – they actually mean something in Modern Welsh: Aberystwyth signifies 'mouth of the River Ystwyth'; and Pwllheli means 'briny pool'.
The fact that Wales is full of Welsh-language names can hardly be a surprise, of course. All of Wales was Welsh-speaking until relatively recently, and a great deal of it still is, with the language now experiencing a real renaissance and returning in strength to areas from which it had partly or totally disappeared.
But there is one exception to this 'all of Wales' statement. If you look at the names of the towns and villages at the bottom left-hand corner of a map of the country, you will see a rather different picture. Here, in the far southwest of Wales, you will find place-names such as Tenby, Milford, Upton, Picton, Templeton, and Wiston, which do not look very Welsh at all: there are dozens of places in England called Upton, and there are scores of place-names in England ending in -by and -ton.
This is because there really is something genuinely rather special, linguistically and culturally, about this area of Wales, which is often known as 'Little England beyond Wales'. The region is demarcated by the so-called Landsker Line, which runs through the old county of Pembrokeshire, with areas to the north of the line being mainly Welsh speaking to this day, while the rather sharply delineated area to the south is English speaking. Not only are people of this part of south Pembrokeshire English speaking, however – they have actually been anglophone for very many centuries.
The local English accent of the area also bears a rather close resemblance to the accents of the English West Country rather than to other accents of Welsh English, even though Little England beyond Wales is a long way from England: from Pembroke to Bristol is about 140 miles or 230 kilometres. Speakers roll their r's in words like girl and farm; and, unlike any other accent in southern Wales, they pronounce words like butter and up with the vowel of foot, just like people from the north of England.
Experts are not totally sure how this situation came about, but the most usual explanation is to blame it all on King Henry I of England, the fourth son of William the Conqueror.
In the wake of the 1066 invasion of England, the Normans gradually began incursions into Wales, and by 1094 they had gained control of large areas of the country.
They found it difficult to maintain this control, however, and by 1101 had lost much of it again. Their efforts continued, though, and as part of his anti-Welsh campaign King Henry established a Flemish settlement in southern Pembrokeshire, in 1108.
The course of the Landsker Line, which still delineates the anglophone region, does not follow any obvious physical or topographical features, so we can suppose that it was probably imposed by the Anglo-Norman monarchy politically and militarily, with any original inhabitants being expelled.
Twelfth-century Flemish/Dutch and English would have been somewhat similar language varieties, but it is probable that the real reason why the area in the end became totally English speaking was because the 'Flemish' colony from the very beginning had actually contained large numbers of people who had come from England – which would also explain why there are still settlements there with names such as Picton, Upton and Wiston.
It is remarkable to consider that events which happened more than 900 years ago can still be very clearly detected in the modern linguistic landscape of Wales.
Pembrokeshire
The harbours of Pembrokeshire were the jumping-off point for the first Norman-led incursions of English-speaking people into Ireland, beginning in 1169. Among the major targets of the Anglo-Norman forces were the Norse-Irish settlements of Wexford and Waterford – both places which still today bear Scandinavian-origin rather than Gaelic names.
• An earlier version of this story wrongly identified Wales as a 'principality'. This has been revised. We apologise for the error.
Most popular