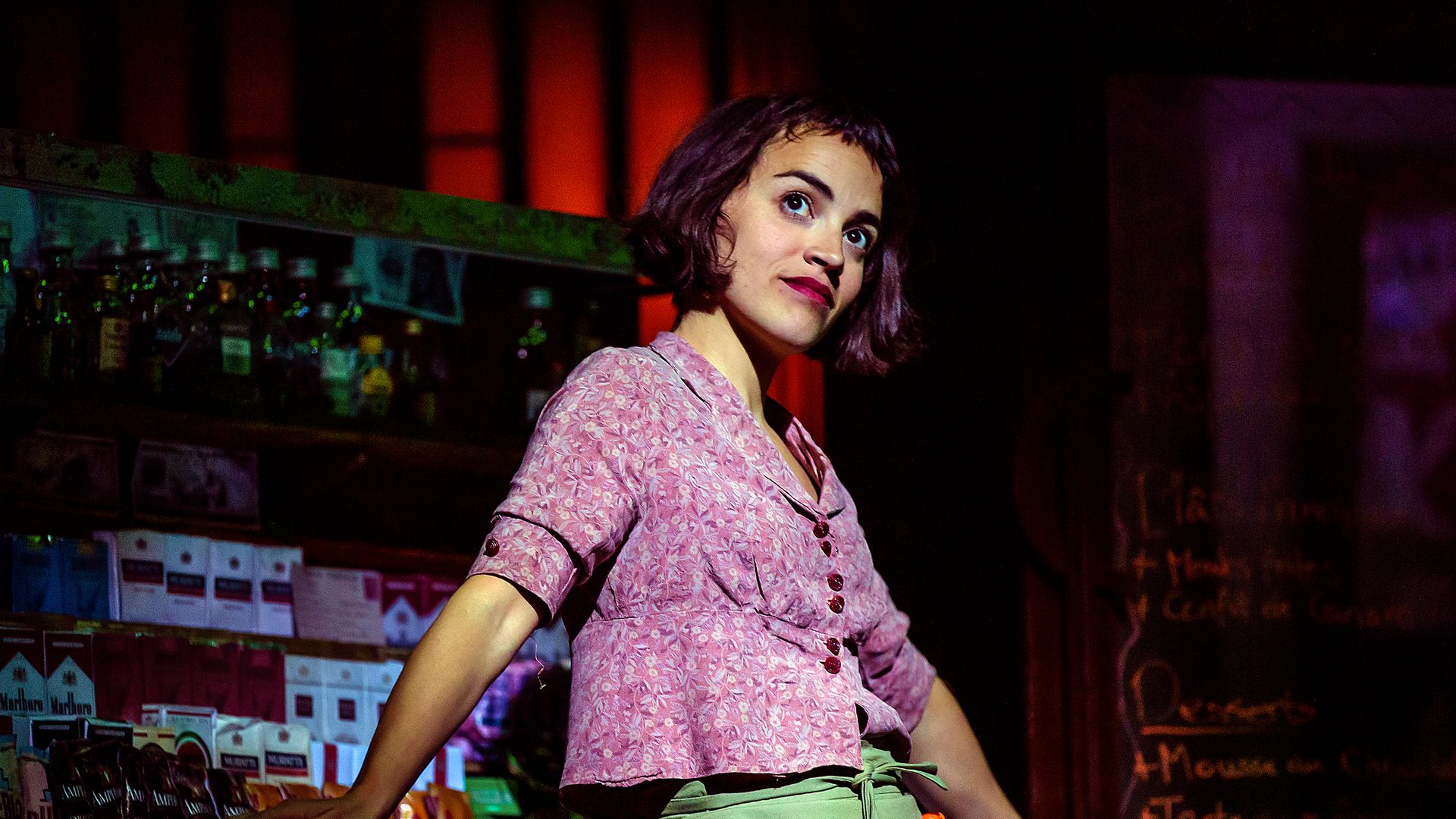 TIM WALKER on Amélie the Musical at the Criterion Theatre in London. An admirable effort, but for what purpose?
I counted 16 cast members on the stage in Amélie the Musical and I was stunned. It's the sort of thing that, before the pandemic, I would have taken for granted. Now, I find myself fixating on the arithmetic: West End performers make around £700 a week so that's costing the producers £11,200 just for the cast.
Add into that the cost of all the other creatives, renting the theatre and the back office staff, advertising and goodness knows what else, and it's no surprise that – before the pandemic – the Stage reckoned with, say, a typical 1,500-seat central London venue, anyone putting on a show needed to earn, just to break even, £250,000 per week across eight performances, which means selling 12,000 tickets per week.
I need hardly add that, all around me at the Criterion, there were seats that legally had to be left empty because of the social distancing rules. The pandemic has in a very real sense broken the business model of theatre. I could but recall what the French general Pierre Bosquet had muttered as he witnessed the Charge of the Light Brigade: C'est magnifique, mais ce n'est pas la guerre.
To put it mildly, then, the producers must love this show. It's based on a film directed by Jean-Pierre Jeunet and written by him with Guillaume Laurant that came out 20 years ago. It tells the story of a French waitress who rejoices at bringing romance and happiness into the lives of others.
Audrey Brisson is wonderful in the title role – she is a charming performer with a real stage presence – and, while there is admittedly a cabaret scene involving luminous dildos, she still manages to invest the proceedings with a childlike innocence. I liked, too, Madeleine Girling's painstaking evocation of the bar where she works, and for all the cast members – often doubling up as musicians (maybe they have to be paid more for this multi-skilling?) the show is clearly a labour of love.
For all that, it pains me to say that, at two and a half hours, Craig Lucas' adaptation was at least half an hour too long. With the best will in the world, the lyricist Nathan Tysen and composer Daniel Messé haven't come up with a single memorable number. 
The director Michael Fentiman does what he can to keep things moving along at a breezy pace. There are attempts to jazz it all up with an Elton John-lookalike (Caolan McCarthy) belting out a big number for a fantasy imagining of Amélie's funeral, and, in addition to the aforementioned dildo scene, there's a lampshade that occasionally steals the show when it doubles up as a lift to take Amélie up to her top floor apartment.
Still, given how high the stakes now are for theatre, I left not humming any of the songs, but wondering what it was that the show wanted to say that was so important. 
Amélie the Musical
Criterion Theatre, London, until Sept 25
***
Most popular