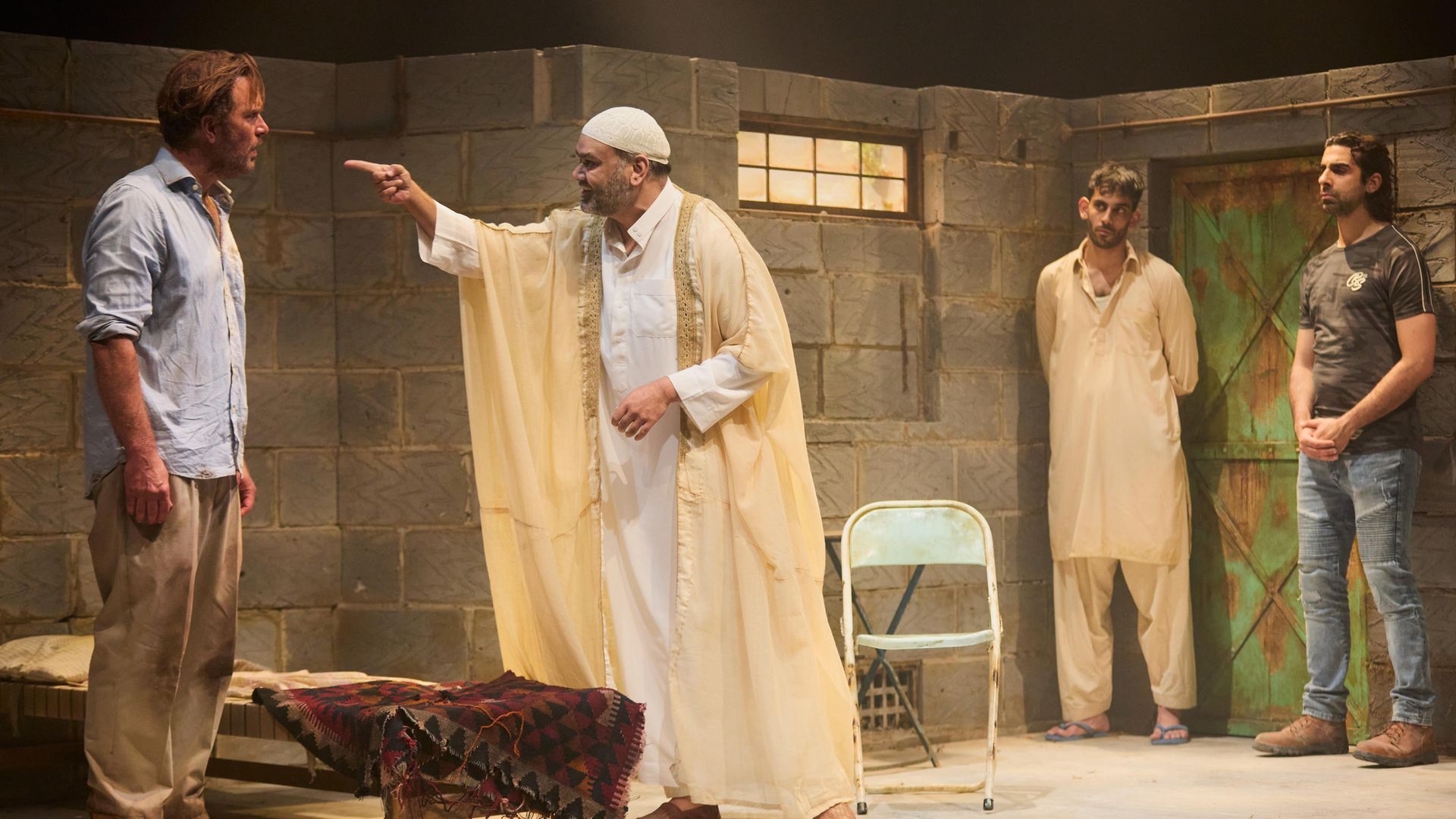 The Invisible Hand
Kiln, London, to July 31
****
When Napoleon was accused of winning battles simply because of luck, he retorted: "I'd rather have lucky generals than good ones."
Indhu Rubasingham, who commands the Kiln in north London, has undoubtedly won a lot of battles out of sheer ingenuity and hard graft. For my money, she's the most exciting female director in the country. At one point, she had transfers of her theatre's productions running simultaneously in the West End and on Broadway.
And then she presided over a two-year, £7 million refurbishment of the venue that was, as bad luck would have it, completed not long before the pandemic forced her to shut down again. Now, the curse of the Kiln has struck again: the first night of her first production as director since the re-opening clashed with the England semi-final against Denmark.
Her revival of Ayad Akhtar's The Invisible Hand is, however, a brilliantly staged, compelling piece of theatre and she directs with her customary élan. Its premise is intriguing. Nick, a US banker played by Daniel Lapaine, is kidnapped in Pakistan and offered the chance to buy his freedom by raising $10m for his captors on the stock markets. This leads to a complex relationship with his brutal guard, Bashir (Scott Karim), who has to sit at the computer following Nick's instructions. Sid Sagar is Bashir's minion Dar, and, for him, it's more of a job and he's good cop to Karim's bad cop.
The play is supposed to make us think about the evils of capitalism, but I was more interested in the acting. Karim and Sagar are two of the most accomplished scene-stealers currently working in theatre. I last saw Karim in Oklahoma! in Chichester, when he turned a minor role into starring one by sheer force of personality. Sagar did much the same thing in The Starry Messenger when he acted Matthew Broderick off the stage.
A show that triumphed in its own way every bit as much as England against Denmark, and which will hopefully, going forward, find audiences without other demands on their attention.
Most popular