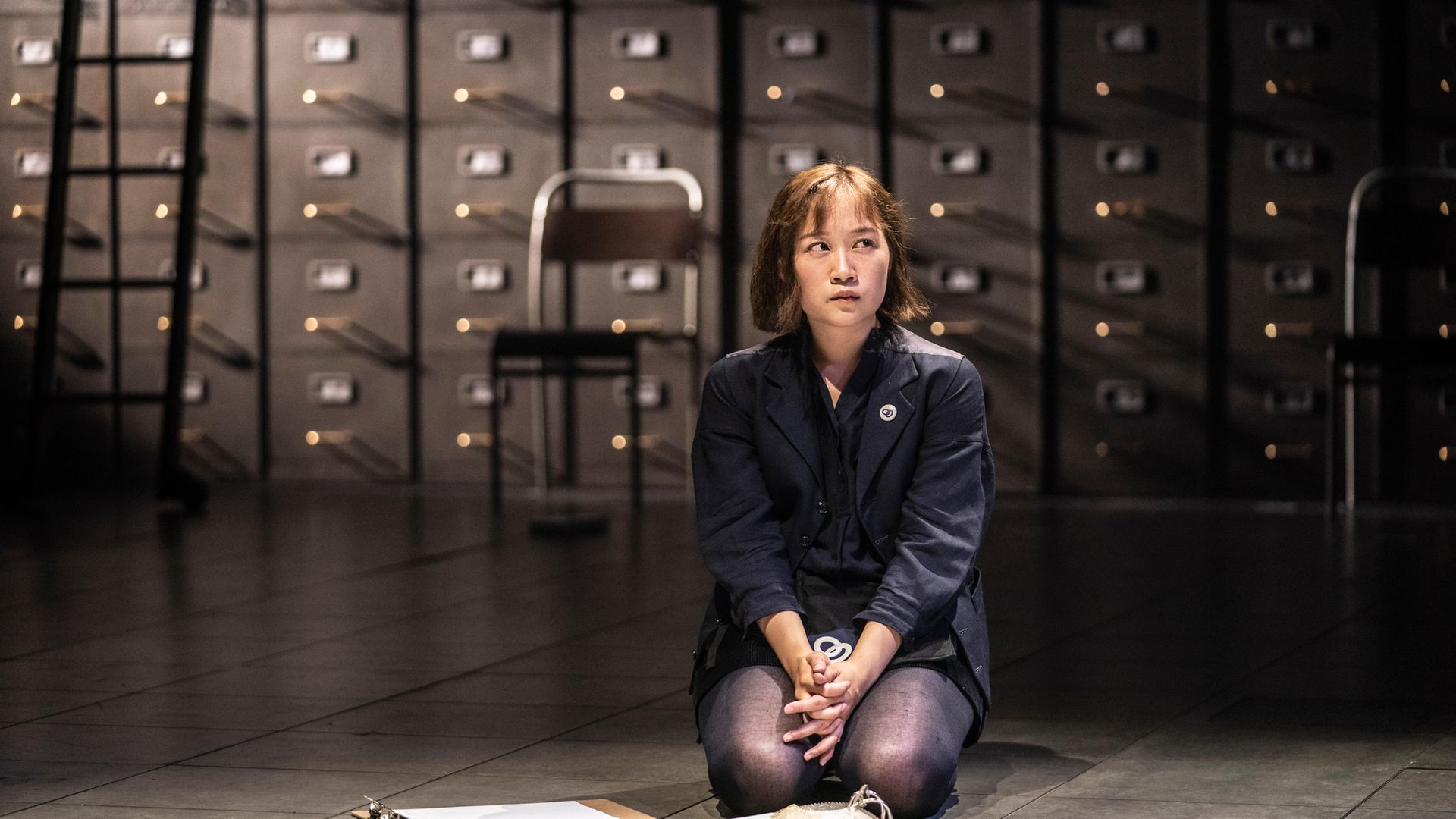 Tim Walker reviews After Life at the National Theatre – and only awards it one star.
The National Theatre re-opened its doors last week with a show called, appropriately enough, After Life. The venue has itself been hovering between life and death for a very long time, like the characters in Jack Thorne's play, and even its opening night had to be put back by two nights because of the "indisposition" – not apparently Covid-related – of a member of the cast.
During the pandemic, the National was readying itself for a socially-distanced opening as early as June last year, but it didn't manage to actually pull it off until last November, when a cheery piece entitled Death of England managed to survive for only 11 performances. In December, they had a go at a panto with Dick Whittington, but that lasted for just four.
After Life is not unlike Walden at the Harold Pinter Theatre – which I reviewed last week – in that it's another 'big picture' piece, where, in this case, a group of newly-deceased individuals are invited to recreate one memory they can take with them for the rest of eternity.
Jeremy Herrin's production, in association with the Headlong theatre group, is based on a 1998 Japanese film of the same name, and it's all, quite frankly, pretty weird and tiring stuff.
The strong ensemble do what they can with it and there are one or two affecting performances. June Watson is tremendous as an old girl who is mostly concerned about who would look after her cat after she had "passed," and there is a memorable turn, too, from Olatunji Ayofe as a young man who had been so ill during his short life, the last thing he wants is to be stuck with any memories of it.
I hadn't seen the film, but, in terms of the play, it all seems pretentious, mannered and contrived. Its fundamental problem is that it's not really sure if it's a comedy, a satire or a tragedy. It's maybe all of those things, but also none of them. I fear, as theatre, it looks to me very much like a multiple systems failure.
I know it's supposed to make people think, but it made me think only very obvious and trite thoughts. I wonder if Thorne – whose principal theatre credit up until this was Harry Potter and the Cursed Child – was really the writer to try to get his head around something quite as challenging as this.
There seems to be an awareness of this on the part of Herrin, who tries to make it at least look interesting. There's a spaceman who starts cavorting around towards the end – God only knows why – a little model aeroplane whizzes about and then a lot of rose petals fall on to the stage, which would have been a good, original idea from the designer Bunny Christie if it hadn't been for the film American Beauty. 
Sadly, the most striking spectacle of the evening for me was to be found on the seats around me: the sight of a great many pale blue face masks been drawn in and then drawn out as the mouths behind them yawned copiously and repeatedly.
I should perhaps be more charitable, but it was a big moment for me to head back into the National after such a long and enforced absence and I suppose I'd hoped for so much more from this of all venues. I talked to a lot of theatre professionals during the darkest days of the lockdowns and they all assured me that theatre would come back stronger and better and more relevant than ever, with a lot of exciting new ideas. I don't think this boring, pointless adaptation of an old film was quite what any of them had in mind. 
After Life runs at the National Theatre until August 7th
Most popular