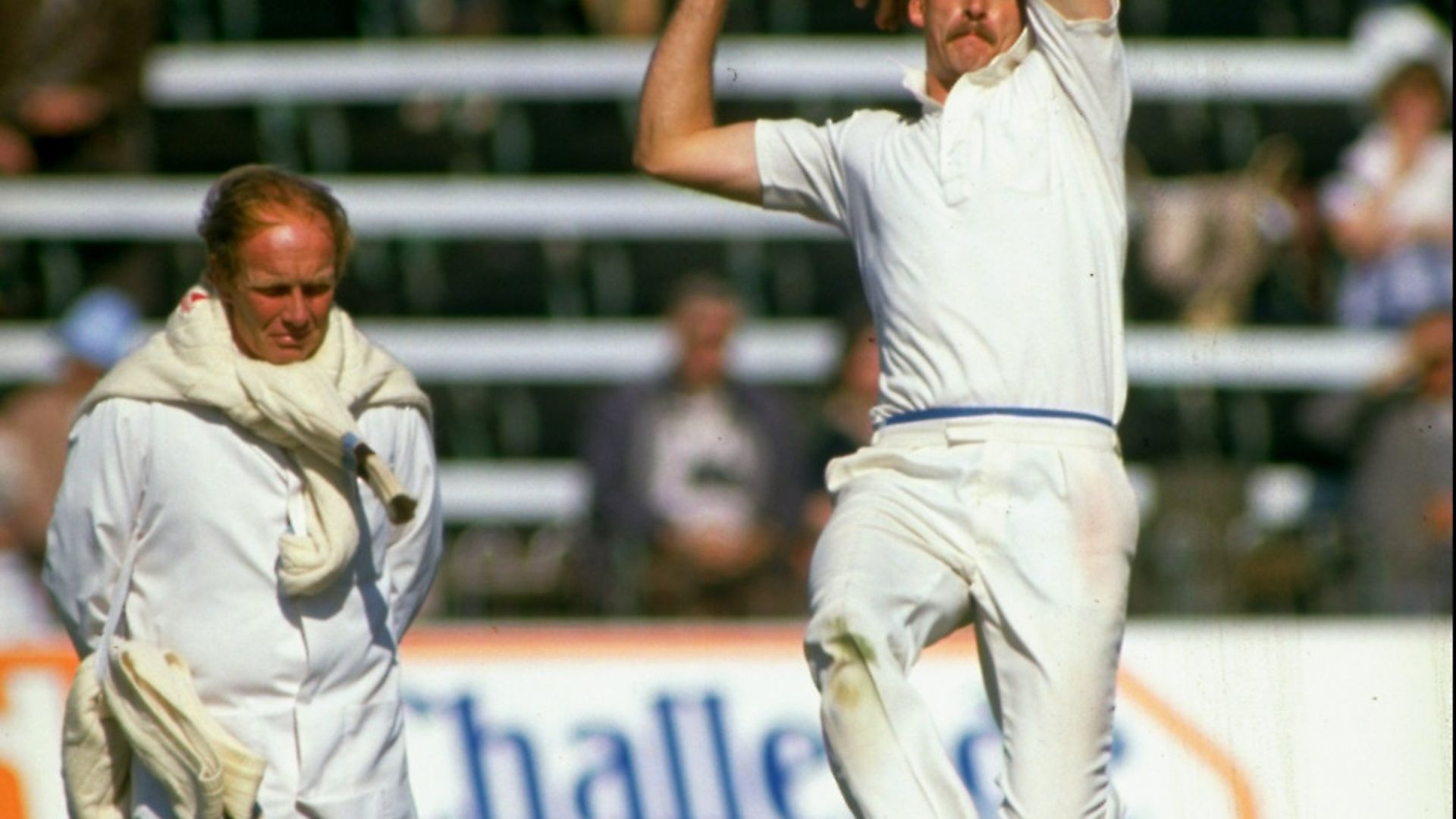 With the England-India test series in full swing, Richard Luck celebrates the tax inspector from Jutland who took the county game by storm
Ignoring the hornet's nest that is 'French cricket', Europeans aren't renowned for putting willow to leather. Sure, there have been a few players from the continent who have played the county game.
Hampshire's PJ Bakker, Somerset's Roland Lefebvre, Essex stalwart Ryan ten Doeschate – a good number of Dutch players have carved out careers in England, as have Irishmen such as Ed Joyce, Boyd Rankin and Paul Sterling.
But if it's Europe's top cricketer you're looking for, you have to turn your eyes towards Denmark, home of the 6ft 4in, impressively-mustachioed Ole Mortensen.
Born and raised in Vejle in south-east Jutland, the boy later nicknamed 'Stan' – for reasons any football fan will understand – first picked up a bat in anger at the age of eight, when he was asked to make up the numbers by the chairman of Svanholm CC.
His interest sparked, Mortensen's love of the game was confirmed when Ian Buxton – formerly of Derbyshire CCC and Derby County – came to town to host a cricket clinic. Until then, Mortensen fancied himself as a handball player or future ice hockey star. A summer spent in Buxton's company left him convinced that the crease would become his second home.
Mind you, it was a while before Mortensen would set off across the North Sea. Academic commitments and a flourishing career as a tax inspector meant that it wasn't until 1983 that the then-25-year-old swapped Denmark for Derbyshire.
In conversation with ESPN's Scott Oliver, he later explained he wasn't in the least bit nervous about playing on the country circuit: 'As the first Dane trying to break into first-class cricket there was no pressure on me. I just thought, 'Okay, let's give it a go'.' This simple philosophy saw the fast-medium bowler take 66 wickets in his debut season.
Helped in no small part by legendary Derbyshire and England wicketkeeper Bob Taylor ('He knew all the weaknesses of all the players'), Mortensen regularly topped the bowling averages during his 11 years with the county – no mean feat given that he had to share the new ball with West Indian speed kings Michael Holding and Ian Bishop.
Meanwhile, his economical bowling in limited-over games was crucial to his county winning the 40-over Sunday League in 1990 and the 55-over Benson & Hedges Cup in 1993 – his figures in the final, a positively miserly 1-41 from 11 overs.
Though quite unfashionable, Derbyshire possessed enough talent to take the County Championship by storm. The fact they never finished higher than fifth was among the great regrets of Mortensen's playing days.
Still, as his commitment to the cause was total, so club captain Kim Barnett's respect for 'Stan' was of the highest order. Indeed, when Barnett claimed that Mortensen was 'the best bowler never to have played Test cricket', the only people who could disagree were guys like Garth Le Roux and Vintcent van der Bijl, South Africans quicks whose international careers were curtailed by the Gleneagles Agreement.
At least Mortensen was able to represent his country of birth in the IOC Trophy, something he did with great pride on four occasions. And when the time came to hang up his bowling boots in 1994, a career coaching the Danish national side provided a fresh opportunity to spread the good word about cricket across the continent.
With Mortensen currently employed as an educator and a Eurosport analyst, it's hard to believe that nearly 25 years have elapsed since he bid Derbyshire adieu. That his name still carries plenty of clout in Leek and Chesterfield and the like is in large part due to his dedication to the county.
Offered a huge sum of money by Carlsberg to play for Northamptonshire (the county is home to the brewer's UK operation), Mortensen politely declined, explaining to Scott Oliver that: 'I felt that we were going places under Kim Barnett's leadership and sincerely believed we were going to win some trophies.'
In addition to being both loyal and able, Mortensen's gift for swearing in his native tongue – he was every bit the Danish equivalent of Malcolm Tucker – and his almost complete inability to bat cemented his cult status.
With fancy dress now so much a part of the test match scene, it's easy to forget what a stir it caused when Derbyshire fans started turning up at games wearing Viking helmets – an eccentric tribute to the man they nicknamed 'Eric Bloodaxe'. The Dane with the filthy tongue and the fast arm proved that you didn't have to come from Jamaica, Johannesburg or Jaipur to become a cricketing great; you can just as easily hail from Jutland.