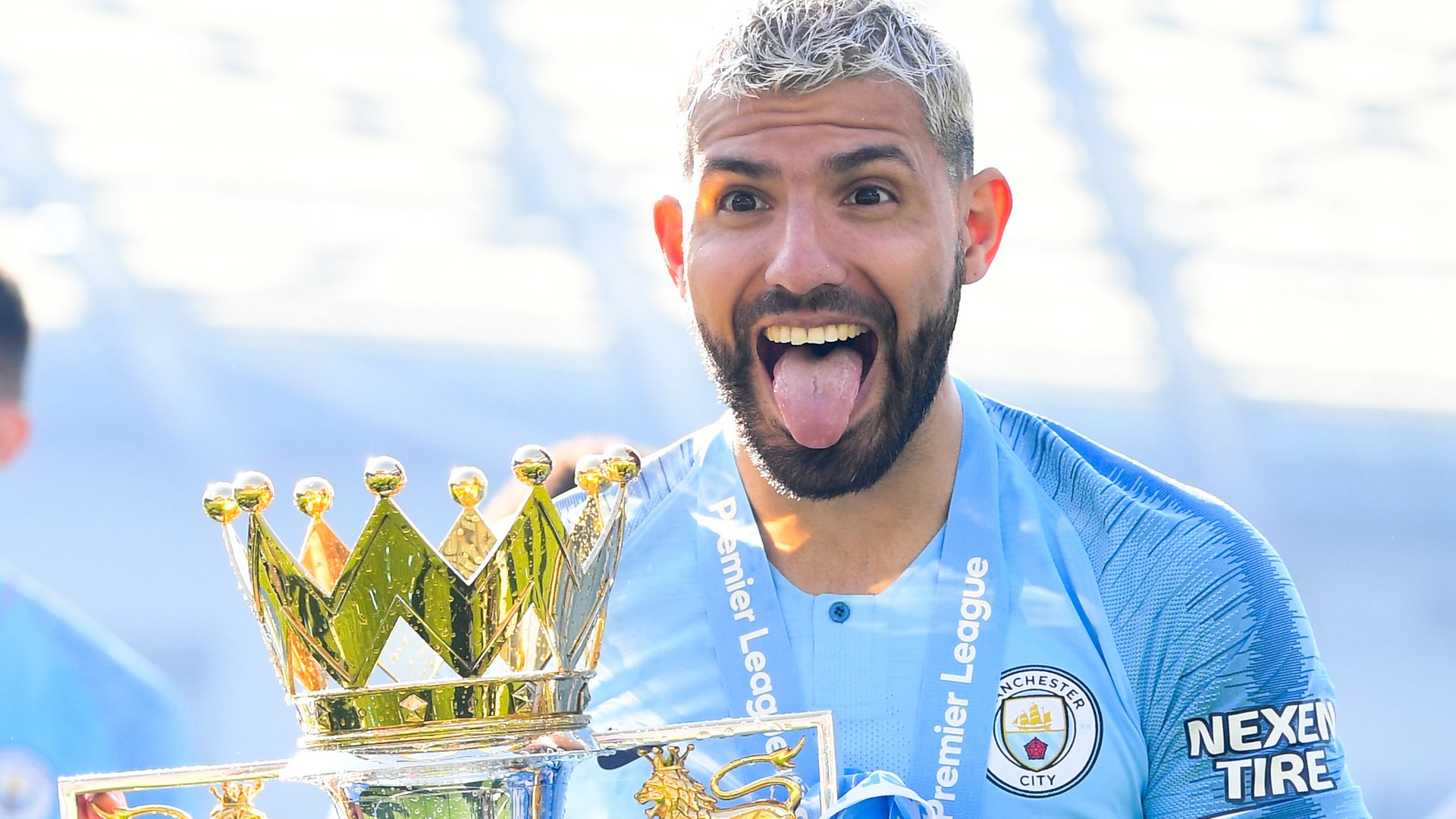 Our football correspondent hails the departing Manchester City striker, the Premier League's highest non-British scorer.
In the Netherlands, club legends leave with a garland of flowers. At Manchester City, they are stacking up the statues. Three are on commission right now because in successive seasons Vincent Kompany, David Silva and now Sergio Agüero have retired from the light blue shirt.
Very different players, different characters, but each of them symbols of the Abu Dhabi era that has transformed Manchester, the Premier League, and some might argue world football in little more than a decade. You would have to be over half a century old to remember the previous City triumph over the rest of English soccer – under the managership of Joe Mercer and the coaching of Malcolm Allison.
No statues back then, but that was before Sheikh Mansour moved City from Maine Road to the Etihad Stadium. And before he hailed the brains from FC Barcelona and equipped them with whatever it took to sign pretty much whoever they pleased, from wherever it took.
Hence, Captain Kompany, the defensive pillar from Belgium. Silva, the Spanish 'magician' whose passes were like snow falling off a leaf. And hence Agüero, the Argentine who has been stealing goals with a pickpocket's stealth since he arrived in England in August 2011.
Kompany could talk the hind leg off a donkey. Silva didn't have to talk, he simply and sweetly invented movement from midfield to attack. And Agüero? While I'm not convinced this native of Buenos Aires has truly mastered the English language, he never really needed to in order to "speak" to the Citizens.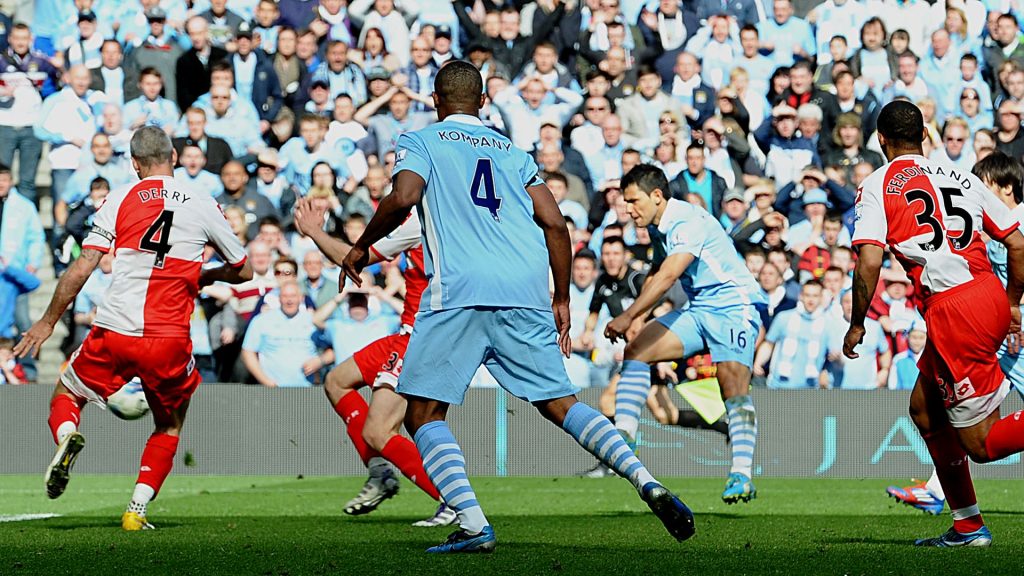 Agüero's goal against Queens Park Rangers in the 93rd minute of the final game of the 2011-12 season won the English title for City for the first time in 44 years. He could never have explained, in any language, what moved him into that space for that ball at that precise moment.
It reminded me of listening to Gerd Müller, the squat, sturdy, instinctive poacher of Bavaria who, between 1964 and 1979 scored an astounding 563 goals in 605 games for Bayern Munich — and even more astonishingly, 68 goals from just 62 national team matches.
"A voice inside me says 'Gerd go this way'," he answered. "'Gerd, go that way'." Nothing more. The homing instinct of a carrier pigeon.
Müller, like Agüero, was neither exceptionally tall, or at first glance athletic. Der Bomber stood 5ft 9 (1.76m), 'Kun 'Agüero is three centimetres smaller than that. But they shared the same weight, around 77kg (12st 1.76 lbs), and much of that bodyweight was centred around buffalo thighs and sturdy calves.
From taking to Helmut Schön, the patrician German manager of the time of Müller, Franz Beckenbauer et al, it was pointless trying to ask Müller to explain his timing. Schön's father owned an antique shop in Dresden, and as with fine art, Helmut did not question what part of Müller was instinct and what the product of hard work and repetition.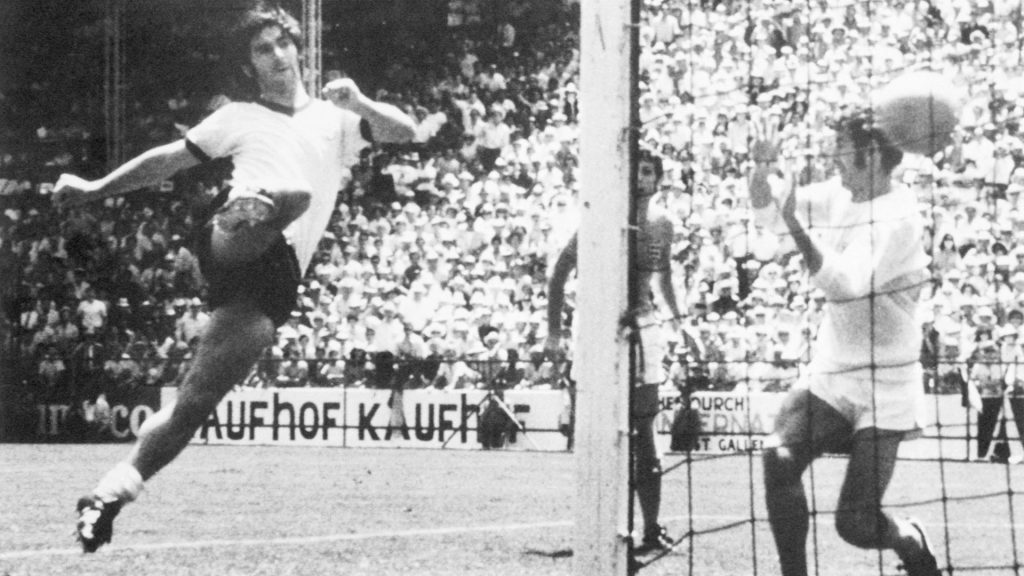 I'm guessing that Sheikh Mansour, and his representatives at City have no idea what moves Agüero either. What he might understand – or his club chairman Khaldoon Al Mubarak could explain to him because the Sheikh has rarely been sighted at the Etihad since he began his he took ownership in 2008 – is that there are certain individuals you pay what it takes to have and to hold until the manager decides they are spent.
Kompany, Silva and Agüero were jewels in that crown under Roberto Mancini, Manuel Pellegrini and of course Pep Guardiola. The last, you suspect, was always the one that the owner knew he had to have. Pep played in Johan Cruyff's Barcelona 'Dream Team' in the 1990s, and coached another Barca side for which we ran out of superlatives while Lionel Messi, Andrés Iniesta and Xavi Hernández controlled the European game.
Either because he would not touch forbidden Barcelona fruit, or because the English league is in any case a different league, different rhythm, different physicality, Guardiola's City took virtually nothing (apart from the dynamic philosophy) from his native Barcelona. Kompany was already there, Silva and Agüero came from the Spanish league right enough – but from Valencia and Atlético de Madrid – during Mancini's time as City manager.
However, there is no question that Guardiola pushed them, and every other City player, to their limits. Even beyond. Kompany sometimes soldiered on – and led the team – through injuries that would have finished less competitive men. He finished on 360 City games.
Silva chose his own time too, after precisely 10 years and 436 games. And if he made the game look simple, made creativity an art in itself, there are countless City fans who swear David Silva was the closest thing to inventing the game. And some of those witnesses saw Colin Bell in his prime too.
And now Agüero's time is almost up. He is 'only' 32 years old (33 in June) but there are countless miles in his legs. Injuries and a bout of Covid have robbed him of most of this season, but still there are 257 goals on his record from 385 appearances.
There is that inexplicable movement and timing in the penalty box. There was a conversion to work ethic, chasing down the ball if he lost it because that is a prerequisite of playing for Pep Guardiola.
There remains one trophy, the one City and Guardiola and the Sheikh want to complete their set – the UEFA Champions League trophy.  I actually believe that City's style has moved on during the injury-enforced absence of Agüero, and there is no out-and-out main striker in the revolving football the team now plays.
Yet the romantic in me hopes that one way or another, Agüero will get to crown his decade, ideally with a winning goal in the Champions League final. If City get there, and if the pandemic allows the final scheduled for Istanbul, it would complete the cycle from Agüero scoring the goal that clinched the Premier League title 10 years ago.
We cannot feel any regrets for a player whose earnings have topped £13 million (€15 million) each season, not counting endorsements. Who needs statues or even garlands when it is time to draw a line beyond careers so fulfilling and so richly rewarded?
What do you think? Have your say on this and more by emailing letters@theneweuropean.co.uk
Most popular