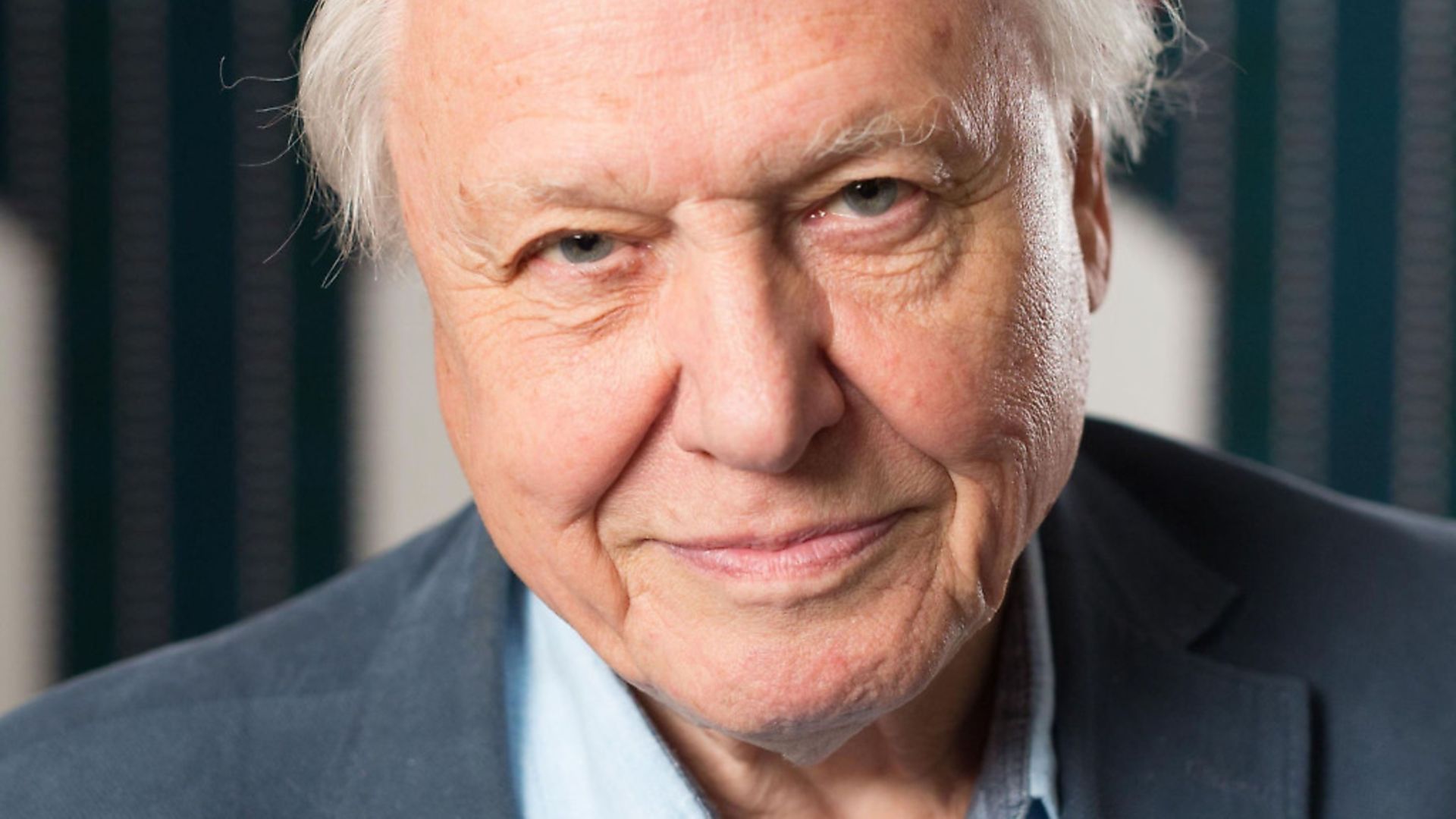 The diary also focuses on open secrets in David Davis's Brexit dept, David Cameron's refusal to be provoked by Danny Dyer and the Goves' love of lucre writes TIM WALKER
It's a measure of the McCarthyite times in which we live that Sir David Attenborough – without question the nation's most revered broadcaster – has been told to desist from making any more disparaging comments about Brexit.
'Sir David was shocked that he should be cautioned in this way at his at his time of life,' discloses a friend of the 92-year-old Blue Planet presenter. 'He cherishes freedom of speech above all things.'
Although strictly speaking a freelance, Sir David raised eyebrows at the corporation – and brought down upon himself the wrath of the Daily Mail – when he said that the referendum two years ago was an 'abrogation of democracy' and said he was alarmed by 'the rise of nationalism'. He also suggested Michael Gove either couldn't – or wouldn't – grasp the implications of leaving the EU.
Ludicrously, the Mail, in a subsequent hatchet job, quoted an unidentified Brextremist saying: 'Sir David is spitting at Brexit voters and spending too much time using UK taxpayers' money [sic] filming animals instead of speaking with people.'
That interview Sir David, pictured, gave was almost a year ago, and, since then, he has sadly kept this thoughts to himself on the issue. When I called him to ask him if he had been muzzled, the normally charming and convivial broadcaster said he would prefer not to comment.
• UPDATE: The BBC have got in touch with me to say that they have exerted no pressure on Sir David to desist from making disparaging comments about Brexit. I ask if I can hear this from the great man himself. Sir David duly telephones me to say that he has no view about Brexit 'one way or the other' and that he has not been pressurised by the BBC on this issue. He hadn't the time to explain his position to me in detail when we spoke briefly last week.
Open secret
Mandrake can't imagine that any documents produced by David Davis's Department for Exiting the EU could be of much more interest than an average primary school kid's classwork.
Still, it is getting hard for members of the general public to escape sight of them on trains.
It emerged over the weekend that a file belonging to Theresa May's EU adviser Olly Robbins, containing 'sensitive' cabinet-level briefings and correspondence, was left on the Brussels to London service and found by a retired teacher who dutifully returned them.
A reader contacts me to say this was by no means an isolated incident. 'I can vouch for the fact that a member of DExEU left a laptop unattended on a London to Sheffield train, too, on May 17. She headed off to the loo, leaving her laptop unlocked, with files and emails clearly on show to all and sundry, which related to the negotiations with Turkey.'
Mailshot
It would appear that I owe Michael Gove and his wife Sarah, the Daily Mail columnist, an unreserved apology. Last week, I suggested that Geordie Greig, when he takes over as the Mail's editor in November, might be minded to drop Vine's shouty column, which would set the Gove household back by £200,000 a year.
'You haven't reckoned with two character traits of the Goves,' an associate of the environment secretary admonishes me. 'One, they are never parted from an income stream without a fight. And, two, while they could not have been closer to Paul Dacre, the outgoing editor, they are not known for their loyalty.'
He adds: 'Take it from me that Project Bend Geordie's Ear is already well under way, and, if Michael is still in his job this winter, I wouldn't be at all surprised if the Daily Mail under its new boss turns out to be an astonishingly well-informed paper.'
Punchbag
I wonder if any insult would provoke a response from David Cameron these days. Certainly, the EastEnders actor Danny Dyer calling him a 't**t' wasn't enough to galvanise the former PM.
'David's policy remains to keep his head down this year as he knows a blame game on Brexit is already starting,' an associate of Cameron tells me.
'I doubt his factotum Laurence Mann even brought what Dyer said to his attention.'
Cameron still has his personal protection officers to guard him and his wife Samantha, and their children, although former PMs have in the past waived their right to them. Jim Callaghan – probably the last leader we had to leave office with no one minded to duff him up – decided he could save the taxpayers some cash and told the officers 
he had no need of them hanging 
around his Sussex farm.
Most popular