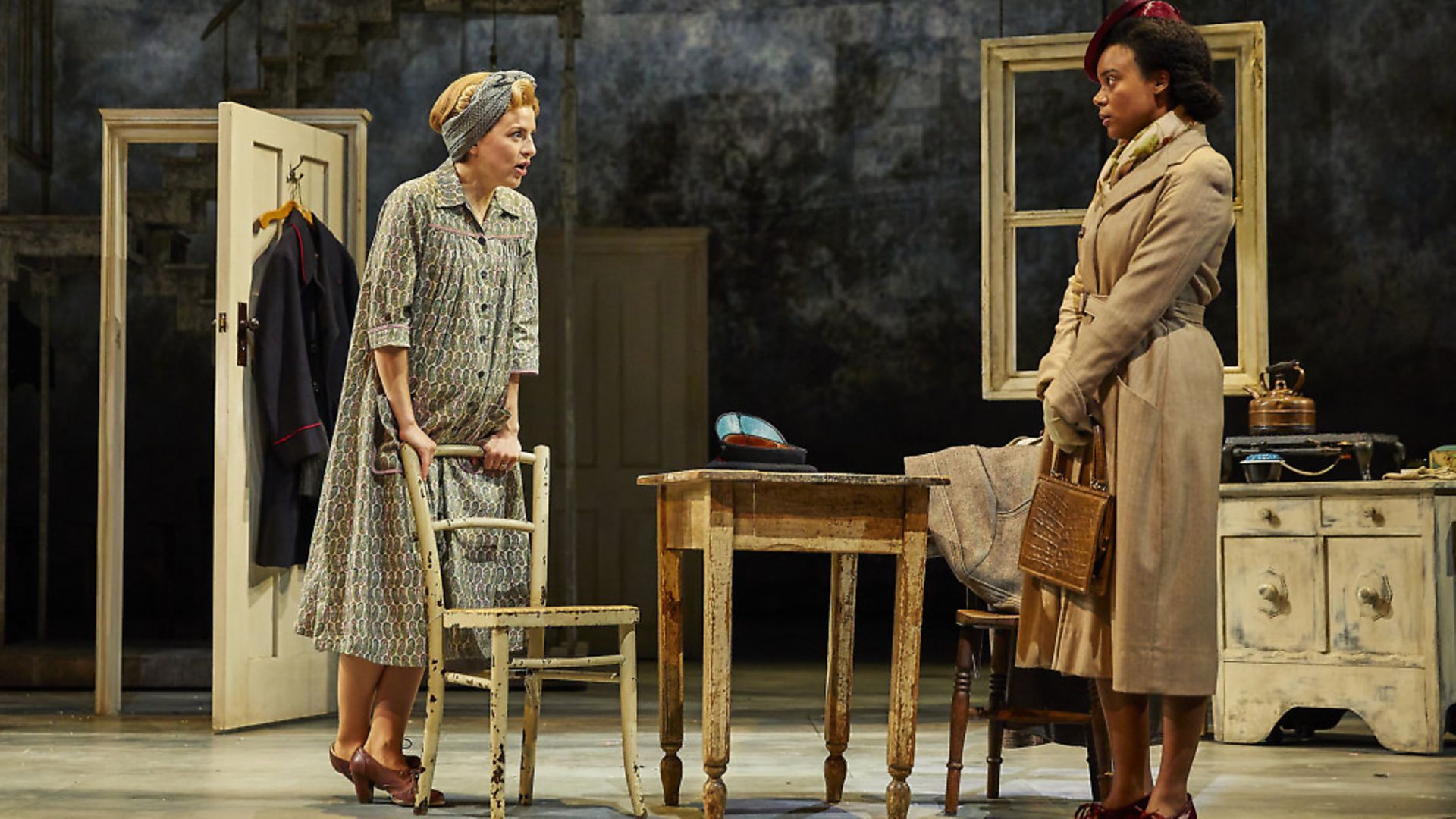 Tim Walker reviews stage show Small Island.
A white couple find themselves the parents of a black baby and they've not adopted him. This sounds like the start of an awful racist joke, but it's what happens towards the end of Small Island, and, given the setting is post-war Britain, there's nothing remotely funny about their predicament.
What led to this happening – and what follows it – makes for a story that's funny, sad, unwieldy and often bewildering, but that, of course, is what life – and certainly the celebrated Andrea Levy novel on which the play is based – happens to be like.
It's about the Windrush generation, the clash of cultures, racism, difference, inhumanity and humanity, and, if I'm grasping to find the words to describe Rufus Norris' great, big, sprawling, three-hour-long, state-of-the-nation epic – based on an adaptation by Helen Edmundson – it's because it almost defies description. It is less a theatrical experience than an experience of life itself: that's probably the highest praise I could ever bestow in a review.
At the heart of it all is the vivacious Queenie, of whom it's clear, after she announces in her parents' abattoir she's a vegetarian, that life will not be about going with the flow. It's the role of a lifetime for Aisling Loftus – actors always love it when their characters develop and grow before the eyes of the audience – and, my goodness, she makes the most of it.
As an act more of omission than commission, she ends up marrying an anaemic, sexless, small-minded bank clerk named Bernard (Andrew Rothney, who communicates very well the banality of evil). She moves into his big, rambling house in Earl's Court in London, which they share with his badly shell-shocked father Arthur (David Fielder on scene-stealing form in a moth-eaten old cardie).
What brings the play alive is the inter-action with the black characters when they start to arrive from Jamaica and the West Indies, initially to play their part in the war effort.
There is the dashing Michael Roberts – CJ Beckford – a Jamaican airman, who ends up briefly lodging at Queenie's boarding house, the ambitious Gilbert Joseph (Gershwyn Eustache Jnr) and his prim and proper wife Hortense (Leah Harvey), who doesn't understand why, when she goes out on to the streets of London, she's called a 'darkie'.
The casual racism and nastiness that greeted this pioneering generation proved to be shocking for the first night audience, but it's what black people – often expected to risk their lives for the 'mother country' – had, of course, to contend with on a daily basis.
Understanding the present is always about understanding first the past and this play might well be described as Brexit: The Prequel.
At the end of his tether, Gilbert eventually says wearily to the bitter and hate-filled Bernard: "We keep on fighting and fighting – and what then?" We all now know the answer to that as we are living it, every wretched day.
National Theatre Live will broadcast Small Island to selected cinemas on June 27.
Most popular