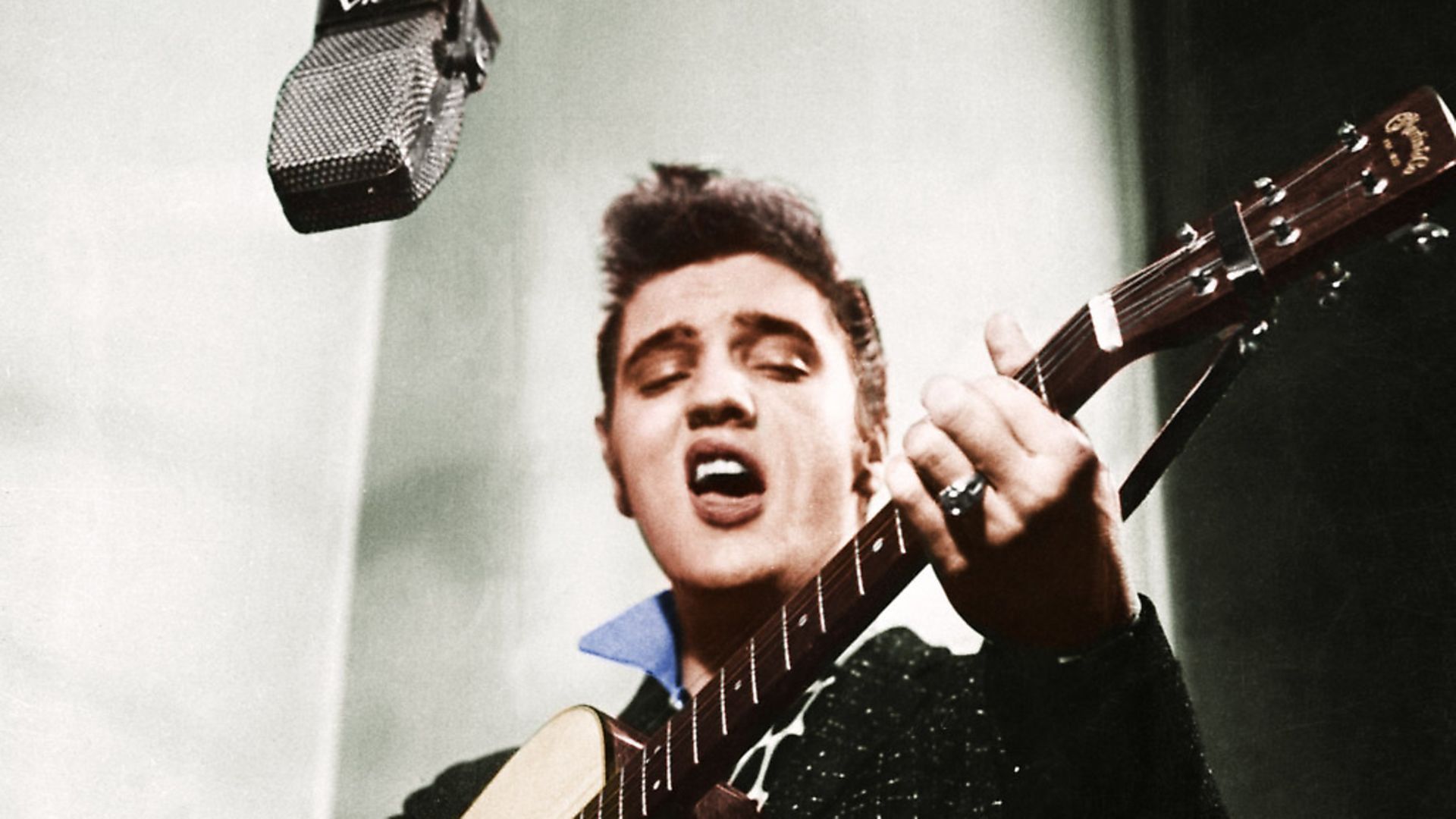 A year on from rock and roll bursting on to the scene, 1956 was the moment youth culture truly took hold. SOPHIA DEBOICK on a pivotal moment.
Hot on the heels of rock and roll's breakthrough year, 1956 was an even more important 12 months in the history of music.
While 1955 had seen Bill Haley's Rock Around the Clock become the first number one rock and roll single, Elvis Presley's debut releases and Alan Freed coining the very term 'rock 'n' roll', 1956 saw the divisions between pop, R&B and country dissolve as rock and roll consolidated as an amalgam of those genres, with several singles finding themselves simultaneously in both the pop and R&B Top 10s. These hits included Little Richard's Long Tall Sally and Frankie Lymon and the Teenagers' Why Do Fools Fall in Love?
But Britain was not to be left behind as Soho became the breeding ground for sounds and attitudes that made the Beat Boom possible early the next decade.
There was a clear shift taking place in American popular culture. May's demise of the long-running radio show Gene Autry's Melody Ranch – a wholesomely old-fashioned music and story-telling show that had been running since the early 1940s – seemed fated when Alan Freed's Rock 'n' Roll Dance Party began being broadcast on the national CBS Radio Network in March. When Dick Clark took over as presenter of American Bandstand in July it ushered in a new era for the programme as a showcase for decades of teen pop, just as television threatened to smother radio.
New sounds were in gestation and starting to break through. Buddy Holly put out his first two singles on Decca, but they rejected That'll Be The Day, recorded in Nashville in July, only for the song to be put out by Brunswick in May the following year to become a number one smash. Roy Orbison's debut on Sun Records, Ooby Dooby, appeared that summer, and Johnny Cash had already scored a country chart-topper with his third single on the label, I Walk The Line, in May. Rockabilly legends Carl Perkins and Gene Vincent burst onto the scene with their respective singles Blue Suede Shoes and Be Bop A Lula. But driving a freight train through the competition was Elvis who, having made his name through a punishing touring schedule in 1955, was taking over both the airwaves and the charts.
With the January release of Heartbreak Hotel, rock and roll became a mainstream force. As the just-turned 21-year-old Presley promoted the single on national television, his always jokey mood endearingly betrayed youthful nerves and perhaps a sense of queasiness at how fast his fame was accelerating. His charisma positively dripped off the screen as he made his national television debut on The Dorsey Brothers Stage Show on January 28. Although his first television performance of Heartbreak Hotel, during his third appearance on the show in mid-February, ended up being a disaster, as he struggled to contend with the abrasive and not-at-all rock and roll brass of the resident orchestra, an astounding rendition of the song backed only by his own band on The Milton Berle Show in early April helped propel it to number one shortly after, where it stayed for eight weeks.
May's I Want You, I Need You, I Love You would also hit number one, and the following month he would debut his next chart-topper, Hound Dog, during a further, thoroughly raucous appearance on The Milton Berle Show, where the audience's screams were mixed with laughter, partly at Presley's own self-deprecation, and partly through incomprehension at his display of self-abandoned dancing, which was without precedent. By the time of his Ed Sullivan Show debut on September 9, the screams were ones only of searing adoration, giving way to awed silence as he debuted Love Me Tender. Through 18 national television appearances, two albums, a string of singles, and a movie debut, Elvis was all-conquering in 1956, and in mid-December he broke records by having nine singles in the Billboard Hot 100 chart simultaneously, a record not to be beaten until 1964 and The Beatles.
Britain was already alive to the rock and roll revolution across the Atlantic. Rock Around the Clock was the first number one of the year, but Britain was no passive receptacle for American pop culture, shaping the substance of subcultural cool with ground-breaking home-grown art and literature. August's This Is Tomorrow exhibition at the Whitechapel Gallery was pivotal in the emergence of British pop art, and included Richard Hamilton's seminal collage Just What Is It that Makes Today's Homes So Different, So Appealing? The debut of Look Back in Anger and the publication of Colin Wilson's The Outsider brought the young malcontent into focus as existential angst became all the rage. Such cultural reference points would form a backbone to teenage identity-making.
Soho was the cradle of British pop in this era, as a fast-growing network of smoky clubs and coffee bars became the locus of everything interesting happening in music.
Trad jazz was the sound of Soho – as captured on the live album recorded by trombonist Chris Barber at the Royal Festival Hall in December 1956 – but it also proved itself capable of commercial success in this year, as Humphrey Lyttelton's Bad Penny Blues, produced by future pop visionary, Joe Meek, became the first British jazz record to get into the Top 20. Meanwhile, the sound at the 2i's Coffee Bar, which opened on Old Compton Street in April, was skiffle – a transient craze which nonetheless proved decisive in the development of British rock.
The skiffle craze got its commercial breakthrough courtesy of one man. Lonnie Donegan had previously played banjo and guitar in Chris Barber's band, as well as several other jazz outfits, but it was only when he began covering Lead Belly and Woody Guthrie songs, with instrumentation provided by a washboard and a tea-chest bass, that he made his unique contribution.
In July 1954, the month of the release of Elvis' That's All Right, Donegan recorded a version of folk standard Rock Island Line.
It peaked at number eight in the UK chart in February 1956, and in its energy the future of British music could be heard.
Privileging spontaneity over studied skill and with a DIY ethos 20 years before punk, skiffle was a dry-run for much of what was still to come in British music, encouraging the reprocessing of foundational American blues, jazz and folk into something with a new attitude. That the 2i's resident skiffle band, The Vipers, contained Tony Meehan, Hank Marvin and Jet Harris who would go on to back a 17-year-old Cliff Richard as The Drifters on Move It, the first bona fide British rock and roll single, was proof of skiffle's significance as a predecessor to British rock and roll.
Another ex-Viper was Tommy Steele, a figure who also bridged Britain's transition over into the rock and roll era. Spotted at the 2i's in mid-September by photographer, agent and scenester John Kennedy, he was in the recording studio within a week and once infamous impresario Larry Parnes got involved in his management, Steele was thrust into the limelight via a cut-throat publicity campaign. Steele's debut Rock With the Caveman was released in late October and reached number 13 the following month, when his cover of American pop singer Guy Mitchell's Singing the Blues was also released, eventually climbing to number 1 in January 1957 the week after Mitchell's effort did.
A near overnight success, Steele's claims to rock and roll authenticity were undermined by the novelty aspect of his songs (Rock With the Caveman included the lines 'Stalactites, stalagmite/ Hold your baby very tight') and the overt attempt to make him an all-round-entertainer (rock and roll was about nothing if not teenagers having their own culture), but Steele made an indelible mark by putting a British stab at rock and roll at the UK top spot a full six months before Elvis managed it with All Shook Up.
Within two years British rock and roll was in full swing and the British invasion would follow half a decade later. Since John Lennon formed The Quarrymen only after hearing Lonnie Donegan's
Rock Island Line, 1956 was the forgotten seminal moment that made that future possible.