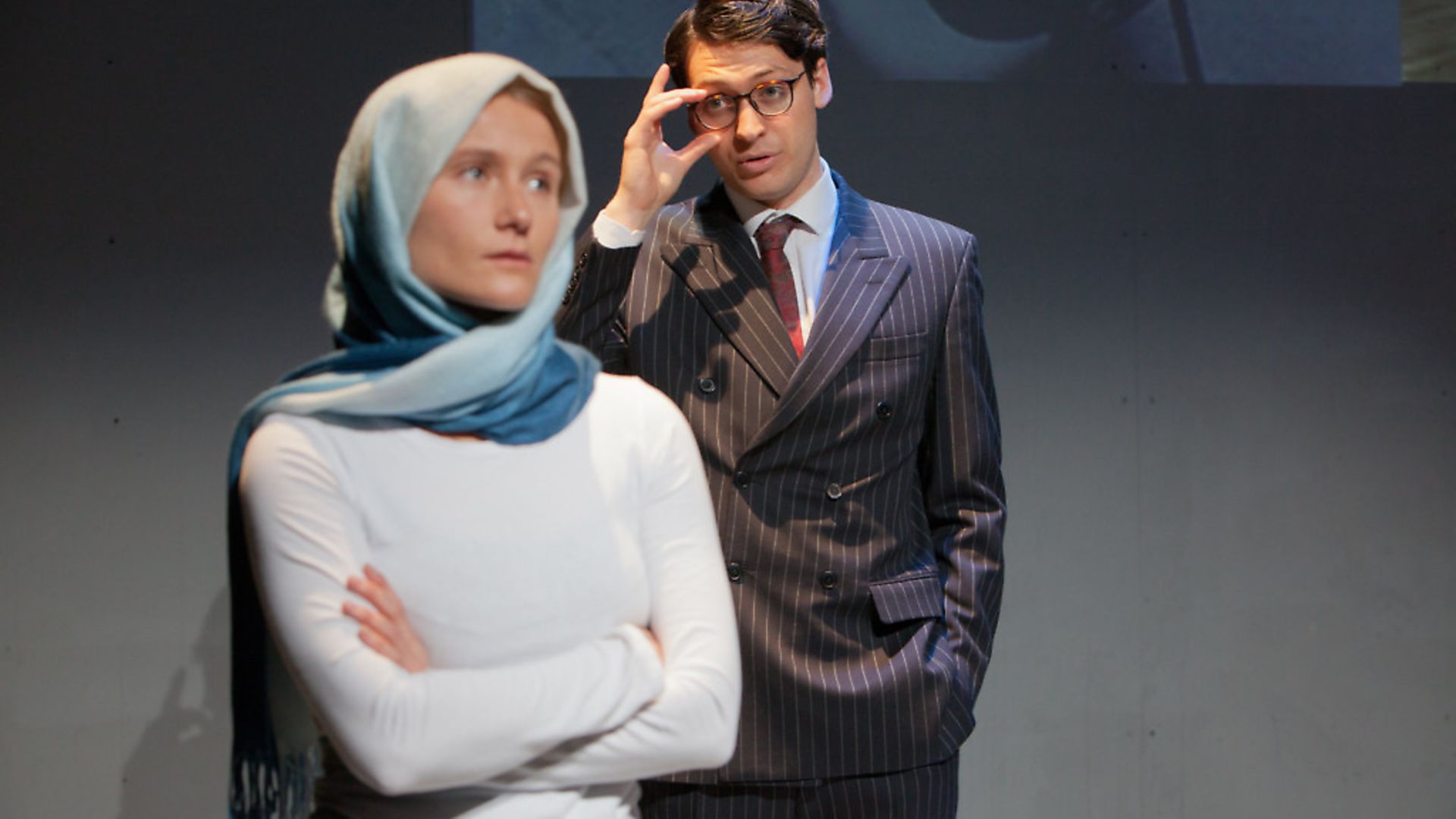 Tim Walker writes that 'Faceless' raises some interesting questions about diversity, but shouldn't a court room drama end with a verdict?
In the run-up to the opening of The Book of Mormon, I well remember how its publicists did a great job of putting about the idea this was a show that went beyond the bounds of normal decency and good taste. It was, of course, no more than very clever hype. No mainstream West End production with aspirations to reach a mass audience – certainly not one that begun life in America – would ever dream of straying into territory that was deemed to be fundamentally unsafe.
Such theatre does, however, exist, but in the regions and the smaller venues, where they can afford to take chances, and the audiences are, generally speaking, more open-minded and resilient. Last year, the little Park Theatre dared to give a stage to What Shadows – the Birmingham Rep production in which Ian McDiarmid first controversially gave his disturbingly good rendition of Enoch Powell's Rivers of Blood speech – and now the venue is once again keeping to its remit of making the punters think with Selina Fillinger's Faceless.
Inspired by true events, the play tells the story of a suburban American teenager called Susie – played by Fiona Gent – who finds what she thinks is love online with a man who informs her that he's fighting for the so-called Islamic State in Syria. She converts to Islam and starts to plan a trip to join him, but she's shopped by her father (Fearon McElroy) and ends up on trial for conspiring to commit acts of terrorism.
Scott Bader, the hotshot lawyer handing the prosecution (Matt Mella), cynically decides for presentational purposes to let a young, hijab-wearing Muslim named Claire Fathi (Paige Round) lead the case against the impressionable teenager, who is, in turn, represented in court by Mark Arenberg, a young Jewish lawyer (Sam Thorpe-Spinks).
The play raises some interesting questions about the divisiveness of all religions and there is an interesting debate, too, about whether a train of events that unfolds purely online can ever really be regarded as reality.
It is directed with brisk efficiency by Prav MJ and boasts an unusually strong ensemble cast: Round acquits herself especially well as Fathi, who is determined to win the case precisely because she is a Muslim and sees the defendant as attacking Islam's values.
I suppose there's no other way to approach a subject like this but head-on, and, while I think it lacks subtlety at some points – and could arguably be said to be patronising – its good intentions are beyond doubt.
I wonder, however, whether the actors playing the lawyers masterminding the case aren't a little too young to be taken entirely seriously as wily legal eagles, and there is one thing missing, too, that anyone who enjoys a court room drama has rather come to expect: a verdict.
The real-life teenager who inspired the play was, incidentally, found guilty and got four years in prison after the judge called her 'a bit of a mess'.
Most popular