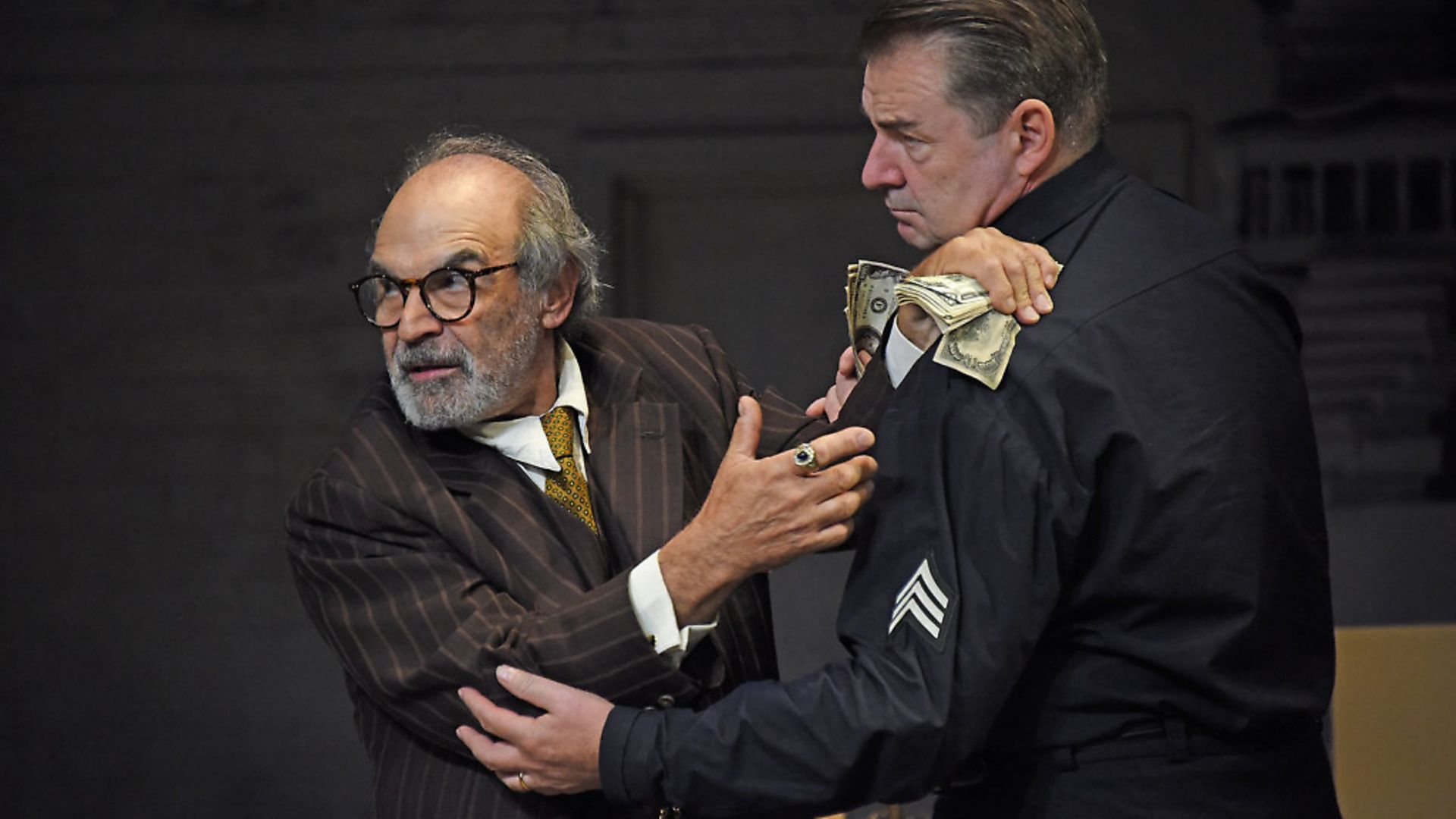 David Suchet delivers great value as the eccentric Gregory Solomon, alongside Brendan Coyle.
Wyndham's Theatre, until April 27
There is a world-weariness to Arthur Miller's plays that doesn't normally start to have much resonance with theatregoers until they reach middle age. It's one of the few advantages of the peculiarly bleak times in which we live that I think much younger punters will now also find themselves being won over by this great American playwright.
The Price is one of Miller's lesser-known plays – it has been revived only four times on Broadway since the original 1968 production – but in terms of its grasp of the human condition and the nature of despair I would say it is as good as anything he has ever written. On the face of it, not a lot happens during the two and a half hours the play runs: it is all played out in the attic of a cluttered Manhattan brownstone house with just four characters.
Victor Franz – Brendan Coyle on great form – is a police officer nearing retirement, who is selling off his late parents' furniture. He finds in a very old phone book a dealer in the elderly and eccentric form of Gregory Solomon – a plum role for David Suchet. Victor's boozy wife Esther (Sara Stewart) pops in occasionally to fret about whether old Mr Solomon is ripping him off and how they need all the money they can get. Eventually, Victor's brother Walter (Adrian Lukis) shows up looking contrastingly successful in a well-cut suit.
Walter is a surgeon and he has obviously been able to make a lot more of this life than Victor and it soon becomes clear the play isn't just about the price of furniture. Walter gave up his promising college career after the Great Depression to support their ailing father and that was the price he had to pay to enable his brother to do well in life.
The satisfaction in the piece is to be had in the journeys each character has to undertake – Victor coming to terms with his own sacrifice, his wife on how she would never realise her dreams and Walter with his guilt that, with the great chance he had in life, he didn't find greater happiness. Even old Gregory, after all the old dealer's patter, has to wonder towards the end what was his life really all about.
The stand-out performance in Jonathan Church's deftly directed production is predictably Suchet's. 
He at first reminded me of Laurence Olivier playing an elderly Jewish character in the rightly all but forgotten film The Boys from Brazil – so caricatured as to be almost anti-Semitic – but soon it becomes clear that his character is himself playing a character. As Walter poignantly observes, we all invent ourselves to wipe out what we know about ourselves.
This is, incidentally, the last play to be produced by Duncan C. Weldon, who died not so long ago, and it stands as a fitting tribute to a kind and affable man who could not have been more passionate about staging great theatre.
Rating: 5/5
Most popular