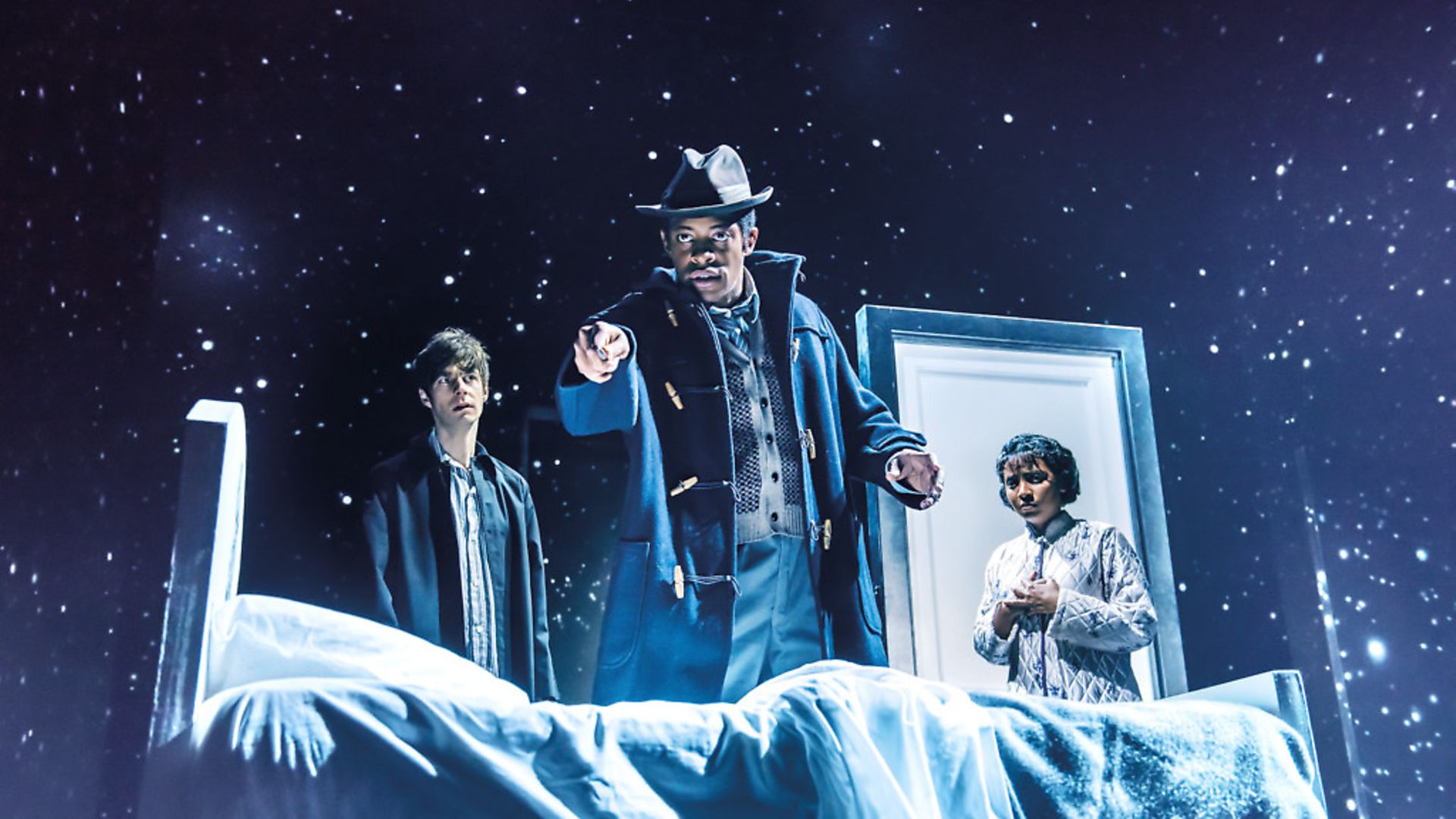 In this week's stage review, TIM WALKER, reviews The Twilight Zone at the Ambassadors Theatre.
There's a scene in The Twilight Zone that speaks very much to our disorientating times. A man who has installed a bomb-proof shelter beneath his home is retreating into it with his family ahead of a nuclear war. His neighbours come round to beg him to let them in. He explains that space is limited and shuts the explosion-proofed door on them.​
The folk left outside decide just a few of them should ask to get in, but who should it be? Should it depend on who has contributed the most in taxes? Who is a truly indigenous member of the society? There's a black guy, another who is Jewish and there is a mouthy blue-collar worker, and, with a grim inevitability, racism rears its ugly head.
In panic, they then attempt to force their way into the shelter. A news bulletin comes through as they do so: the nuclear threat has been lifted. Slowly, awkwardly, the status quo is restored, but all are uncomfortably aware of how very thin the veneer of concern and respect that they have affected to have for each other has turned out to be.​
Science fiction is often patronised, but the playwright Anne Washburn's adaptation of the hokey old American television series appreciates that, as wild and wacky as it can sometimes be, the genre often communicates profound truths.
That can be attested to by anyone who has ever read H.G. Wells or seen the classic film The Day the Earth Stood Still. I am reminded, too, of president Reagan quaintly observing, at a tense moment in his nuclear disarmament talks with Mikhail Gorbachev, that, were the planet to be invaded at that moment from outer space, their nations would put aside their differences and fight side by side.​
The original series was also plainly very camp and the director Richard Jones, with his set designer Paul Steinberg and costume designer Nicky Gillibrand, sees to it the eight inter-woven episodes that have been adapted for the stage are all imbued not just with that peculiar quality but also a sense that anything could happen at any moment. There is suitably outlandish make-up for the extra-terrestrials, some cool special effects and a wonderfully weird score from Sarah Angliss.
For all that, I would say the stories that work best touch on the human condition. There is an especially affecting one about an astronaut being selected for a mission into deep space that will occupy most of his natural life, which means he will next get to see his girlfriend when she is a little old lady.
It is by necessity only episodically good, but top marks to the great ensemble cast who make the most of characters with names like The Mysterious Man (Daniel Crossley), Bandaged Lady (Natasha J Barnes), and, rather wonderfully, Big-headed Alien (Neil Haigh). It's hardly very grounded theatre, but it's still a lot of fun.
****
Most popular