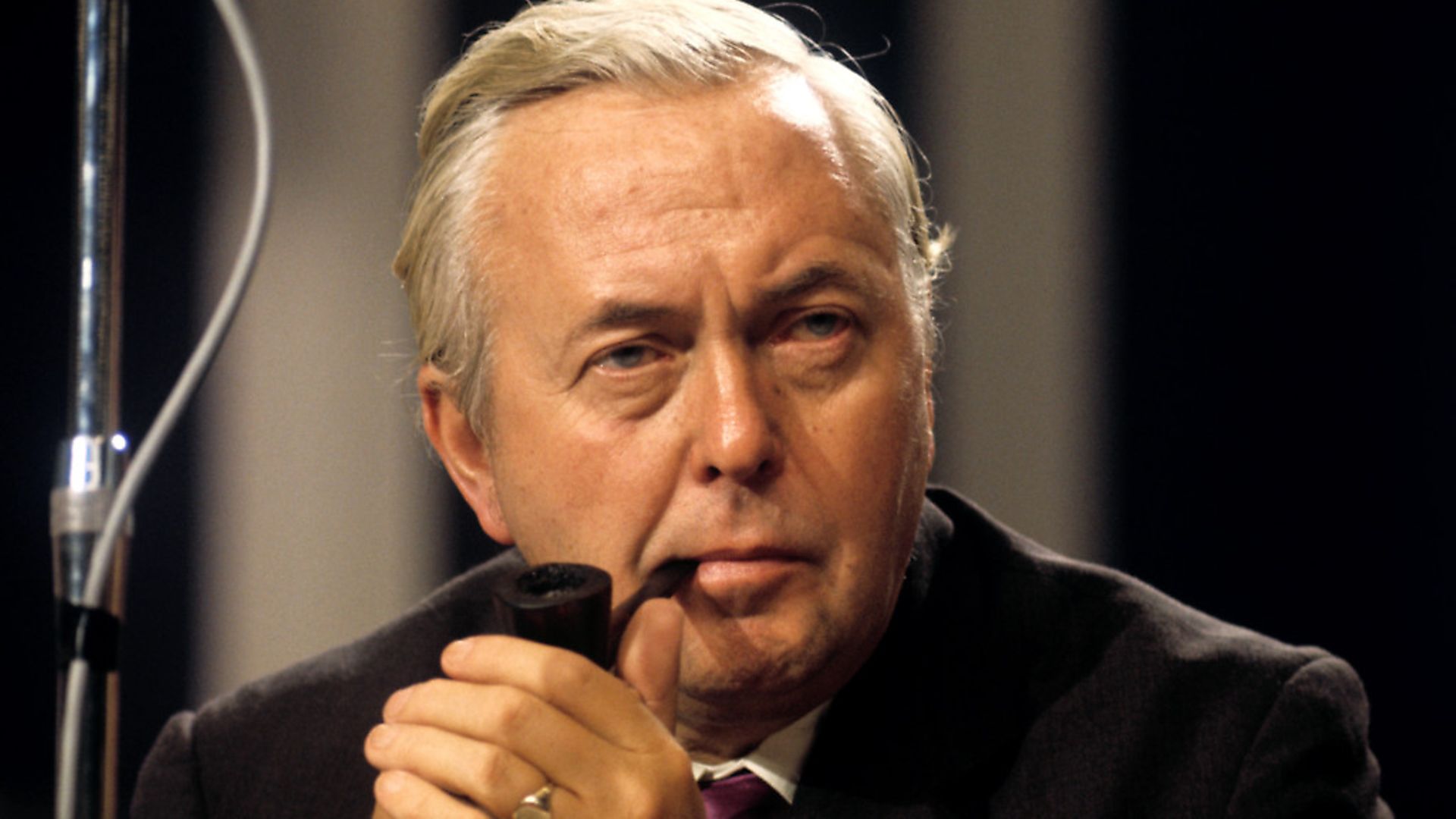 The lessons Theresa May and Jeremy Corbyn could learn from a previous incumbent of Downing Street who faced a challenging time over Europe.
Theresa May has lost her Brexit secretary, David Davis, and her foreign secretary, Boris Johnson, as the Brexit negotiations reach a climactic point. Her already-fragile position becomes even more wobbly.
She has no majority in the Commons for her convoluted Brexit plans and no evidence that the EU would support them if she had.
Already close to political incarceration she is now trapped without any hope of an escape route.
When the present is nightmarish, leaders or aspiring leaders often turn to the past for guidance. They do not know what will happen next and so look to what happened before as various leaders made their moves. Mostly the past proves to be a treacherous guide. Leaders are products of their times. They offer few lessons.
But in terms of the current deepening Brexit nightmare there is an exception. The conduct of one former prime minister offers many lessons for Theresa May and indeed Jeremy Corbyn as they both struggle to navigate their different thorny paths.
This particular former prime minister is rarely referred to. Churchill is often cited. Most leaders pay homage to Thatcher. Some cite Macmillan. Boris Johnson went as far as to fantasise how much better Brexit would be if Trump was leading the UK negotiation. But for a far more fruitful guide as to how to manage Brexit as a prime minister and, almost as important, as leader of the opposition, let us turn to the unfashionable leadership of Harold Wilson. If May and Corbyn want to know how to escape from the traps and make the most of the political opportunities in relation to Britain and Europe, Wilson is the model.
He did not lose a cabinet minister as he managed a divided cabinet towards the 1975 referendum, let alone the one responsible for delivering his Europe strategy.
The Wilsonian path is not a glamorous one. He once told his ministerial friend, Barbara Castle, that he had 'waded through shit' keeping his party together in relation to the European Union, or Common Market as it was then. Wilson changed his public position several times, opposing membership when it seemed like the majority of his party would not accept the European project and then campaigning for continued membership as prime minister in the UK's first referendum in 1975.
The outcome of that vote is one of the reasons why Wilson's leadership deserves to be more of a model for today's leaders. In contrast to the more shallow David Cameron, Wilson was a British prime minister who won a referendum on the UK's membership by a huge majority. He did so towards the end of his career, with a wafer-thin majority in the Commons and a divided cabinet and party. He was seen by many in his party and much of the media as exhausted, paranoid and pathetically lacklustre. Yet he won, and in doing so renewed his authority over his cabinet and party.
When Wilson first proposed the referendum as leader of the opposition the outcome was far from clear. Polls suggested a majority might vote to leave, which is why one of those campaigning for such an outcome, Tony Benn, advocated the ballot in the first place. Winning the vote in 1975 was a significant achievement. Wilson had waded through shit for a purpose. Tony Benn is one of David Davis' political heroes. Wilson kept Benn in the cabinet. Davis has left May's government.
Wilson timed the referendum at a point when all polls were suggesting a big majority in favour of continued membership, having conducted a cosmetic renegotiation that included a few accessible gains, such as access to cheap New Zealand butter. He did not bother trying to persuade the eurosceptics in his cabinet to support his deal, as Cameron sought to do. Wilson knew there was no point. From early on he gave ministers 'the right to differ', as if a cabinet row in public was a positive policy development.
Instead, Wilson focused on selling the deal to the public. Self-aware to the point of neurosis, he knew the voters no longer had much time for him. The media who had adored him in the early 1960s had turned on him long ago. As a result he kept a lowish profile during the 1975 referendum, so the campaign did not become about him. Voters would not have the chance to give him a kicking by voting 'out', as it was the likes of Roy Jenkins, Ted Heath and Jeremy Thorpe (still a brilliant, witty advocate even with the Norman Scott crisis deepening) who led the campaign to stay in. They were the ones that would get the kicking, and voters quite liked them – or did not loathe them – at that time.
These were all smart moves towards the final end which Wilson knew to be in the national interest – the UK remaining part of the EU. He was also wily and expedient, turning a potential disaster into an authority-enhancing sequence. Before the February 1974 election he used the offer of a referendum to woo Enoch Powell, who urged his followers to vote Labour because of the plebiscite pledge. Powell thought the referendum would be a way of leaving Europe. Wilson had every intention of making sure the referendum cemented the UK's position in Europe.
In a very close election Powell's intervention helped to propel Wilson back into Number 10, to his – and more less everyone's – surprise. Once he won the referendum he moved ruthlessly, demoting Tony Benn from industry secretary to energy secretary. The old, knackered Wilson was in charge as the UK's place in Europe was reinforced. As a bonus he is the only prime minister in modern times to plan his resignation and leave voluntarily, a few months after the referendum.
That is the case for the Wilson leadership in its final battered phase. What are the lessons now? Of course there are big differences between then and now. Brexit is a more impossibly mountainous challenge than the one Wilson faced, either as an opposition leader or prime minister. On the other hand, the figures on either side of the Europe debate in Wilson's party were more formidable than those that torment Theresa May and seek to make life difficult for Jeremy Corbyn.
Wilson had to manage Benn, Michael Foot, Barbara Castle and Peter Shore, who wanted 'out', and Roy Jenkins, Shirley Williams, Roy Hattersley, David Owen and others who wanted 'in'. Some of them were huge figures with big followings in their party. They were not comedians like Boris Johnson or faux populists like Jacob Rees-Mogg. On the other side, Jenkins was a weightier and more charismatic figure than, say, the current Chancellor Philip Hammond. Theresa May faces a nightmare but not one with daunting personalities.
Yet in marked contrast to May, Wilson tended to manipulate his weighty colleagues towards a clear and constructive end game. He would not have ended up with the Chequers policy statement that fell apart within 48 hours, with Davis' resignation. May chose to be trapped at the beginning of her premiership when she was strong and had no need to act weakly.
Miles ahead in the polls, she declared red lines within months of becoming prime minister that could not be met if she were to meet her other goals, a soft border in Ireland and continuing close ties with Europe.
In contrast, Wilson famously liked to 'keep all options open'. On the basis of what happened in 1975 he would probably have won the referendum on Brexit in the first place. If he had taken over when May did he would have declared that his mission was to 'act in the national interest' and keep his options open until he could see a way through to the softest of Brexits.
If he were in Corbyn's position as opposition leader Wilson would have acted in a similar fashion in some respects – for sure prioritising party unity and agonising over what to do with a pro-European membership and yet with many MPs representing Brexit seats.
When Keir Starmer said earlier this year that the single market should be 'on the table in the negotiations' he could have been Harold Wilson in his wily evasiveness. Similarly, when Starmer told the BBC at the weekend that all options must be kept open if there was a threat of 'no deal', he was navigating Wilsonian wiggle room.
But Wilson was a wily opposition leader who saw opportunities as well as challenges in Europe. He would have focused on the government's chaotic performance far more relentlessly than Corbyn has done, exposing cabinet divisions and the weak leadership of May, and he would have done so with wit, an underrated political weapon.
When Harold Macmillan sacked a large section of his cabinet during the Night of the Long Knives, Wilson popped up to note: 'I see the prime minister has sacked half his cabinet. The wrong half.' He would have destroyed May's current convoluted Brexit proposal while trying to make it as easy as possible for Tory rebels to vote with Labour.
As a leader who knew how to win referendums he would by now be creating the space to come out in favour of a referendum on the Brexit deal (while not proposing an election that pro-European Conservative MPs would dread). He would see a chance to wreck a weak, incoherent government while saving the UK from a calamitous Brexit. Wiliness for a purpose formed Wilson's approach.
It is too late for May to learn the Wilsonian lessons. For Corbyn there is much to learn and he needs to do so speedily.