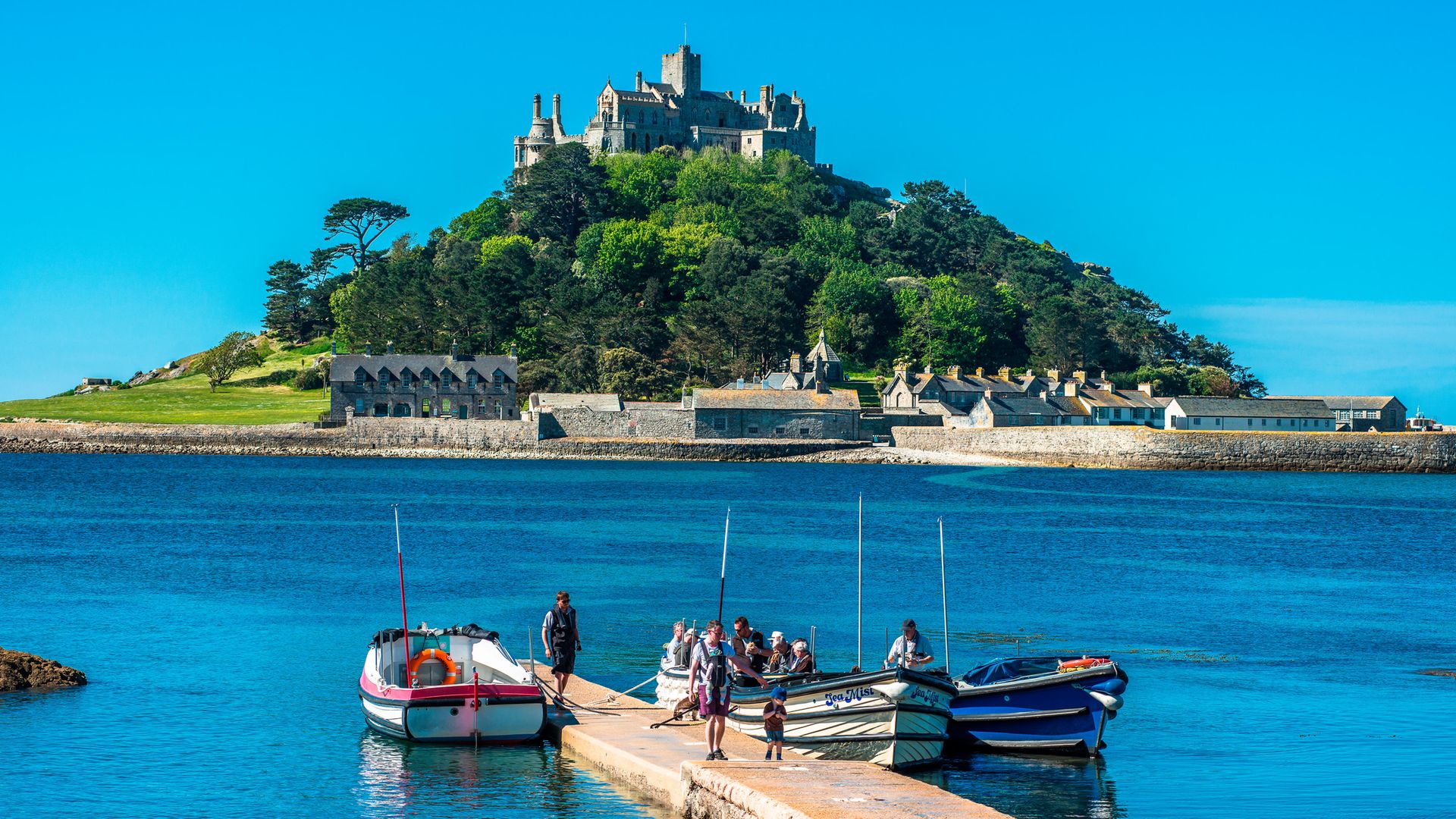 PETER TRUDGILL on death, and recent revival, of Cornish.
After the first arrival of the Germanic Old English-speaking Anglo-Saxons in the southwestern peninsula of England, British Celts began migrating across the Channel to Brittany to escape Germanic domination, thus reducing the Celtic population base of the area. By about 800 AD, the Saxons had taken control of most of Devon, thus turning the River Tamar – today the boundary between Devon and Cornwall – into the Celtic-Germanic language border.
The Brittonic Celtic language Cornish/Kernewek survived very well in Cornwall until perhaps the end of the 1200s. After that, Kernewek was slowly pushed back towards Land's End, although it lasted longer on the mainland than on the Isles of Scilly. This gradual geographical spread of English resulted partly from in-migration from the east, but also from language shift, as communities switched languages and failed to pass Cornish on to their children. In those times, it did not help that there was no Cornish translation of the Bible.
Truro, the Cornish capital, had mostly succumbed to English by about 1650, but in the far southwest of the county Cornish was not totally lost as a viable native community language until the late 18th century, though there would not have been many monolingual Cornish speakers for several generations before that. The last Cornish speaker who was reported to have had no English was a woman called Chesten Marchant, who died in 1676 at Gwithian, 15 miles west of Truro (although we cannot be sure about the accuracy of that report).
Tradition has it that the last native speaker of Cornish was Dolly Pentreath. She lived in Paul, close to Mousehole in the far southwest, no more than 8 miles from Land's End; and she died there, aged 85, in December 1777. She was certainly the best known of the last fluent speakers of Cornish, but the language did not simply disappear from the face of the earth when Dolly passed away. 
What actually happened was certainly more complicated than that. Modern studies of language death show that it is a gradual process, involving different stages. Fluent speakers like Dolly Pentreath live alongside and eventually give way to less than fluent speakers and, as time passes, to semi-speakers, then poor speakers who can nevertheless understand quite well, and finally community members who know only a few words, phrases and greetings.
There are reports that a handful of people who knew something of the Cornish language lived on well into the 1800s; John Davey of Zennor, who died in 1891, was said to retain "some traditional knowledge" of the language. But according to the distinguished Celticist, Dr Ken George, Cornish had ceased to be used as a means of general communication by 1800 at the latest.
In modern times, there has been a rather successful revival of interest in Cornish, and indeed of the language itself, with some families bringing up children speaking Cornish, and the number of people able to converse in the language increasing all the time.
As with any revival of a language which has died out, it is not clear how similar modern spoken Cornish is to the language of its 18th native speakers, or to how the language would have been spoken today if a continuous native-speaker tradition had been maintained. But, in a positive sign, UNESCO have changed their classification of Cornish from "extinct" to "severely endangered".
When Cornish eventually ceased to be passed on from one generation to the next as a community language of native-speakers, in about 1800, the more or less  total linguistic Germanicisation of England had been achieved. This process had taken more than 1,300 years, from the first landings on the east coast by peoples from the continental North Sea littoral – the Jutes, Angles, Frisians and, crucially for the fate of Cornish, the Saxons.
Now there seems to be some chance that the process can perhaps be partially reversed.
Fluent
Fluent was borrowed from Latin fluentem 'flowing', from fluere 'to flow'. The native English word flow descended from Old English flówan, which has no connection with fluere, but is etymologically related to Latin plorare 'to weep', which we can see in English in words borrowed from Latin like implore and deplore.
What do you think? Have your say on this and more by emailing letters@theneweuropean.co.uk
Most popular