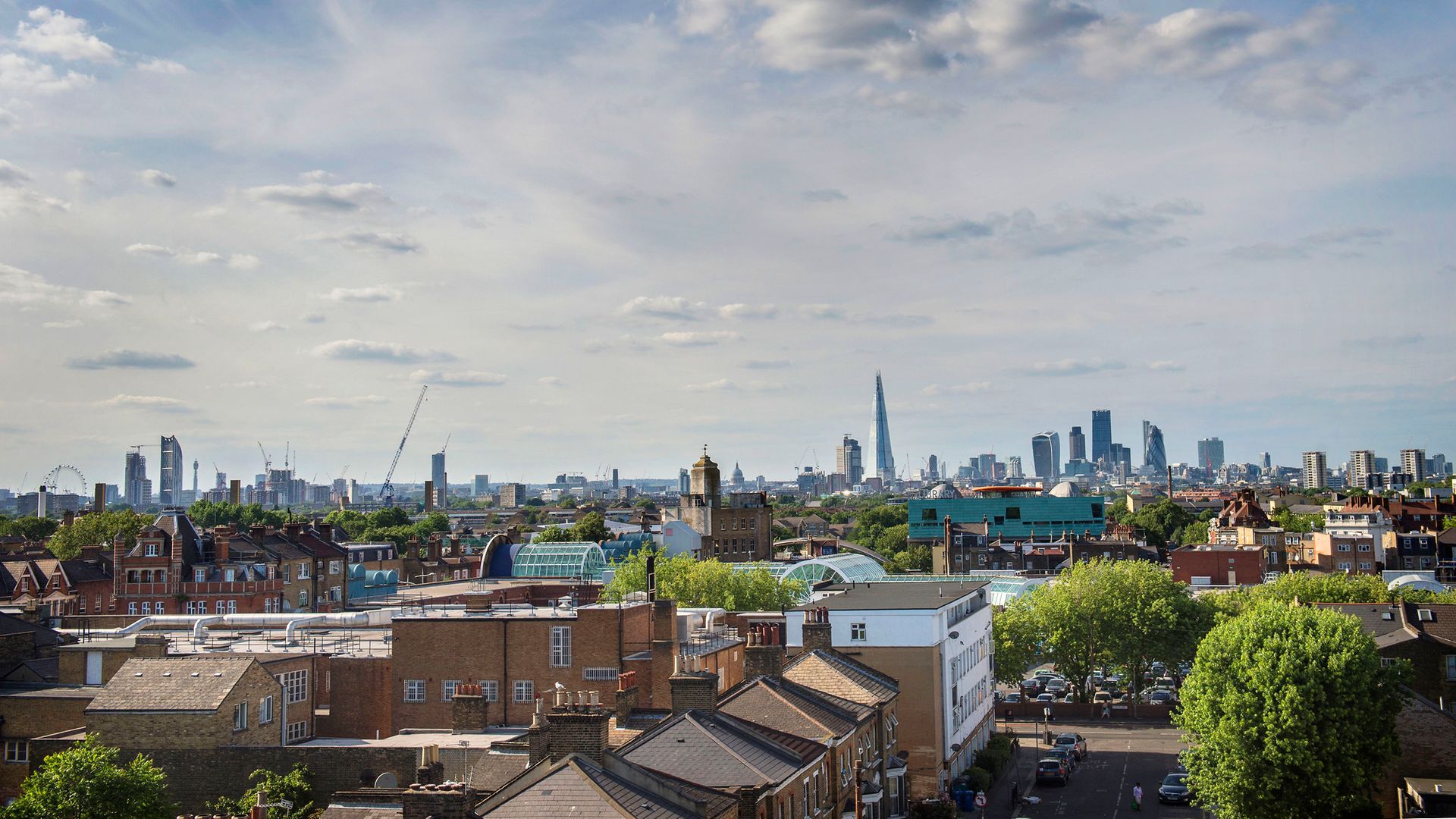 WILL SELF on an art exhibition that prompts thoughts beyond the gallery
To Peckham for my first art exhibition since lockdown has lifted. In truth, I wouldn't have gone if the show weren't being curated by a friend – but then I sometimes wonder if this applies to all gallery-goers: they're so very convivial, the plastic arts – at least compared to the literary ones – in their mode of production (all those models and assistants), let alone their reception; that any given art 'scene' is as much a social one.
And then there's Peckham: a liminal location – not quite outer suburb, or inner ghetto, it's an area of South London that's risen and fallen over the decades, responding to the ebb and flow of gentrification. The precursor of which is often the 'colonisation' of an area by artists who're avant garde in this respect, if not any other. Back in the mid-1980s, Antony Gormley had his studio off Rye Lane, and even designed some distinctive bollards for nearby Bellenden Road, some of which do – pleasingly – look like bell ends.
My friend's show, Fertile Spoon, was arguably the yin to this yang: bringing together contemporary painter Mary Stephenson's work with that of the Surrealist Grace Pailthorpe, who qualified initially as a surgeon – but latterly as a psychiatrist and psychoanalyst (her training analyst was Freud's first biographer, Ernest Jones), before exhibiting in the landmark International Surrealist Exhibition at the Burlington Galleries in 1936. These old-versus-new exhibitions have become something of a cliché for contemporary curators: usually presented as 'creating a dialogue' between respective oeuvres, they're really an opportunity to simultaneously show stuff that's been cluttering up the store room, and up the footfall by headlining a popular contemporary artist.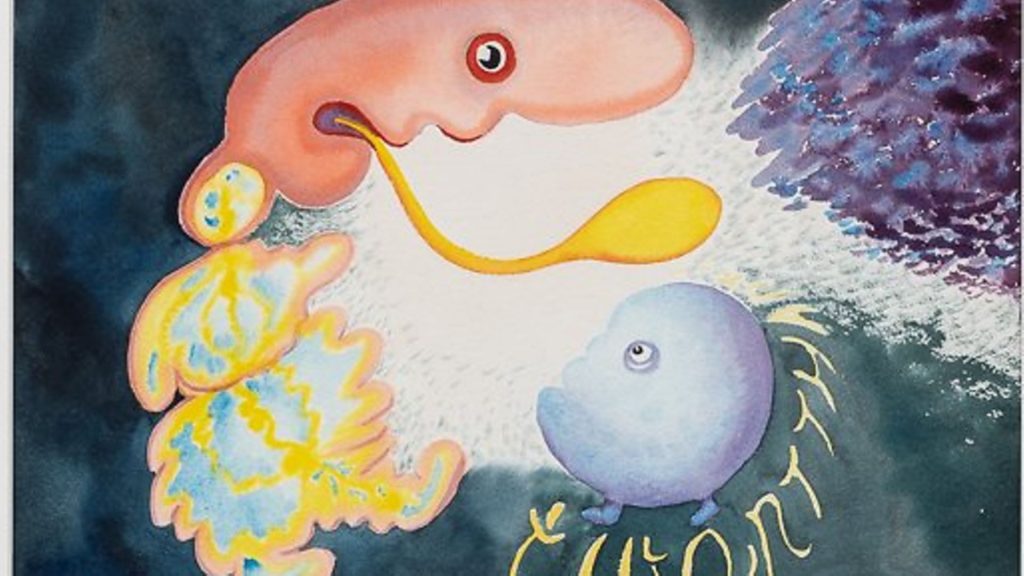 At least that's the way of it with the Tates of this world – but the Stephenson/Pailthorpe face-off is being mounted by Bosse & Baum, a gallery committed to supporting women artists that shows in a 700 square feet unit in the Bussey Building, which is situated on the aforementioned Rye Lane. This ex-sporting equipment factory dates from the late Victorian era, but now presents a familiar mien to the world: its scabrous façade covered with the maquillage of spray-painted graffiti and murals, while signs beckon you in to 'arts cafes', music venues, and all manner of other creative enterprises. I say 'familiar mien', because saving the facemasks and the different hair-dos, the overall vibe was the same I remember from the Camden Town Roundhouse in 1976.
Because let's face it: the relationship between ex-industrial spaces and artwork is far more enduring than, say, the chance meeting between an umbrella and a sewing machine on a dissecting table. Pailthorpe may herself have benefited from low rents during the depression of the early 1930s – and certainly, one way of viewing Surrealism is that its preoccupation with the juxtaposition of irreconcilable elements owes as much to the alternation of peace with war, and poverty with prosperity in the early 20th century, as it does to the excavation of the unconscious by Freudian methods. After Pailthorpe's death, and that of her partner and collaborator Reuben Mednikoff in the early 1970s, some of her works ended up in skips and then junk shops, before being rescued by a perspicacious art dealer – so it was that her oeuvre itself underwent a sort of gentrification.
Anyway, Pailthorpe's images are beautiful and arresting – while Stephenson's paintings are equally haunting, refusing as they do any easy certainties: of figuration, or a defined picture plane. Hers is a genuinely oneiric world, where biological forms twist into and out of one another, permeating a medium as fluid as themselves. I'll leave it there, not wishing to contribute to that genre of writing – art catalogue copy – that William Empson decried in equally fluid terms, as: "a steady, iron-hard jet of absolute nonsense." Leaving the gallery, and then the Bussey Building, we were back in the surreality of Peckham, where cassava and yams are arrayed in front of the grocers like vegetal ordinance, and much of the street fashion derives from militaria.
As I say, Peckham was meant to be on the up in the 1990s: there were already artists' studios, while the Will Alsop-designed library and square won the Stirling Prize in 2000. But take heed all those town managers who dream of the arts 'revitalising' their moribund commercial centres – especially in the wake of the great winnowing out of retailers occasioned by the pandemic. Peckham looks no wealthier now than it did 20 years ago: the library square is run down, and at night dangerous, while the surrounding streets have the same atmosphere – a juxtaposition of frenetic consumption and abject poverty.
I wonder whether Grace Pailthorpe – who, in common with so many others, was eventually ejected from the Surrealist group by Andre Breton – would've seen in this a confirmation of the justness of her own psychoanalytic approach. The equivalence is indeed between Peckham considered as a dream of 21st century urbanity, the manifest content of which is a culture quite alien to the bulk of its inhabitants – and a latent one, formed by their real desire for sex, death and money.
What do you think? Have your say on this and more by emailing letters@theneweuropean.co.uk
Most popular