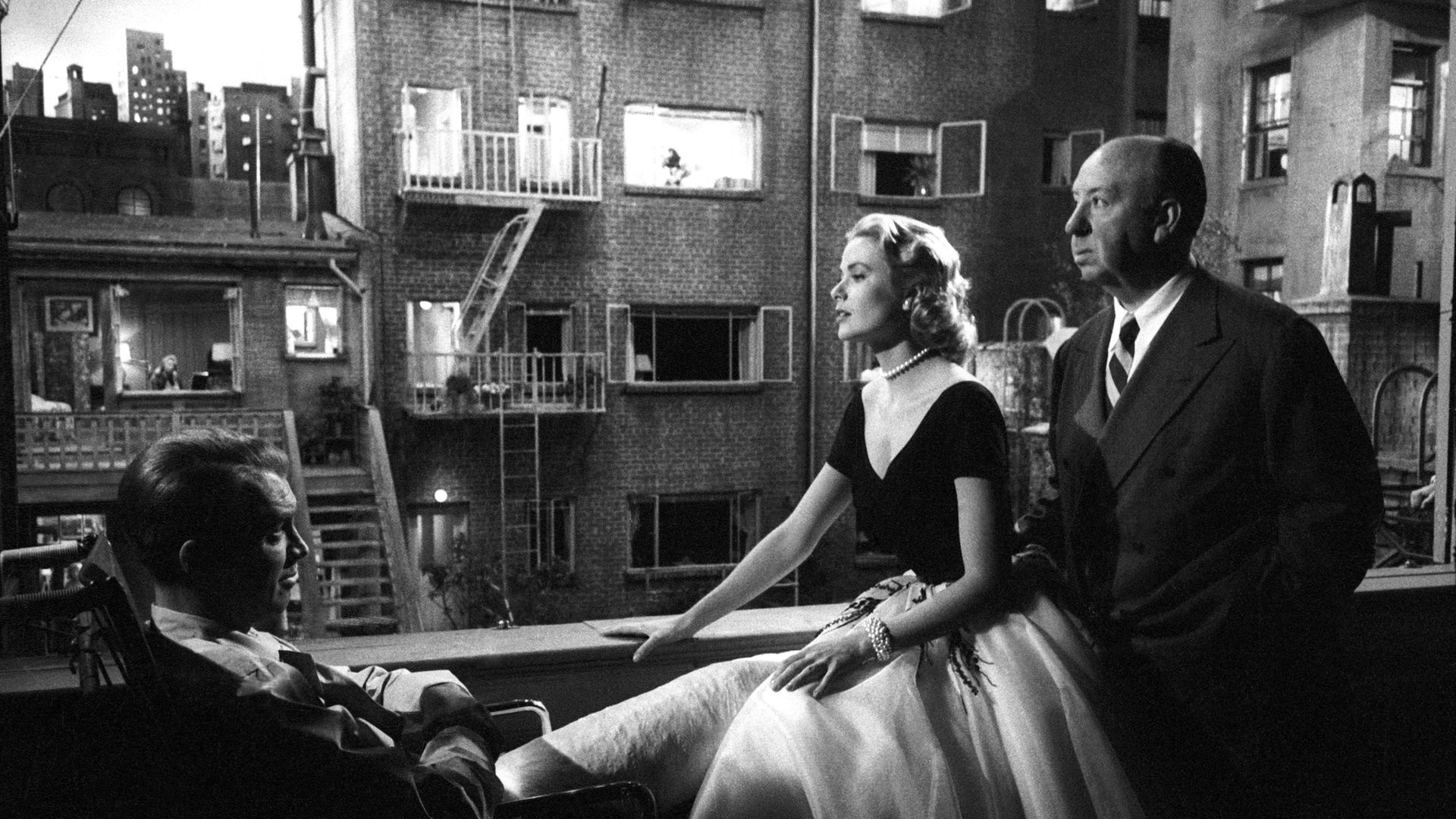 With awards season upon us, Richard Luck lists those deserving causes who were most cruelly overlooked.
If it's January that means someone somewhere is handing out trophies. Even in the midst of a pandemic, the likes of BAFTA and the Motion Picture Academy Of Arts And Sciences will be getting dressed up to distribute gongs. Naturally, there will be no end of fuss about whether whomever deserved to win whatever. But the most egregious oversights in the history of prize-giving? The following all deserve a nomination which, after all, is the real prize, isn't it?
Alfred Hitchcock, the Oscars, Best Director, 1941, 1945, 1946, 1955, 1961
While the more one learns about Leytonstone's most famous son makes him that much harder to like, so the more one watches his films, the harder it is to believe that he never went home with Oscar. True, of his five nominations, not all were for Hitchcock's greatest work. But for Psycho and Rear Window and Rebecca to be overlooked? It's little wonder Hitch – not a man given to public displays of joy even at the best of times – seemed far from chuffed when he received the Academy's prestigious Irving G Thalberg Award in 1968. His acceptance speech in full? "Thank you very much indeed."
By and large Hitchcock lost out to other legendary directors (Billy Wilder, Elia Kazan, etc.). The one occasion when this wasn't the case was in 1945 when the Academy choose to acknowledge Leo McCarey (who already had one Best Director Oscar to his name) for his work on Going My Way rather than reward Hitch for directing Lifeboat. Even this though wasn't really a case of losing out to a complete duffer – just the misfortune of a great director being passed over for a merely competent one.
Margaret Atwood, Booker Prize, 1986
Kingsley Amis's The Old Devils is considered by none other than the author's son to bare "comparison with any English novel of the 20th century". Young Martin may well have a point but, of course, The Handmaid's Tale is a Canadian novel and one whose power and poignancy only increases with each passing year. True, Atwood has since picked up a pair of Bookers, including one for her Handmaid's Tale sequel The Testaments. Still it's not unreasonable to suggest that the prize she shared with Bernadine Evaristo in 2019 ought to have seen her complete the first hat-trick in the history of the prize.
Metallica, the Grammys, Best Hard Rock/Metal Performance, 1989
One doesn't need to like Metallica and/or … And Justice For All to see that there's clearly something wrong with them losing out on the prize for this category to, of all people, Jethro Tull. Okay, so I guess flutes are made of metal and Crest of a Knave rocks harder than most of the Tull's work, but still… Oh, and if things weren't already perverse enough, Ian Anderson and friends also beat out offerings from AC/DC, Jane's Addiction and Iggy Pop. One can only assume that the judging panel were living in the past.
Paolo Maldini, Ballon d'Or, 1994, 2003
A case could be made for the Italian defender being in the picture for the Ballon d'Or every year of his professional career. A World Cup winner with more than 100 caps to his name, the AC Milan legend was the sort of once-in-a-generation talent destined to appear on fantasy XIs from now until the end of extra time. But alas, Maldini played in the back four and the Ballon d'Or has long been obsessed with those who excel at the other end of the pitch. Indeed, just one defender has received the prize this century. That the man in question was Maldini's fellow countrymen Fabio Cannavaro adds only insult to considerable injury.
Montego Glover, the Tonys, Best Actress in a Musical, 2010
Currently going down a storm in Hamilton, Montego Glover seems destined to become a true legend of Broadway. Her rise to greatness ought to have received a considerable boost in 2010 when she seemed a shoo-in for the Best Actress in a Musical Tony for her performance in Memphis. That Glover left the ceremony empty handed mightn't have hurt so much had she lost out to another veteran of the American stage. Unfortunately, the winner was none other than that celebrated stage performer Catherine Zeta-Jones for her turn in a revival of Sondheim's A Little Night Music. Montego's loss was most definitely Swansea's gain.
Andrew Flintoff, BBC Sports Personality of the Year, 2009
Freddie actually had his hands on the prize this year but it was only in his capacity of a presenter. Having won the award five years earlier for his Ashes heroics, similar feats in the 2009 series ought to have made it his once again. The Beeb and Manchester United, however, had been pushing for Ryan Giggs to win as a reward for having an affair with his brother's wife. Okay, it was actually for the length of his career and the breadth of his success, but when the midfielder said "This is a shock" upon getting the gong, he forgot to mention that bigger surprises were around the corner…
Stephen Graham, BAFTAs, Best Actor, 2020
Every now and then a performance comes along that you know will be with you for the rest of your life. In Shane Meadows' The Virtues, Stephen Graham took Joseph – a victim of horrific abuse out to drink and drug the pain away – and made him feel utterly familiar. Coming on the back of extraordinary performances in Line of Duty, Save Me and Scorsese's The Irishman, The Virtues ought to have guaranteed Graham every award going. Which isn't to say that Jared Harris didn't deserve to win for his shattering performance in Chernobyl. In The Virtues, however, Stephen Graham isn't acting; he's existing, barely.
Twin Peaks, Emmys, Outstanding Drama, 1990
No, Twin Peaks wasn't everybody's cup of tea. However, surely we can all agree that David Lynch's groundbreaking show is and was a better programme than LA Law? If giving the 1990 Outstanding Drama Emmy to Stephen Bochco's fun but frivolous tale of perfect teeth and the odd spot of legal practice was bad enough, the nominating committee didn't even see fit to acknowledge Lynch's series. As such, viewers were left to conclude that Northern Exposure, Quantum Leap, Thirtysomething and something called China Beach were also Twin Peaks' superiors. And there you were thinking Lynch's programme was surreal….
Mohandas Gandhi, Nobel Peace Prize, 1937, 1938, 1939, 1947, 1948
Though each new biography reveals the great Mahatma to be something other than a living saint, it's still hard to argue that the pioneer of passive resistance didn't have as good a claim as any to the Nobel Peace Prize. But while the world was hell-bent on warfare throughout the late 1930s, the Nobel representatives overlooked the little man making waves throughout the Indian subcontinent. Not only that but in 1948, they withdrew the prize as their way of acknowledging Gandhi's assassination. Which was a nice gesture but a posthumous award would surely have been more appropriate, especially given how the same committee had no problem handing the very same peace prize to the likes Henry Kissinger.
Hoop Dreams, Oscars, Best Documentary – Features, 1995
And we end back where we began back at the Academy Awards. A near-three hour film about young basketball hopefuls, Steve James' Hoop Dreams hardly has 'awards magnet' written all over it. In 1995, however, there was serious talk about the film becoming the first documentary to receive a Best Picture nod. However, the eccentric crowd responsible for the documentary nominations wouldn't have a bar of it. At a special judges screening, Hoop Dreams ran for 10 minutes and was then swapped for something more to the committee's taste. The film they choose to acknowledge, a biography of the artist Maya Lin, is admittedly very good. Hoop Dreams, however, should've been a slam dunk.