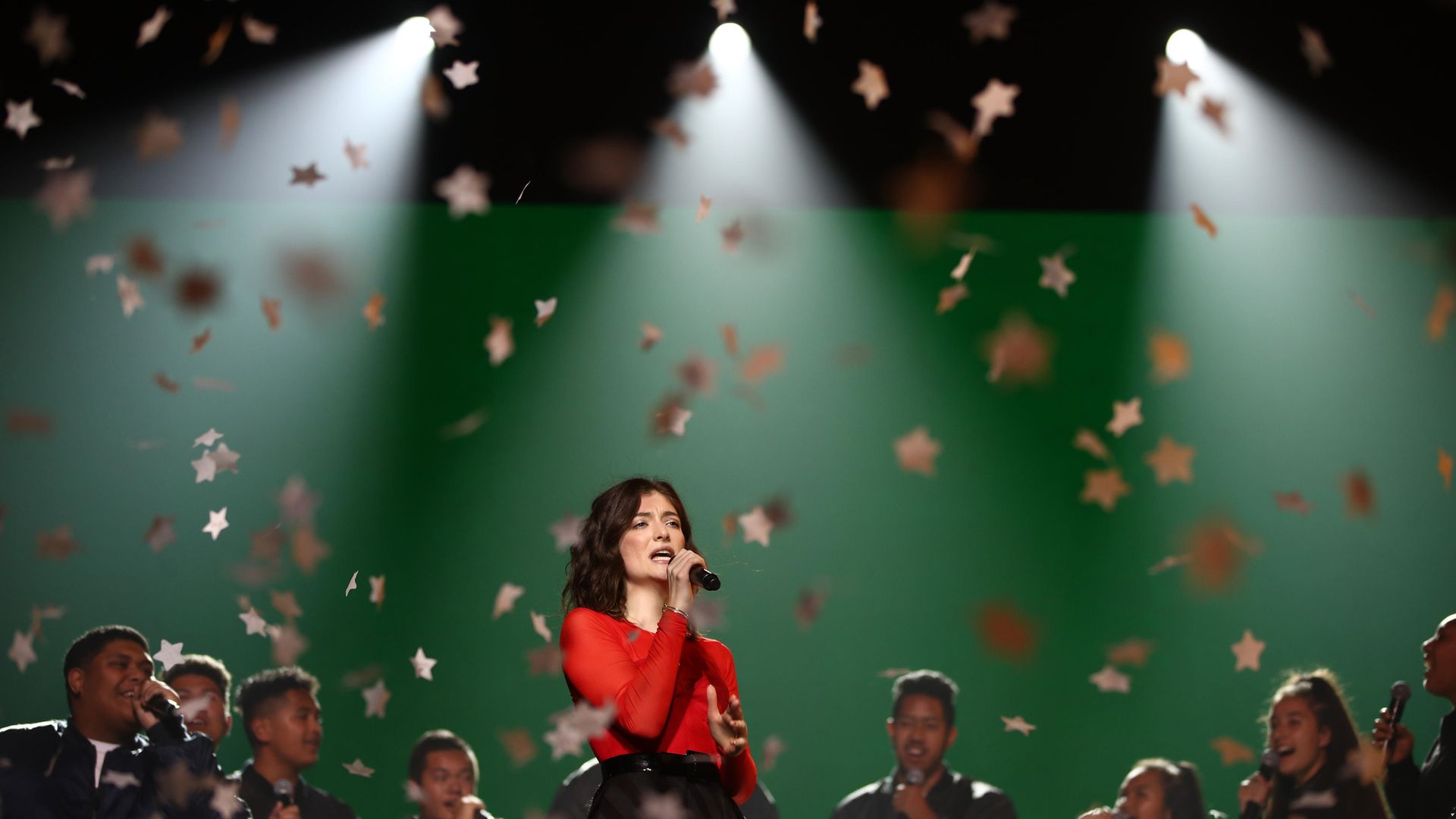 In music, as in much else, the New Zealand city is a place apart. 
Faced with coronavirus, New Zealanders have proven one thing about themselves: they plough their own furrow. When a single family of three from Auckland tested positive last week, prime minister Jacinda Ardern announced an immediate three-day lockdown for the city. Total deaths in the country remain in low double figures and going their own way during this crisis has served Kiwis well.
Auckland itself – a city of beach life and world-class arts but painfully high cost of living and notoriously bad traffic – is sometimes seen as the seat of the metropolitan elite by the rest of New Zealand (its denizens are christened Jafas – Just Another F***ing Aucklander), but has displayed a similar strong-headedness in its cultural output. It has been the birthplace of many of New Zealand's classic hits, with a musical hinterland of off-beat bands with a keen individuality and little regard for prevailing trends in the rest of the Anglophone world.
Almost a quarter of the total ethnic Maori population of New Zealand live in Auckland (original Maori name, Tamaki Makaurau – 'an omen desired by many'), and it is a centre of Polynesian culture, in which music is deeply embedded. Maori music includes the famous haka battle chant, as well as the similarly uninstrumented and communal forms of the waiata (lullabies, love songs and laments) and karakia (incantations to the gods). The Auckland Museum, which holds the world's largest collection of Maori and Pacific Island artefacts, preserves this living history in daily haka performances.
But in this city, Maori music is also found in the bilingual stylings of hip hop artist Rei, as well as thrash and groove metal band Alien Weaponry. The latter's Maori-language songs often focus on that people's history, from Raupatu (2018), about the settler invasion of the Waikato lands south of Auckland in the 1860s, to Kai Tangata (2018), about the devastating intertribal warfare in the Northland region in the early 19th century.
It is as the birthplace of the biggest Kiwi band ever that Auckland's musical legend is built, however, even if there's much argument over whether they are indeed Kiwi or, rather, Australian. Crowded House's breakthrough hit Don't Dream It's Over (1987) – a US No. 2, no less – was the moment the Finn brothers, born 100 miles south of Auckland in the rural town of Te Awamutu, made it, but it was after well over a decade of trying.
Tim, the older Finn brother, had begun way back in 1972, founding Split Enz in Auckland with guitarist Phil Judd. Drawing together disparate musical and cultural influences and adopting a highly dramatic approach to their performances, including sporting mime-like make up and wild haircuts, it was unsurprising that the band eventually attracted the attention of Phil Manzanera of original art rockers Roxy Music. The undeniably odd single Late Last Night (1976) and the eclectic LP Second Thoughts, a reworking of their failed debut, was the result of his production efforts, but neither were massively successful.
The future looked uncertain for Split Enz at that point. Judd jumped ship in 1977 and joined Kiwi punk pioneers Suburban Reptiles as a punk scene exploded in Auckland. Later he would form The Swingers, whose jaunty Counting the Beat (1981) was a No. 1 across the Antipodes, and the brilliantly-named Schnell Fenster, before a conviction for stalking underage girls left his legacy in the dust.
Neil Finn took Judd's place and the band's vaudevillian, Supertramp-like single My Mistake (1977) went on to break the Australian Top 20. But, caught between the onslaught of punk and the commercial success of the popular, conventional rock of Aucklanders Th' Dudes and Dragon, Split Enz were dropped by their record company that same year.
Three years and a government arts grant later, Neil Finn's I Got You (1980) – a brooding pop tune with a perfect chorus – gave Split Enz their breakthrough hit, hitting No. 1 in both Australia and New Zealand and No. 12 in the UK, while the album True Colours (1980) – containing three Neil Finn tracks that demonstrated his fast-growing skill for writing idiosyncratic, laid back songs spiked with darkness – had similar success.
The crystallisation of new wave had suddenly put the band in sync with the likes of Devo and Talking Heads in both look and sound, and their keen sense of the visual (they had made music videos as early as 1976) saw them capitalise on the MTV age. By the time of the departure of Tim and wind-up of the band in 1984, Split Enz were a Kiwi institution.
Crowded House were founded in Melbourne not long after the demise of Split Enz, and their hit Weather With You (1992) made a memorable reference to "Mount Pleasant Street". That was inspired by the Finns' sister's address on Auckland's Mount Pleasant Road, and the city's punk and post-punk scenes made several lyrical references to Auckland, a mark of how its sense of place shaped its music.
While punk band Proud Scum's Suicide 2 (1980) encouraged an ex-member who had left in acrimony to "jump off Grafton Bridge", one of the city's landmarks, and even Christchurch punks The Androidss celebrated the city's nightlife on their Auckland Tonight (1981), Andy (1989), by whimsical duo The Front Lawn, was a more sensitive affair.
The song – one half of the duo, Don McGlashan's, tribute to his dead older brother – captured him walking on Auckland's Takapuna beach and wistfully remarking on the changing face of the city ("They're making buildings out of glass"). McGlashan was previously of Blam, Blam, Blam but also The Mutton Birds, whose Dominion Road (1992) painted a picture of a lost soul living "in a halfway house" on this major thoroughfare of the city.
Since the turn of the millennium, Auckland has continued to churn out musical originals. Emerging in 2007, electro-rock band The Naked And Famous were driven by couple Alisa Xayalith and Thom Powers at the centre of the line-up, and the band has survived their later relationship break-up.
Lorde, from the suburb of Takapuna, was only just 17 when her urban-influenced, minimalist single Royals (2013) topped the US charts, the pop-goth princess pushing Katy Perry and Miley Cyrus into second and third place.
Lorde's rise was stratospheric: multi-million selling LP Pure Heroine (2013), Rolling Stone cover stardom, a pair of Grammys and endorsement from David Bowie, who said her music was "like listening to tomorrow" followed Royals in short order. A large driving force behind her early output was Auckland-born producer Joel Little, also behind the gossamer synth-pop of brother and sister duo Broods, and there is a spiky edge to each of these acts which echoes the local scene of the 1970s and 1980s.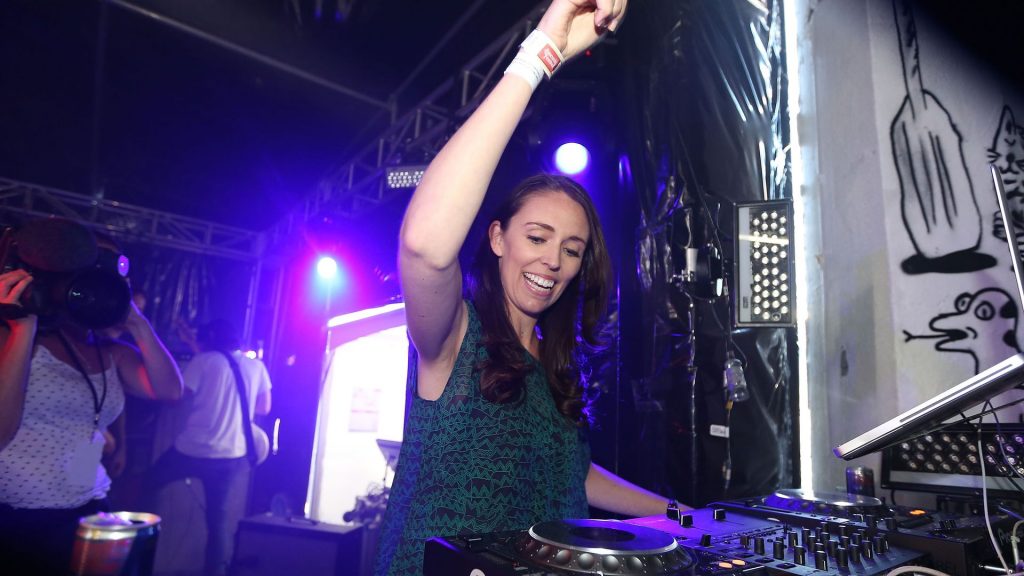 If Auckland's music heritage resides anywhere today it is Real Groovy on Queen Street, a cavernous shrine to vinyl which is a local institution. This is where amateur DJ PM Jacinda Ardern, who maintains a family home in Auckland, has done more than one DJ set.
The Kiwi PM's other sets with the Auckland-based music site The 13th Floor, as well as one entirely composed of cover versions – from Sid Vicious doing My Way to William Shatner's take on Pulp's Common People – at the 2014 Laneway Festival in the city, were yet more proof that in Auckland, as in New Zealand as a whole, they do things differently.
DOWN UNDER DIVA
Born to a Maori father and Irish mother, Kiri Te Kanawa (Kiri is Maori for 'bell') moved to Auckland with her adoptive parents when she was 12 to pursue her dreams as a singer. After training in London, she first appeared at the Royal Opera House in 1970. But it was her 1974 New York Metropolitan Opera debut as Desdemona in Verdi's Otello, when she was suddenly thrust into the limelight as a covering understudy, which launched her as a new operatic superstar. The theatre at Auckland's Aotea Centre was renamed after her in 2019.
What do you think? Have your say on this and more by emailing letters@theneweuropean.co.uk
Most popular