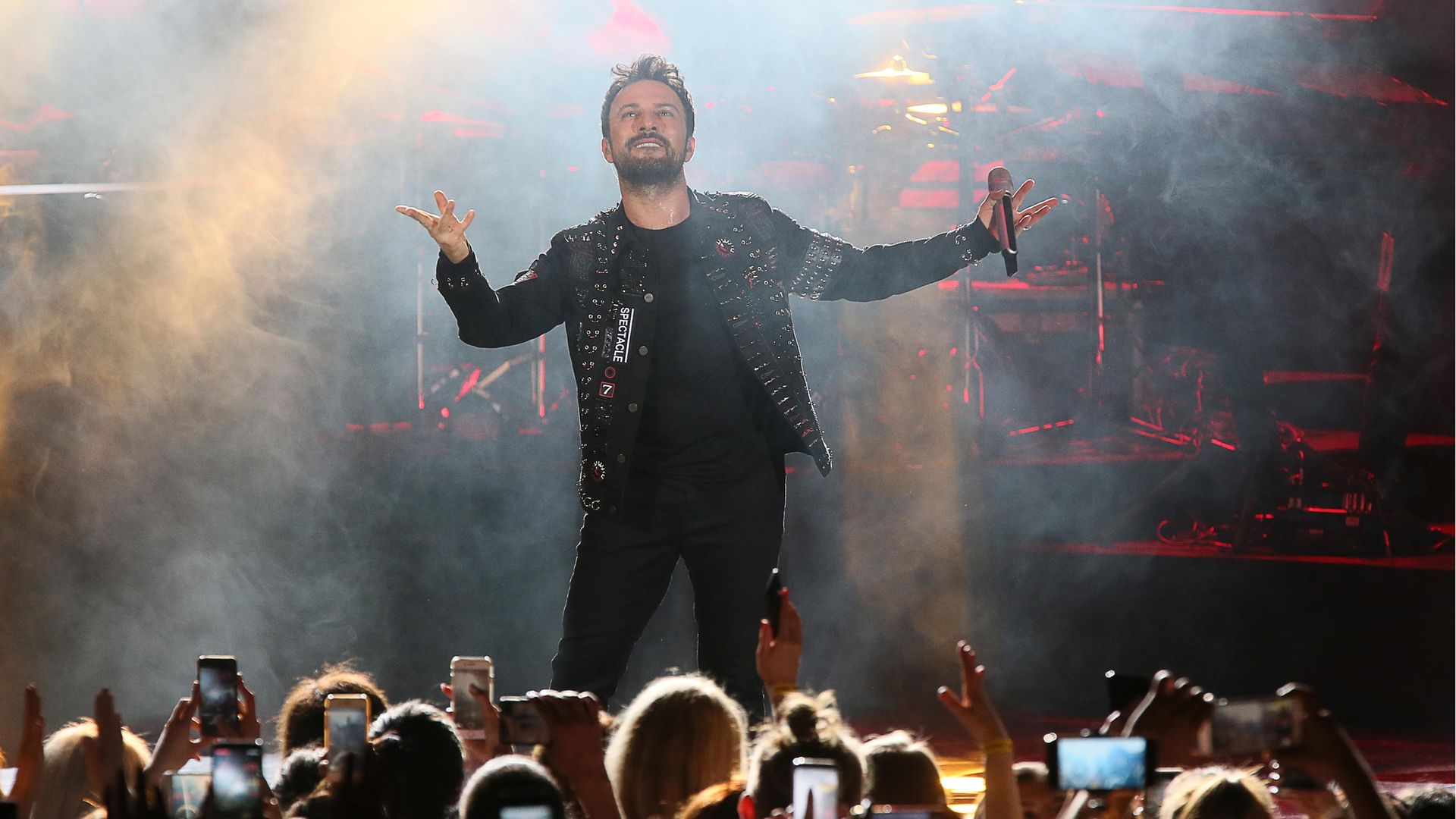 For the last century, Turkey's culture war has been played out in its music. And it's not over yet
Standing at the crossroads of continents, and the former capital of an empire stretching from North Africa to Eastern Europe, it is no surprise that Istanbul's musical culture is a rich one. Turkish music encompasses multiple folk and classical traditions, the music of the Alevi and Sufi muslims, as well as that of gypsies, Jews, Kurds, Armenians and Greeks. There is a deep sense of the ancient about this culture, but in the 20th century Turkey's history has been one of a battle between tradition and modernisation, faith and secularisation, and it has been a battle often glimpsed through music.
Born in the dying days of the Ottoman Empire and coming of age as the new Turkish Republic was being brought into being under Atatürk, Münir Nurettin Selçuk had one foot in the past and one in the future. The son of a theology professor at Istanbul University and the nephew of a former grand vizier of the Ottoman Empire, he received his first musical education at the city's conservatoire, learning to both sing and write in the Ottoman lyrical tradition. In 1923 he joined the Sultanate Musical Band shortly before it was renamed the Republican Classical Turkish Music Group as the new republic was born.
But Selçuk soon left Istanbul for Paris, where he studied new recording techniques and became immersed both in the European operatic tradition and the emerging western pop music of the 1920s. Selçuk returned to Istanbul with a new paradigm for the male singing star in mind, introducing Turkish audiences to the concept of the solo singer taking precedence over the musicians, taking the stage in white tie and tails and looking a little like Al Jolson.
But Selçuk's crooning was to an unmistakably Eastern backing, and as a new hybrid approach to Turkish popular music was born, it was both figuratively and literally that he became known as 'the man who put Turkish music in Western dress'. Atatürk, who encouraged a Westernisation of music while also funding projects to preserve Turkish folk songs, said "the capacity of a country to change is demonstrated by its ability to change its music", and Selçuk was the living embodiment of such change.
Selçuk was intimately associated with Istanbul his whole life, becoming director of the Istanbul conservatoire in the early 1950s, and one of his celebrated songs was a love letter to the city. With lyrics by the contemporary poet and politician Yahya Kemal, it declared: "I looked at you from a hill yesterday, Saint Istanbul/ Come sit on my heart's throne as long as I get to live." Both Kemal and Selçuk are buried in Istanbul's hillside Aşiyan Asri Cemetery, gazing on the Asian side of the city across the Bosphorus forever.
While Istanbul-born Ahmet Ertegun – the later head of Atlantic Records – was busy contributing to the rock 'n' roll revolution over in the US, back home musicians were quick to pick up the impetus. The Istanbul conservatoire-educated Erol Büyükburç's Little Lucy (1958) had rock 'n' roll piano, crooning English vocals, but an Eastern-flavoured sax, and the B-side was a cover of Neil Sedaka's Oh Carol. Meanwhile, French-style chanson was sung by Münir Nurettin Selçuk's son, Timur, as well as the bombastic Dario Moreno, whose Francophone novelty song Brigitte Bardot (1961) was a hit in France. He was also known domestically for his İstanbul'un Kızları ('Istanbul Girls') (1966).
But in the period after the 1960 coup d'état, it was pop music marked by sounds from the local region that was perhaps more controversial than imported Western sounds. The rise of the Arabesque, characterised by the Arabic-style strings heard in the movie music of increasingly popular Egyptian cinema, took place against the background of a long-imposed ban on Arabic language music and film, the legacy of Atatürk's rejection of the Arabic aspects of Turkish identity.
Nevertheless, Turkish audiences, particularly in the cities, embraced the Arabesque with enthusiasm, tuning their radios to Radio Cairo, and it was a sound that blasted out of Istanbul's cafés and into the streets. A homegrown Arabesque arose, first from Istanbul's Ahmet Sezgin and then Orhan Gencebay from the Black Sea coast with his Bir Teselli Ver ('Give Me Some Consolation') (1969), both championing this 'music of the slums'. Still, it remained excluded from TRT state radio and TV until the ban was lifted under the brief restoration of democracy under Turgut Özal in the early 1980s.
By then, a new era in Turkish pop had already begun via one figure. Sezen Aksu, the Queen of Turkish pop, blended old and new at another time of change for Turkey. Hailing from Izmir, Aksu went to Istanbul in the early 1970s to seek fame as a singer, songwriter and player of the traditional stringed oud and saz, and would go on to mix a range of genres, developing a backing orchestra which integrated classical Middle Eastern instruments like the ney with a standard rock four-piece band.
But with Aksu's early success coming just after the 1974 Turkish invasion of Cyprus, which was followed by the upheaval of the 1980 coup d'état, she has been far more than 'just' a pop singer. Aksu proved herself able to speak to the times in an environment of intensified nationalism in the 1980s, which included the banning of Kurdish language and music amid the rise of the PKK militant movement, and continued anti-Armenian sentiment.
Aksu's collaborations with Istanbul-born Turkish-Armenian composer Onno 'Tunç' Tunçboyaciyan, which began with the 1984 album Sen Ağlama ('Don't Cry!'), were where Aksu found her political voice, and 1988's Kavaklar ('Poplar Tree') spoke in poetic euphemism about violence and oppression. She has continued to champion the rights of ethnic minorities, as well as LGBT rights, and supported the 2013 protests against the Erdoğan regime.
Despite not being native to the city, Aksu has sung more than one typically tortured love song to Istanbul. First there was the self-explanatory İstanbul Hatıras ('Memories of Istanbul') (1989). Later, İstanbul İstanbul Olalı ('Since Istanbul Has Been Istanbul')(2002) used the ancientness of the city as measure for the depths of romantic despair: "Since Istanbul has been Istanbul/ It has never seen this kind of fate/ I am dying of your love/ With no trace of pride left."
While Aksu has retired from the stage, some of her proteges marked the 1990s and 2000s with international success. Classically-trained Istanbul native Sertab Erener won the Eurovision Song Contest in 2003 with her Everyway That I Can, and the German-born, Istanbul-educated teen idol Tarkan had a hit with his debut, the Aksu-penned Şımarık ('Diva') (1997). With its irresistible lip-smacking kisses punctuating the chorus, it was a No.1 in France and became both an Australian and a UK No.1 when covered by Neighbours star Holly Valance in 2002.
Tarkan has been another figure who has provided a case study in Turkey's struggle with the modern and the Western. With his musical mash-ups of East and West, keenness to get his kit off and indeterminate sexual orientation, he has challenged social norms, and in 2001 the Washington Post claimed Tarkan had come to rival Atatürk in terms of his power over the national psyche, likening him to Elvis in 1957 in his ability to excite the young and upset "tradition-bound parents".
As Turkey entered a new era with the 2002 election of the AKP government under Erdoğan, Tarkan remained the face of an ever-changing country, but like those who came before him he has maintained the tradition of singing love songs which use Istanbul as a backdrop. His Istanbul ağlıyor ('Istanbul is Crying') from his mega-selling Metamorfoz album (2007) was an agonised pop ballad: "Since you left this town/ Even the nightingales don't sing anymore."
In more recent years, Erdoğan's presidency continued its turn towards Neo-Ottomanisation and Islamisation, including Istanbul's ultimate symbol, the Hagia Sophia, being reconsecrated as a mosque. In the atmosphere of intensified censorship after the 2013 protests and 2016 failed coup, musicians have been targeted.
The pro-government Daily Sabah claimed in 2017 that both Sezen Aksu and Tarkan had links to the socially conscious Islamic Gülen movement, outlawed as a terrorist organisation. Musician and Kurdish rights campaigner Ferhat Tunç has been repeatedly jailed. Turkey's culture war, played out in music, is far from over.
BROTHERLY BALLADS
Kardeş Türküler (Songs of Fraternity) are an Istanbul-based ensemble who have used music as a means to diffuse ethnic tension, as a result of which some of their songs have been banned from the airwaves. Blending jazz and rock with a range of Turkish folk traditions, crucially they also play a repertoire of Kurdish folk songs.
What do you think? Have your say on this and more by emailing letters@theneweuropean.co.uk
Most popular