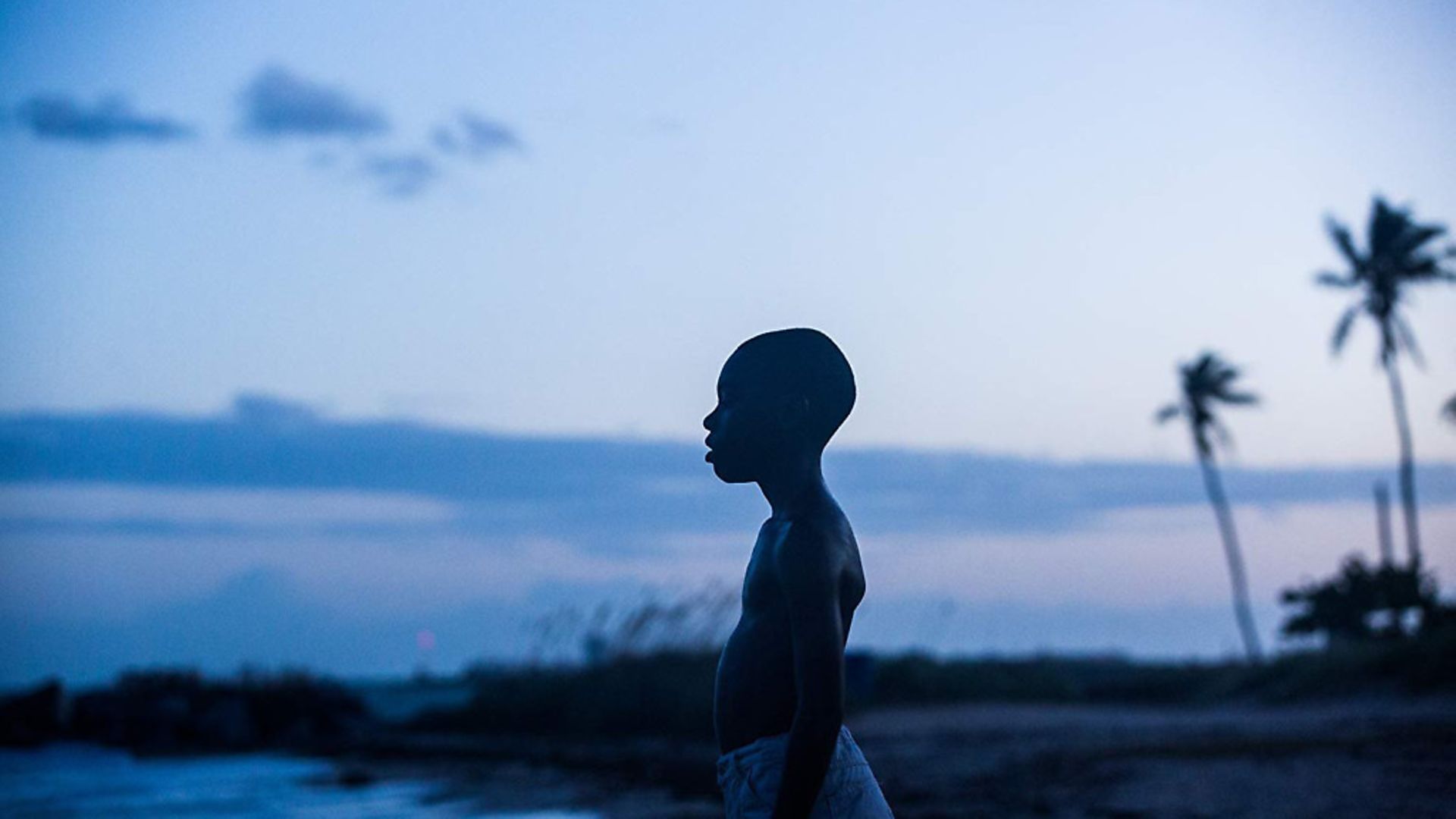 Unimpressed with a recent attempt to compile a list of the greatest movies of the millennium, RICHARD LUCK provides his own countdown.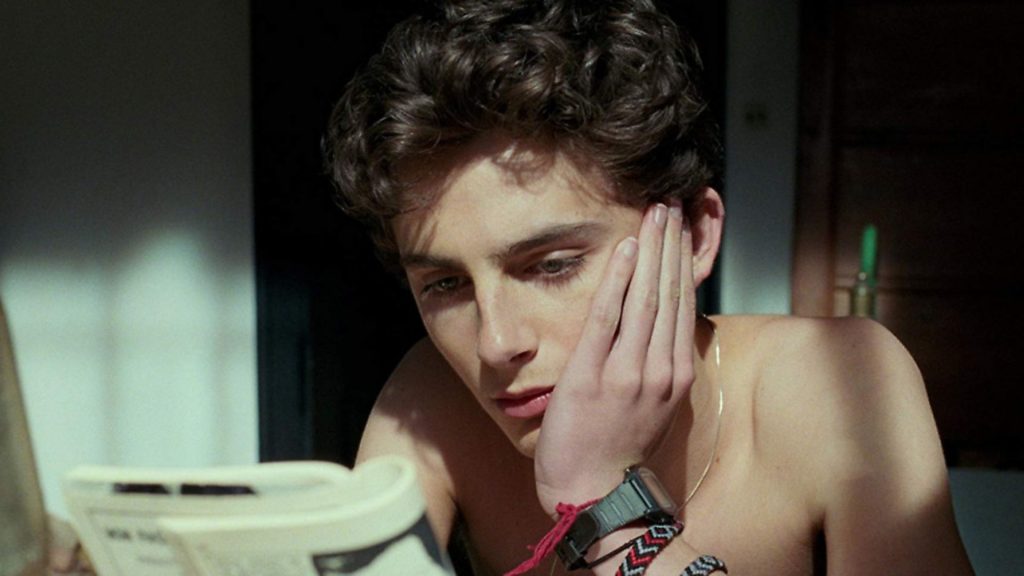 Lists – they're meant to get people talking. A glaring omission here, a surprise selection there, the odd bold choice… if a list doesn't stir up a bit of controversy, it isn't doing it's job.
The Guardian's recent countdown of the best 100 films of the century so far went a few steps further, however. In fact, it wouldn't be too much to accuse the paper of trolling its readership. Particularly heavy on films it describes as 'slow-burning' or 'wondrous', it's no more a list of the century's greatest film than I am Hertfordshire's sexiest man (honourable mention, 1999).
So it is that I have taken a whack at the very same task. As you'll see, the following list includes many of the films the Guardian plumped for, the majority given near enough the same ranking. There were, though, no end of movies it was hard to believe the paper hadn't deliberately done away with, not least my selection for the top spot.
Needless to say, any omissions here are either deliberate, mistaken or in error (delete as applicable). For the Guardian selections that I discarded, turn to the 'Missing In Action' panel at the end.
As for whether I'm having second thoughts about my selections, I would urge you come up with your own list and then make a note of all the great pictures the shortage of space has left you obliged to jettison. It's enough to make you cry. Or write to the Guardian.
100) George Harrison: Living In The Material World (2011)
Iron Man (2008)
The Lost City Of Z (2016)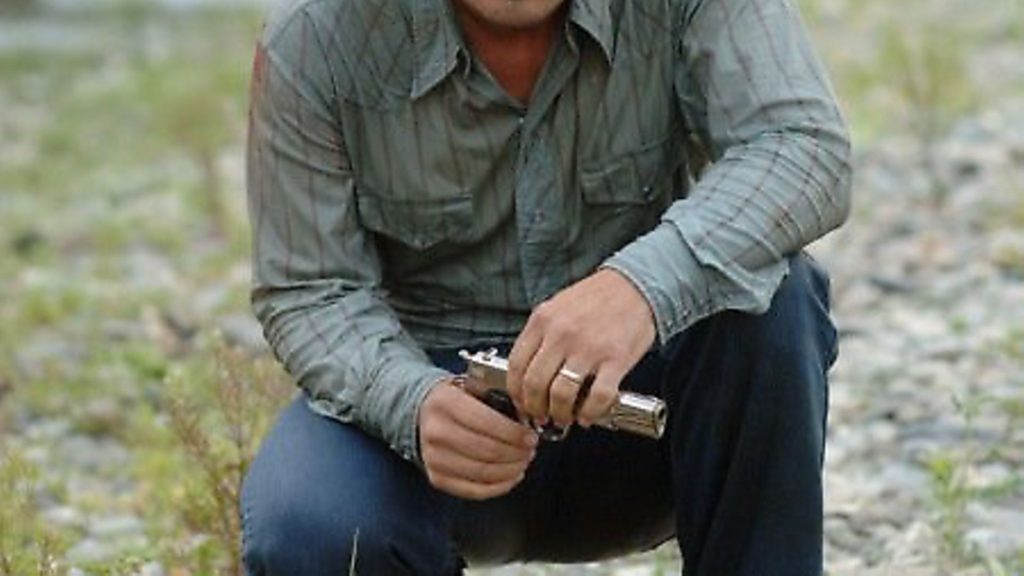 The Guardian's survey didn't think to have more than one number 100. By massaging the list like so we've been able to include Martin Scorsese's ennobling study of The Beatles' 'Quiet One', the thrilling introduction to the Marvel Cinematic Universe and an overlooked epic celebrating the remarkable lives of Percy and Nina Fawcett.
99) Once Upon A Time… In Hollywood (2019); 100 in the Guardian's list
Still hard to tell whether Quentin Tarantino's love letter to late 1960s cinema is a triumph of music, film and ad licensing rather than a wholly successful film. Mind you, there's no denying that that finale delivers, and so do Brad, Leo and Margot Robbie for that matter.
98) Che (2008)
Steven Soderbergh completed his 'I-Spy Book Of Directing' so quickly, he retired from film-making for a while. His two-part Guevara biopic is remarkable for putting the man before the myth. Not only that be we're also treated to the sight of Matt Damon speaking German.
97) Wonder Woman (2017)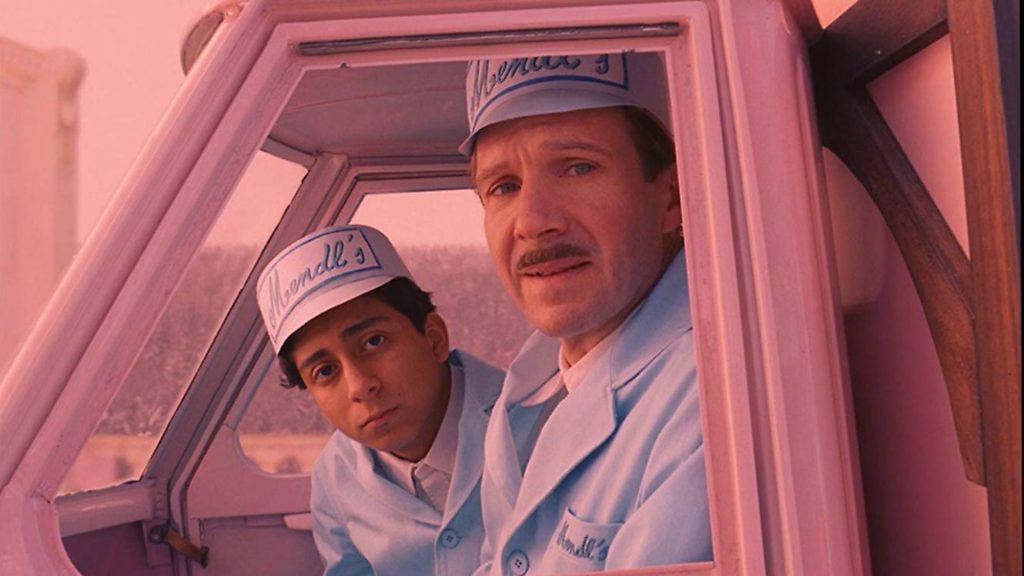 One trusts Patty Jenkins has been well remunerated for single-handedly rescuing the DCEU – 'DC extended universe' – from the twin black holes of poor box-office and critical indifference. As for Gal Gadot, we must have done something really nice somewhere along the line to deserve a movie star like her.
96) Sideways (2004)
The Guardian went for Tamara Jenkins' Private Life but our preferred Paul Giamatti movie remains Alexander Payne's tale of a sedate but destructive stag weekend. The Billions star has simply never been better and Thomas Haden Church reeks of awesomeness as the world's worst best friend.
95) Call Me By Your Name (2017); 95 on the Guardian's list
It's a rare art house film that spawns a sequel. With director Luca Guadagnino hard at work on Find Me at this very moment, this is a fine time to remind yourself of the lightening he captured in a bottle the first time around. Oh, and Mrs Chalamet, you have a smashing son.
94) Gladiator (2000); 94 on the Guardian's list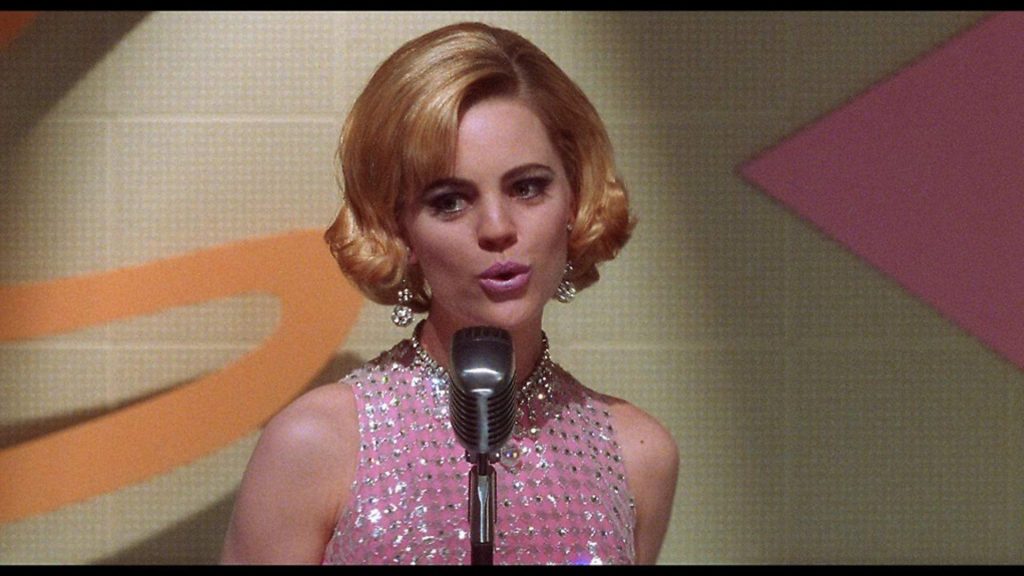 "Are you not entertained?!" bellows Maximus Decimus Meridius, commander of the Armies of the North, General of the Felix Legions and loyal servant to the true emperor Marcus Aurelius. "Yes, we are," we reply. "Thank you very much for asking."
93) Dark Blue (2002)
In which Ron Shelton demonstrates that, if you want to make an effective film about gun violence, you cast a firearms-friendly Kurt Russell in the lead rather than some 'wishy-washy liberal' who has no chance of reaching those in thrall to the NRA.
92) Zero Dark Thirty (2012)
While the Guardian plumped for the Oscar-winning The Hurt Locker, we've opted for Kathryn Bigelow's follow-up on the grounds that it's truly compelling rather than a film you feel you have to endure as a means of thanking the troops for their service.
91) Être Et Avoir (2002); 91 on the Guardian's list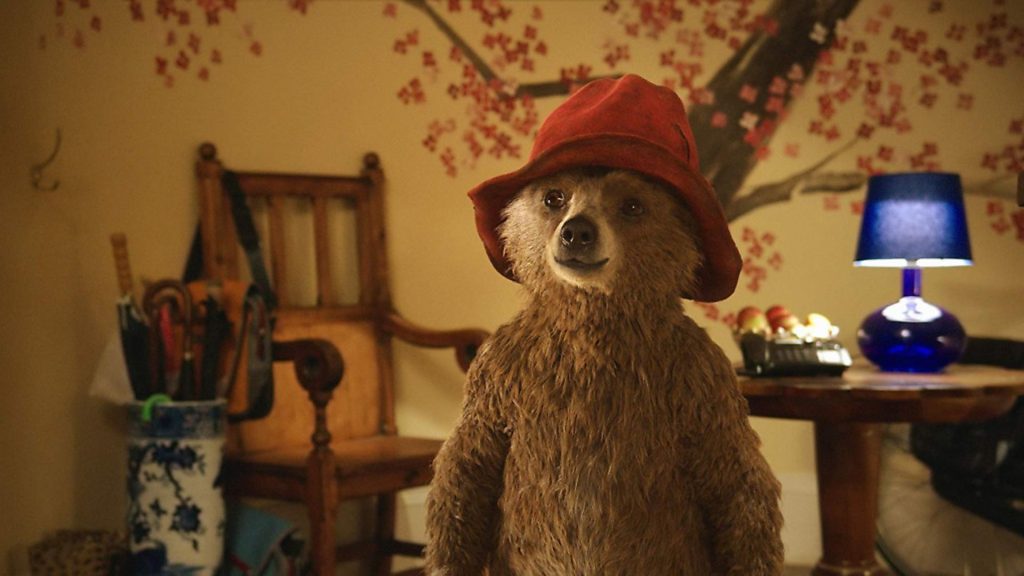 Released in some territories as To Be and To Have, it's a great shame that the subject of Nicolas Philibert's award-winning documentary – inspirational teacher Georges Lopez – fell out with the director over money, since watching him at work in his tiny Auvergne schoolhouse is a truly enriching experience.
90) Lady Macbeth (2016)
A film that ought to be seen by anyone unable to separate period drama from Merchant Ivory, Lady Macbeth has a body count to rival a Bond film, plus a performance from Florence Pugh that eviscerates all memory of the frail, be-corseted maidens that have become the genre's stock in trade.
89) Dreams Of A Life (2011)
With Carol Morley's Out of Blue now available on streaming, here's a reminder of her gifts as a documentary filmmaker. In 2003, Londoner Joyce Vincent died in her flat. It would be three years before her body was discovered. If you don't now feel compelled to watch Dreams Of A Life this very moment, you should probably check your pulse.
88) Gomorrah (2008); 88 on the 
Guardian's list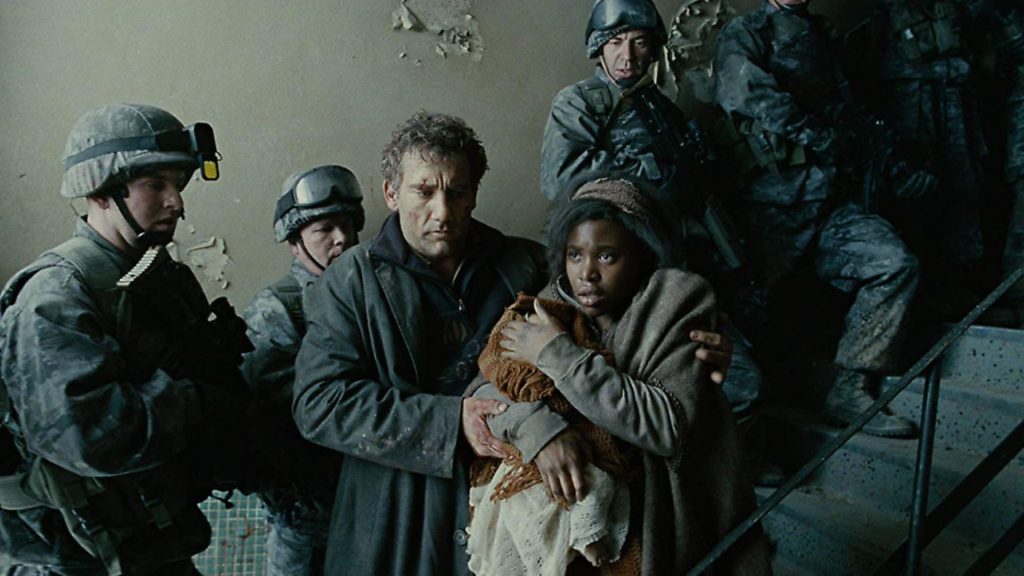 With its TV spin-off such a complete triumph, it's easy to forget there was Gomorrah the movie before there was Gomorrah the series. Upon the film's release, director Matteo Garrone feared for his life. See how he portrays the Neapolitan underworld and it's a miracle he isn't sleeping with the fishes.
87) I, Daniel Blake (2016)
One of Ken Loach's angriest films – a field that has plenty of competition – there are those who consider I, Daniel Blake a trifle far-fetched. Anyone who has had their circumstances even slightly reduced in the wake of the credit crunch might choose to give such naysayers the shortest of shrift.
86) Minority Report (2002)
You can keep Lincoln (the other list's improbable choice as the 19th best film of the era) – no, Spielberg's finest film of the 21st century is this inspired Philip K Dick adaptation, complete with a performance from Tom Cruise that might have garnered awards had he not dared to deliver it in a sci-fi movie.
85) Amelie (2001)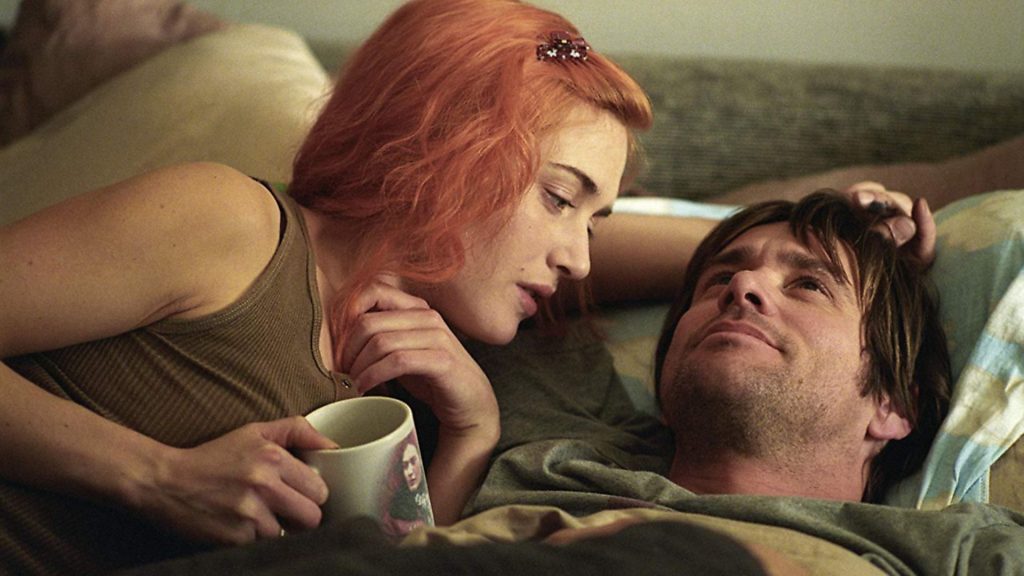 Sugary it might be but we've a bit of a sweet tooth as far as Audrey Tautou is considered. And we're also up for the occasional fairy tale, especially when it's one as winning and uplifting as this one from Delicatessen's Jean-Paul Jeunet.
84) A Girl Walks Home Alone At Night (2014)
Whatever your expectations of an Iranian horror film, Ana Lily Amirpour's picture is set to confound them. And while we're about it, if you've yet to explore the wealth of great movies that have emerged from Iran this century, get ready to feel like a starving man who's just stumbled upon a banquet.
83) The Son's Room (2001), 83 on the Guardian's list
A film about a father coming to terms with the death of a child, Nanni Moretti's drama isn't particularly subtle but it is profoundly affecting. And those familiar with the director's films won't be surprised by the aspect of The Son's Room that levels newcomers to Moretti's work – its abiding hopefulness
82) The Skin I Live In (2011)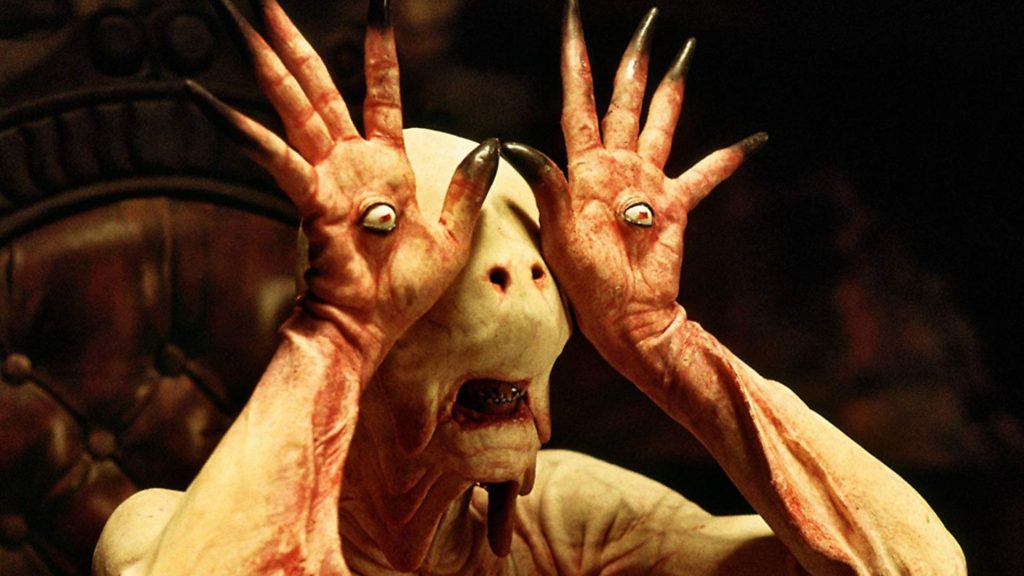 Depending upon which of his films you've seen, you could be forgiven for thinking of Pedro Almodovar's cinema as lightweight bordering on trivial. The Skin I Live In is neither of these things, rather this is Eyes Without A Face for a modern audience prepared to explore some very dark territory indeed.
81) Carlos (2010)
Released both in a three-part cinematic version and as a mini-series, Olivier Assayas' epic is an exhaustive but far from exhausting study of the infamous Jackal. With a career-best title turn from Edgar Ramirez, we're recommending the longer version, but then we do have a lot of time on our hands.
80) First Reformed (2017)
How wonderful to welcome back our favourite Calvinist filmmaker after what feels like forever. And if First Reformed falls slightly shy of Paul Schrader's best work, that says less about the movie's quality than the fact his CV includes American Gigolo, Mishima: A Life in Four Chapters and the scripts for Taxi Driver and Raging Bull.
79) Persepolis (2007); 79 on the Guardian's list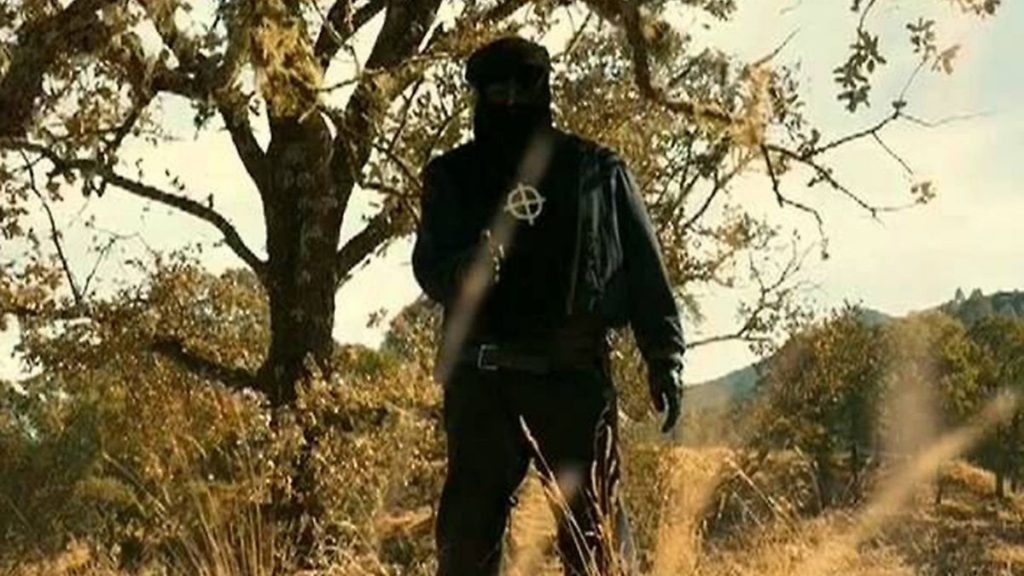 …or the comic-book movie it's alright to like. No, you won't find any mutants here, just the utterly beguiling story of an Iranian girl growing up amidst a revolution. A great film then, but we feel our list's a place where the art house can happily lie down with the multiplex.
78) The Bourne Ultimatum (2007)
Critics could do worse than classify action movies as Before Bourne and After Bourne. The amnesiac spy who caused James Bond to rethink his MO, Jason Bourne's third and best outing is a surprising omission from the Guardian survey given who Paddy Considine's crusading journalist writes for…
77) Lost In Translation (2003); 77 on the Guardian's list
Pauline Kael believed Bill Murray was one of the best reasons for going to the movies. With Sofia Coppola's semi-autobiographical look at the comfort of strangers, the Murray-cane – gathering strength since Wes Anderson's Rushmore (1998) – blew away the likes of BAFTA, so transforming the Ghostbuster into an art cinema male lead.
76) My Summer Of Love (2004)
Cold War, Ida, Last Resort – Pawel Pawlikowski has hit his mark repeatedly this century. We're including Summer… partly because it feels like it's been forgotten but mainly because a coming-of-age story set against a backdrop of religious repression is as hard a combination to resist as Emily Blunt and Natalie Press.
75) A History Of Violence (2005)
If this is what happens when David Cronenberg adapts a graphic novel, you can understand why Marvel haven't called. Hard to watch but impossible to look away from, this is a story of hard-fought redemption and the shadow cast by the past, with a smidgen of Cronenberg body horror thrown in for good measure.
74) A Prophet (2009); 74 on the Guardian's list
I was torn between including this or The Beat That My Heart Skipped, director Jacques Audiard's breathtaking remake of the James Toback movie Fingers. The latter is that rare retread that threatens to outdo the original. A Prophet, however, showcases a performance from Tahar Rahim that's the equal of anything on this list.
73) Waltz With Bashir (2008); 72 on the Guardian's list
How do you look at an age-old conflict with new eyes? In the case of serviceman-turned-filmmaker Ari Folman, you interview fellow veterans of Israel's 1982 invasion of Lebanon, then animate their reminiscences. Sometimes dream-like, often nightmarish, Waltz With Bashir is a dazzling dance with death.
72) OJ: Made In America (2016)
From his college days to his pro career to his stint in Hollywood to that fateful night in Brentwood, Los Angeles, and all points before and beyond, this Oscar-winning addition to ESPN's 30 For 30 strand runs to eight hours. That it never outstays its welcome is as remarkable as the film's subject is repugnant.
71) The Assassination Of Jesse James By The Coward Robert Ford (2007)
After announcing his presence with Aussie gangster drama Chopper, Andrew Dominik took a swing at a different sort of bad guy. With Brad Pitt and Casey Affleck superb in their respective title roles, it's amazing how some consider Jesse James slow and boring – presumably people who are strangers to words like 'poetic' and 'elegiac'.
69=) Paddington (2014)
Paddington 2 (2017)
If the bear's second movie outing is slightly better, it's because of its abundant goodwill and the all singin'-all dancin' Hugh Grant. But there would be no follow-up without Paul King's wonderful original which has so much to say about the good of the immigrant, Evan Davis brought it up with Nigel Farage on Newsnight.
68) Hell or High Water (2016)
And lo, a rip in time occurred through which fell one of the finest films of the 1970s, so leading to its being released in 2016. Directed by Glaswegian David Mackenzie, it's no exaggeration to say that this is a film Don Siegel would've been proud to put his name to.
67) 25th Hour (2002)
To date the best film made about 9/11, Spike Lee's movie is really about the state of the States. Through the eyes of Edward Norton's jail-bound drug dealer we see what's become of America. Lee's jaundiced worldview, meanwhile, suggests it's not just Ed that needs to fear the future.
66) Brokeback Mountain (2005); 66 on the Guardian's list
Remember the fuss about Jake Gyllenhaal and Heath Ledger being cast as gay cowboys? Jeez, you'd have thought the pair were signing their lives away. Of course, the only question worth asking about Brokeback Mountain nowadays is how the hell did it lose out to Crash at the Oscars?
65) Under The Skin (2013); 4 on the Guardian's list
From Sexy Beast director Jonathan Glazer comes this story of a young woman scouting for boys on the streets of Glasgow. Scarlett Johansson's billing as 'The Female' recalls the chauvinism of Olde Hollywood. Her's, however, is a fascinating career, taking in the biggest of movies plus understated gems like Under The Skin.
64) WALL-E (2008)
Arguably Pixar's pinnacle, WALL-E is as amusing and affecting as its title character. The greatest silent comedian this side of Nick Park's Gromit, WALL-E has so much depth and dimension, it's hard to believe he is but lines of code. Best enjoyed on a double-bill with Silent Running.
63) We Need To Talk About Kevin (2011); 63 on the Guardian's list
In which can be found so many of the best things about 21st century cinema. From Lynne Ramsay to Tilda Swinton to Ezra Miller, this is so much more than a film about a high-school shooting. That it's also that makes it more devastating than even the most catastrophic disaster movie.
62) The Babadook (2014)
Hats off to Jennifer Kent for creating a new kind of movie monster. Of course, the pop-up book character that plagues Essie Davis' widow and her troubled son is probably a figment of their fraught imaginations. If not, how does he manage to phone them up with his huge, button-mashing talons?
61) The Three Burials of Melquiades Estrada (2005)
He's a miserable old sod, Tommy Lee Jones, but he's good value both in front of and behind the camera. This existential western bares echoes of Peter Fonda's The Hired Hand and the quieter moments of Sam Peckinpah's cinema. As soulful and inscrutable as Tommy Lee himself.
60) Hot Fuzz (2007)
Twenty years on from Spaced, Edgar Wright remains among the freshest and friendliest faces on the British film landscape. We've an appetite for the Cornetto Trilogy as a whole but who can resist a Somerset action thriller, especially one which proves that all's well that ends Wells?
59) Brotherhood of the Wolf (2001)
"Oh why, oh why aren't there more period martial arts werewolf movies?" That's what you'll be saying come the end of Christophe Gans' everything-plus-the-kitchen-sink take on the Beast of Gévaudan affair. Proof that too much doesn't necessarily have to be a bad thing.
58) Red Road (2006)
Now celebrated for casting a black Heathcliff and wrangling Shia LaBeouf, Andrea Arnold graduated to features with this account of a CCTV operator confronting her past. That the cream of Scottish acting signed up for the picture speaks volumes for the director, a woman who's come a very long way from No.73.
57) Meek's Cutoff (2010); 39 on the Guardian list
Kelly Reichardt's picture attracted a lot of attention upon its release for being a western directed by a woman. Nine years on, it can be finally enjoyed on its own merits as a movie whose mood and authenticity are such, you expect Warren Oates and LQ Jones to walk into shot any moment.
56) Conspiracy (2001)
In which the Final Solution is hashed out over drinks and nibbles. As senior SS official Reinhard Heydrich, Kenneth Branagh encourages, charms and cajoles the Nazi high command to come round to his way of thinking. Produced by HBO, this is the bar against which all television movies should be measured.
55) Russian Ark (2002); 55 on the Guardian list
A single-take historical tour of the Hermitage Museum, Aleksandr Sokurov's picture is a wonderful advert for stunt film-making. Shot in one day, its both an incredible technical achievement and an ambitious stab at historical drama. The making-of doc In One Breath only increases your admiration for the film and its creator.
54) Toni Erdmann (2016); 44 on the Guardian list
The film that reminded the world Germany had a sense of humour – that's how Maren Ade's comedy-drama was greeted on its release. The truth of the matter is that most German movies, let alone German comedies, never make it to the English-speaking world. Ade's movie will leave you wishing this wasn't the case.
53) Precinct Seven Five (2014)
In the 1980s, Mike Dowd and Ken Eurell were both big wheels in the Brooklyn underworld. They were also police officers. Tiller Russell's documentary feels like fiction and plays like a crime thriller. A dramatised television version is in the offing. It'll have a hard time out-muscling the real-life original.
52) Amores Perros (2000); 52 on the Guardian's list
He's won four Oscars, has Alejandro González Iñárritu. That none of these were for his first feature is rather unfair since it's the equal of The Revenant and a more satisfying movie than the brave but overrated Birdman. But then, as the film's title has it, 'Life's a bitch'.
51) Crouching Tiger, Hidden Dragon (2000); 51 on the Guardian's list
The wuxia revival began here! At least, it did in the West. Movies about 'martial heroes' have seldom been out of style in the East. It took someone with a foot in each camps – the Taiwanese-born, NYU-educated Ang Lee – to introduce the wider world to China's take on the superhero movie.
50) Before Midnight (2013)
Oh, I don't like it when mummy and daddy fight. To see Ethan Hawke and Julie Delpy's love-struck kids transformed into bickering adults with children of their own is honest and heart-breaking in equal measure. And so concludes the greatest trilogy of the decade. That doesn't star Viggo Mortensen.
49) The Lord Of The Rings Trilogy (2001-2003)
Apologies for treating it as one – bloody long – film, but I should point out that I'm going for the director's cut as I've got the house to myself for the next fortnight. Only slightly soiled by the Hobbit films, there's an audience for Peter Jackson's masterpiece wherever film is appreciated and enjoyed.
48) Memento (2000)
Have I seen Memento…? Let me just check my tattoos… Well, apparently I have and I was very impressed with the film, with Guy Pearce (in a role originally earmarked for Brad Pitt) and with Christopher Nolan's directing chops. Now… where was I?
47) One More Time with Feeling (2016)
Following his son's death, everyone would have understood had Nick Cave drawn the curtains for a while. Instead, the former Bad Seed invited Andrew Dominik to film him recording a new album. With wisdom and song endlessly spilling forth from the singer-songwriter, this is a film to be filed under 'ennobling'.
46) Volver (2006); 46 on the Guardian's list
Pedro Almodovar again, this time with one of his brilliantly observed women's pictures. Starring a never-better Penelope Cruz and the hugely missed Chus Lampreave, one wonders what it is that makes Almodovar such a great director and writer of women. My hunch? He actually listens to them.
45) 13th (2006); 13 on the Guardian's list
"You see a lot of black people at the courthouse," Richard Pryor once observed. "You go looking for justice and who do you find? Just us." Ava DuVernay's documentary takes things further by shining a light on racism within America's prison system. What she finds isn't surprising but, god, it's shocking.
44) In Bruges (2008)
A toss-up between this and Martin McDonagh's Three Billboards Outside Ebbing, Missouri? Not quite, for superb as that film is, the trio of Brendan Gleeson, Ralph Fiennes and a never-better Colin Farrell is impossible to beat. Frances McDormand gives them a bloody good run for their money, mind.
43) Adaptation (2002)
With his parlous financial situation leaving him obliged to appear in every fourth movie made these days, you forget Nic Cage is an Oscar-winning actor effortlessly able to play identical twins. He's so good in Adaptation, he overshadows Charlie Kaufman's inventive script and Spike Jonze's directing gymnastics. High praise indeed.
42) 4 Months, 3 Weeks And 2 Days (2007); 42 on the Guardian's list
A Romanian abortion drama – now if that's not a film with the Guardian's name all over it, I don't know what is. Lazy journalism aside, Cristian Mungiu has produced and directed all manner of great films this millennium, of which this remains the standout, a visceral reminder of the horror wrought under Nicolae Ceausescu.
41) Half Nelson (2006)
The man entrusted with making a success of Captain Marvel, Ryan Fleck here gets to grip with a more mundane hero, a teacher (Ryan Gosling) with addiction issues. It's not the most original story but Fleck's approach makes this feel like fresh territory. Gosling, meanwhile, is a lot more than a pretty face.
40) Grizzly Man (2005)
With a new film out every six months – or so it seems – it's hard to single out a Werner Herzog production for special praise. However, the sequence in Grizzly Man where he listens to a cassette of two people being torn apart by a bear is something that will stay with you forever.
39) 24 Hour Party People (2002); 49 on the Guardian's list
The prolific Michael Winterbottom joins Factory Records whiz Tony Wilson (Steve Coogan) on a journey from the birth of punk to the death of acid. A film with plenty to offer, not least to whoever it was at the Telegraph who recently compared Nigel Farage to Icarus by way of a compliment.
38) Once Upon a Time in Anatolia (2011); 38 on the Guardian's list
A Turkish-Bosnian co-production more properly known as Bir Zamanlar Anadolu'da, director Nuri Bilge Ceylan is but one of the heroes of OUATIA. The other is his DP-of-choice Gökhan Tiryaki whose accomplishment here is such that this is almost a picture where you come out humming the cinematography.
37) City of God (2002)
Among the most baffling omissions from the other survey, Fernando Meirelles' crime thriller remains among Brazil's most exciting non-footballing exports. Indeed, much as every film fan is looking forward to Martin Scorsese's The Irishman, if it's to be century's best gangster movie, it's this picture that it'll have to surpass.
36) A Separation (2011); 36 on the Guardian's list
Of course, it's ridiculous to assume cineastes don't enjoy crowd-pleasing movies. The reverse is also true. For proof of this, look no further than A Separation's healthy IMDb rating of 8.3 based on more than 200,000 votes. Evidence that if a story resonates with people, it needn't be stymied by subtitles or unfamiliar climes.
35) The Proposition (2005)
In our topsy-turvy world, it's perhaps to be expected that great westerns emanate from Australia. With Ray Winstone superb as the colonial jailer who pits Guy Pearce against his bushranger brother, The Proposition positively reeks of authenticity, thanks in part to a Nick Cave script and soundtrack.
34) L'Enfant (2005); 34 on the Guardian's list
The closest thing the continent has to Ken Loach, Jean-Pierre and Luc Dardenne have been making films about blue collar Belgians since they were teens. L'Enfant's tale of a young couple looking to cash-in via their new baby is also reminiscent of Shane Meadows, another comparison the brothers wear very well.
33) The Grand Budapest Hotel (2014); 27 on the Guardian's list
His slightly underwhelming animated movies aside, most of Wes Anderson's 21st century output could lay claim to a place on the list. As for the aspect of Grand Budapest that secured its reservation, it's something Anderson noticed that everyone else had somehow overlooked, that Ralph Fiennes is one of our greatest comic actors.
32) Drive (2011)
So what if it's just a remake of Shane? So what if it's a triumph of style over substance? So what if Nicolas Winding Refn hasn't been able to live up to it? Drive is an exercise in cool so successful, even Ryan Gosling's jacket seems like a sound sartorial selection.
31) Election (2005)
Hong Kong cinema was all but absent from the Guardian list. Election's exclusion was positively foolhardy since director Johnnie To seems so au fait with Triad activities, he presumably knows a few people. To, incidentally, is known as 'Hong Kong's Jerry Bruckheimer', a nickname that underrates his talent while underlining his importance.
30) Leviathan (2014); 30 on the Guardian's list
Leviathan marries a true story of social upheaval in Colorado with the colourful modern history of the town where it was shot. It's also a modern reimagining of the Book of Job, something which left this writer keen to see director Andrey Zvyagintsev let loose on the rest of the good book.
29) Spotlight (2015)
In The Wire, Tom McCarthy plays a journalist who makes up stuff to get ahead. As the director of Spotlight, he delivers an account of the Boston paedophile scandal that never succumbs to hysteria and instead shows newspapermen and women acting with restraint and professionalism. Movie triumphs are seldom so quiet.
28) The Master (2012)
Paul Thomas Anderson sacrificed his friendship with Tom Cruise to make this thinly-veiled L Ron Hubbard biopic. We hope PTA believes the bridge was worth burning. If he's in two minds, we insist he re-watch Philip Seymour Hoffman singing to Joaquin Phoenix and marvel at the magic he weaved.
27) Yi Yi (2000); 26 on the Guardian's list
Edward Yang's study of everyday life is anything but mundane. Using the viewpoints of different family members to explain what becomes of us between birth and death, Yi Yi is simultaneously very specific and completely universal. Yang's first film in four years, it would also alas be his last.
26) Oldboy (2003)
It's not all octopus eating and incest, you know. Naturally, this being Chan-wook Park, Oldboy certainly isn't for the faint-hearted but its worst excesses have come to mask its beauty, even tenderness. Congratulations too to Spike Lee whose thoroughly wretched remake ensures there will always be an appetite for the original.
25) Get Out (2007); 25 on the Guardian's list
From the way the critics talked up Get Out, you'd have thought the very notion of horror with a social conscience was Jordan Peele's brainchild. He has quite the knack for it, that said. Daniel Kaluuya, on the other hand, has come a very long way from Psychoville's Tealeaf and Harry Enfield's Parking Pataweyo.
24) Shoplifters (2018); 15 on the Guardian's list
Criminals with hearts of gold – something movie audiences can't seem to get enough of. The ne'er-do-wells in Hirokazu Koreeda's family drama are nice middle-class people who take to the titular practice to supplement their meagre income. Then they find a young girl on their doorstep and their hearts melt, mere seconds before ours.
23) Spirited Away (2001); 22 on the Guardian's list
In other critics' hands, this list might have featured a half-dozen Hayao Miyazaki masterpieces. I'm sticking with the film that broke Studio Ghibli in the west, one that's reduced Disney to shooting live-action versions of its cartoon classics, painfully aware that there's a new animated genius in town.
22) Caché (2005); 6 on the
Guardian's list
And on to another film coloured by surveillance culture. Daniel Auteuil and Juliette Binoche are the couple who start receiving tapes of their family's day-to-day activities. Then the unsettling drawings start to arrive. And the man pulling the strings? Why, writer-director Michael Haneke, of course.
21) Children of Men (2006)
The Guardian championed Alfonso Cuaron's Roma and Gravity, both of which are excellent. But with the year 2027 growing every closer, Children of Men really does feel increasingly like a documentary.
20) In the Mood for Love (2000); 5 on the Guardian's list
The second part of a trilogy that began with Days of Being Wild (1990) and concluded with 2046 (er, 2004), Kar-Wai Wong's romantic drama does indeed feature the most beautiful leads in Tony Leung and Maggie Cheung, together with plenty of thwarted passion. An American remake has been mooted. It'll be rubbish, naturally.
19) Mulholland Drive (2001); 11 on the Guardian's list
Since the year 2000, David Lynch has directed more than 50 films! Admittedly most of these pictures are music videos or made-for-television projects. Speaking of which, Mulholland Drive began life as a television pilot. As film fans give thanks for the TV execs' indifference so we salute Studio Canal for supplying the completion funds.
18) A Serious Man (2009); 18 on the Guardian's list
Michael Stuhlbarg played the noble Richard Clarke in The Looming Tower and the craven Arnold Rothstein in Boardwalk Empire. Being a chameleon, he is the perfect person to play king of the schlubs Larry Gopnik in A Serious Man, a film that might be the Coens' best movie. That doesn't star Javier Bardem.
17) Borat: Cultural Learnings of America for Make Benefit Glorious Nation of Kazakhstan (2006); 23 on the Guardian's list
Is nice.
16) Eternal Sunshine of the Spotless Mind (2004)
Want to know about the mood and quality of Michel Gondry's film? It's all here in this dialogue exchange…
Clementine (Kate Winslet): This is it, Joel. It's going to be gone soon.
Joel (Jim Carrey): I know.
Clementine: What do we do?
Joel: Enjoy it.
15) The Dark Knight (2008); 98 on the Guardian's list
Batman Begins was setting the scene. The Dark Knight Rises rather over-cooked everything. With his second Batman film, however, Christopher Nolan took the comic-book movie into territory previously inhabited by the likes of Michael Mann and Stanley Kubrick. Anyway, you know how I got these scars…?
14) 12 Years A Slave (2013); 2 on the Guardian's list
Being a dick, I almost want to include Steve McQueen's Shame instead. But while its subway scene is as good as anything I've seen this century, there's no looking past the horror 12 Years A Slave insists we revisit. Just one thing – did Chiwetel Ejiofor get the credit he deserved for his portrayal of Solomon Northup?
13) Moonlight (2016); 8 on the Guardian list
Spike Lee believes that, at each year's Oscars, there is but one black movie. In 2016, that picture was – quite rightly – Moonlight. In 2019, however, it was Green Book, which did a great disservice to both Lee's BlacKkKlansman and Barry Jenkins' follow-up to Moonlight, the impeccable If Beale Street Could Talk.
12) Son of Saul (2015); 12 on the Guardian's list
A Hungarian Holocaust film, the Saul of the title works in Auschwitz's crematoriums. When he finds what he believes to be his son's body, he sets out to recover the corpse so that a rabbi might perform a proper burial. A picture made more powerful by Hungary's current infatuation with populism.
11) No Country For Old Men (2007); 86 on the Guardian's list
The first – though not the last – Cormac McCarthy adaptation on this list, Country not only snagged the Coens long-overdue Oscars but it also brought Javier Bardem and Josh Brolin front and centre. Two of this era's finest actors, they've each gone on to things that are bigger (Skyfall, Infinity War) though not necessarily better.
10) Kiss Kiss Bang Bang (2005)
The Guardian got in a flap about Ted and Team America, but neither's a match for Shane Black's buddy movie. Part comedy, part Chandler-esque thriller, Kiss Kiss kick-started the second coming of Robert Downey Jr while proving that, despite all evidence to the contrary, Val Kilmer has a sense of humour. A favourite snippet of dialogue? "Wow, I feel sore. I mean physically, not like a guy who's angry in a movie in the 1950s."
9) The Lives Of Others (2006)
If you were being lazy, you might describe The Lives Of Others as a German take on Coppola's The Conversation. Ulrich Mühe is Wiesler, a Stasi agent charged with spying on a couple. That Wiesler becomes obsessed with his targets is to be expected. However his growing fondness for the pair is surprising and touching. Director Florian Henckel von Donnersmarck has found it hard to top The Lives Of Others. Doing so might require crampons.
8) Dead Man's Shoes (2004)
"God will forgive them," says Paddy Considine's avenging serviceman of the men who have made his brother's life a misery. "He'll forgive them and allow them into Heaven. I can't live with that." And if you're not now making plans to watch Shane Meadows' tour de force, you should take a long hard look at yourself. The East Midlands Scorsese and Burton-on-Trent's Bobby De Niro – the best British double-act since Morecambe and Wise.
7) The Hunt (2012)
From Dogme 95 founder Thomas Vinterberg (Festen) comes the story of Lucas, a teacher who finds himself accused of molesting a pupil. Since the educator is played by Mads Mikkelsen (TV's Hannibal Lecter, Casino Royale's Le Chiffre), we fear the worst. But we know Lucas is innocent, a fact that makes the horrific fallout from the accusation intolerable for character and audience alike. The finale illustrates that some mud simply never washes off.
6) Boyhood (2014); 3 on the Guardian's list
Richard Linklater completed 10 movies in between starting and finishing work on Boyhood. Admirable as this approach to film-making might be, it would count for little if the end product was poor. Boyhood, however, is extraordinary, a film that proves that the way we see change has everything to do with perspective. And excellent though Ellar Coltrane is as the kid, Boyhood belongs every bit as much to his screen parents, Patricia Arquette and Ethan Hawke.
5) There Will Be Blood (2007); 1 on the Guardian's list
"There Will Be Blood… you couldn't have a better title for a film," observes In The Loop's swear-friendly spin doctor Jamie MacDonald. Malcolm Tucker's right-hand man then criticises Paul Thomas Anderson's movie for having nowhere near enough blood for his liking. Still he had a point about the title. As for Daniel Day-Lewis as the oil magnate Plainview, he's so good the Academy should have given him three Oscars for this one performance alone.
4) Requiem For A Dream (2000); 80 on the Guardian's list
It's like the film's composer Clint Mansell said, Requiem For A Dream isn't a drug movie; it's a horror movie and the monster is addiction. Seen in this light, Darren Aronofsky's picture is a work to rival The Exorcist. A film whose realistic depiction of drug use stems from screenwriter Hubert Selby Jr's own battles with heroin, this is as near as you any right-minded person should want to get to addiction. Believe me.
3) Pan's Labyrinth (2006)
A different kind of monster movie, this time from Guillermo del Toro whose love of the unlovable colours everything he makes. Choosing Pan's Labyrinth over The Shape Of Water is an acknowledgement of the important message at the first film's core, namely that it's essential to escape the horrors of the real world. Besides advocating for fantasy, Pan's Labyrinth is a wonderful showcase for Doug Jones, the gifted physical performer single-handedly restoring the good name of mime.
2) The Road (2009)
"Blue passports, son, blue passports." A movie that launched a thousand memes, John Hillcoat's apocalyptic tale is both impressively faithful to Cormac McCarthy's novel and utterly cinematic. A near-documentary account of what it is to live in a world without love or sunshine, it mightn't surprise you to learn that The Road is set in 2019. And yet even at the very end of McCarthy's world, there is a crumb of optimism. Food for thought?
1) Zodiac (2007)
If you want to hear a happy person, check out James Ellroy on the Zodiac commentary track. Not a man given to gushing, the LA Confidential author has nothing but great things to say about David Fincher's masterpiece. That rare filmmaker who's yet to make a dud (Alien 3's day is coming), here Fincher has a picture to rival All The President's Men. Rarely has an investigation felt more honest or thorough. As for how John Carroll Lynch cocks his head and 
stares directly at the camera when 
he sits down to be interviewed, it's a touch that might even have impressed Alfred Hitchcock.