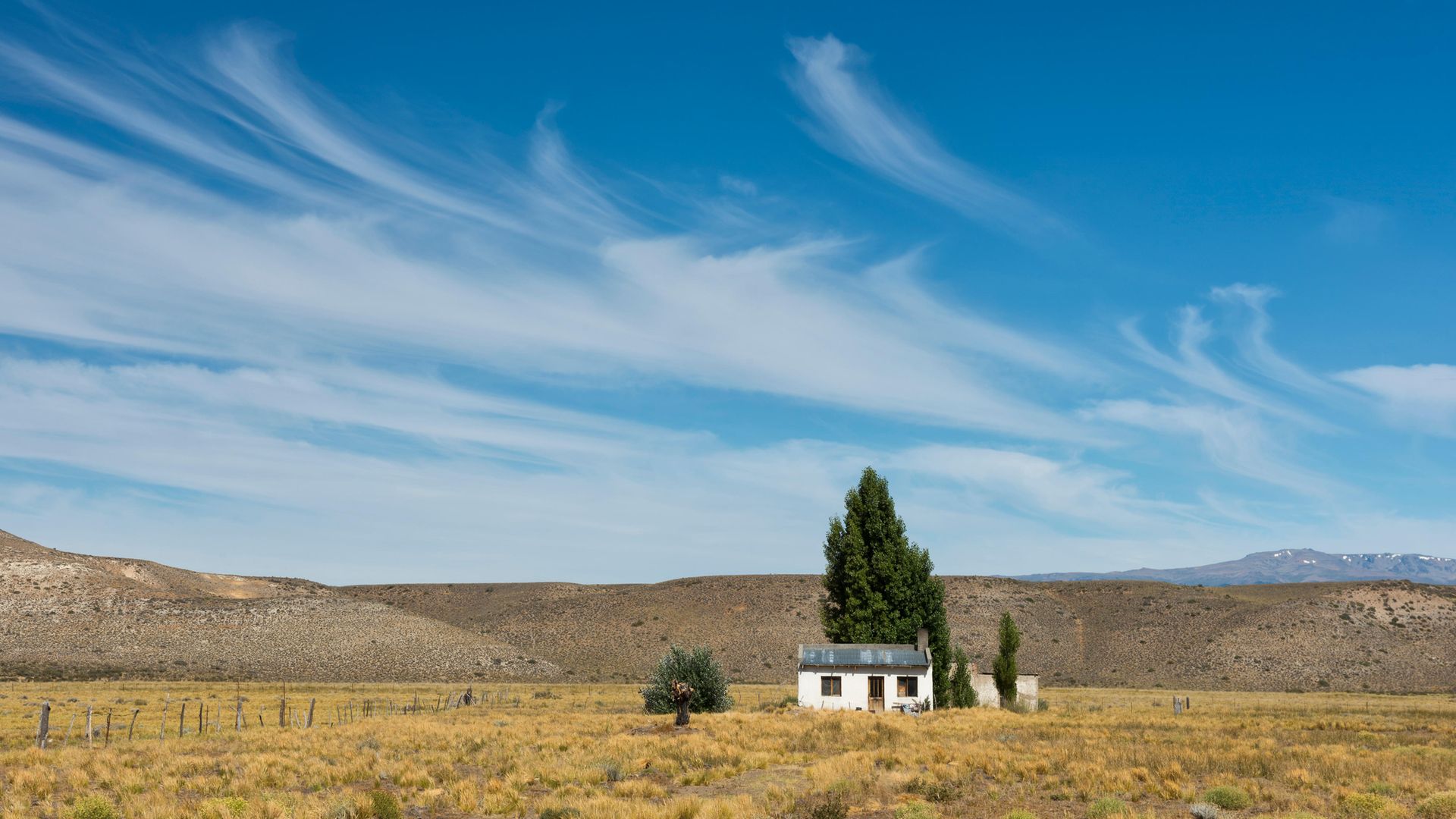 It wasn't only the English language that spread around the globe during Britain's age of imperial expansion, says PETER TRUDGILL.  
The three major surviving indigenous languages of the island of Britain are English, Welsh and Scottish Gaelic. We are very familiar with the fact that, since the beginning of the 17th century, English has spread far and wide around the globe. As a result of emigration and colonisation, there are colonial varieties of English to be found, if not all over the planet, then in very many parts of the world, notably North America, the Caribbean, Southern Africa, Australia, and New Zealand.
But the language in which this newspaper is published is not the only British language to have set off on a long journey around the world. In fact, all three of our major British languages have spawned overseas colonial varieties which are spoken in parts of the world distant from Great Britain, as a result of emigration.
As far as Welsh is concerned, the language is surviving rather well in contemporary Wales. But it is a sign of the overwhelming dominance of English on this island that there are very few speakers of Welsh over the age of five in Britain today who cannot also speak English.
If you wanted to find communities of contemporary native Welsh speakers who are unable to speak English, you would have to travel to Patagonia – to the Chubut valley of southern Argentina, where there are thousands of native Welsh speakers who are also bilingual – but in Spanish rather than English. Like English in New Zealand, Welsh is spoken in Patagonia because of mid-19th-century immigration from Britain, in this case from Wales rather than England.
The capital of the Patagonian province of Chubut is called Rawson, a name which is clearly not Spanish or Amerindian – the town is named after the Argentinian Guillermo Rawson, whose father was an American. Other Patagonian settlements have Welsh-language names, for example Porth Madryn (Puerto Madryn in Spanish)  and Trelew, formed from the Welsh word tre or tref, 'village, town', and Lewis, the name of the town's founder, Lewis Jones.
The motivation for establishing a Welsh colony in South America was very much a linguistic one. The original proposal by Michael Jones, a Congregationalist minister from Bala in North Wales, was specifically to set up a colony where the Welsh language and Welsh culture could be preserved, away from the influence of English.
In the end it seems that something like 2,000 Welsh-speaking people emigrated to Chubut between 1865 and 1914. In the province today there are three bilingual schools, and Welsh speakers now number about 5,000. Any of them who travel to Wales to take part in Eisteddfodau there are of course very welcome in themselves, but they are also popular because their presence requires British Welsh speakers to refrain from switching into English.
As far as Gaelic is concerned, speakers of this British language emigrated from Scotland in very large numbers as a result of the tragic Highland Clearances of 1750-1850, one result being that Gaelic was extensively spoken for some decades in Australia and New Zealand.
During the 18th and 19th centuries, significant Scottish Gaelic-speaking colonies were also established in Newfoundland and elsewhere in Canada, notably the Maritime Provinces, which received maybe as many as 50,000 Gaelic-speaking refugees from the Scottish Highlands and Islands.
Gaelic was for many decades the major language of Cape Breton Island, Nova Scotia, which is where the language survives most strongly today. In the 1800s, Gaelic speakers formed a very large percentage of the population of Cape Breton, but sadly there may now be no more than about a thousand native speakers left, although several schools do have Gaelic-language programmes, and it is also taught at the University College of Cape Breton in Sydney, the major town.
Interestingly, Canada formerly also had settlements of Welsh speakers. A Welsh-speaking colony was founded in Saskatchewan in 1902. Ironically, those particular colonists had emigrated from Chubut.
Trevelyan
The Welsh word tref or tre, 'town, village, homestead', is also found in the closely related language, Cornish. The element occurs in many place-names in Cornwall and Wales, as well as in neighbouring Herefordshire, and consequently in several British locative family names. Examples include Tremain, Trelawney, Trethowan and Trevelyan.