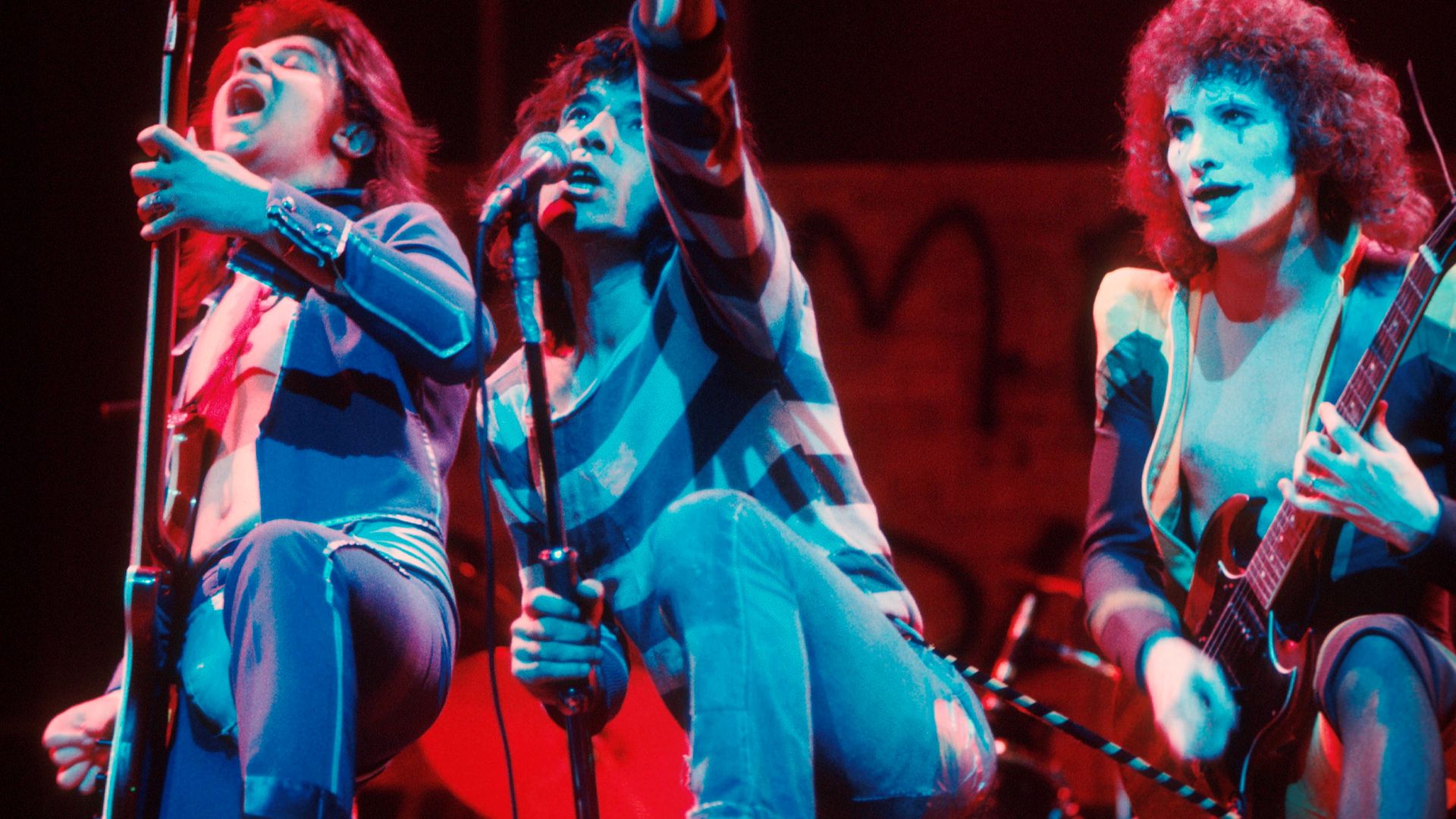 SOPHIA DEBOICK on the music of the Scottish city.
A white teenager with a voice like a world-weary soul singer twice her age could only be a product of Glasgow. Lulu grew up in the city's Dennistoun district amid poverty and violence, but she put Glasgow's mark on the charts as the British pop era was gathering speed, with her debut Shout climbing to No. 7 in June 1964.
Glasgow is Edinburgh's scruffy sibling and a city of self-assured toughness. While the Scottish capital pushes its tourist-baiting architectural beauty and connections to Burns, Glasgow – once a world port and major seat of industry in the 19th century – has suffered from its associations with industrial decline and deprivation.
But Glasgow is Scotland's cultural heart and one of the greatest music cities in the world. From the beautiful Òran Mór venue inside a former church, to the famous Barrowlands, it has some iconic venues, but it is its many smaller stages and history of independent labels – as well as a strong sense of local identity and camaraderie – that have provided the soil in which its talent has grown.
In 1975 AC/DC's Angus and Malcolm Young, who had escaped the Glasgow slums via the assisted passage scheme to Australia, defined hard rock which their debut LP High Voltage, but back in Glasgow itself an equally hard-rocking band was producing music steeped in Glaswegian wit and grit.
Amid the slow demise of glam rock, The Sensational Alex Harvey Band were astonishing outliers. Onto solid rock foundations they grafted continental cabaret and literary, socially-conscious lyrics. Lest anyone should think this involved taking themselves seriously, virtuoso guitarist Zal Cleminson was never seen without his full face of Pierrot make-up, while heartthrob bassist Chris Glen's trademark was a blue leather jockstrap.
The eponymous Harvey had a ferocious stage presence and perennial air of violence, but there was always humour too, and he once said "I guess it comes of living in Glasgow. If you don't laugh you tend to end up an awfully moany, preaching sort of person. I think it's probably better to laugh".
Born in the Gorbals in 1935, Harvey had been a jobbing musician for 20 years when SAHB came to prominence. A veteran of the skiffle scene, he was battle-hardened through extensive touring with his Big Soul Band, who had built a reputation as a creditable blues outfit. By 1972 he seemed to have done it all, but that was when he co-opted the members of Glasgow band Tear Gas to form SAHB and one of the most individual bands of the decade – or any other – was born.
SAHB recorded some remarkable covers: the W. H. Auden socialist parable Roman Wall Blues, crooner's favourite The Impossible Dream, as well as Jacques Brel's Next and Tom Jones' Delilah (their principal hit, it was a No. 7 in the summer of 1975). But the well-read Harvey's mind was populated by historical figures, mystical creatures, bogeymen and superheroes, and SAHB's original songs were wildly inventive.
There was the tongue in cheek history lesson of Boston Tea Party ("The king has said he's gonna put a tax on tea/ And that's the reason y'all Americans drink coffee"), the environmental parable of The Tale of the Giant Stone Eater, the gothic-horror-meets-hard-rock of The Faith Healer, and the Captain Marvel-type character Vambo. Harvey's death from a heart attack the day before his 47th birthday meant the loss of a symbol of Glaswegian chaotic creativity.
In the next decade, Glasgow was rapidly becoming a different place. Industrial decline in what had been a coal, steel and shipbuilding city, was biting, but Glaswegian music was having a moment in the sun. Orange Juice, who had started out on Glasgow label Postcard Records – the first of several influential independent labels in the city – had a hit with the arch Rip It Up in 1983 after signing to Polydor.
Other local bands had major label success through the decade. Simple Minds broke the Top 10 with Don't You (Forget About Me) and Alive and Kicking in 1986. The blue-eyed soul of Hue and Cry and Wet, Wet, Wet, both debuting in 1987, was followed by the transcendent, melancholy pop of Deacon Blue, whose Dignity (1988) was inspired by the street cleaners that walked past Ricky Ross's Pollokshields flat. Their Real Gone Kid (1988) was a No. 8 hit, and Texas's I Don't Want a Lover also went to No. 8 in 1989.
But the 1980s also saw an under the radar explosion of indie rock in Glasgow. First there was The Blue Nile, whose angular track A Walk Across the Rooftops (1984) was an ode to Glasgow's West End, including a mention for the area's Saint Stephen's church. The Splash One club in the city centre, partly run by Bobby Gillespie, later of The Jesus and Mary Chain and Primal Scream, opened the following year.
Then there was the trio of off-beat indie-pop bands who emerged from Bellshill outfit The Pretty Flowers: BMX Bandits, The Vaselines and Teenage Fanclub. While they were then little-known at home, this scene exerted a formative influence across the Atlantic, as Kurt Cobain called Teenage Fanclub "the best band in the world", claimed "If I could be in any other band, it would be BMX Bandits", and covered The Vaselines' Jesus Wants Me For a Sunbeam during Nirvana's 1993 MTV Unplugged set.
It was only in the 1990s that Glasgow's indie sounds broke out to the mainstream. It was a pivotal year for the city. Glasgow was Capital of Culture. The Soup Dragons' I'm Free and Primal Scream's Loaded embodied the baggy-indie-rave spirit. Legendary venue King Tut's Wah Wah Hut opened, and three years later Glaswegian Alan McGee signed Oasis to his Creation Records after seeing them play there.
As the 1990s rolled on, Glasgow couldn't claim any Britpop big beasts, but it saw a surge of creativity at that period's tail end. That Glasgow was up to something unconventional became clear to the rest of Britain in 1996.
That year kitsch punk pop/ electropop trio Bis appeared on Top of the Pops as teenage unknowns performing the by turns crunchy and cutesy Kandy Pop (the song was released on Chemikal Underground, founded in 1994 by another local band, The Delgados, and also home of the atmospheric instrumentals of Mogwai). Belle and Sebastian's acclaimed debut Tigermilk was released, as well as the debut of Urusei Yatsura – a band named after a manga series and championed by John Peel. The LP's opening track, Siamese, namechecked local bands and was a manifesto for the whole scene: "Teenage nightmare hippy children/ Take a stand, make a plan/ Form a gang, a lo-fi band."
While venues like Nice N Sleazy on Sauchiehall Street and 13th Note on Glassford Street, now on King Street, were hubs of this late 1990s scene, they would provide a platform for the biggest Glasgow band of the 2000s. 13th Note was co-founded by John Williamson, manager of Belle and Sebastian and Bis, and was where one Alex Kapranos, sometime guitarist in The Yummy Fur who played early gigs at Nice N Sleazy, was a bartender as well as running the Kazoo Club and 99p Club in the basement. As frontman of post-punk revivalists Franz Ferdinand, Kapranos would evoke both the fey pop of Orange Juice and the intellectual bent of Alex Harvey.
While Franz Ferdinand's art school aesthetics got a rapturous critical reception (they bagged the 2004 Mercury Prize), the five-year run of 10 consecutive Top 20 hits between 1998 and 2003 for Travis, who had first formed at the Horse Shoe Bar on Glasgow's Drury Street, meant they could lay claim to being the city's most commercially successful rock act of recent years, even if the critics spurned them. The ubiquity of The Fratelli's Chelsea Dagger (2006) in the late 2000s, and the release of Glasvegas' eponymous debut LP two years later meant the Glaswegian indie machine rolled ever onwards.
When a police helicopter crashed into the Clutha Bar in 2013, killing 10, both Glasgow's local music scene and its strong sense of community was highlighted, and the historic venue was rebuilt after a series of benefit gigs. Today a portrait of Alex Harvey stands by the stage, as well as on the external mural featuring other past players and patrons of the venue, a symbol of Glaswegian pride even in the face of adversity.
FEATS OF FOLK
Glasgow has a rich folk heritage. The Glasgow-born Donovan emerged in 1965, and the same year Billy Connolly, from the dockland slums, founded The Humblebums with Tam Harvey (later, Paisley's Gerry Rafferty would also join). For a short time in 1966 Clive Palmer of the Incredible String Band ran Clive's Incredible Folk Club from 134 Sauchiehall Street. The folk inheritance runs through Glasgow's indie history too, and the indie-folk of Amy MacDonald, who cut her teeth on the Glasgow live scene as a teenager, took the tradition into the next century when This Is the Life became an international hit in 2007.
What do you think? Have your say on this and more by emailing letters@theneweuropean.co.uk
Most popular