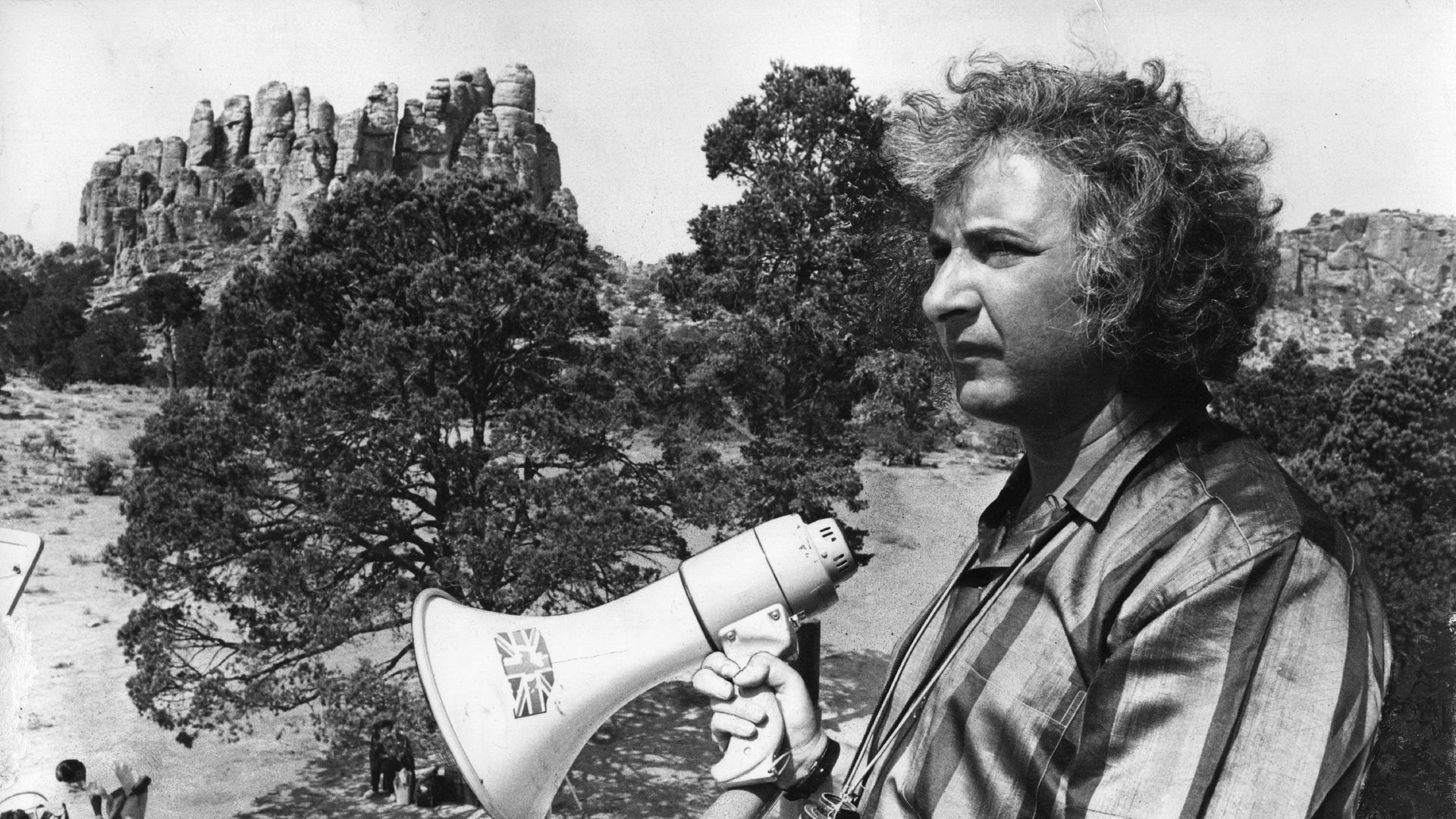 TIM WALKER on his run-ins with Michael Winner, a thin-skinned character whose reputation has come under fresh scrutiny in the #MeToo era
The late Daily Mail gossip columnist Nigel Dempster loved to have a flutter. When I worked as his deputy around the turn of the millennium, he'd be watching the racing on television most afternoons. On one occasion, Michael Winner, the director best known for the Death Wish films, was being randomly interviewed at some race meeting and was holding forth on the runners and riders. He was wearing a vast puffer jacket with multiple zips and pockets. Dempster, cackling wickedly, reached for his phone and called Winner's mobile.
We saw Winner panicking as his Copacabana ringtone sounded, desperately trying to find the pocket in which he'd placed his mobile, and, just when it looked like he was about to find it, Dempster hung up. Then, when Winner started talking again, Dempster called once more, and again the Copacabana drowned him out. This ritual was repeated and over. It was a form of inter-active television that had the whole diary office crying with laugher.
In September 2003, when it was announced Dempster was retiring on account of ill health, I'd moved to the Sunday Telegraph and wrote a piece paying tribute to the old boy and recalled the Winner story. When it was published, Winner startled me by contacting my editor and disputing it ever happened and an angry letter from him, accusing me of being a liar, appeared in the newspaper the following week.
Channel 4 Racing hadn't the resources to dig out the clip and Dempster himself was at that point unfortunately too ill to express a view one way or the other. Happily, Merryl La Trobe, who had been Dempster's personal assistant, then wrote in to confirm that she recalled the incident every bit as vividly as I did.  
I'd formed the impression a long time ago that Winner was a nasty piece of work. Margaret Levin, an old friend of mine who presided over Wiltons restaurant in St James's and a really lovely woman, told me he was 'vile'. She had been subjected to a campaign of vilification by him in the restaurant reviews he wrote for the Sunday Times because she refused to be bullied by him. Neil Libbert, an affable photographer I knew, had meanwhile told me how he'd once tried to park outside Winner's home in Holland Park. "Out he came and stood in the place and told me to 'f*** off',"  Libbert told me. "I said, 'This is a public street, I'm entitled to park here,' and he said 'no you're not, f*** off, it's the law of the f****** jungle here'." 
Before our very public row over the Dempster incident, Winner had asked me out for lunch several times over the years, but I'd always declined. He struck me as a preposterous figure. He hadn't made a film in years and all he had to keep him in the public eye were the restaurant reviews he wrote for his friend Andrew Neil at the Sunday Times and his full-time job as a general rentaquote for journalists. I also happened to loathe his films.
After his death in 2013, Marc Sinden, the son of Sir Donald Sinden, got in touch with me to say how, when Winner was directing him in The Wicked Lady, he told him to stand in front of a door and "look surprised" when he opened it. "Well, I was surprised – there in front of me was a couple actually humping. It took eight takes, and finally the boy ran off leaving this poor girl stark naked. I gave her my coat and asked her 'why did you do it?' and she said 'Mr Winner said if I didn't do the scene, I would never work in films again'."
His fellow actor Peter Bowles, meanwhile, told me how, after he had alluded in his autobiography to an occasion when a Sloaney girl in Winner's employ had told him that she regarded her boss as a "c***", Winner phoned him demanding to know her name. "I said to him 'Michael, it happened 40 or 50 years ago, I can't remember.' I think he still wanted to have his revenge on her."
Still more stories emerged about Winner and the way he treated women after the Harvey Weinstein scandal. Marina Sirtis, who was directed by Winner in Death Wish 3, said what he did to her made her hope he would "rot in hell for all eternity".
What do you think? Have your say on this and more by emailing letters@theneweuropean.co.uk
Most popular