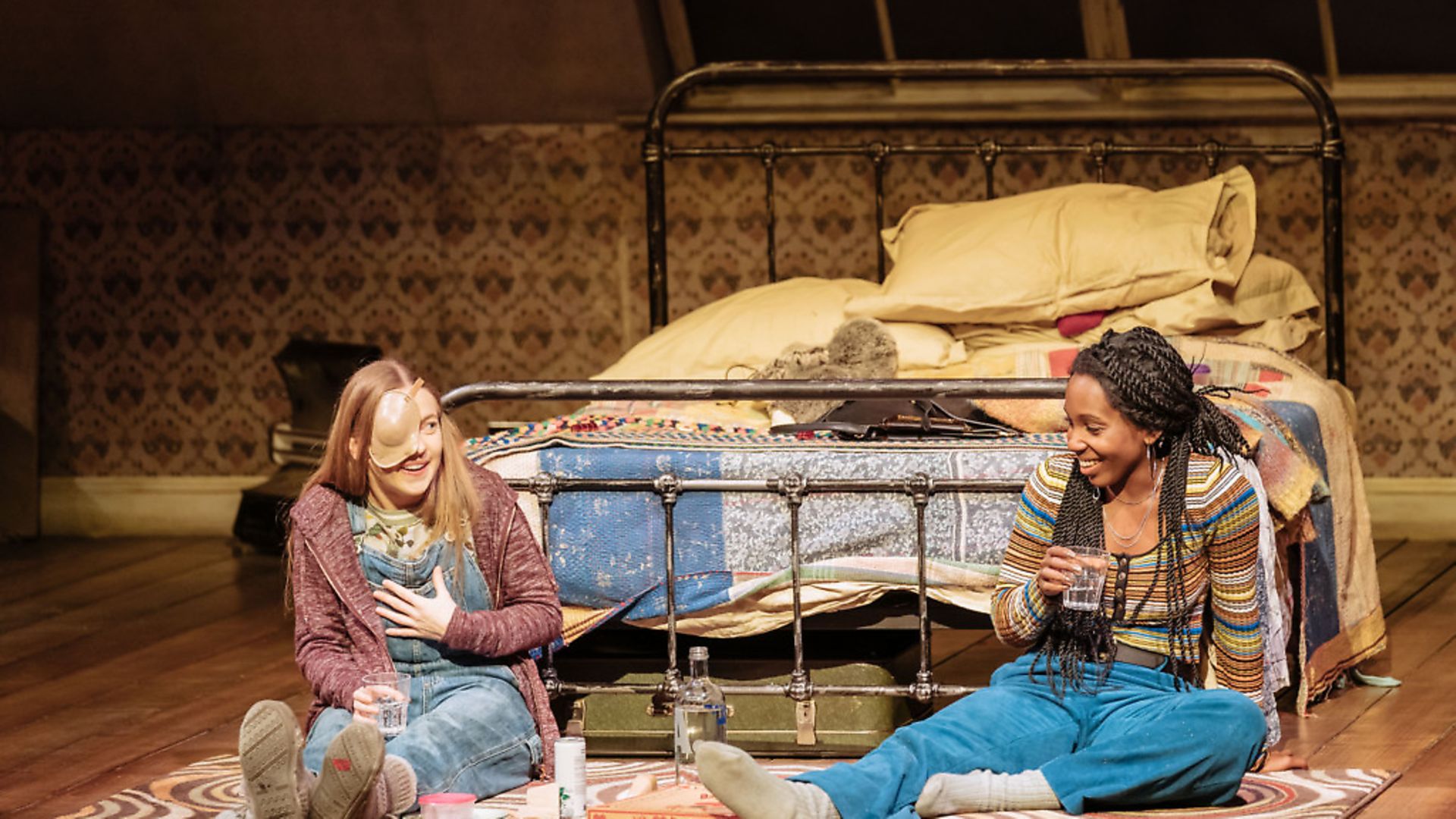 Tim Walker reviews the National Theatre's production of Edgar Allan Poe's grisly tale, The Tell-Tale Heart
Peter Cushing knew his craft and numbered among his fans Laurence Olivier, who cast him as Osric in his 1948 film adaptation of Hamlet, and he toured with the great actor and the Old Vic Company in Australia. One thing Cushing was shrewd enough to understand about horror is that you have to play it seriously. One snigger from the audience and you are dead.
This is the problem I have with the National Theatre's adaptation of Edgar Allan Poe's grisly story about a murderer driven to confess by the imaginary beating heart of the victim. There were sniggers galore from the audience the night I saw it. I hadn't a clue to start with whether it was being done as straight horror or satire, if not a Christmas panto. Call me old-fashioned, but horror has to do what it says on the tin, just as comedy and romance and all other forms of drama should.
Poe's original tale is so short that it is no more than a broad concept for adaptors and directors, and so I have no problem with a lot of the liberties that Anthony Neilson – who has adapted and directed this production – has taken. He makes both the murderer and victim women. The former is Nora, a landlady, and the latter is Camille, a playwright who has lately taken a studio in her large townhouse.
Nora has a large eye-patch in the opening scenes and eventually Camille persuades her to take it off. She reveals what ought to be an eye of horrifically large proportions. The scene ought to be as shocking as the unmasking in The Phantom of the Opera, only it is not. It is hilarious. Funnily enough, it put me in mind of a scene in the 1984 comedy Top Secret! when Cushing's eye – apparently enlarged by a magnifying glass – turns out, when he puts the glass down, to be genuinely enormous.
I don't entirely blame Imogen Doel, as Nora, for making such a hash of the scene. The make-up is preposterous: the eye looks very much like a big egg clumsily attached with superglue to her head. The mood of the audience when the big moment comes is all wrong, too, as it follows some awful jokes about lavatories, porno films and an attempt at a lesbian seduction scene.
Tamara Lawrance does her best as Camille, but it's clearly a thankless task trying to play opposite a gigantic eye, and, with the audience becoming increasingly helpless with mirth, one saw only a look of grim determination on her face just to make it to the final curtain with some dignity intact.
It's a pity, as the National has never really managed to nail horror as a genre before – one thinks of a rather disappointing stage adaptation of the film Theatre of Blood in 2005 – but the West End has shown with shows such as The Woman in Black that it can be done very effectively and successfully. As Cushing would no doubt have said, horror is simply no laughing matter.
The Tell-Tale Heart
National Theatre, until January 8
***
Most popular