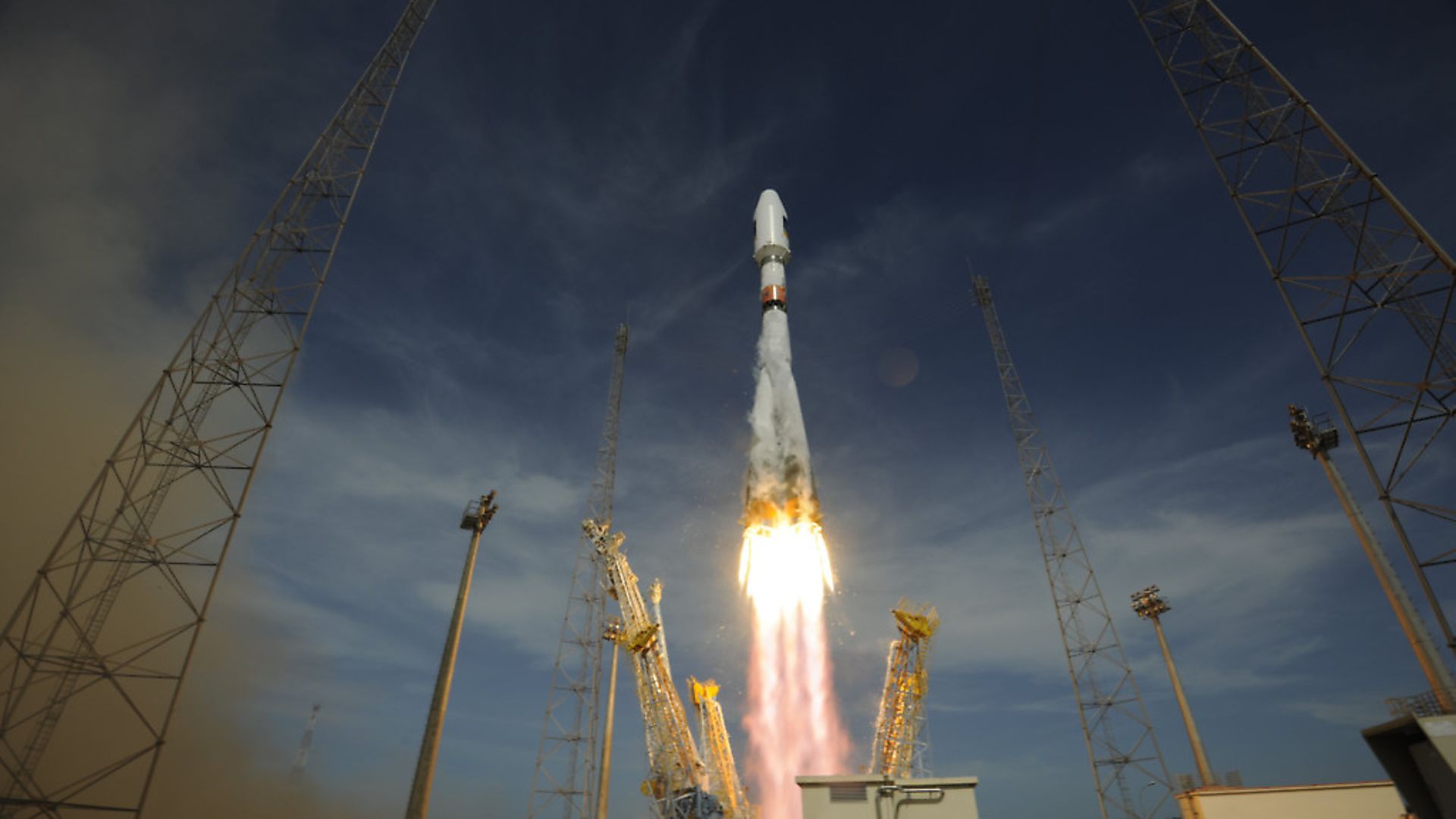 B​rexit could wreak havoc on our science industry. ANGELA JAMESON fears for the future of Britain's brightest
Dr Graeme Malcolm, the chief executive of Glasgow's M Squared Lasers, was talking to a group of young entrepreneurs and investors from the tech sector.
What he said was top class bragging for geeks: 'We can now talk to about 10 Nobel laureates – that level of collaboration is not always seen in business,' he said.
The audience, brought together by venture capital investor BGF Ventures, was duly impressed that tiny M Squared Lasers has some of the world's foremost physicists on speed-dial, thanks to its ability to assist the European Space Agency, at short notice, on a crucial project recently.
It's not just larger companies such as Airbus and Dassault who are integral to some of Europe's biggest projects that are literally at the forefront of science.
Science has always involved collaboration and if businesses want a part of it, they have to fit in with that philosophy. For Dr Malcolm, the ability to collaborate literally levels the playing field for a small business.
But Brexit is a huge looming cloud on the horizons of science, threatening funding, overshadowing progress and most of all endangering collaboration.
This week Gavin Williamson has said that Britain will build its own version of Galileo, the €10bn satellite navigation project which is supposed to provide an alternative to the US GPS, which currently dominates.
The lone project has been started because Brussels is questioning are involvement, and commitment, to Galileo – even though the UK has funded around 12% of the project and won 15% of contracts on it.
The EU is freezing us out of parts of Galileo and the Copernicus project – the European Earth Observation programme – even though Theresa May has long said that she wants to maintain close defence relations with the EU. A backup facility for receiving military-grade data from Galileo was recently moved from Swanwick in England to Madrid.
The deepening row between the UK and Brussels gives a foretaste of how messy the Brexit divorce is getting.
Hi-tech companies are anxious that we are going to lose opportunities in what could be a huge new business sector. We had aimed to control 10% of the global space industry by 2030 – it's a target that looks increasingly unreachable. Private capital is keen to invest in the space industry, but it can never replace government commitments in their entirety.
At the moment, the UK's own space budget is £387m a year and the bulk of it (£289m) currently goes to ESA. Building our own version of Galileo will require a significant leap in funding just to cover work that has largely been done.
There is much more that the UK could be spending its money on in terms of science and space exploration, rather than replicating what has already been done.
There are already four global navigation satellite systems in orbit – Galileo, GPS, Russia's GLONASS and China's BeiDou. Trying to put a fifth British version together would need years of development.
There would really seem to be only three winners out of the whole scenario: Russia, China and the US.
This is a battle that we really need to resolve for the benefit of maintaining a productive defence alliance with our closest neighbor. Where there is overwhelming mutual interest, as there is here, the UK and Europe need to agree and our defence secretary's DIY threat does not help.
Ministers can rush around making positive statements about science – talking up artificial intelligence, driverless cars, life sciences and physics – but actions, sadly lacking, speak louder than words.
Problems over funding for academic research, funding for venture capital investment and difficulties in bringing the most talented individuals to the UK are already apparent in the scientific community.
If this continues, we can not be confident that we will be able to retain any sort of science superpower status.
Most popular