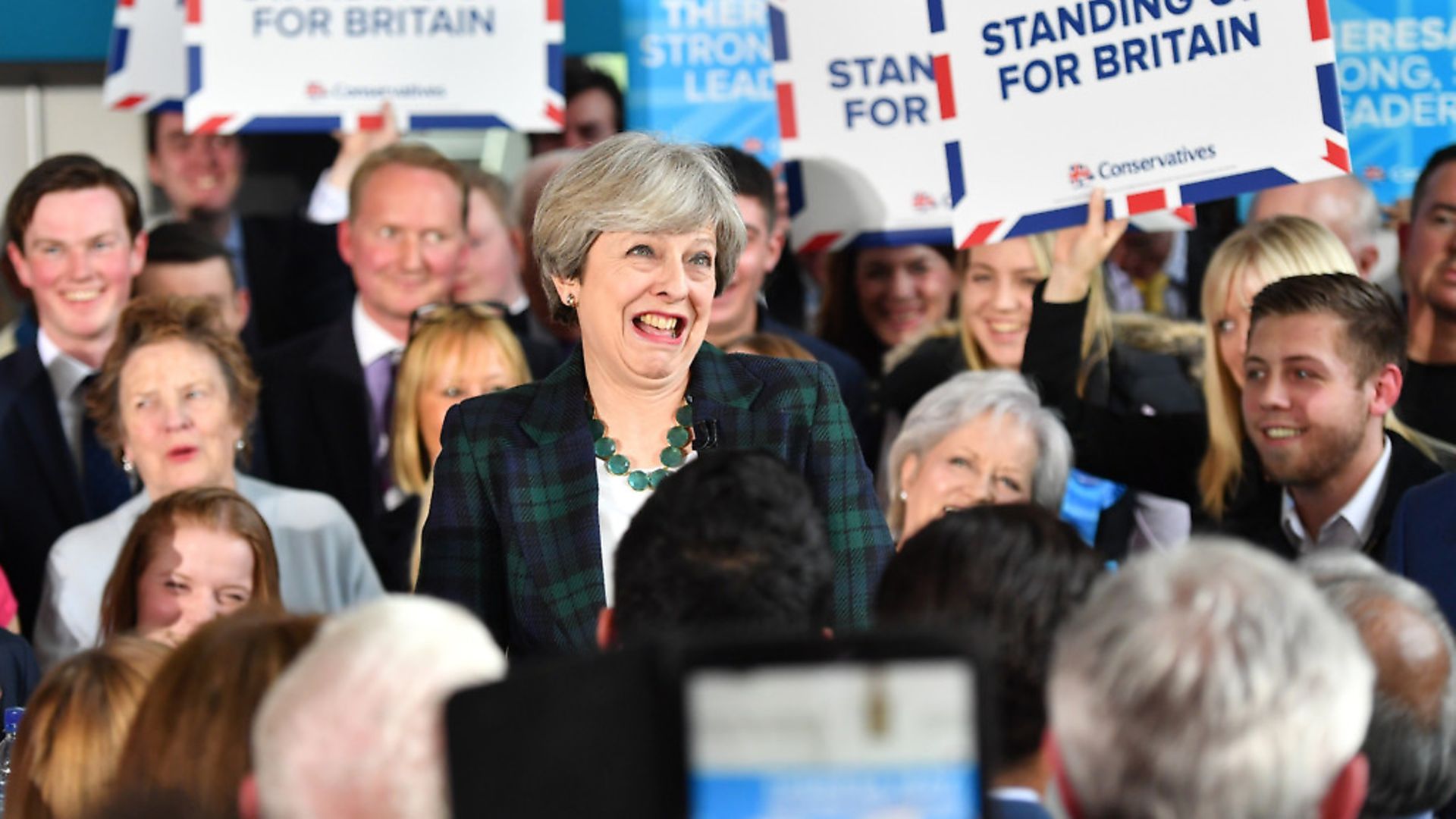 Tories secretive about key funders, John Sweeney challenges BBC about why it dropped Arron Banks investigation and more hot air from Charles Moore.
After eyebrows were raised when it turned out that the largest single donation the Tories received in the first week of the election campaign had come from Russia with love – £200,000 from Lubov Chernukhin, wife of Russian oligarch Vladimir Chernukhin – the party appears reluctant to divulge much more about its funders any time soon.
Mandrake can disclose that although it admitted that it had received £5.7 million, the party has still to get around to naming the major donors to the Leader's Group who paid to socialise with Theresa May, during her last months in office. It costs a basic £50,000 a year to belong to this fundraising outfit.
As the party's own website makes clear, it's essentially cash for access: "Members are invited to join the Leader and other senior figures from the Conservative Party at dinners, post-PMQ lunches, drinks receptions, election result events and important campaign launches."
Last updated in June 2018, the list revealed a host of Brexit backers had met with May, including Jacob Rees-Mogg's business partner Dominic Johnson and the Vote Leave donor Hardy McLain. The Leader's Group is one of eight donor clubs run by the party, and is the only one to reveal the sources of its funds. None of them are registered with the Electoral Commission.
Nemesis
Whether it's Boris Johnson laying a wreath at the Cenotaph, a vicar on Newsnight or now an audience member on Question Time, nothing is ever quite what it seems on the BBC these days.
The latest jaw-dropping incident involves the man who was involved in a heated exchange with Jeremy Corbyn on anti-Semitism in a special edition of the programme last week. He turns out to have been a Tory activist named Ryan Jacobsz, who had been on the show three times before at various locations around the country, which makes him something of a pro.
Mandrake expects a lot of what has gone wrong at the BBC on Lord Hall's watch to be laid bare when its former journalist John Sweeney's complaint to Ofcom is heard. He alleges how investigations into, among others, Arron Banks, Roman Abramovich and Tommy Robinson were all dropped by the powers-that-be.
I worked for a while with Sweeney and I found him difficult, fearless and totally oblivious to the powerful people he was annoying, who included Sir David Barclay, the Telegraph co-owner. If only there were more like Sweeney still in journalism.
Hot air
In order to be a fully-paid up JCB man – Journalists and Columnists for Brexit – it's necessary to write pieces critical of those who show too much concern for climate change.
Over the weekend, Charles Moore was holding forth to the Daily Telegraph's remaining readers about how awful it was that Labour had acknowledged climate change in its manifesto. "Politicians think there are lots of votes in green panic," he wrote. "They will learn too late that they are exaggerating."
Moore fails to mention he sits on the board of Lord Lawson's climate change-sceptical Global Warming Policy Foundation, an organisation that receives generous donations from America and which was allegedly coordinating with eight other right-wing think tanks – based in and around offices at 55 Tufton Street – to push for a hard Brexit.
Odd one
It's all change at the Catholic Herald whose senior executives – under its former editor Damian Thompson – met with Steve Bannon exactly a year ago.
The newspaper – now owned by William Cash and the disgraced former Tory MP Brooks Newmark – has just reported the departure of Cristina Odone, who has lately ceased, too, to be involved with the Legatum Institute. The businessman Peter Sheppard is also departing.
Lord Conrad Black – its former owner – remains a director of the ailing paper, along with the hotelier Rocco Forte, which its latest accounts show is carrying accumulated trading losses at £131,131.
Newmark and Forte are among those who attended the meeting with Bannon at the so-called Breitbart embassy in Washington, DC. Bannon is reportedly interested in acquiring the Daily Telegraph, once owned by Black's Hollinger group.
Most popular