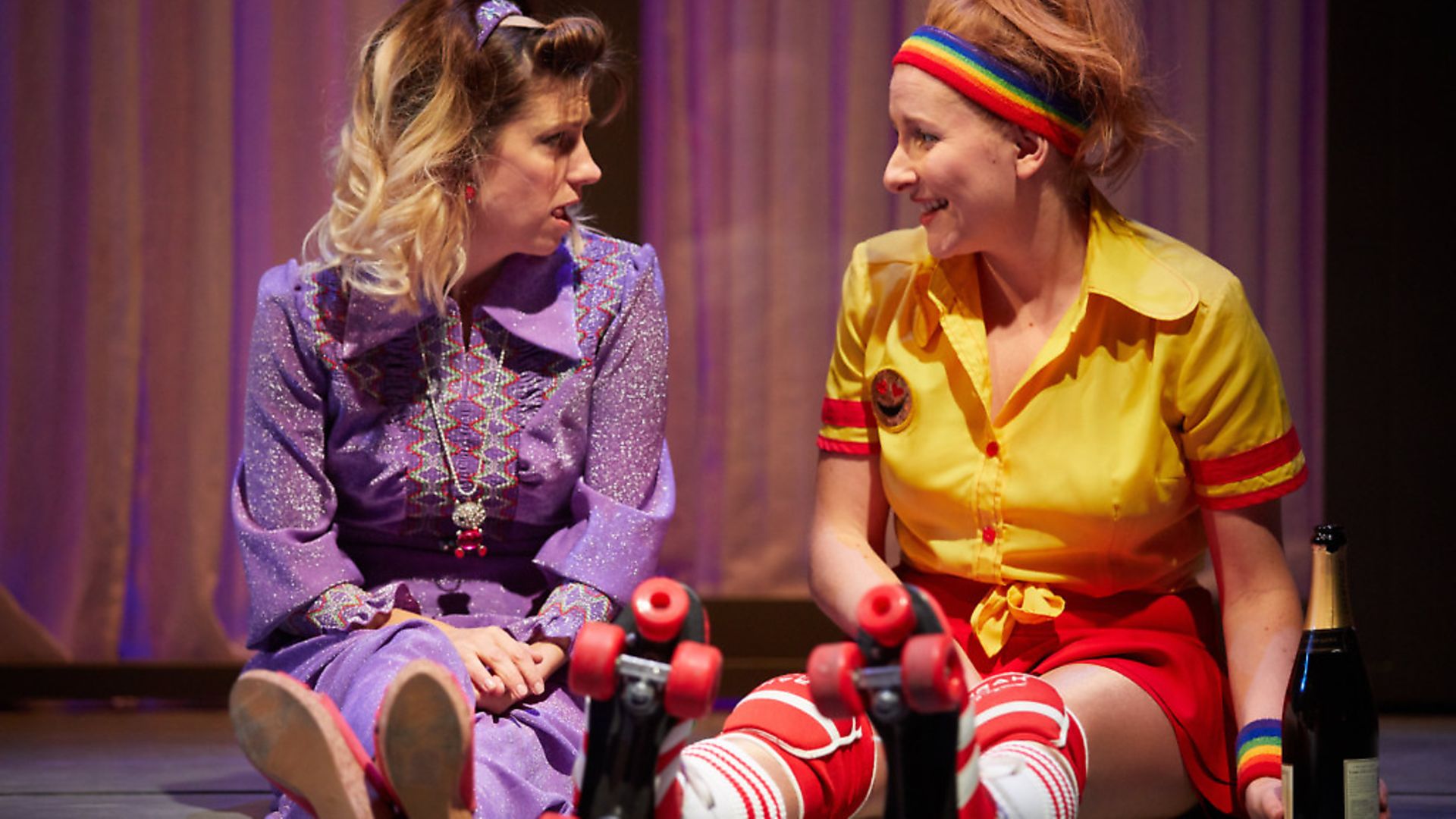 Tim Walker on Indhu Rubasingham, the best and brightest young theatre boss we have in this country.
One of the occupational hazards of being an artistic director of a theatre is that you can all too easily find yourself distracted from what's happening on the stage by the lampshades that need to be replaced in the common areas, or whether it's possible to get better value loo rolls for the lavatories.
It's the misfortune of Indhu Rubasingham – the best and brightest young theatre boss we have in this country – that the old Tricycle in Kilburn, north London, should have found itself in dire need of a complete refurbishment during her tenure.
It says a lot about her indefatigability and resilience that she has managed not only to reopen the doors to a magnificently re-designed venue – which is now much more maturely rebranded as The Kiln – but she has also managed to kick off a challenging new season of plays with Alexis Zegerman's cheekily-named Holy Sh!t, which she directs herself.
The play taps into what I sense is a growing apprehension about the role that religion plays in our lives. Does it hold us back or help us to move forward? Is it a unifying and civilising force or a cause of divisiveness and primitive hatreds?
The setting is a bourgeois neighbourhood where two apparently liberal couples are fretting about organising the best possible schooling for their children. Nick and Juliet are a mixed race Anglican couple – Daon Broni and Claire Goose – and their friends Sam and Simone – Daniel Lapaine, right, and Dorothea Myer-Bennett – who are secular Jews.
The approach of the latter couple to their nominal faith becomes something of a moveable feast as they plot to get their offspring into the nearest highly-rated church school.
It gets more traumatising by the minute as it becomes clear that every character in the piece feels discriminated against for one reason or another: Nick who feels his colour is still an issue, Juliet because she worries about the erosion of the rights of the indigenous race, and Simone – with a resonance that seems especially uncomfortable right now – talks of her distress at the casual anti-Semitism she has to face even at the school gates.
Probably there is a line somewhere or other in this play to offend everyone – of all faiths and perhaps even none – but it's an intelligent, well directed, brave, challenging and timely piece.
This isn't going to get me into the Kingdom of Heaven, but I came out of it rather going along with Nick when he said 'religion is the biggest collective fraud man ever committed – that and Bitcoin'.
Still, my faith in Rubasingham – a woman who has got plays from Kilburn on to the stages of the West End and Broadway – is as strong as ever. Kilburn is lucky to have her.
Most popular