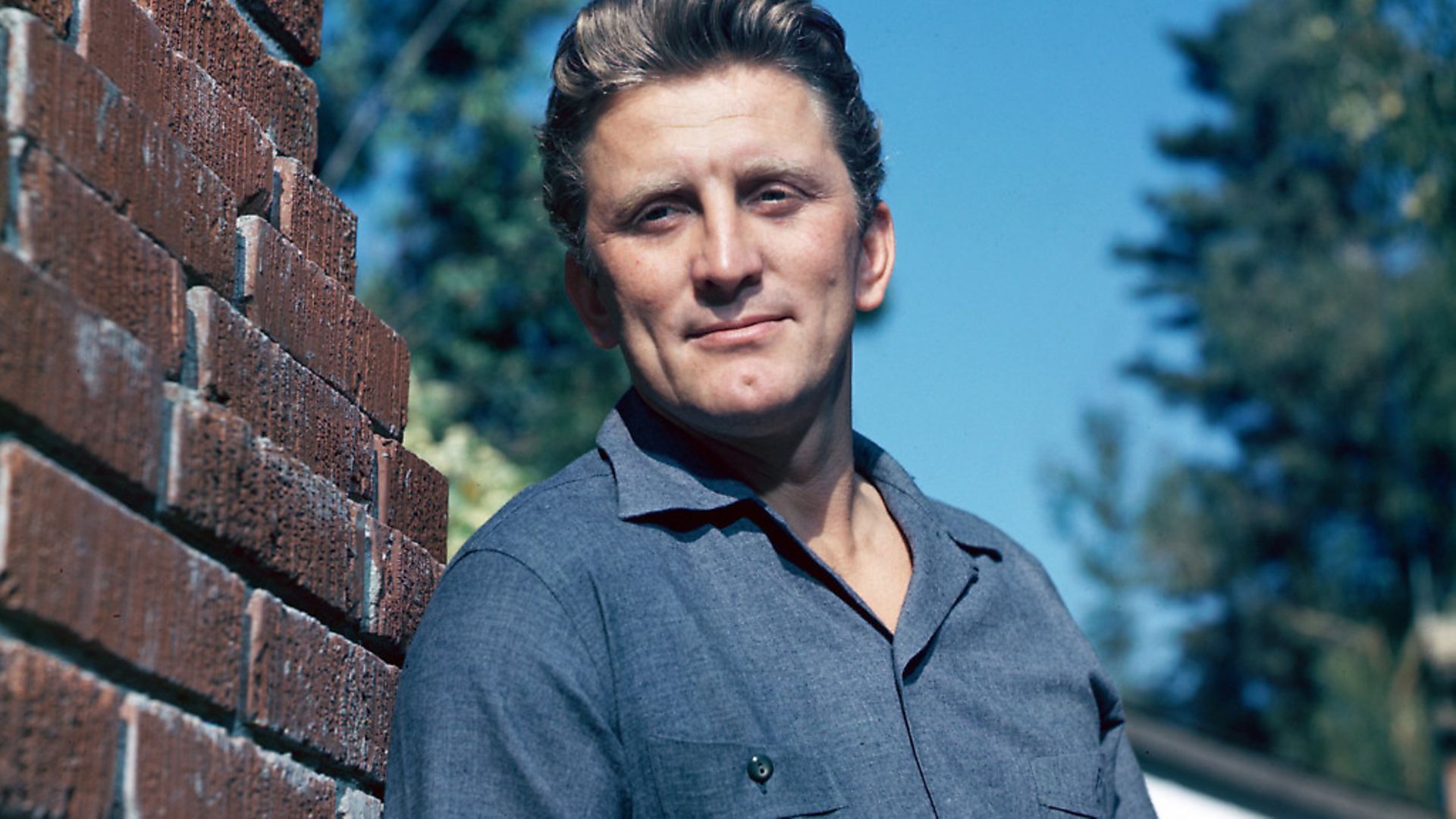 TIM WALKER on Kirk Douglas, the Hollywood legend in no mood to talk
When Kirk Douglas died earlier this year at the age of 103, there was quite properly a great fuss made about him. The man who had dared to stand up to the McCarthyite right in America by insisting that the blacklisted Dalton Trumbo be credited as the screenwriter for Spartacus – a film Douglas's own production company produced – marked him out as a man of rare courage.
Perhaps no mere mortal could, however, live up to the Kirk Douglas legend, but, even so, I do wish, when I met him in 1991 on a promotional tour for his first novel Dance With the Devil, I'd managed to achieve a bit more of a rapport. He was then 75, still virtually in his infancy given how many years he had yet to live, and charming and well-groomed, but he had an idea about how interviews should be conducted that didn't really allow for the possibility of anything new being introduced into the public domain.
All the big Hollywood stars reach a point when there is no territory in their lives that is left untrodden by journalists and Douglas had passed that point long ago. The chances of him telling a story that he had not told a hundred times before were remote and the only interest really lay in the form of words and the nuances he'd employ when he looked back on all those over-analysed moments.
He was staying at the Dorchester in London in a vast suite overlooking the park and there was a queue of journalists waiting to see him. The guy who'd been in before me had had a dimple on his chin, and, as he was leaving, Douglas was telling him that no man who had a dimple could be all bad. I was led in by the public relations woman and Douglas jumped up to shake my hand, and, immediately seeing I was dimpleless, I could almost see him mentally preparing himself for the fact that I might indeed be all bad.
I think Douglas's classic newspaper drama Ace in the Hole – in which he played a hack willing to let a guy die to further his career – had given him a bit of an attitude to journalists. I probably didn't help matters by trying to be a bit edgy and asking him avant-garde questions intended to provoke. Did he ever get sick of having to be Kirk Douglas all the time? 'No,' he replied. Isn't insanity a necessary prerequisite to long-term stardom? 'No,' he replied. If he'd been a critic, would he ever have been minded to give himself a bad review as an actor? 'No,' he replied.
So I decided to go for the jugular, and, mindful that Michael Douglas had for so long always been referred to as Kirk Douglas's son, I wondered how the patriarch felt – this was after Michael had appeared in the hit television series The Streets of San Francisco and films like Wall Street and Fatal Attraction – now that he was starting to be referred to as Michael's father. Did he ever by any chance succumb to just the tiniest amount of professional jealousy? 'No,' he replied.
All these questions had seemed very clever when I'd thought them up, but they were getting me nowhere at all, so I'd no alternative but to talk to him about his book, a rather formulaic piece of writing about a middle-aged film director falling in love with a former prostitute. He'd had a big success with his memoirs The Ragman's Son and I wondered if he found writing a work of fiction more or less of a challenge. 'I saw this novel like a film: it was a series of scenes, one after the other. I saw it as my job to describe the scenes and that's what I did.'
I finally felt I was getting somewhere and asked him if he had his life over again, he might have focused more on writing than acting? And we're back to a monosyllabic 'no' again. The public relations woman came in, tapped her watch insistently, and said I'd only got another two minutes. I glanced down at my notes – the word 'no' written in shorthand over and over again – and I realised this had not been one of my greatest moments. I finally asked Douglas, as I was leaving, if he thought, if I were ever to interview him again in the future, he could ever envisage himself answering 'yes' to one of my questions. 'No,' he replied, and finally we both laughed. How very different it could all have been if I'd only been born with a dimple on my chin.
Most popular