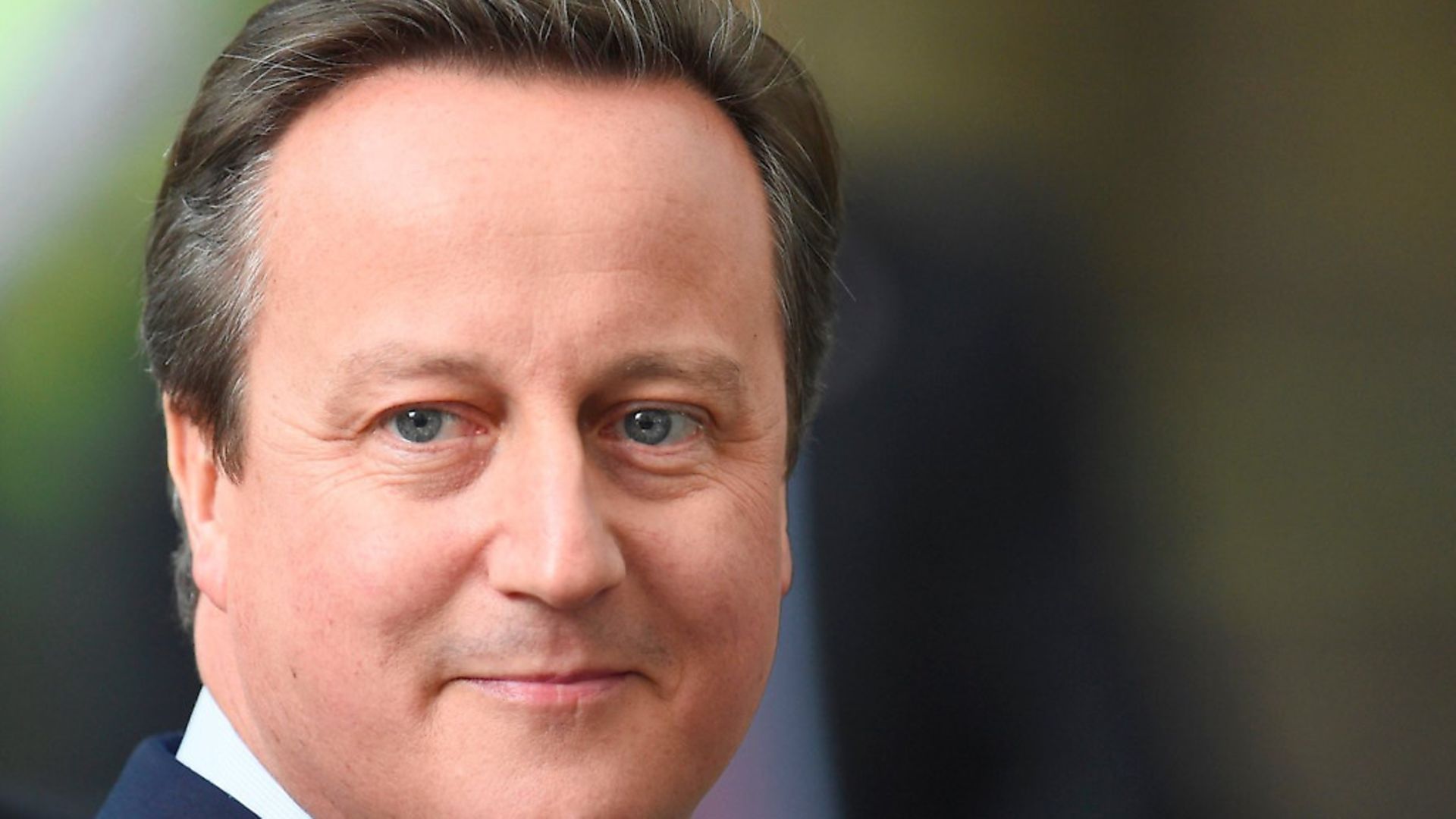 Although David Cameron now has a reputation for being cavalier about membership of even the most worthwhile institutions, he's apparently missing White's, the exclusive St James's club that he quit in 2008 when he twigged it didn't admit women.
'I've been seeing quite a lot of him just lately as a guest, dining with a few friends he still has here,' a member tells Mandrake. 'I've heard talk that he'd like to rejoin – his dad was a member – but, to be honest, there would be a real risk of him being blackballed if he tried. His decision to call the EU referendum – and what has ensued – hasn't met with universal approval within these portals.'
Cameron's spokesman Laurence Mann emphatically denies his boss wants to put in for membership. 'He has not applied,' he tells me. 'I have been asked about this before, but it's total rubbish and I have no idea where it's from.'
Still, Cameron remains a member of his local Holland Park Tennis Club, where he can still kill a few hours playing against people who are willing to overlook how property prices have fallen since the referendum.
He also has Twitter to keep him amused, but finding friends on there is proving difficult for him, too. He has a tendency to express his 'pride' in things, most recently setting up the 100,000 Genomes Project, only to have people tell him that – as with same sex marriage – he can hardly claim to have been the driving force behind it.
Rupert Murdoch may wonder why Cameron can't just get his head down and write his memoirs, for which William Collins – part of the Brextremist media mogul's empire – paid him an £800,000 advance, but he's proving strangely patient with his fledgling author. Mann assures me the book – originally scheduled for publication earlier this year – will be out next autumn, but adds 'no firm date' has been set. Will anyone even remember who Cameron is by then?
Chicken feed
Victory (at last) for Mandrake's campaign to get Boris Johnson to declare his outside earnings – as all MPs should within 28 days – from the Daily Telegraph. Johnson has just admitted to be being paid £275,000 by the twins Sir David and Sir Frederick Barclay for what he says is 10 hours work a month. This equates to a pay rate of £2,291 an hour or around £4.80 a word.
Johnson signed his contract with the Telegraph on July 12, which means he has exceeded the normal deadline to declare his earnings by more than 50 days. Will he face any disciplinary action? 'Rules like that are only for the little, non-Eton-educated people,' one of his disgruntled fellow Tory MPs laments. 'And, besides, he is on the record as saying that sort of money is little more than 'chicken feed'.'
Jet set
The Daily Express claimed the other day that Gina Miller's End the Chaos movement – it brought the issue of Brexit and the Irish border into focus at a widely reported event in Newry last week – is being bankrolled by George Soros.
Miller doubtless wishes that she could count on the support of the billionaire philanthropist as the campaign is proving to be a big drain on her own resources. Certainly every penny is being made to count. There was much talk of her 'jetting' into Ireland last week, but the reality was somewhat less glamorous: an early morning 'red eye' out of Gatwick with easyJet – delayed by two hours – returning the next day with the same carrier and an unwelcome diversion to Luton airport and a landing that was hair-raisingly aborted at the last minute. I've said it once and I will say it again: there aren't any people enriching themselves (or having an easy ride) on our side of the argument.
Jacob's ladder
Jacob Rees-Mogg, is trousering around £15,000 for the 30 hours he puts in each month for his Somerset Capital Management outfit, so his freelance income from the Daily Telegraph is neither here nor there to him. Still, I'm told it grates that the paper clearly values his words of wisdom so much less highly than those of his fellow Brextremist Boris Johnson (see my item above). Rees-Mogg has just admitted to receiving three payments from the paper totalling £1,200 during the summer. What is more, his work would appear to be of diminishing value. For assignments that always took him two hours, he was paid consecutively £600, £350, and, most recently, £250.
Most popular