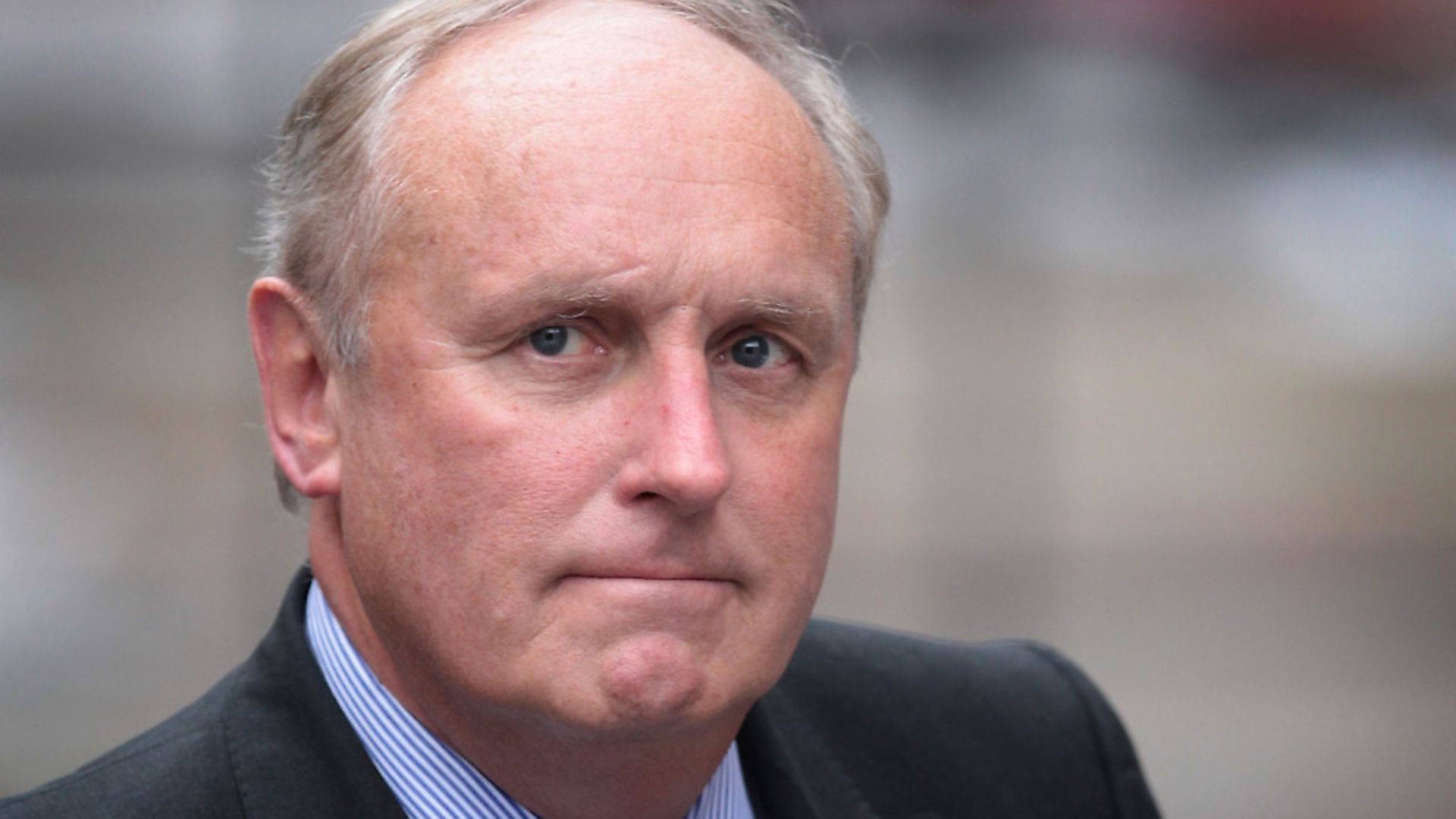 Paul Dacre's Canaird River Company – backed by EU subsidies – reports record profits, Boris Johnson still refuses to acknowledge his Telegraph salary… and how Andrew Marr could raise his game if he only listened to his wife on Brexit.
If Evgeny Lebedev and Sultan Muhammad Abuljadayel fail in their attempt to acquire the Daily Telegraph – and never get to install Paul Dacre as their editorial supremo – the ousted Daily Mail chief always has his thriving hydro-electric business to keep him occupied.
The latest figures for the Canaird River Company, set up in 2013 to harness the power of a river that runs through his 17,000-acre Langwell Estate in Wester Ross in the Scottish Highlands, show it already has a reservoir of profits of £528,000, with £509,000 flowing into the business in 2017 alone.
Ironically, given that Dacre, is one of the principal cheerleaders for Brexit, he and the estate have benefitted from EU farm subsidies to the tune of £226,000 over the past two years. The Daily Mail under his editorship has been noticeably critical of the 'wasteful' way the subsidies are handed out.
The accounts for the energy business just in at Companies House are for the year ended December 2017 and also disclose that Dacre and his son Alexander – who sit as directors of the company, which is 40% owned by the family estate – have stumped up an interest free loan of £2.8million for it. Still, the business is expected to make £20million within 20 years.
Incidentally, Dacre said the other day that Brexit is 'in the DNA of the Daily Mail'. Quite what his late mentor Sir David English – the Europhile creator of the modern Daily Mail, who appointed him as editor in 1992 – would have made of that one can only imagine.
The Daily Mail that English edited campaigned vigorously for Britain to join the EU.
Waiting game
The Advisory Committee on Business Appointments have already given Boris Johnson a slap on the wrists for failing to get clearance from them before he accepted his job at the Daily Telegraph. He signed his contract on July 12, barely three days after he quit as foreign secretary. It wasn't good enough he then sought their approval two weeks later.
Johnson is now trying the patience of the Commons standards watchdog by failing to declare his Telegraph salary – it was £275,000 the last time he did it – on the Register of Members' Interests within the required 28 days.
Mandrake notes that any individual is entitled to complain about MPs who fail to abide by the rules. A serious complaint that is upheld can result in expulsion. Just so you know, details of how to complain are available here: bit.ly/2PCohur
Disunity party
Mandrake reported in April how Simon Franks saw himself as Britain's answer to Emmanuel Macron when it first emerged that he was planning a new centrist party. The vainglorious line was repeated by the Times as it reported that his outfit – now called United for Change – had broken in two.
Adam Knight, the fledgling centre party's chief executive, has quit with some of his staff to set up a new rival organisation after what were described as disagreements over tactics. Where Franks goes from here isn't clear, but the LoveFilm entrepreneur should perhaps have heeded the advice of Lord Ashdown, the former Lib Dem leader. He warned him it's a rather complicated business setting up a new political party.
Her indoors
Jackie Ashley, the Guardian columnist and daughter of the late Baron Ashley of Stoke, sensed things weren't going the way of the Remainers in the run-up to the EU referendum and helpfully suggested a question that they should put to their opponents: 'What would Boris's Brexited, Broken Britain actually feel like to live in?'
Mandrake can only hope that Ashley, now thinks up some equally pertinent questions for her husband Andrew Marr to ask his guests on his Sunday morning show. It currently appears to be vying with the Today programme to give Brextremists the easiest ride possible.
On Sunday, Marr's idea of 'giving both sides' in what now passes for the Brexit debate was to have on David Davis… and Liam Fox.
Most popular