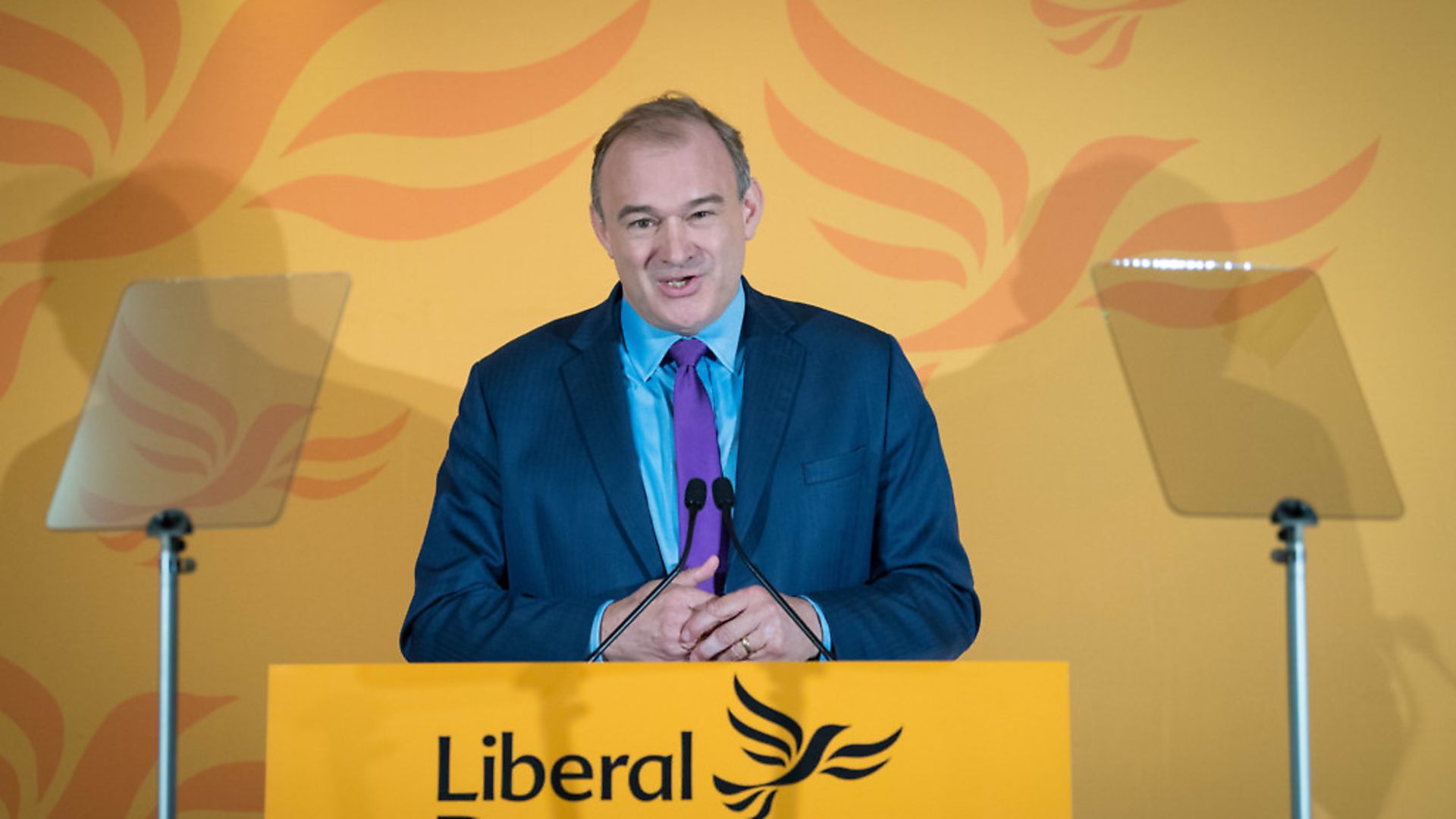 For Tim Walker, who stood briefly for the Lib Dems in Canterbury in the last election, Sir Ed Davey's announcement the party would no longer push for Britain to rejoin the EU was 'the last straw'
Short of The New European coming out for a no-deal Brexit, or the Pope renouncing Catholicism, it's hard to imagine anything more startling than Sir Ed Davey's announcement that the Liberal Democrats will not be pushing for Britain to rejoin the EU. The party has been consistently ahead of the curve on Brexit, and, at the very moment the opinion polls are finally showing a majority now catching up with it on the issue, Davey's decided to jump behind it.
There's no doubt in my mind the deprivations that will be forced upon this country in the New Year, when we'll be left to fend for ourselves, will make the case eloquently and unarguably for an urgent resumption of EU membership.
That is, of course, when Boris Johnson's fantasies will collide head-on with reality and no amount of dissembling will be able to soften the blow.
Davey's statement was admittedly nuanced – the Lib Dems will continue to be pro-European and they will push for stronger ties with Europe – but the essential message was still clear enough. As a way of antagonising traditional supporters, it's right up there with Gerald Ratner telling clients of his eponymous jewellery stores that he'd been selling them 'crap'.
I'm reliably informed that membership figures for the party are falling back dramatically and I very much regret to say that I'm among those for whom this was the last straw.
I'd call it tough love as I hope one day to rejoin, but, for now, it seems to me the party has lost its USP, its raison d'être, if not also its senses.
In the immediate aftermath of the vote to leave the EU, a great many people like me joined the Lib Dems as it was the only party in England that was unequivocally opposed to Brexit.
That's why the membership, which stood at 79,507 in 2016 soared to 103,300 the following year. I'd see the new intake at party conferences and involved in local activism and none of the ones I got to know had any previous obsession with politics, but joined with one specific objective in mind: to make the country aware that it had been deceived.
We certainly didn't buy into the idea of being loyal to the party just for the sake of it. We'd none of us taken a vow to be faithful to it come what may for the rest of our lives.
Davey ought to have understood that before he made his announcement: take away our reason for being members and we'd vote with our feet.
Why he had to make the announcement at all I have no idea. Barely a few weeks since his election as the party's leader, this spectacular own goal has done little to engender confidence.
Who was he attempting to win over? If he thought for one moment the Lib Dems could convert a single Leave voter, he was being delusional. He also arrogantly took it for granted he knew exactly how people would feel about EU membership next year.
Politically he has also managed to remove the main point of difference the Lib Dems had with Labour, which has already become a significantly more attractive a proposition to many Lib Dem members and voters since Sir Keir Starmer replaced Jeremy Corbyn.
What Davey has done violently lurches the party in the opposite direction of Jo Swinson's short-lived and undemocratic 'revoke' policy, but it is every bit as much the result of bad advice and a failure to think things through.
It has also begun a distracting and totally unnecessary debate. Ever practical, Sir Vince Cable had made it clear that Davey's priority as leader should have been to agree a pact with Labour which is going to be the only realistic way of taking on the Conservatives.
I've been told that at meetings of senior Lib Dem members the question that keeps coming up is what does the party stand for these days. This announcement has muddied those waters still further, and, even though the party may well be able to pull itself together again at its next conference and oppose this foolhardy notion, the reputational damage has been done and it's heartbreaking to behold.
The Lib Dems have sold off their most valuable political stock just as its price is about to soar.